Like every new year that comes and goes, new fashion scenes arrive and endeavor to be more successful and fashionable than those which people saw last year. We have seen dresses lowered into the dead sea, tent coat, and what not? All these creations have blown our minds and taught us how far fashion designers think.
One such fashion designer is Sylvie Facon. She sews dresses which require a great deal of attention. The dresses created are so mesmerizing that they can steal any catwalk. It's a bombshell of wonderment.
The gowns designed by Sylvie Facon vary from lacework to unbelievably fashionable dresses made from book spines. Her work features her versatility in her designing skills. Her designs are uniquely creative. Sylvie's craftsmanship can be achieved only if you have the fire inside to bring out the creative side of you.
Her dresses are made out of book spines, actual violin, and so much more. Sylvie Facon's creativity starts where we stop imagining. She has set the bar higher with her imagination and creative skills.
Here are some of her incredible and breathtaking designs which will force you to have a double-take.
Dress made from book spines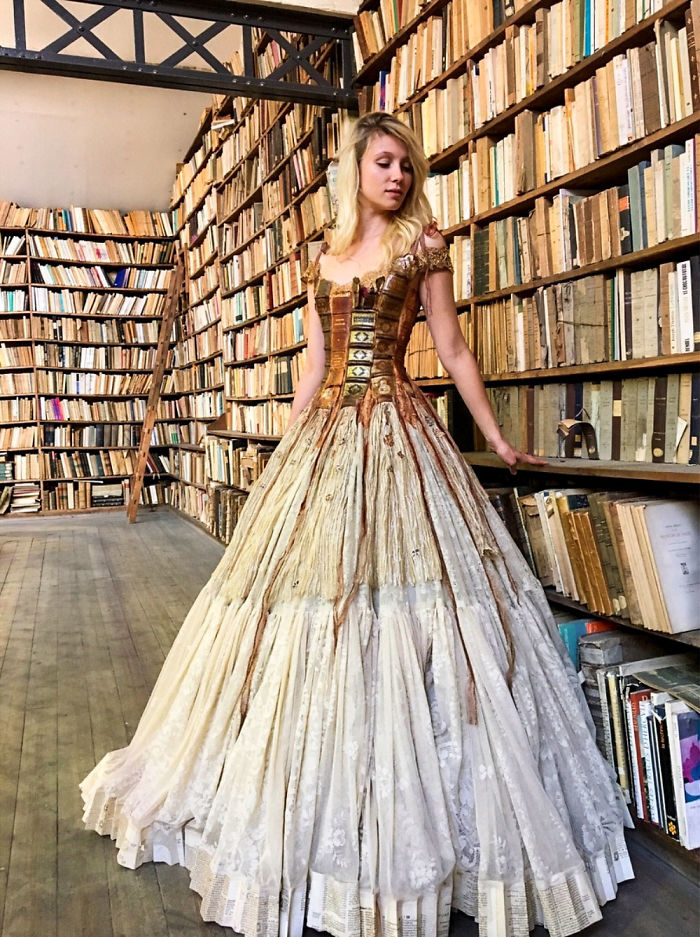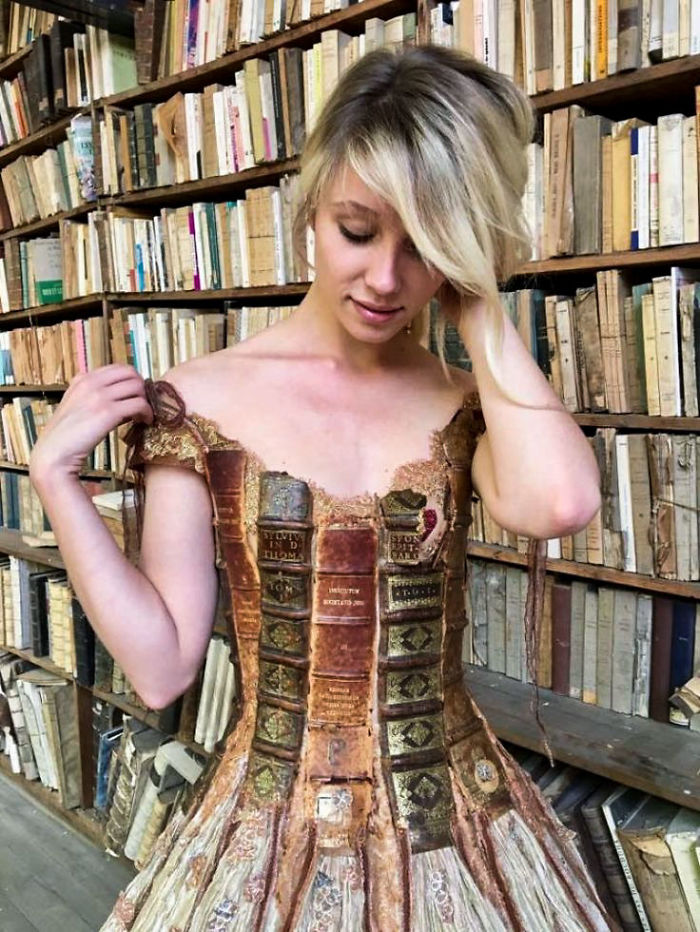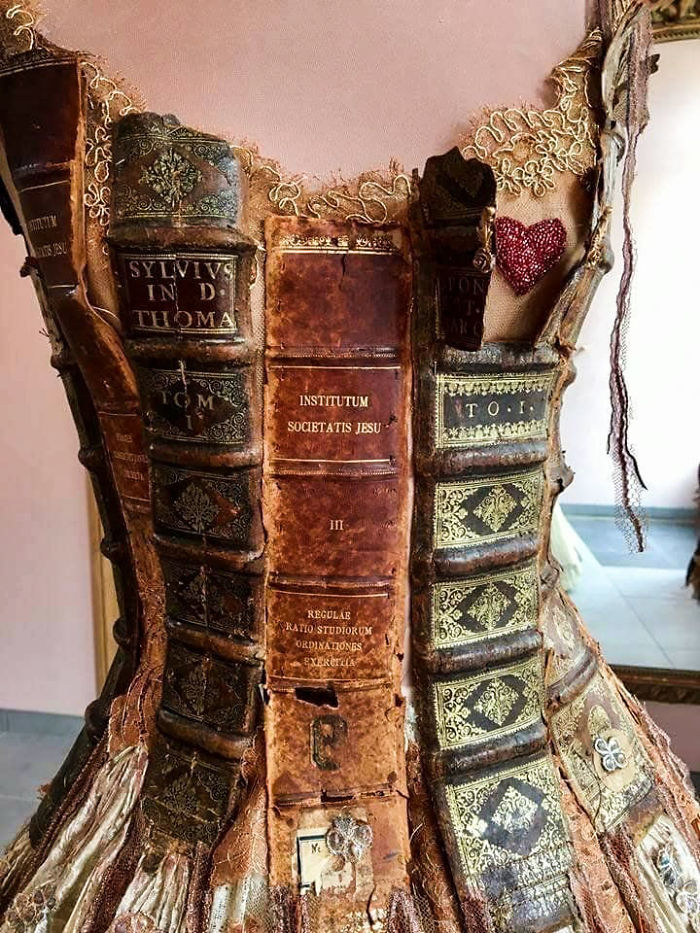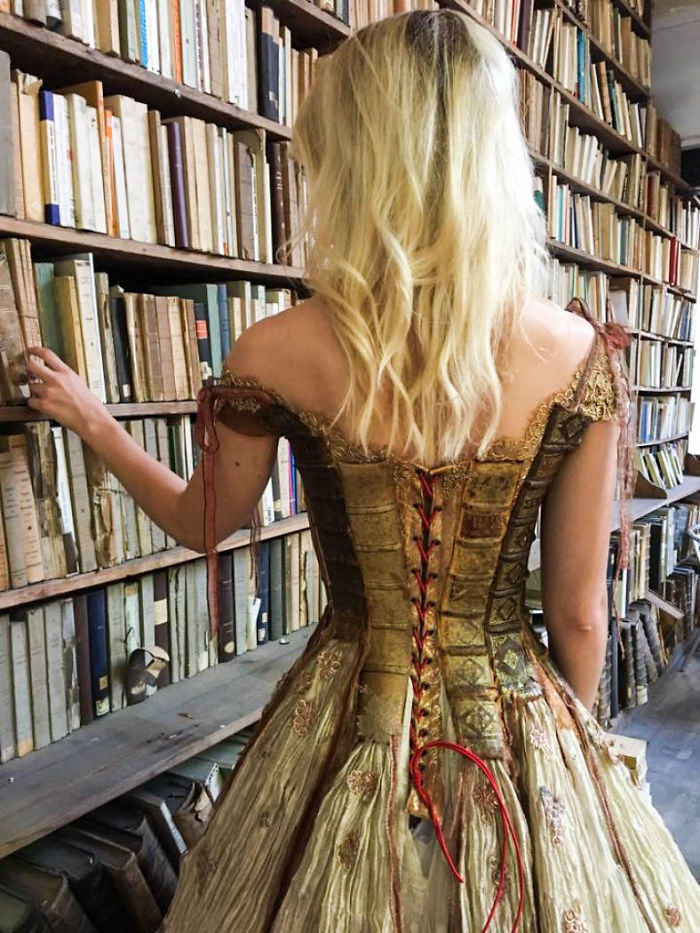 Every bit of its detail is worth-looking.
Painted 'old town' dress, encrusted with lace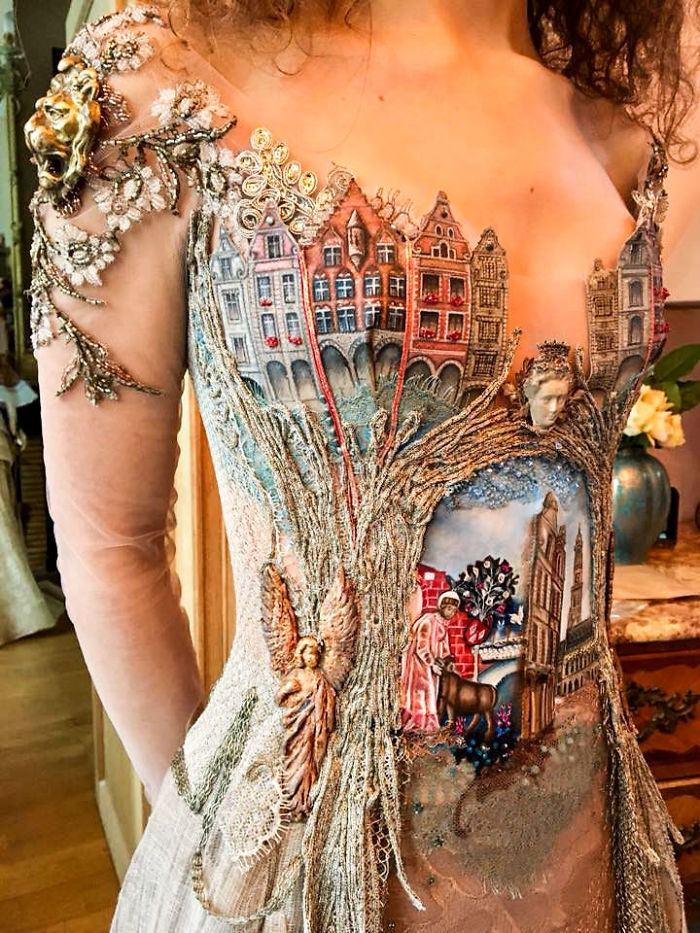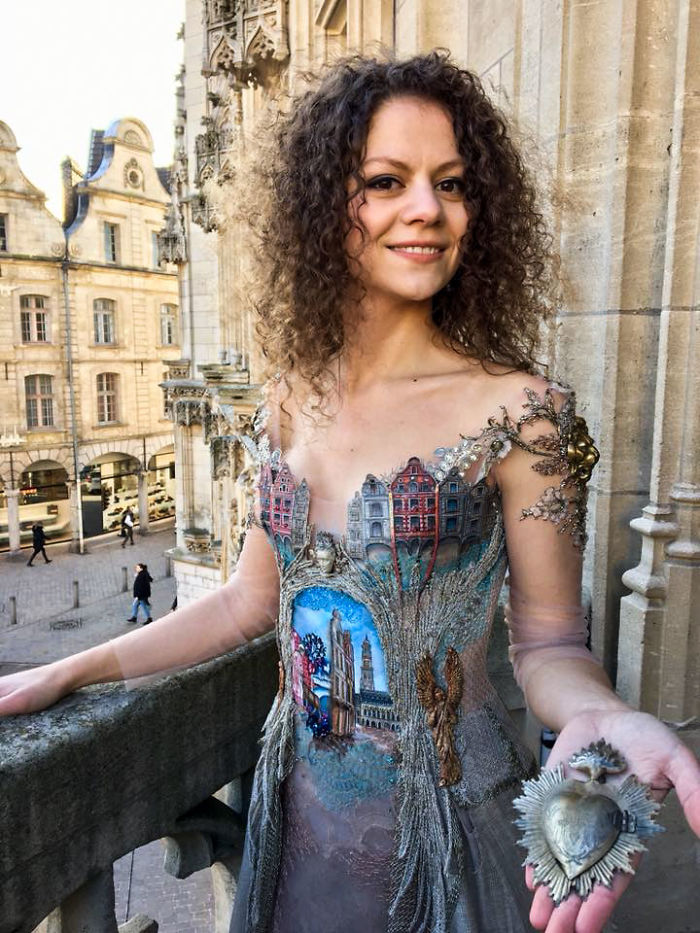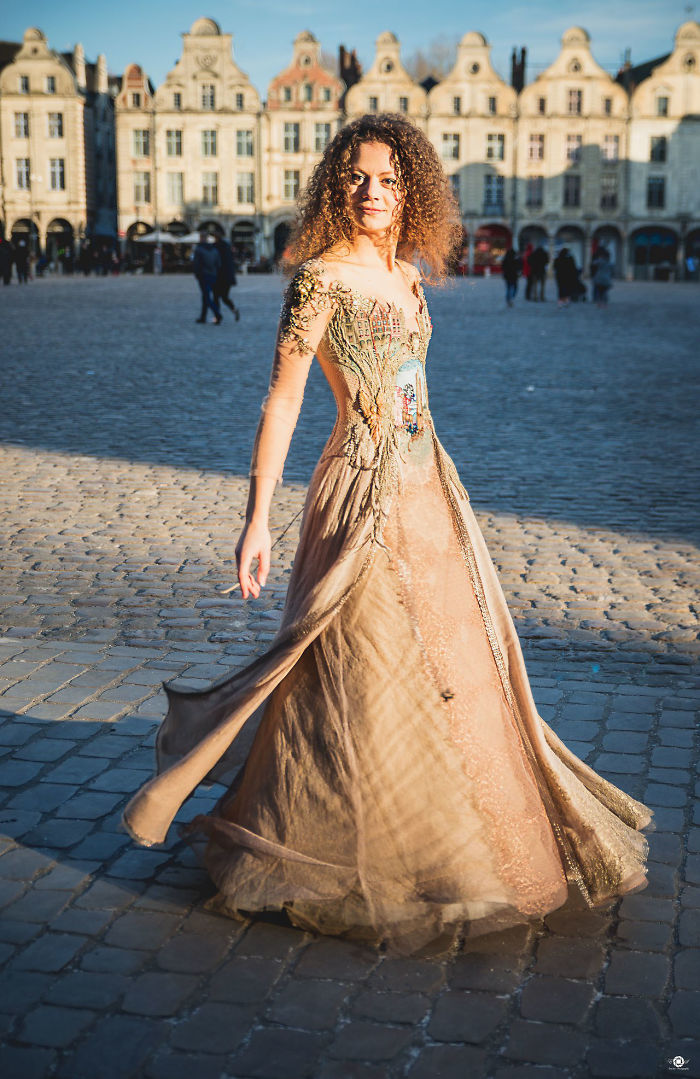 Violin dress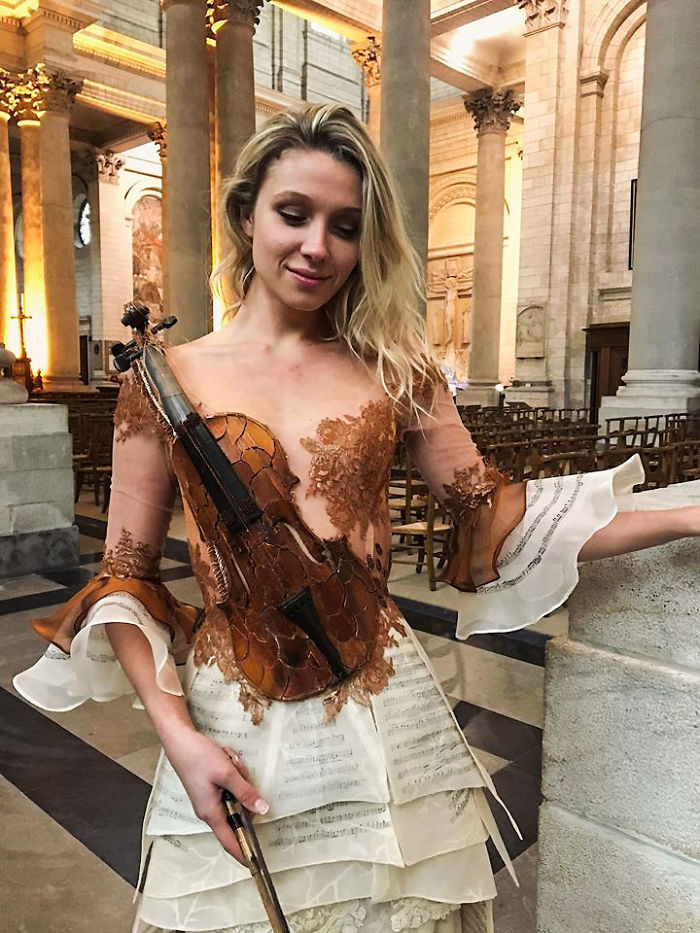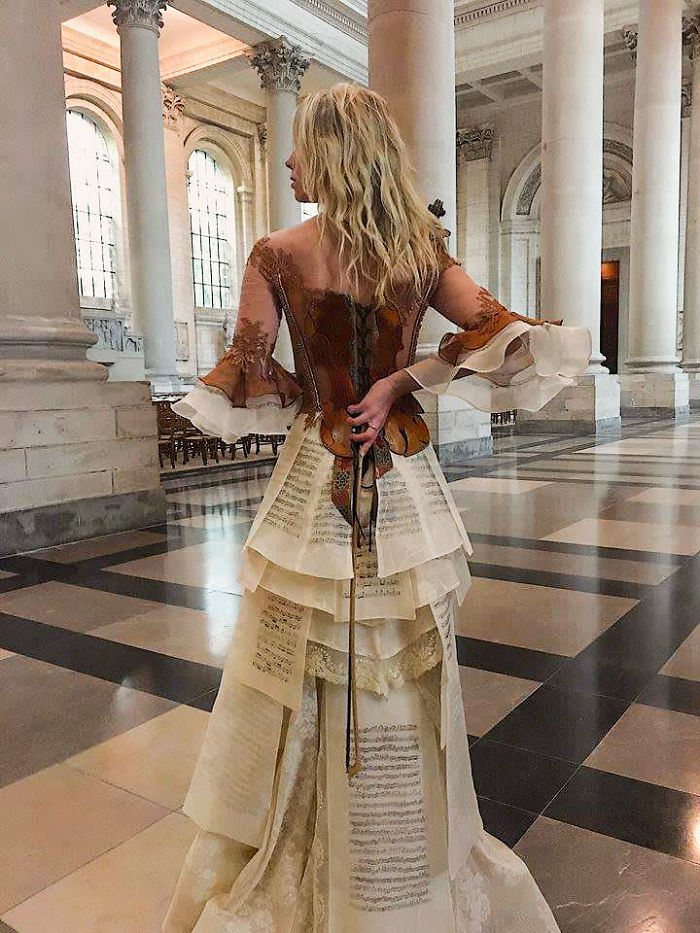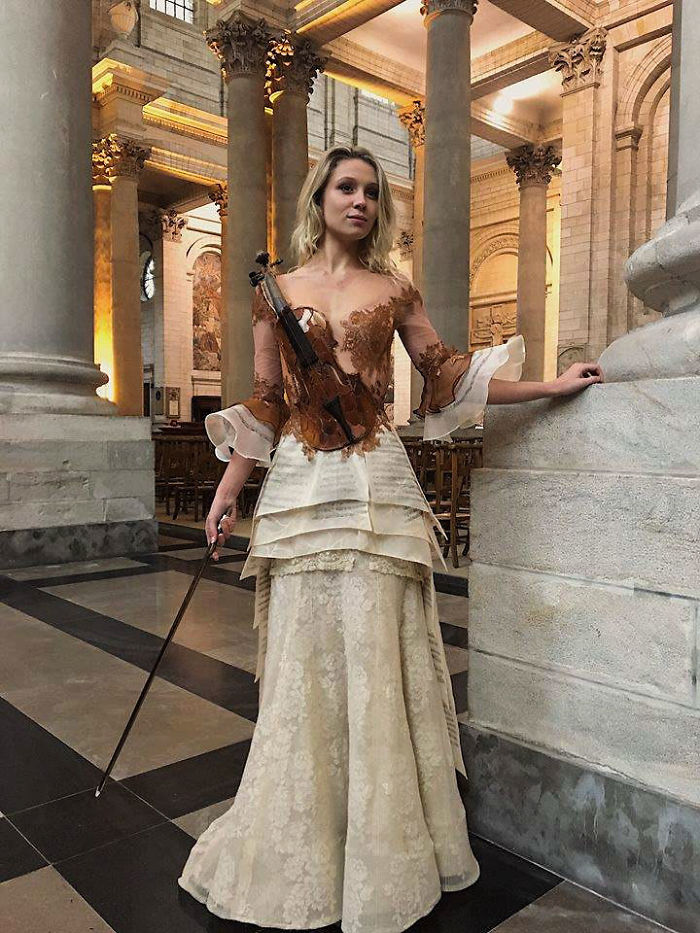 Floral garden dresses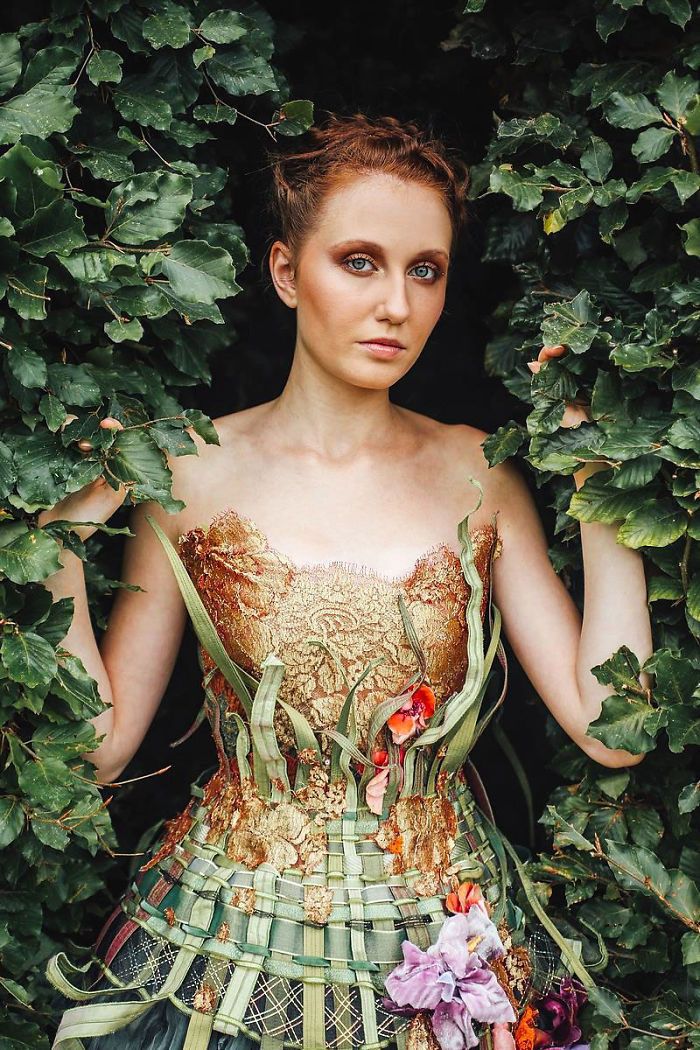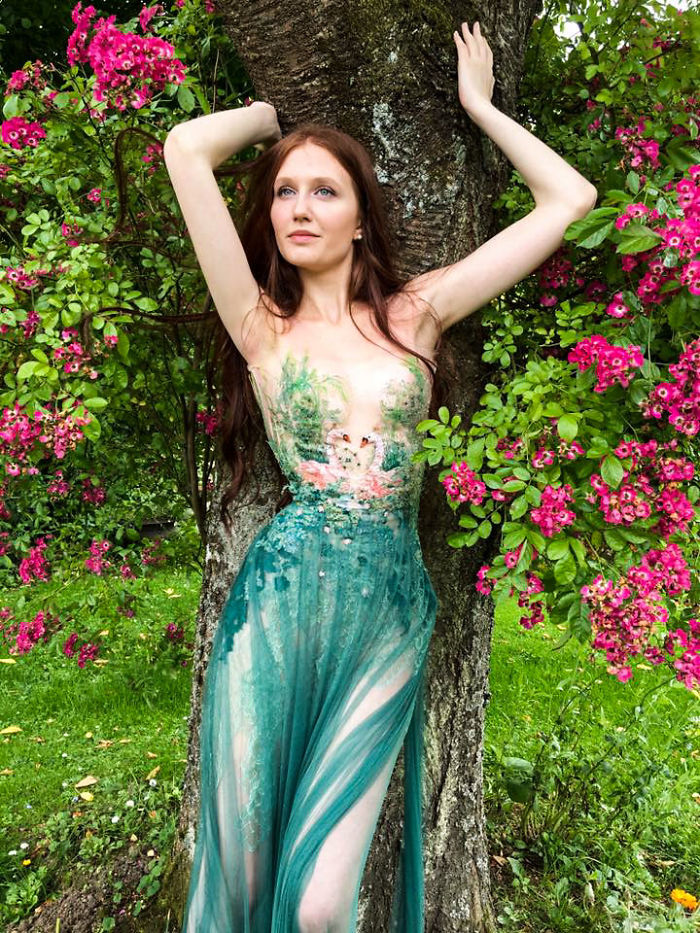 The Knight Dress, interpretation of an illustration by Didier Graffet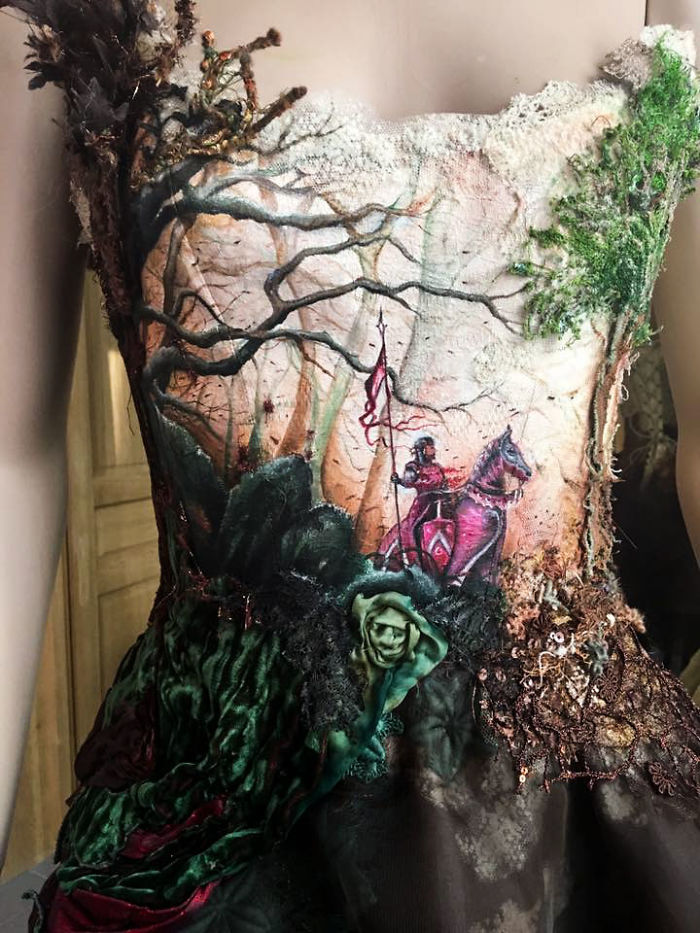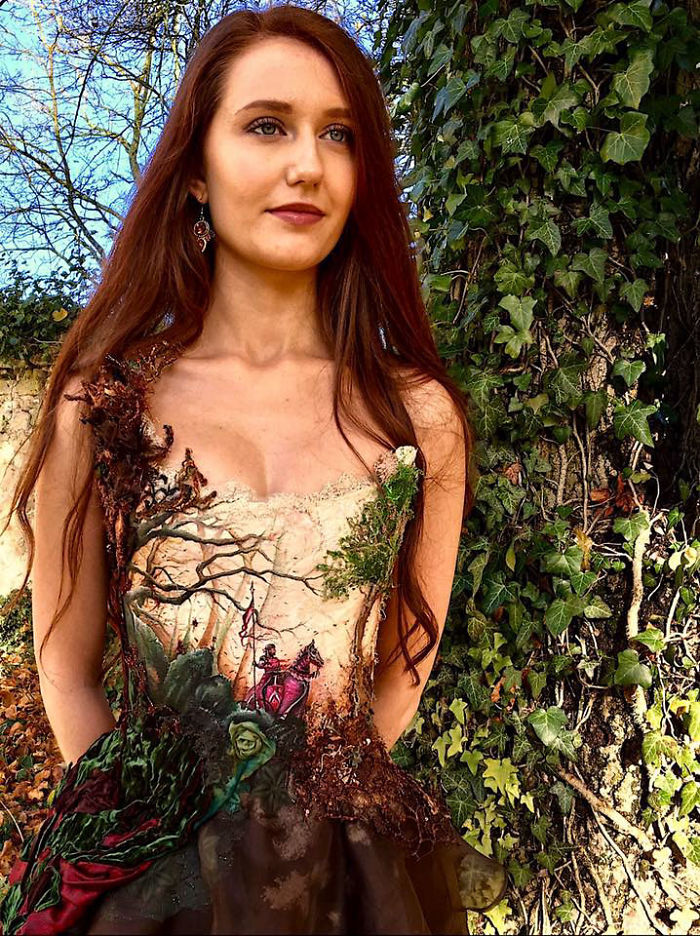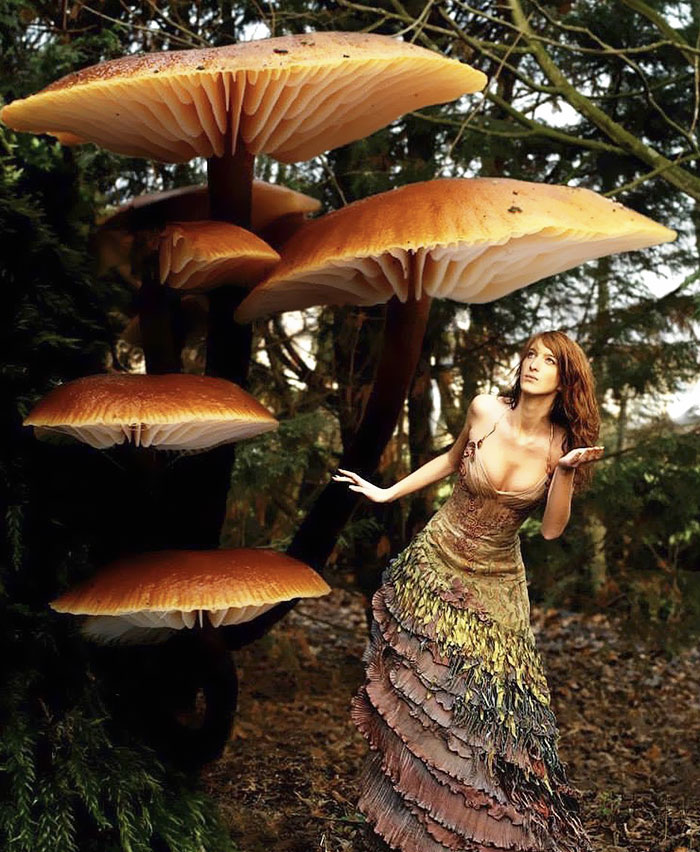 To see more of her enthralling work, visit: Sylvie Facon on her website.