For the first time becoming a parent makes you anxious and nervous. You want to make sure you do every little thing to give the maximum level of comfort to the baby. Caring for the tiny human is not something that you are taught at school.
Recently, a furry golden retriever mother gave birth to 3 puppies. Yami, the retriever was captured on CCTV footage caring for her little babies.
Scroll down to see a few images captures from the CCTV footage.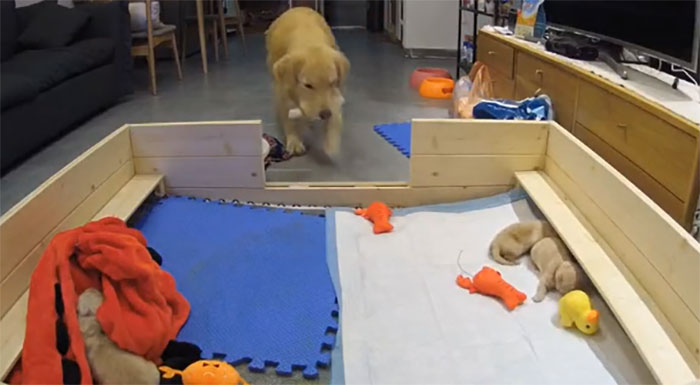 Yami, a first-time parent was recorded walking around a living room on the CCTV camera. When her three newborn puppies started whining, she was captured walking around the area to bring them some toys to console them.
Yami lives in her house in Zhengzhou, China. This adorable moment was captured and shared on the Internet which won a million hearts.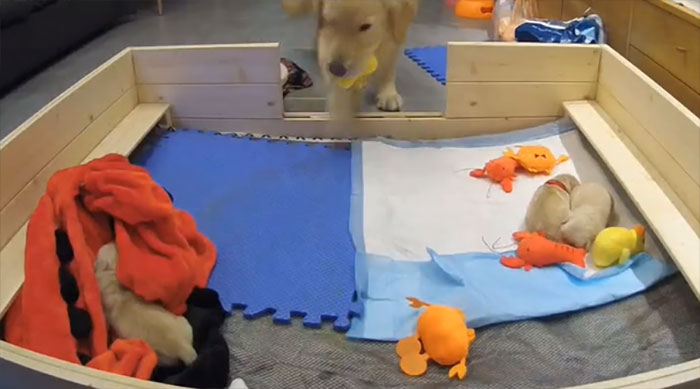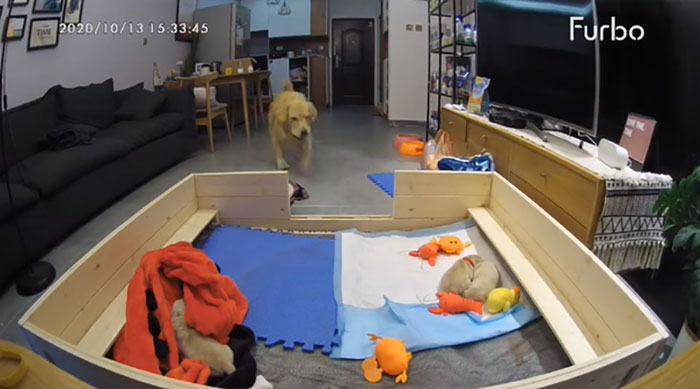 Yami brought her toys to the beds where the puppies were. She nudged the toy with her nose and pushed it close to her puppies. However, the third puppy continued to whine. So Yami once again went out of the bed to find another toy that would make her pup happy.
Yami's told the media that she was touched and surprised to see the adorable moment on CCTV footage later. She also told us that it took 3 hours for the puppies to finally relax and stop whining.
"It was the first time I saw [her] doing this," Yami's owner told the media, talking about the adorable moment. "Sometimes she would remain standing [while feeding] to avoid crushing them. I've also spotted her fetching warm clothes for [the puppies]," she added.
Here's what people online said