A new grocery store in Dublin is making rounds on the Internet for it to have glass floors. This allow the customer to see through the archeological site from the 11th-century. A construction company was digging the site when they discovered this ruin. Rather than build over the medieval Viking building, the store opted to include several sections of glass flooring so that the customer can have an educational learning experience.
Shoppers will be able to learn about the medieval past while shopping in the store. Scroll down to see what they discovered and how the store looks like.
A new Lidl grocery store in Dublin has installed glass floor panels so that customers may gaze up the ruins of a medieval Viking house located underneath the retailer.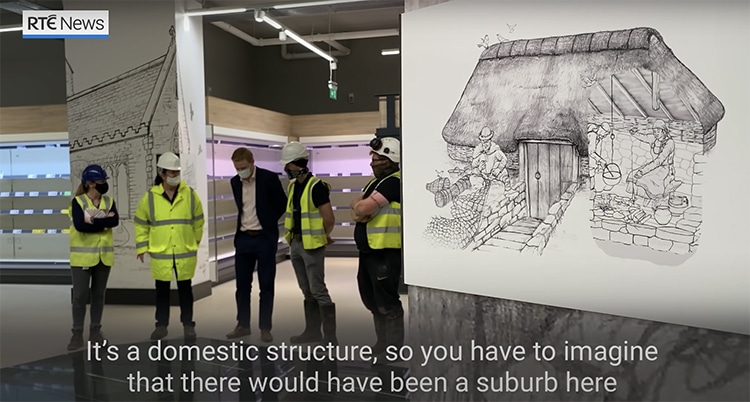 The building was likely built around 1070 CE for use as storage or a craft space.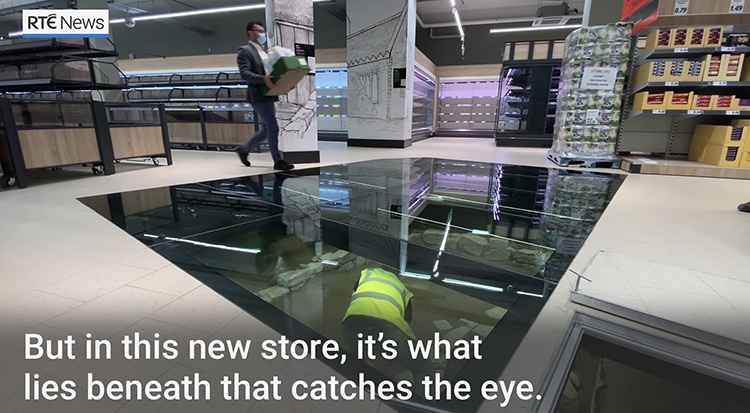 The builders were the Hiberno-Norse people who lived in the Dublin enclave during the Middle Ages, and who were descended from Norwegian Vikings and local Gaels.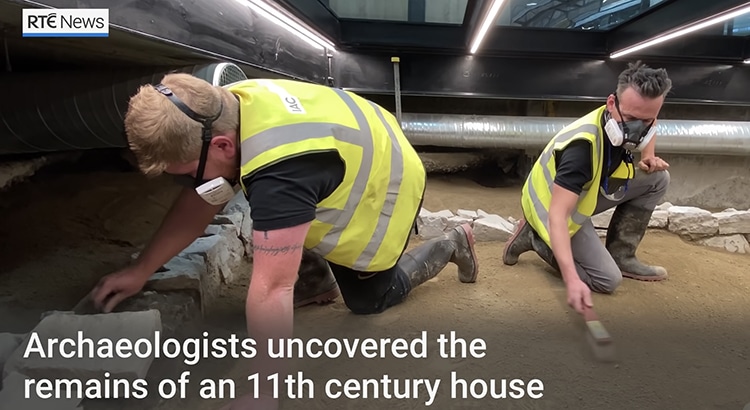 Other artifacts were found in the medieval Viking building, including a 13th century pitcher.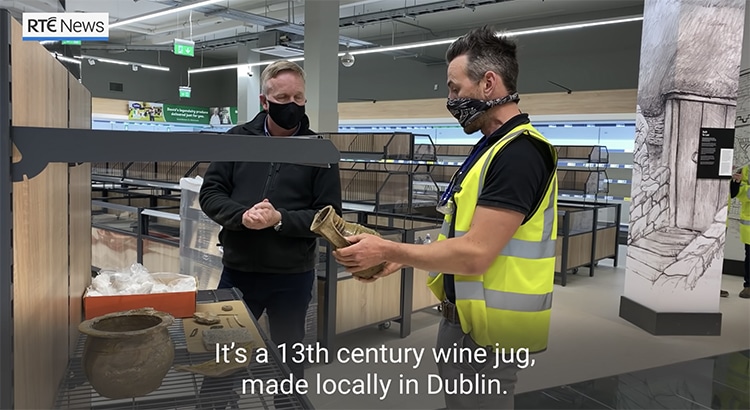 Customers can also read informational panels spread around the store that teach the history of medieval Dublin and highlight the 18th-century theater, which can also be seen underneath the store.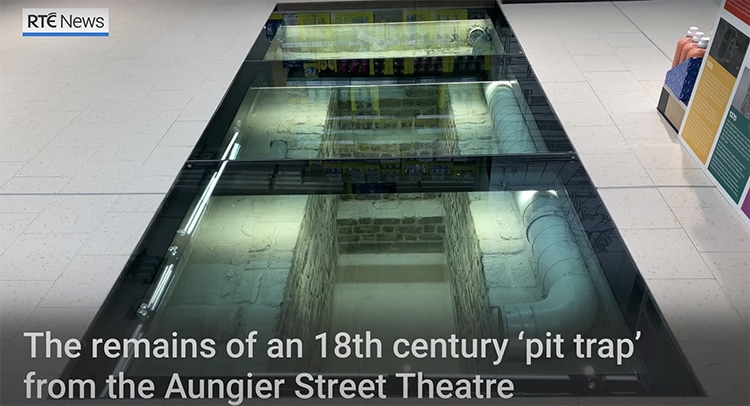 Check out this video from RTE News to see the ruins of the medieval Viking building for yourself.