Just looking at this doggo makes me happy!
Dogs are far better than humans. That is something I believe everyone will agree on. If you don't, here's a list of reasons why dogs are superior to humans. They are devoted, affectionate, know how to have fun, are constantly upbeat, and will give you unconditional love till their dying breath. There are always conditions with humans. Dogs are simply perfect. Who could possibly detest these gorgeous babies? Just have a peek at them! With their good energy and vibes, they can brighten anyone's day. If somebody is feeling sad, just a few minutes with a dog will quickly lift their spirits. Dogs have this ability to heal. Nobody can stay depressed when there's an adorable little doggo running around.
This doggo accompanied his owner to Disneyland as a service dog. Needless to say, he had a lot of fun. I suppose he had more fun than his human! His photos have gone viral on the Internet, and it's easy to see why. Look at this good boy enjoying a good time! Scroll down to view photos of him enjoying his Disney vacation. I'm sure it'll brighten your day.
1. Sharing some honey with Winnie The Pooh.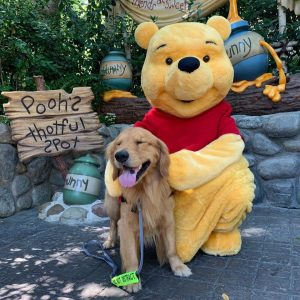 2. He's attempting to imitate Pluto here! Which pup struck a better pose?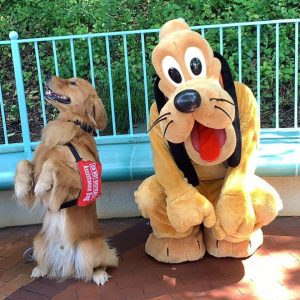 3. While posing next to Minnie Mouse, he appears to be the world's happiest dog.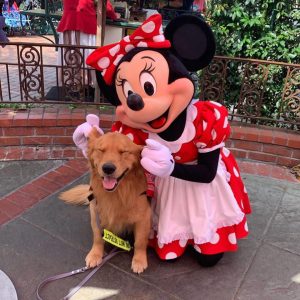 4. I really wish I had his excitement and joy! See that grin!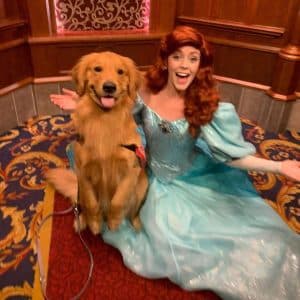 5."Do not distract"  Well, he seems to be fairly distracted to me.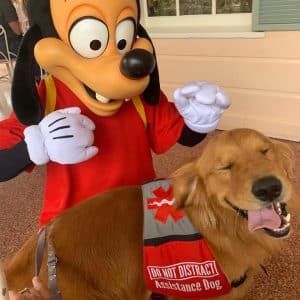 Don't you simply love dogs? How can anyone despise them when they are so good-hearted? This dog appears to be having a great time. Dogs don't give a damn about anything. They simply want to have fun and be with their people. This dog is now engaged in that. I have no doubt that Mickey Mouse was envious of the attention this tiny man was receiving. You may still view a few more images from his Disney visit, though. Check out the photographs below as you scroll down and feel the enthusiasm they radiate:
6. It looks like he is the famous person with whom everyone wants a photo.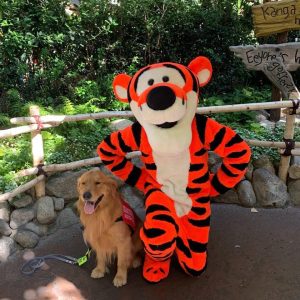 7. He certainly appears to be in Wonderland.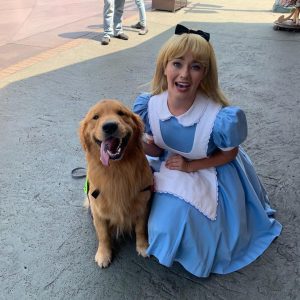 8. Making Eeyore grin and attempting to cheer him up.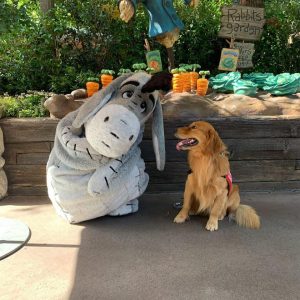 9. Posing with the fairy godmother in order to get her to give him a second wish.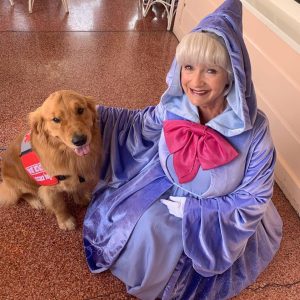 Did you have fun watching this doggo's magical adventure? Did he manage to make your day? He surely made ours. Share your thoughts with us in the comments section below.