You thought you had seen it all, didn't you?
Did you think that you had seen it all. Well, day by day our love for animals is increasing and we try to bring something new and more adorable than before for you all. The trend of pet profiles on Instagram and Facebook is really getting viral. Thankfully, because of this trend we get to see so many cute dogs, cats and pets that are a part of your families.
We love our pets and would want to get them the most comfortable  bed on which they can sleep peacefully. But this Shiba Inu has choosen the most incrediable place to sleep.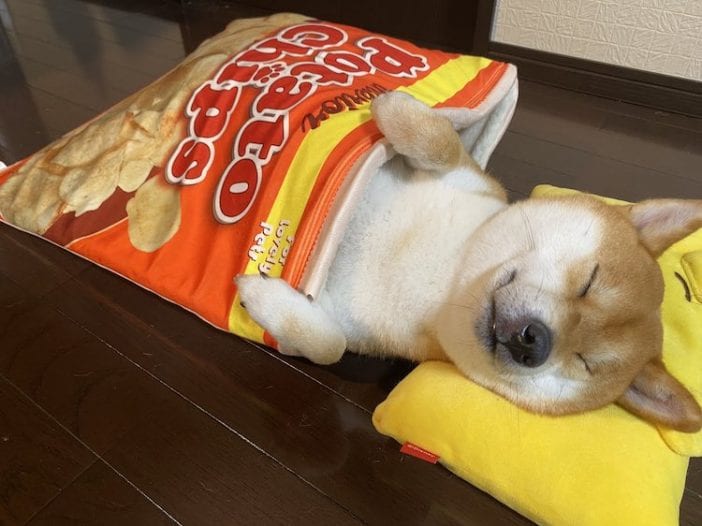 This is where Yuki-chan comes in.
There are plenty of fine crafted beds that Yuki-chan's owner could have brought for him, but this little one choose a plastic bad of potato chips to find his nutshell to take a nap. He has won many heart on teh INternet and has plenty of followers.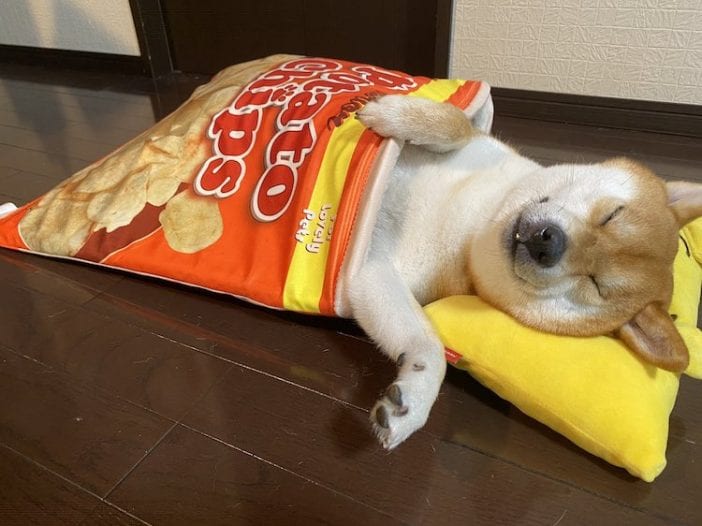 It almost indicates, that this little buddy is a potato covered in plastic from one end.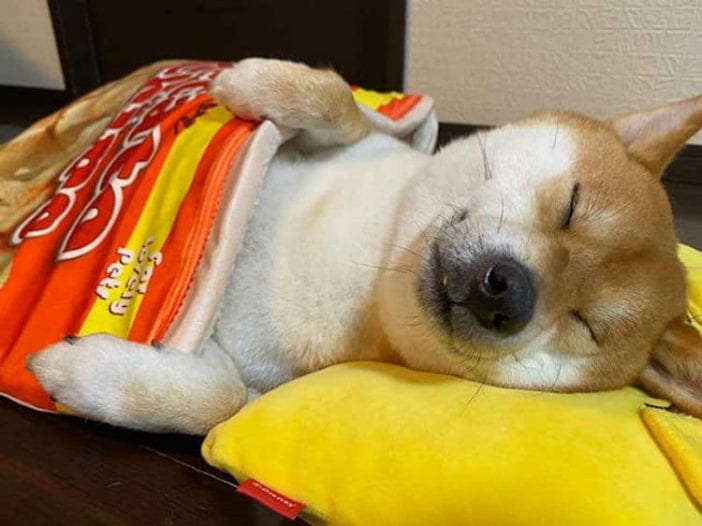 Twitter user, @n0qTVdKQKf4r0Qt, Yuki-Chan's owner, posted photos of the cute doggo quietly resting in her special bed.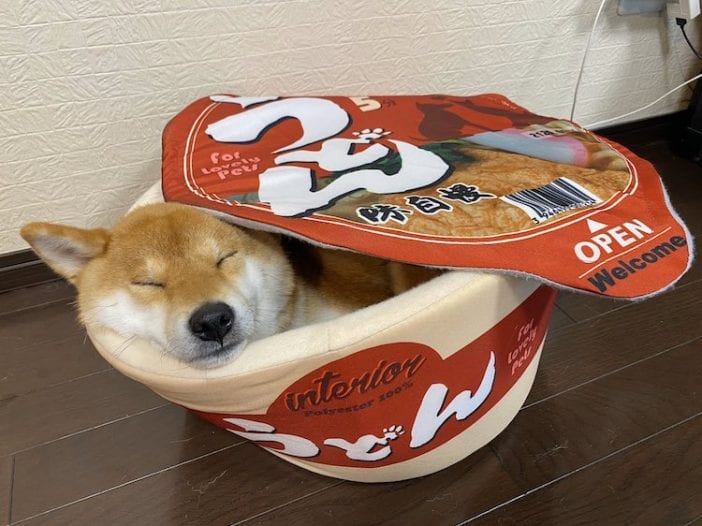 And we have been obsessed with her ever since.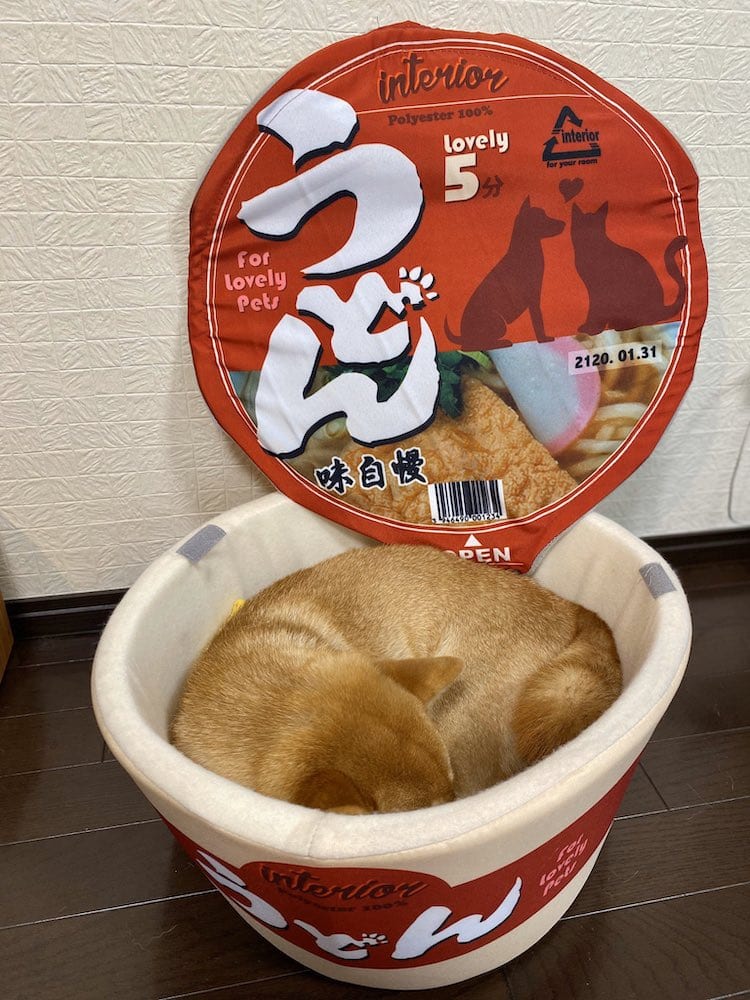 We also saw the same pup sleeping in a huge, warm, and fluffy ramen cup.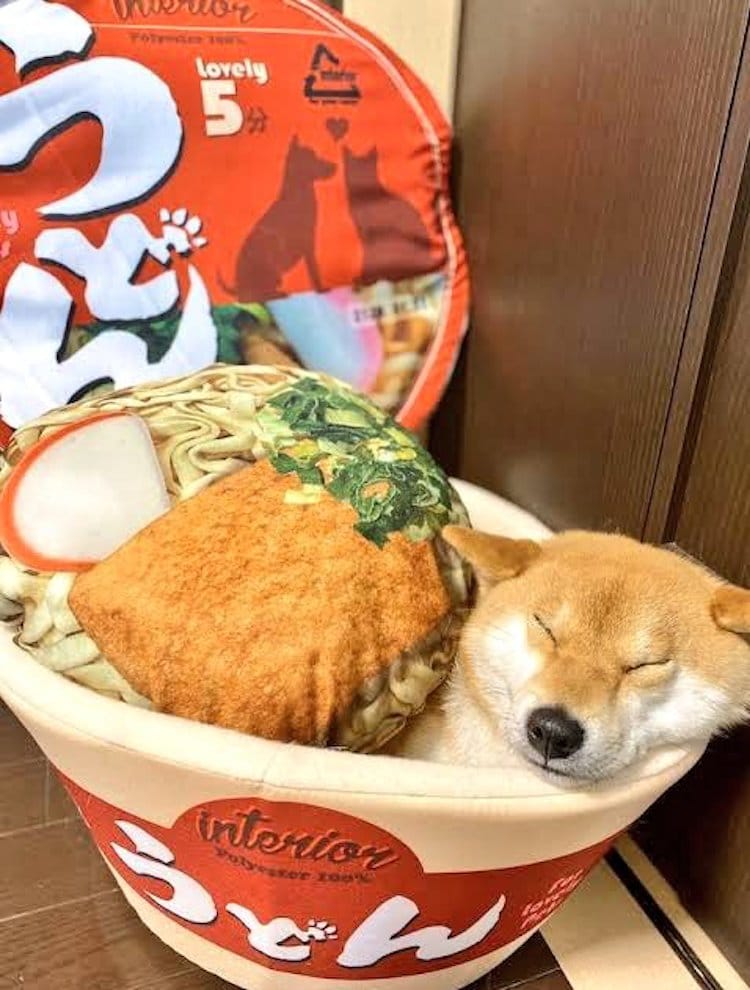 You can see Yuki-chan playing around in her plushie beds in the videos below:
What an adorable and cuddly baby!