We all have a sleepy day at work. You sometimes oversleep, and then you do not have the energy to do anything. Or you do not sleep at all and feel dull the entire day. When there is a big day in your life, due to the anticipation, you feel restless and can't have peace of mind, making you sleepless.
Well, something similar happened with this adorable pooch that we are going to tell you about. It was a big day for the Bristol Police Department's new K-9 comfort dog Brody in Rhode Island. So, this 12-week-old dog woke up early and then, for the rest of the ceremony, he just couldn't keep his eye open.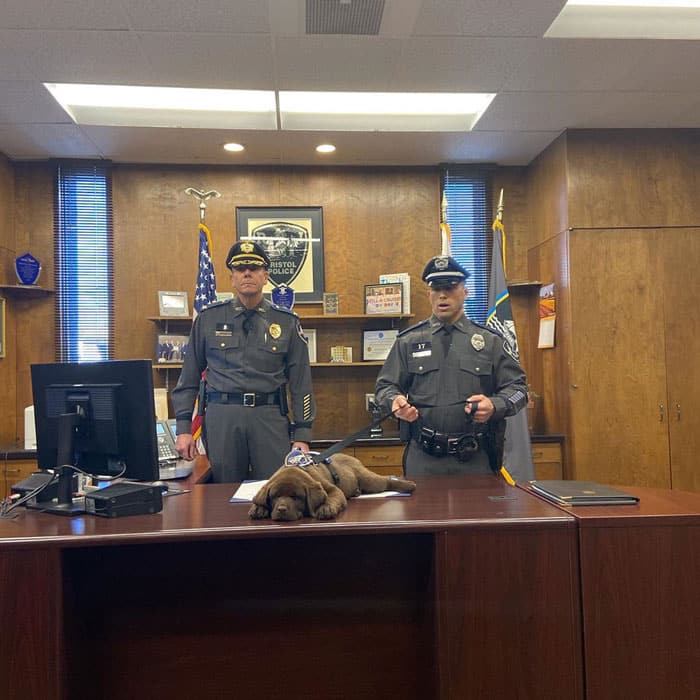 "He plays really hard and he sleeps really hard," "When he's not playing, he's sleeping, which is kind of tough because he sleeps a lot.", Officer Keith Medeiros, Brody's handler, told Hiptoro: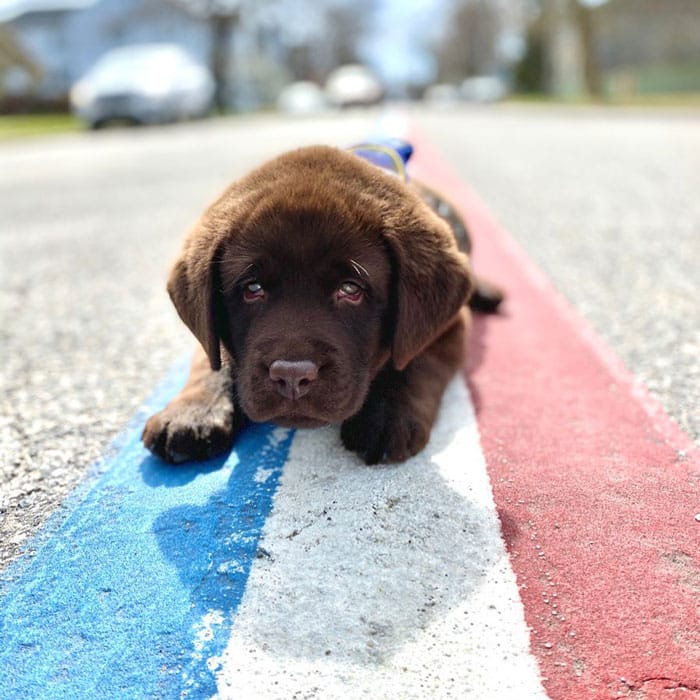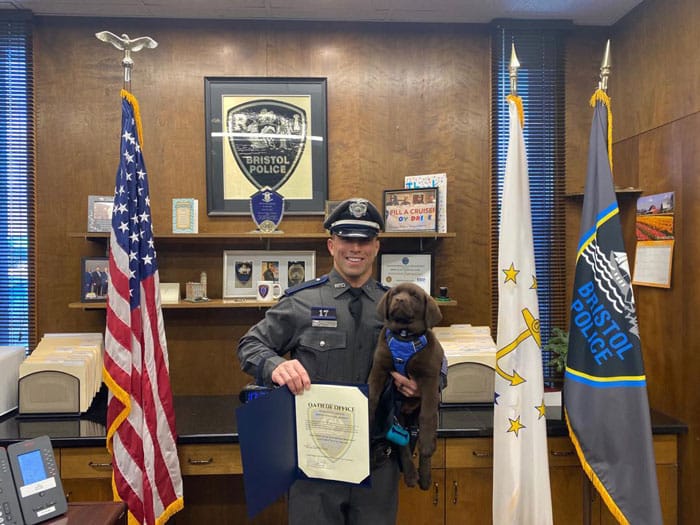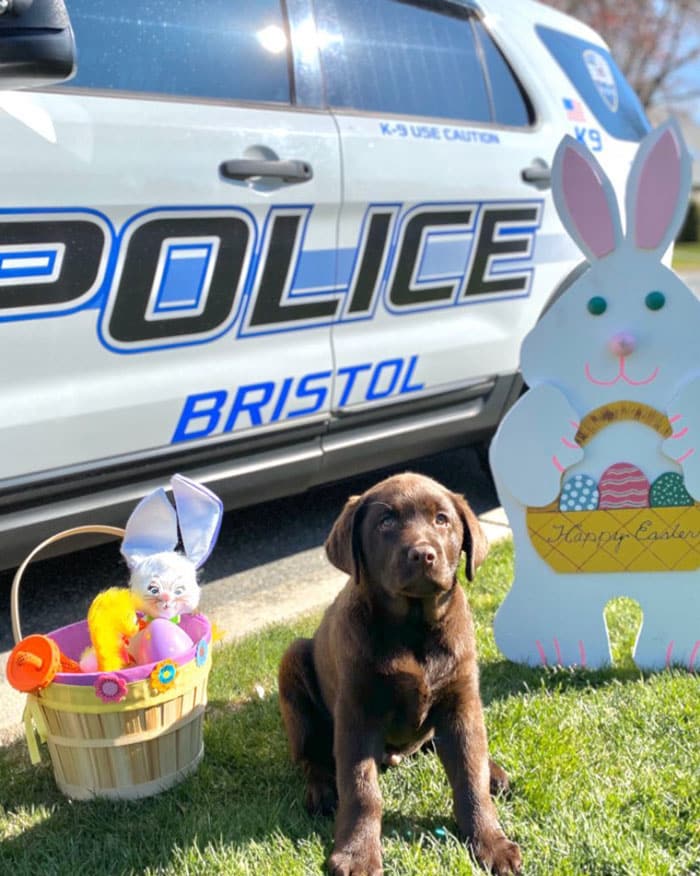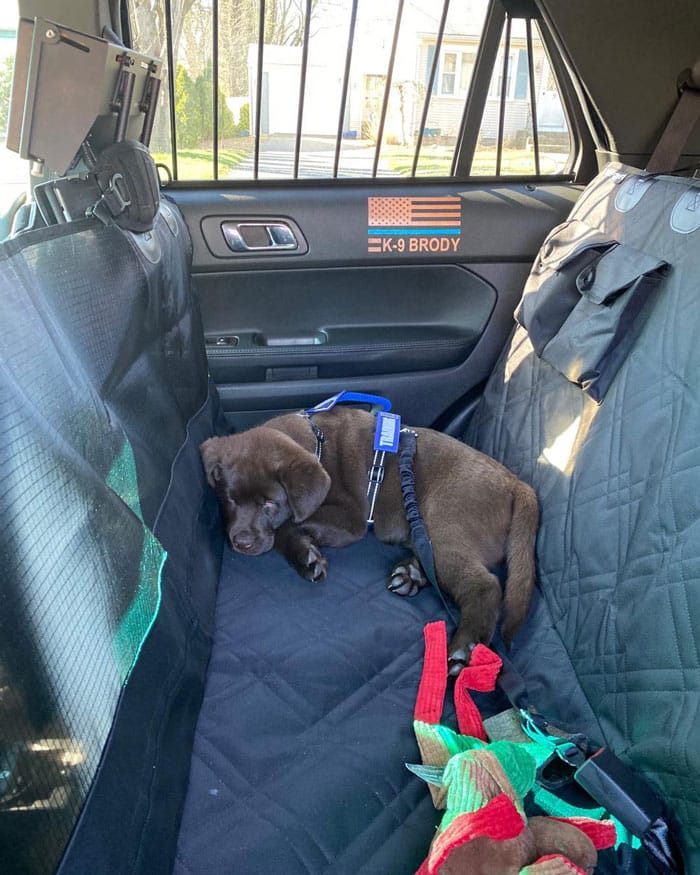 Brody is part of a new initiative. He will be visiting nursing homes and schools for spending time with the local community. He will be comforting victims of crime.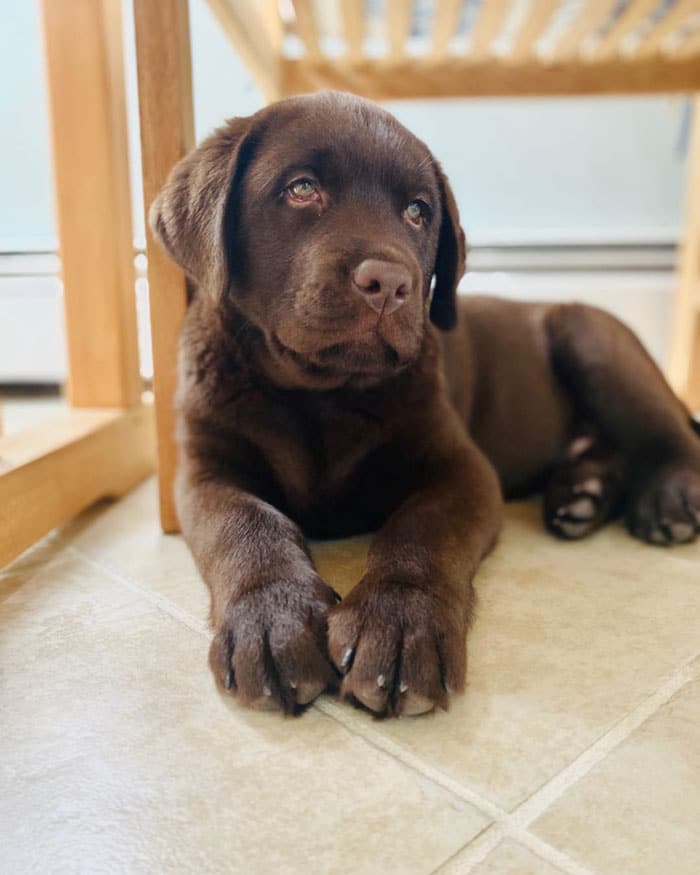 Watch the full swearing-in ceremony below: