Over time, we have heard about amazing prison escapes. While most escape plans were unsuccessful, some were successful. And the successful escape plans surely deserve your attention. Scroll down to know about some of the best escapes. 
1. Three Men Escaped From Alcatraz Using Dummies And A Raft Made Of Raincoats
Frank Morris, John Anglin, and Clarence Anglin – all convicted bank robbers – vanished after they broke out of the famed federal prison on Alcatraz Island the night of June 11, 1962.
According to the FBI, the trio used a handmade drill made out of a vacuum cleaner motor to widen the vents in their cells, although another story said they used sharpened spoons taken from the jail's cafeteria to dig through the vents – a task that took approximately three months. They also stitched together a raft from 50 raincoats and placed lifelike dummies in their beds made out of papier-mache, soap, and human hair (taken from the prison's barbershop).
On the night of June 12, the trio squeezed through the vents and made their way to the roof of the prison. They slid down the smokestack to the ground and launched their homemade raft, disappearing into the night.
No one heard from them after that night, so it was thought they likely drowned, even though no remains were recovered. The FBI closed the case in 1979.
But in 2018, CBS San Francisco published a portion of a letter written by someone claiming to be one of the escapees; originally it had been sent to the San Francisco Police Department's station in the Richmond District in 2013. The letter stated:
My name is John Anglin. I escape from Alcatraz in June 1962 with my brother Clarence and Frank Morris. I'm 83 years old and in bad shape. I have cancer. Yes we all made it that night but barely!
The letter stated that Clarence Anglin had perished in 2011 and Morris in 2008. The FBI analyzed the handwriting as well as fingerprints and DNA found on the letter, but the results were inconclusive. A spokesperson for the US Marshals Service told CBS San Francisco they thought the letter was without merit and the case was closed.
2. Choi Gap-bok Used His Flexibility And Yoga Skills To Slip Through His Cell's Food Slot
When Choi Gap-bok was apprehended on suspicion of robbery in September 2012, he was placed in a detention cell in the Daegu, South Korea, police station. But after five days, he escaped in a way that would be impossible for most people to pull off.
A short (5-foot) man who had practiced yoga for 23 years, Choi reportedly oiled up his upper body, then contorted himself in a way that allowed him to slip through a food slot at the bottom of the cell said to measure just 5.9 inches tall and 17.7 inches wide. His escape, done while guards were asleep, took 34 seconds.
3. John Gerard Escaped From The Tower Of London With The Help Of Citrus
John Gerard was a Jesuit in late-16th-century England, when practicing Catholicism could get one detained – which is what happened to Gerard in 1594. Transferred to the Tower of London in 1597, he was regularly tormented as a way to make him confess to treason, which would allow his captors to execute him.
Bribing the warden with oranges he received, Gerard got permission to send crosses made with leftover peels to friends imprisoned in England's the Clink prison. Gerard used charcoal to write messages sent with the crosses. However, the warden didn't realize Gerard used orange juice to write additional messages; once the juice dried, the messages were invisible unless the paper was heated.
The notes were delivered to two of Gerard's allies and an escape plan devised. On October 3, 1597, Gerard and fellow prisoner John Arden loosened the bolt to the roof of the Tower of London's Cradle Tower, but the escape was thwarted when guards approached their allies on the ground. They tried again the next night, and this time the two men got to the roof, then slid down a rope attached to a boat and rowed themselves to safety.
Gerard remained in Europe for the remainder of his life. He passed in Rome, Italy, in 1637.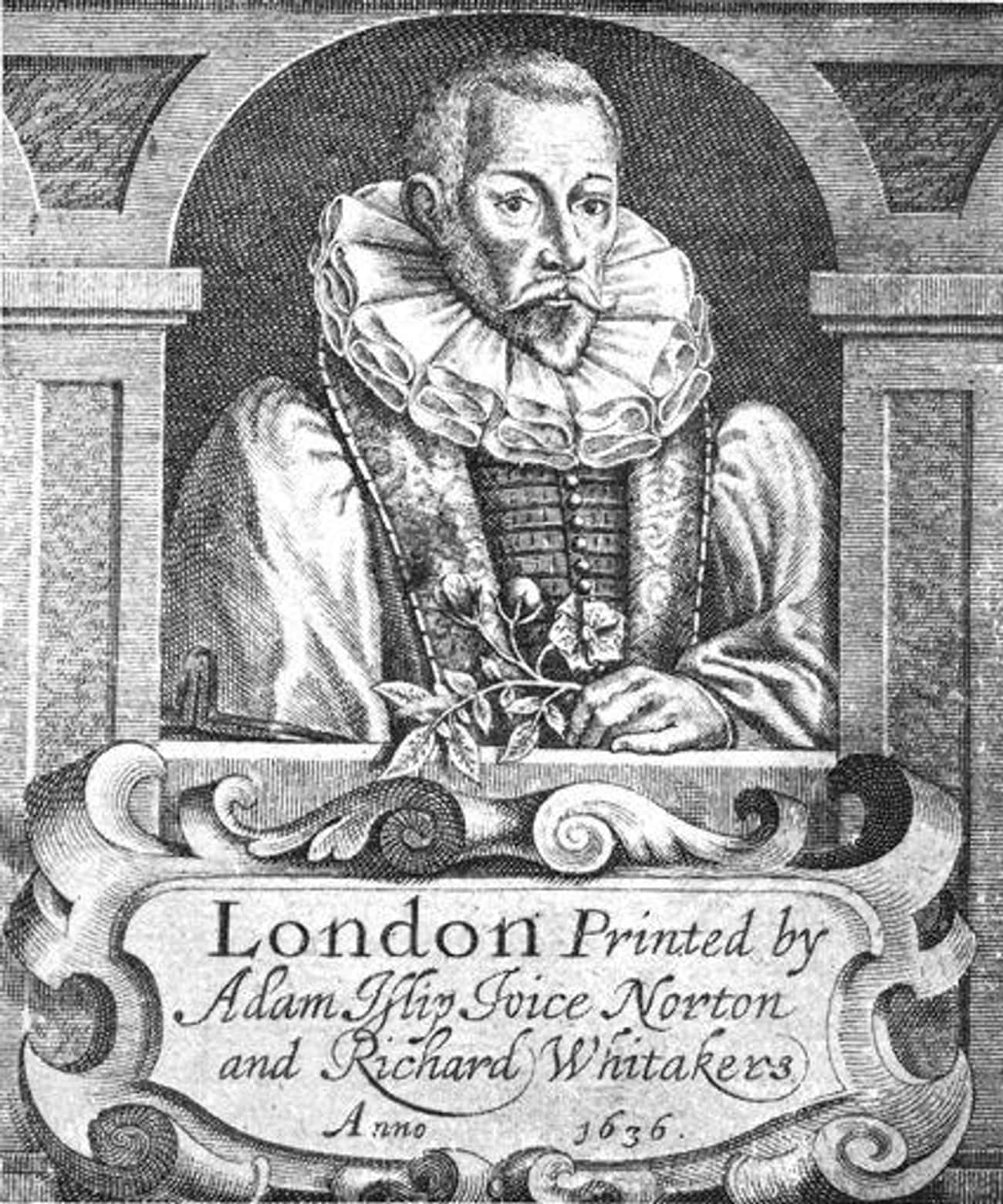 4. El Chapo Used A Laundry Cart, Holes In Floors, And Miles-Long Tunnels For His Escapes
In 2019, a US federal judge sentenced Mexican drug lord Joaquin Guzmán – better known as "El Chapo" – to life in prison plus 30 years. He was incarcerated at ADX Florence in Colorado, known as the most secure "Supermax" prison in the United States because no one has escaped from the facility since it was built in 1994.
The decision to send El Chapo there was based at least in part on the fact that he had previously escaped from not just one, but two, maximum-security prisons in Mexico.
Detained for the first time in 1993, he received a 20-year sentence for murder and drug trafficking. But on January 19, 2001, he fled from a maximum-security prison in Jalisco, Mexico, reportedly by hiding in a laundry cart and bribing prison officials to help with his escape.
He remained free for more than 13 years. During this period, he reestablished himself as a leading member of the Sinaloa cartel. He also was named the top fugitive in the world.
Finally recaptured in Mazatlan, Mexico, on February 22, 2014, he was sent to Mexico's Altiplano federal maximum-security prison. But like the prison in Jalisco, this high-security facility was no match for El Chapo.
During El Chapo's 2019 trial, his former lieutenant Dámaso López Nuñez testified that the defendant had been planning his escape from Altiplano from the day he arrived. The plan involved digging a mile-long tunnel that would run from a shack outside the prison to the shower in El Chapo's cell. According to López Nuñez, El Chapo's wife and sons were heavily involved in coordinating the escape.
Video footage from El Chapo's cell showed that on the day of his escape he slipped behind the wall that divided his bed from his shower and disappeared. After crawling into the tunnel, he was transported by a motorcycle mounted on rails to the tunnel's exit, where an ATV drove him to a warehouse. There, El Chapo boarded a small plane and flew to his home in the mountains.
He was recaptured in January 2016 during a skirmish with officials in Los Mochis, Mexico. Returning to Altiplano, he promptly started planning another escape attempt. His organization allegedly even attempted to give $2 million to a top prison official. But this attempt failed when El Chapo was transferred to a prison in Ciudad Juarez, where he was held until he was extradited to the US in 2017.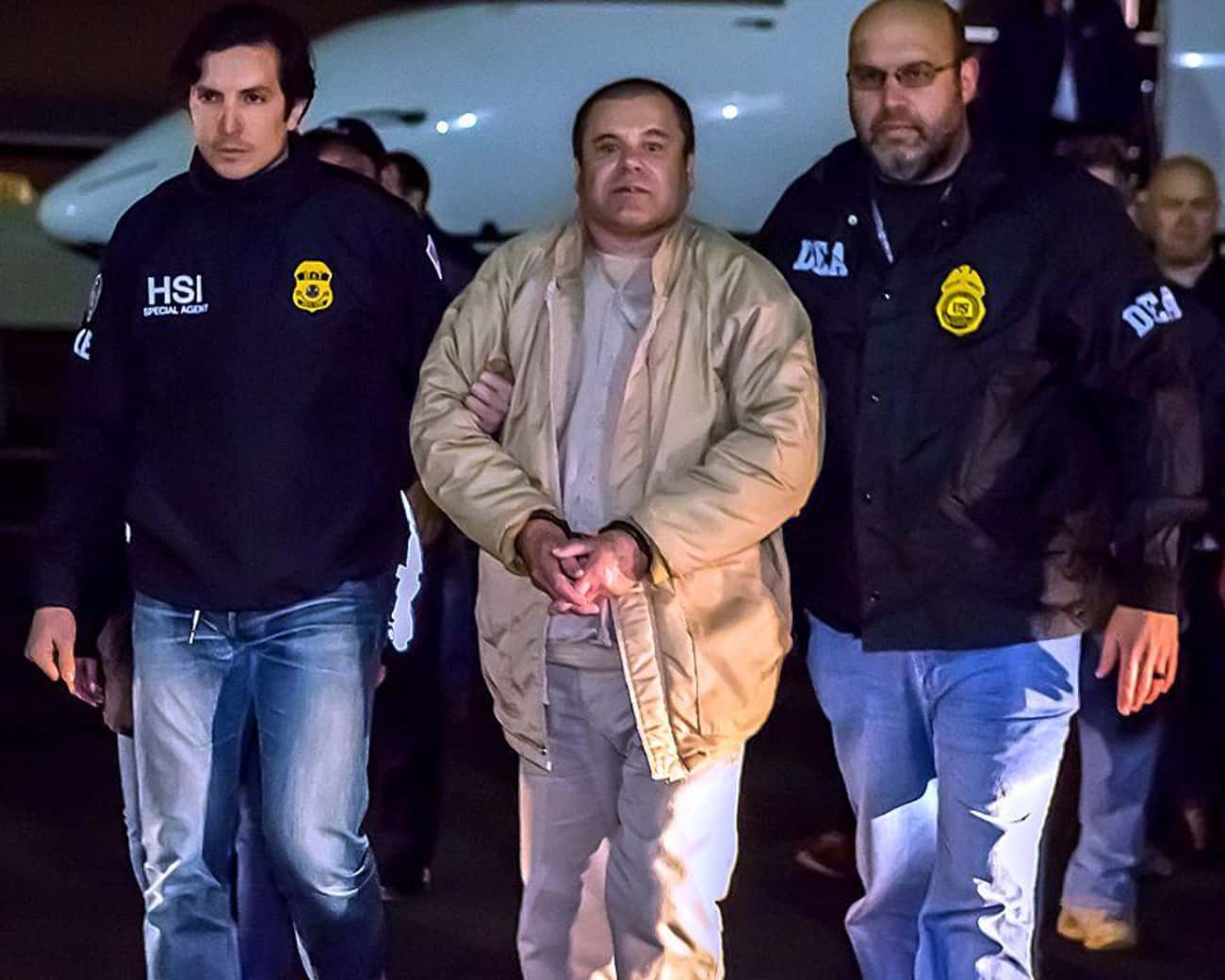 5. John Dillinger Broke Out Of Prison With A Fake Gun
During the Great Depression, many people blamed banks when they lost their life savings or homes. Many bank robbers, who were seen as "sticking it" to banks, thus became "folk heroes" to many. One of the most notorious was John Dillinger. The FBI attributed numerous robberies and 10 slayings to him and his cohorts between 1933 and 1934.
In January 1934, he and his accomplices killed a police officer during a robbery of the First National Bank in East Chicago, IN. The culprits fled first to Florida, then to Tucson, AZ, where Dillinger and three others were recognized and detained. Dillinger was sent to the county jail in Crown Point, IN, to await trial.
Although police officials claimed the jail was "escape-proof," on March 3, 1934, Dillinger forced the jail guards to open his cell by using what he later claimed to be a wood gun he had whittled himself. He locked the guards and some prison officials in his cell, grabbed a couple of machine guns, and fled.
The FBI became involved in the search for Dillinger, who continued with his illicit activities around the Midwest after his escape. He eventually made his way back to Chicago. On July 22, 1934, the FBI received a tip that Dillinger and two female friends planned to see the film Manhattan Melodrama at one of two Chicago theaters. Agents were sent to both places, and at around 10:30 pm, Dillinger was spotted coming out of the Biograph Theater. He tried to run when he saw the police, but was taken out by the authorities. He was 31 years old.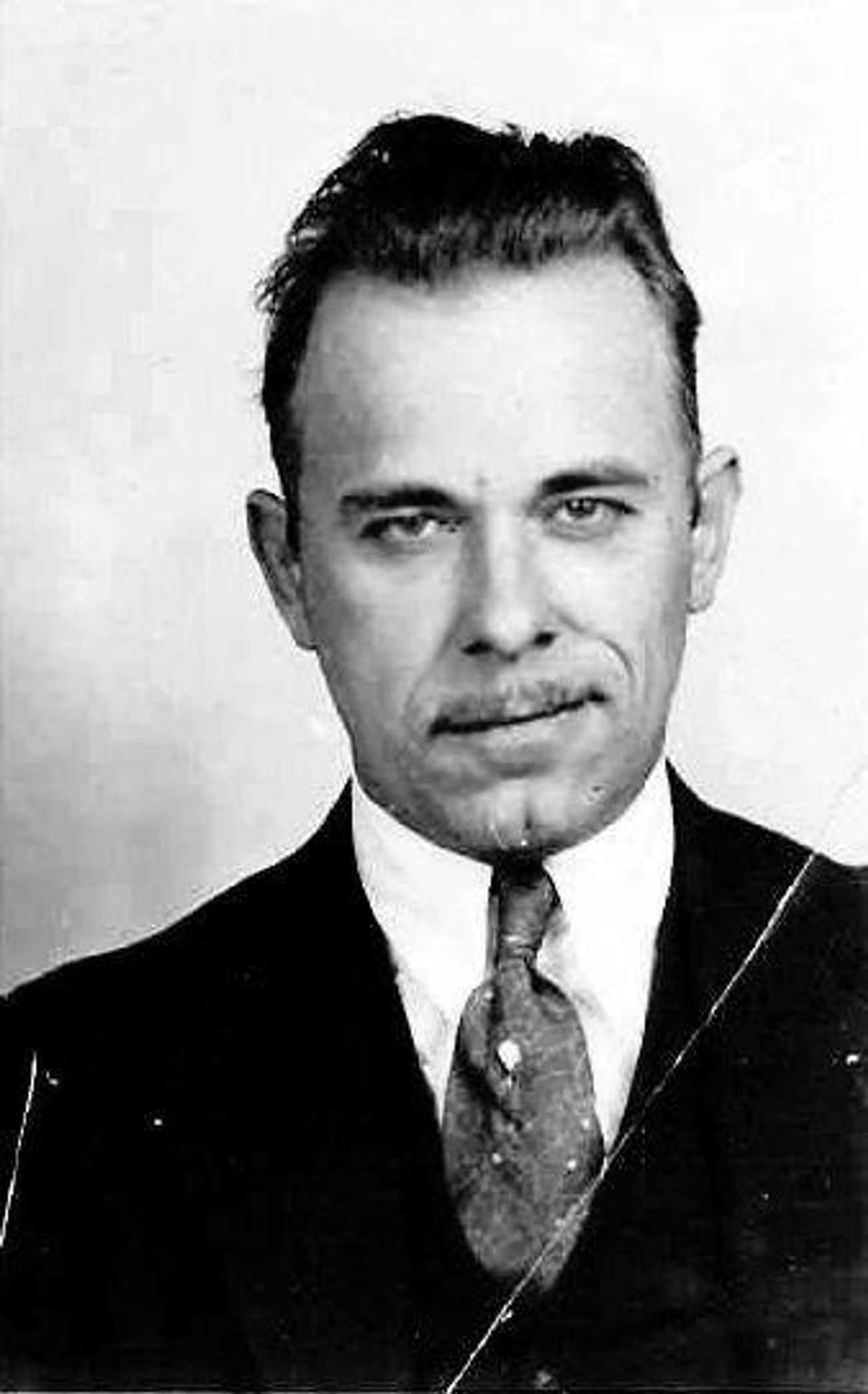 6. Pascal Payet Was Involved In Three Separate Helicopter-Assisted Prison Breaks
Pascal Payet was hauled in on murder and other charges in 1999. Sent to a facility in Luynes, France, the Frenchman proved to be very difficult to keep in prison. On October 12, 2001, he escaped via a hijacked helicopter. His accomplice Frédéric Impocco was detained six days later, but Payet remained at large for several years.
On April 14, 2003, while still at large, Payet engineered the escape of three other inmates from that same prison – again, by helicopter. Those three men were recaptured a few weeks later.
Payet was eventually caught and imprisoned. In early 2005, he received a 30-year sentence for his misdeeds. In January 2007, he was handed an additional seven-year sentence after confessing to masterminding the 2003 Luynes prison escape, along with a six-year sentence for his own 2001 prison break.
Because of his escapee past, Payet was constantly transferred from one prison to another, never staying in any facility for more than six months. He was officially classified as a "détenu particulièrement surveillé" (prisoner under especially high surveillance) and even put in solitary confinement.
But all these precautions went to waste. On July 14, 2007, four masked men took advantage of Bastille Day celebrations to hijack a helicopter from the Cannes-Mandelieu airport. They flew it to the prison in Grasse, France, where Payet was held, and helped him escape from solitary confinement. The helicopter landed at Brignoles, France, with Payet and his accomplices fleeing after they released the pilot.
Payet was recaptured on September 21, 2007, in the Spanish town of Mataro. In June 2008, he was given a 15-year sentence with no chance of early parole for a series of bad deeds he had committed on the run. In 2011, he was sentenced to an additional five years in jail in connection to his 2007 prison escape.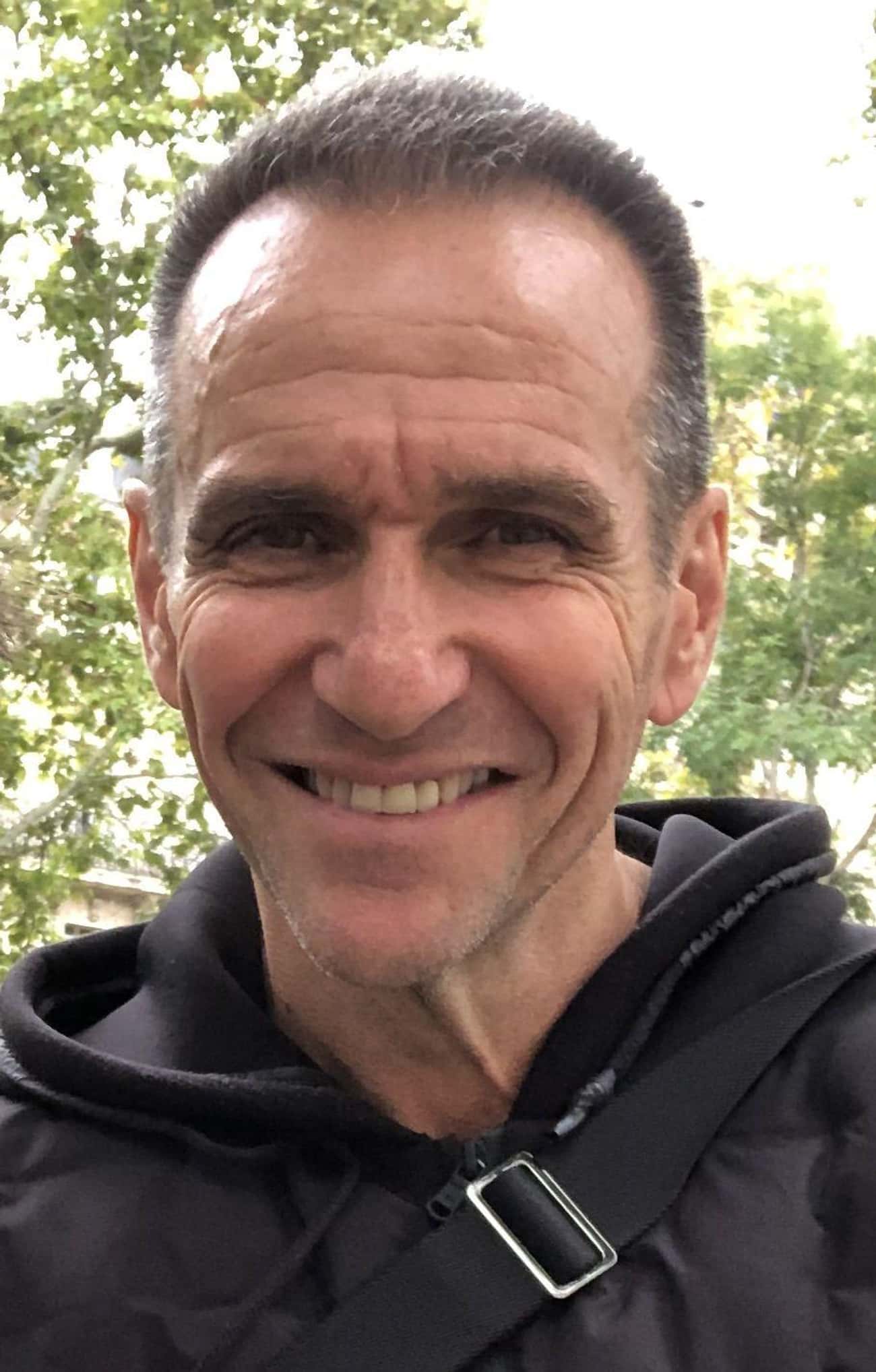 7. German Soldiers Joined Forces With US Troops To Free French Prisoners From An SS Prison
In the waning days of WWII in Europe, German and American forces formed an unusual alliance to rescue French prisoners in Austria's Itter Castle, including prominent people the SS had hoped to use as bargaining chips, such as two former prime ministers of France and the older sister of Charles de Gaulle.
By early May 1945, the prison's guards had fled. But the prisoners were still trapped, as the surrounding woods were full of SS and Gestapo officers. Two prisoners who set off in search of help found Josef (Sepp) Gangl, a major in the German army who had become disillusioned with the SS and started collaborating with the Austrian resistance.
Gangl didn't have enough support to take on the SS and Gestapo, so he used a large white flag to indicate he was no threat before he met with the closest American unit, the 23rd Tank Battalion of the US 12th Armored Division.
Capt. Jack Lee offered to lead an attempt to rescue the French prisoners. He, Gangl, and a small number of troops headed to the castle and parked a tank by the entrance. The Waffen SS went after it at dawn on May 5, 1945. Although they blew up the tank, the SS troops were unable to get inside the castle. The conflict raged for hours before the forces led by Lee prevailed, capturing more than 100 SS men, and freeing the French prisoners.
Gangl, however, did not live to see the victory; a sniper took him out at the start of the skirmish.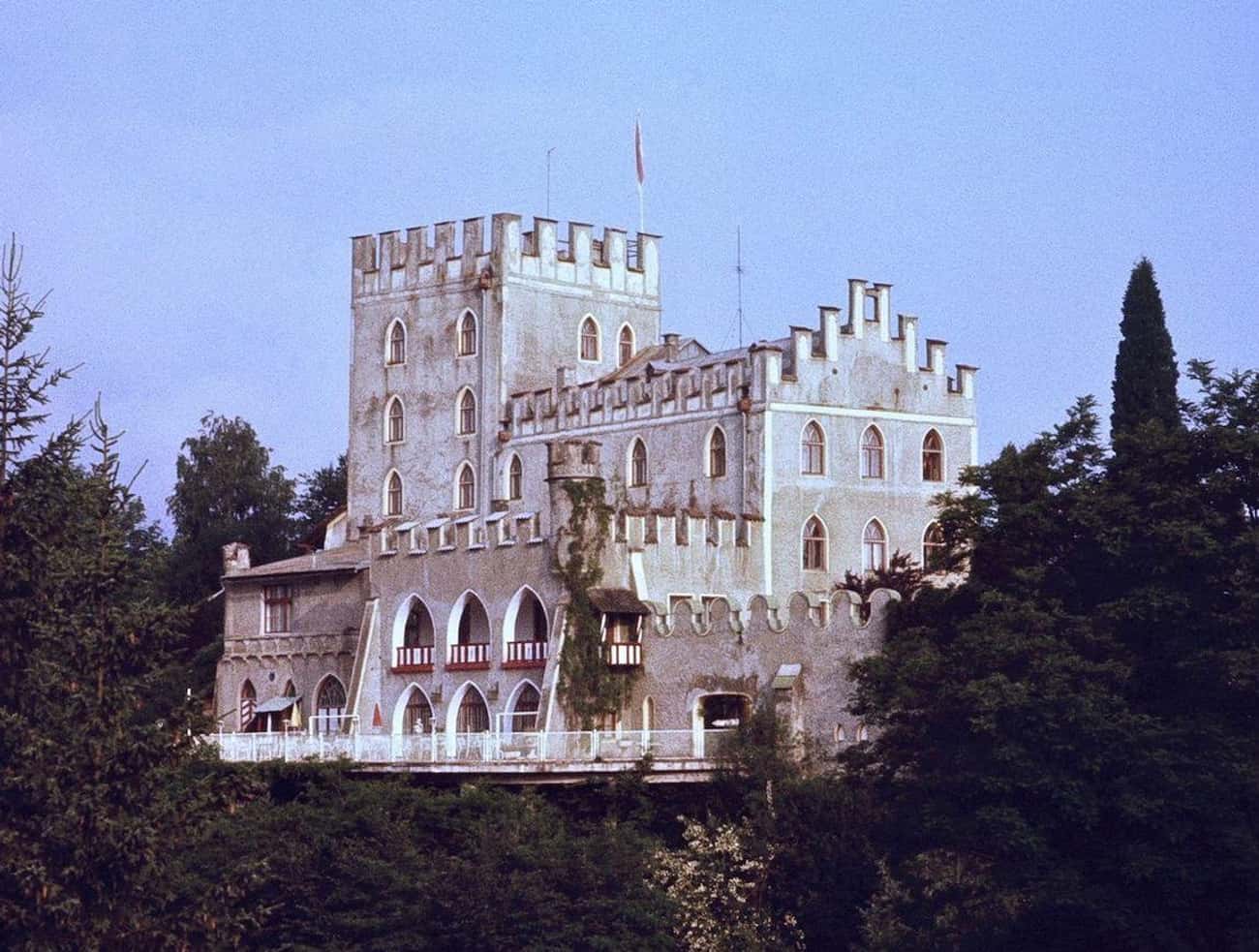 8. Hundreds Of Allied Soldiers Attempted To Escape From A German POW Camp During WWII
The largest attempted escape from a German prison camp during WWII took place on March 24, 1944, when hundreds of Allied POWs tried to flee from Stalag Luft III in Poland.
Three design features –  loose, collapsible, sandy soil upon which the camp had been built, elevated prisoner housing meant to expose any tunnels, and seismograph microphones placed around the perimeter of the camp – gave Stalag Luft III a reputation as one of the most difficult SS prison camps to escape from. But none of that deterred Roger Bushell.
Bushell, an RAF Squadron Leader, had already attempted to escape from two other camps before being transferred to Stalag Luft III in October 1942. In early 1943 he  came up with an escape plan codenamed "Big X" that was an attempt to free approximately 200 men via one of three tunnels (nicknamed "Tom," "Dick," and "Harry").
In all, more than 600 prisoners were involved in constructing the tunnels. Guards discovered "Tom" before it was completed. Digging on "Dick" came to an end when the area where the exit area was had to be cleared out to expand the camp. However, the prisoners completed "Harry," with an entrance hidden under a camp stove, after about a year of digging.
The escape was set for the first cloudy and moonless night, but several problems plagued the escape.  The hatch to the tunnel's exit had frozen shut, delaying any escape by about 90 minutes. Once the hatch was open, escapees discovered that the tunnel had not been dug long enough – instead of exiting into the woods surrounding the camp, it led to open ground near a sentry point. Although the men at first avoided detection, the exit point slowed the rate at which they could leave the tunnel.
In all, 76 men fled before a sentry spotted the 77th man. The remaining men had to scramble back to their barracks and hide any evidence of escape. A massive hunt was launched for the 76 men who had escaped, and all but three ended up being recaptured. Fifty of the 76, including Bushell, were then executed on the Fuhrer's direct order.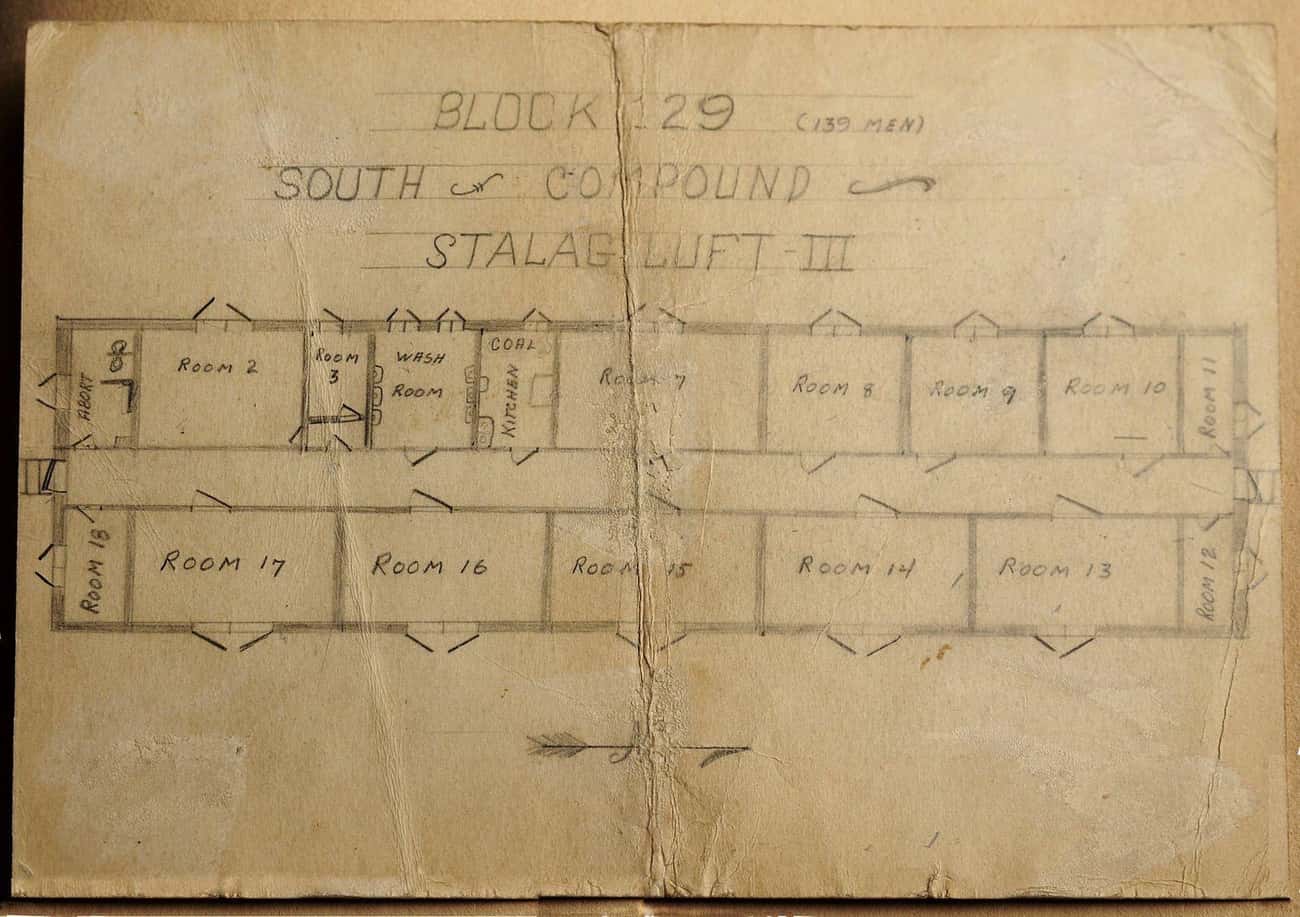 9. Ted Bundy Lost Weight To Escape Through A Crawl Space, Then Went On A Killing Spree
In June 1977, Ted Bundy was on trial for murder. Because Bundy (a law school dropout) acted as his own attorney, he was allowed to use the courthouse's law library. Left alone during a recess in the proceedings, he jumped out a window and escaped – only to be caught six days later. He was sent to the county jail in Glenwood Springs, CO.
In December, after losing significant weight, Bundy escaped again when he squeezed through a hole meant for a light fixture in the ceiling of his cell, made his way through a crawl space, and dropped down into the jailkeeper's apartment. Since no one was in the apartment, Bundy was able to just walk out the front door.
He eventually made his way to Florida, where he took the lives of two college students and a 12-year-old girl before being detained again in February 1978. Before being executed in 1989, Bundy confessed to slaying 30 people.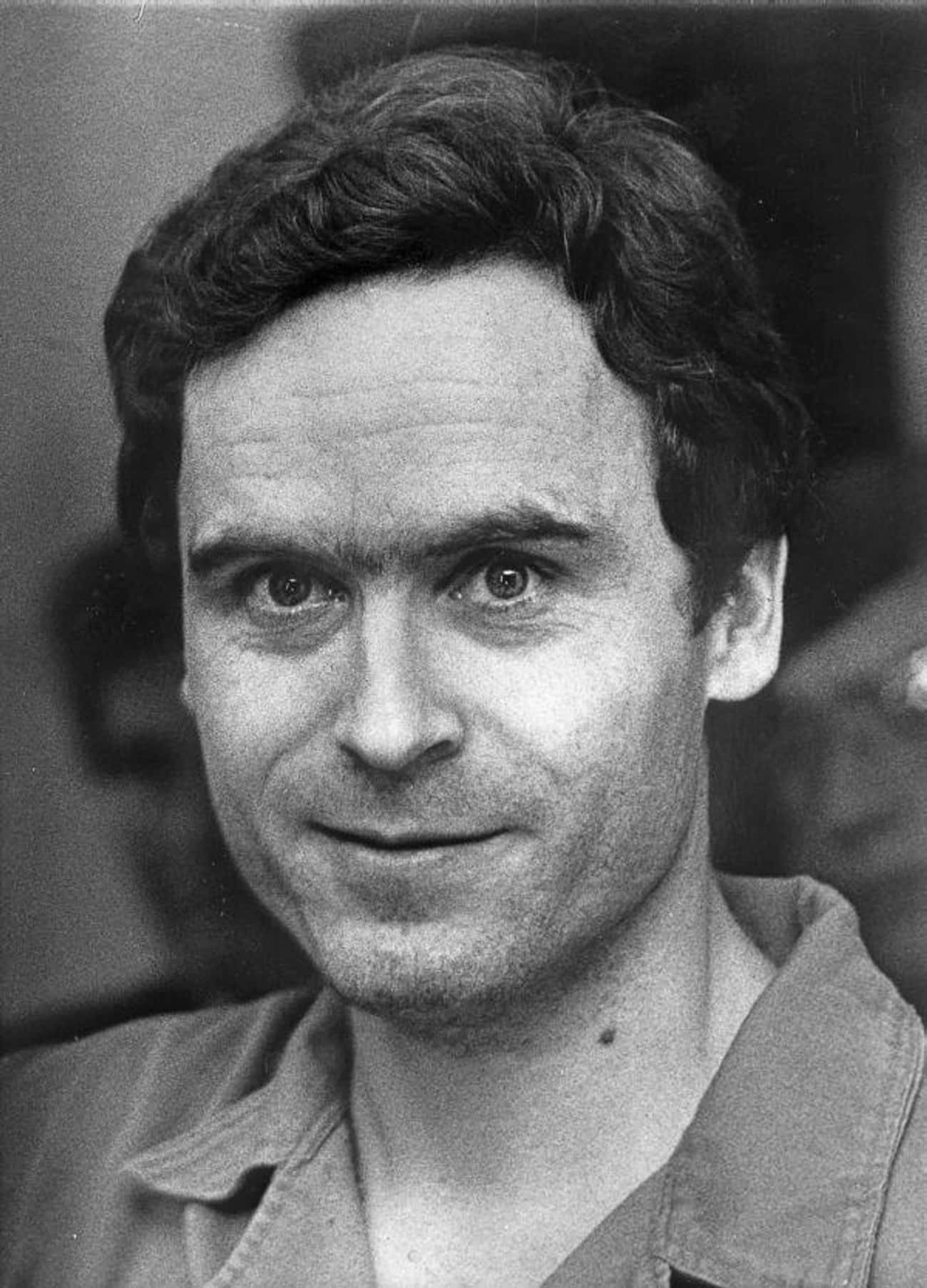 10. David Sweat And Richard Matt Accomplished Something That Hadn't Been Done In 170 Years – Escaping From New York's Largest State Correctional Facility
Clinton Correctional Facility in New York was built in 1844. For its first 170 years of existence, no one had ever escaped from the prison. But on June 6, 2015, murderers David Sweat and Richard Matt started planning their escape when they were moved into neighboring cells. They even managed to do a practice run the night before the actual escape.
Sweat used hacksaw blades to cut holes in his and Matt's cells; prison employee Joyce Mitchell later admitted to transporting the blades to the men by hiding them in meat. According to Sweat, he spent months exploring the maze of tunnels and pipes under the prison, allowing him to come up with the escape plan. To avoid detection, he'd slip through the hole after the 11:30 p.m. head count and return to his cell before the 5:30 a.m. bed check.
Sweat used a sledgehammer – found in an underground passageway – in a failed attempt to break through a concrete sewer tunnel that led outside the prison walls. Then, in early May, the prison shut down its heating system. That allowed the men to use the hacksaw blades to carve through a steam pipe that went into the concrete tunnel. It took about a month before they had two holes big enough to escape through.
On June 6, the duo made their way through the tunnels and popped out of a manhole. But then their plan began to fall apart. Mitchell was supposed to give the escapees a ride to Mexico. She failed to show up, however, so Sweat and Matt headed north, hoping to make it to Canada.
The two men avoided capture for weeks. They stuck together at first, but split up because Sweat felt the older Matt was slowing him down. On June 26, Matt was slain by police deputies in a town in New York state. Sweat was seriously hurt and captured by police, just two miles south of the Canadian border, two days later.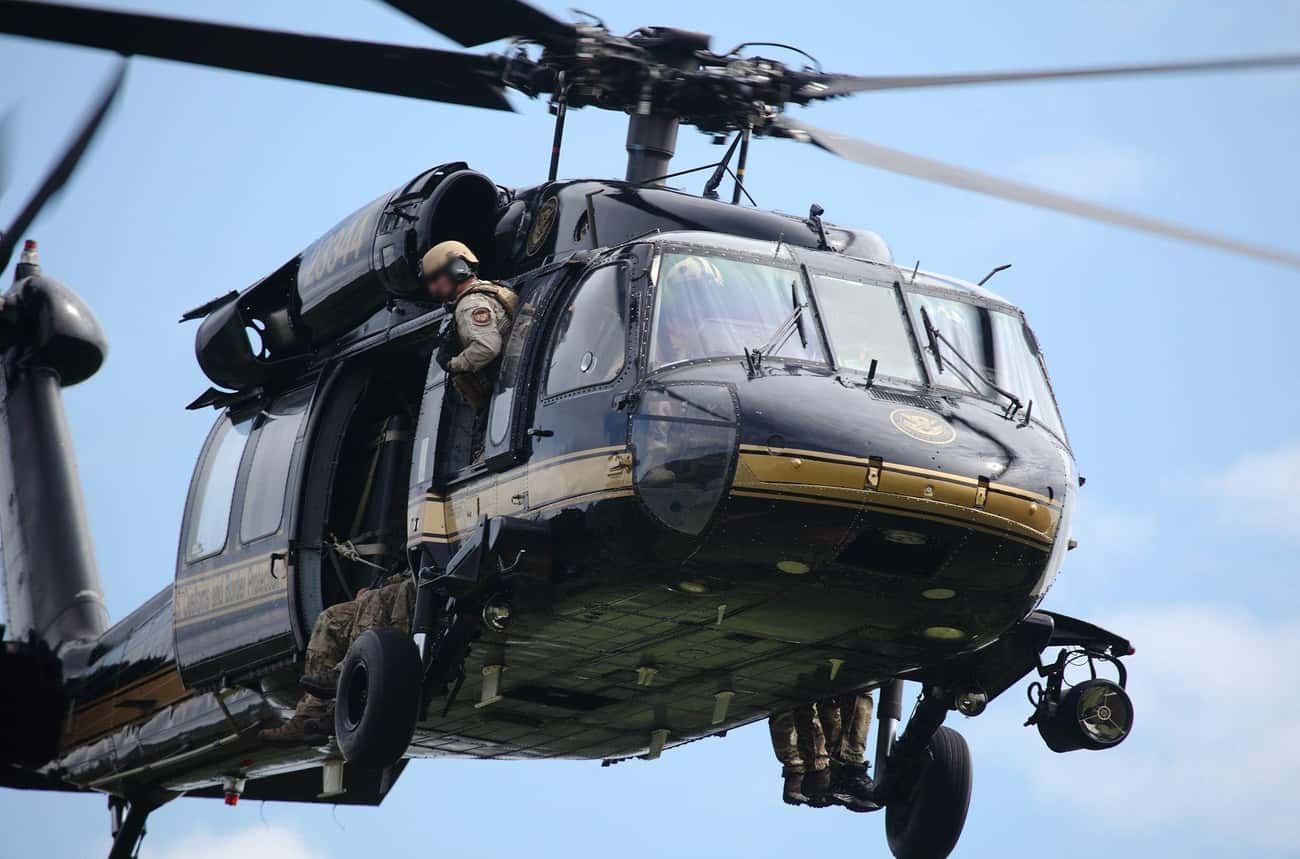 11. Thirty-Eight IRA Members Used A Delivery Truck To Escape From A British Prison
Considered by many the most escape-proof jail in all of Europe, Maze Prison was located on a British army base in Lisburn, Northern Ireland. Members of the Irish Republican Army (IRA) who were sent there saw themselves as political prisoners, but that special status was revoked in 1976.
In 1983, the IRA began planing a mass escape from Maze Prison to try to undermine the authority of the UK government. It ended up being the largest prison break in the history of both Ireland and the UK.
Over the course of several months, the IRA members devised a plan that would allow them to take control of H7, one of the cellblocks, without setting off alarms. They managed to transport six handguns into the prison, which they could use to force the guards to surrender, but didn't have a way to get off the prison grounds.
That changed when they discovered the guards never searched a food truck that serviced the prison. If the prisoners could hijack it, the truck would be their ticket to freedom.
On Sunday, September 25, 1983, inmate Brendan McFarlane yelled "Bumper" – the code word to put the escape attempt into action. Within 20 minutes, they had taken control of the H7 cellblock. Half an hour later, they had hijacked the food truck and its driver. Thirty-eight prisoners piled into the truck and headed for the exit.
Twelve prisoners disguised as guards briefly took over the control room for the main gate. But as more officers arrived to begin their shifts, the prisoners were outnumbered, allowing the guards to fight back. Cars blocked the partially open gate, keeping the truck from leaving, so the prisoners spilled out the back.
In the ensuing chaos, 35 of the 38 men escaped before the guards could secure the prison, but 15 were recaptured the same day. Most of the others eventually perished or were recaptured; the fate of two escapees remains unknown.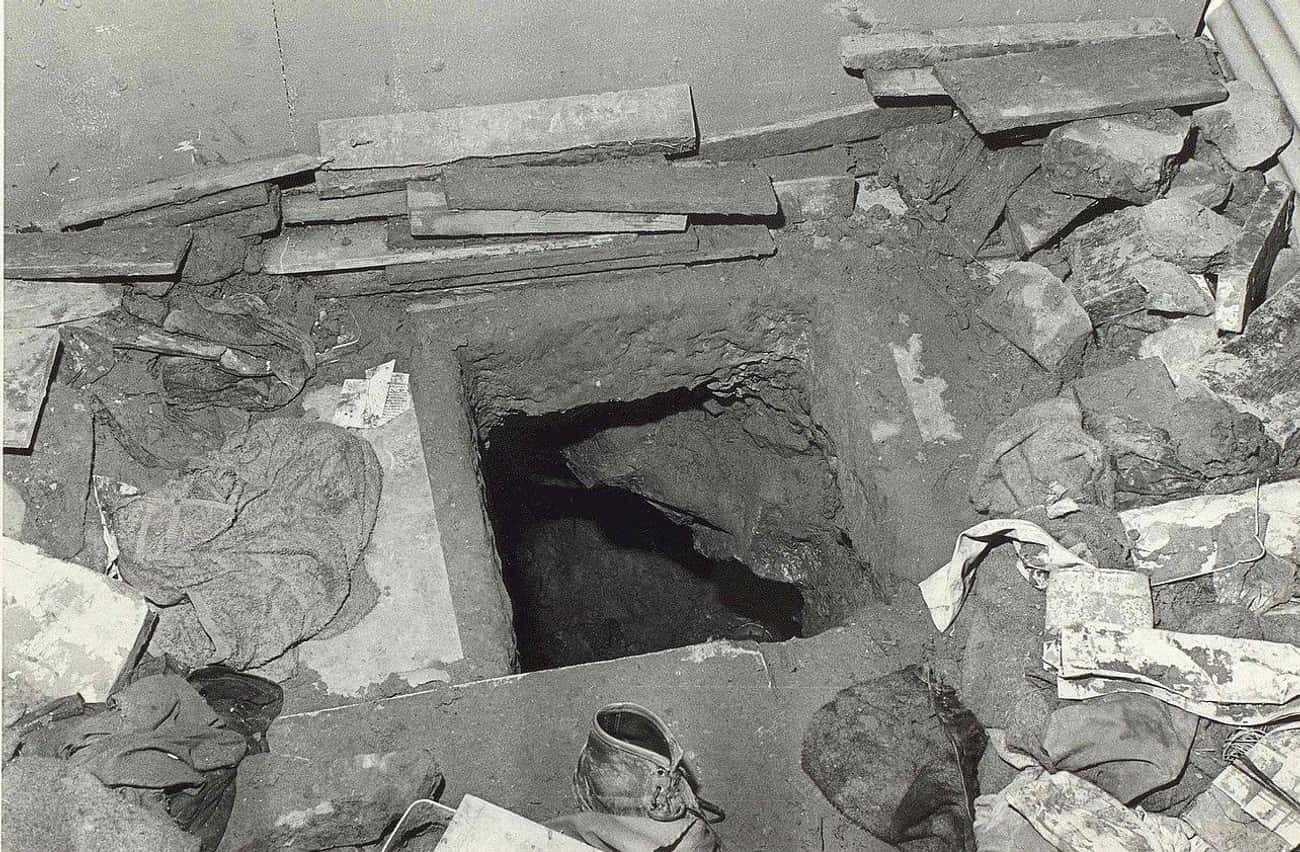 12. Three Inmates Used A 'Magic Key' To Escape From A British Prison
Andrew Rodger, Keith Rose, and Matthew Williams were prisoners who met when they all worked in Parkhurst Prison's metal shop.
In early January 1995, the men escaped from the prison on the Isle of Wight by using a "magic key" they made in the metal shop. The key was a duplicate of one that opened the back door of the prison's gym. They then cut through a perimeter fence and used a large ladder (which they allegedly made in the metal shop) to get over the prison wall.
The escape triggered a massive manhunt that lasted for five days before an off-duty officer spotted the three men walking along a road at Lushington Hill, Wootton. Although Rodger and Rose surrendered immediately after being surrounded by officers, Williams briefly got away by diving through a hedge. He was finally cornered on a mud flat as he tried to swim across the River Medina.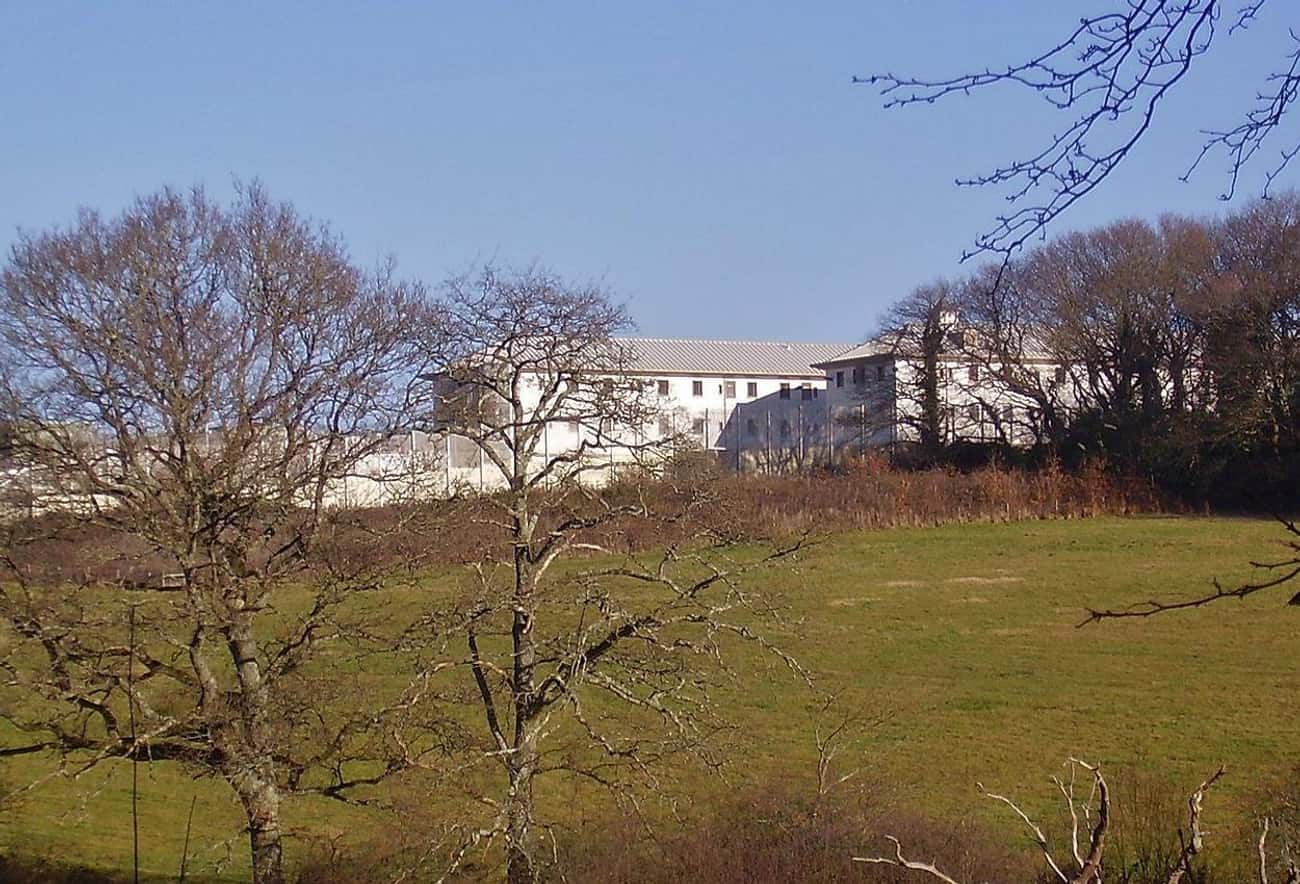 13. When Ronaldo Silva's Wife Visited Him In Prison, He Put On A Wig And Some Of Her Clothes That She Brought And Attempted To Walk Out
The tale of Brazilian drug dealer Ronaldo Silva's attempted prison escape emphasizes the difficulty of walking in high heels – especially if the person isn't used to wearing them.
In June 2012, Silva slipped past the guards and walked out of Penedo prison wearing a lilac dress, high heels, a white bra, and a long black wig – all items he got from his wife when she visited him. He also shaved his arms and legs, painted his nails, and put on lipstick.
But while the disguise allowed him to get past the guards, the heels proved to be his downfall. About 30 minutes after his escape, Silva was spotted and recognized by another prison official as he wobbled his way toward a bus stop. He returned to prison still wearing his disguise.