The entire world knows what's happening in Afganistan, and it saddens each of us to see the terrible condition of the people living there. After the Taliban, an Islamist military organization started taking power, the people living there wanted to leave the country at any cost. That's because they know how awful things will get once the Taliban starts ruling their nation. 
In an attempt to run away, some people cling to a moving military plane, and they fell down. On the other side, people who couldn't run away are scared. But what amazed us are the four brave women who were not scared to speak their minds.
As the Taliban takes over the rule of Afghanistan, people are full of uncertainty, fear, and doubts about their future.
زنان افغان وجود دارند
زنان امروز در جاده های کابل ..Bravo ❤️💪🏽 pic.twitter.com/Xzaa2uGTQz

— Shakeela Ebrahimkhil (@shakeela3) August 17, 2021
These 4 women decided to take a risk and go to the streets of Kabul demanding their rights
These brave women took to the streets in Kabul to protest against Taliban. They simplify asking for their rights, the right to work, the right for education and the right to political participation.The right to live in a safe society. I hope more women and men join them. pic.twitter.com/pK7OnF2wm2

— Masih Alinejad 🏳️ (@AlinejadMasih) August 17, 2021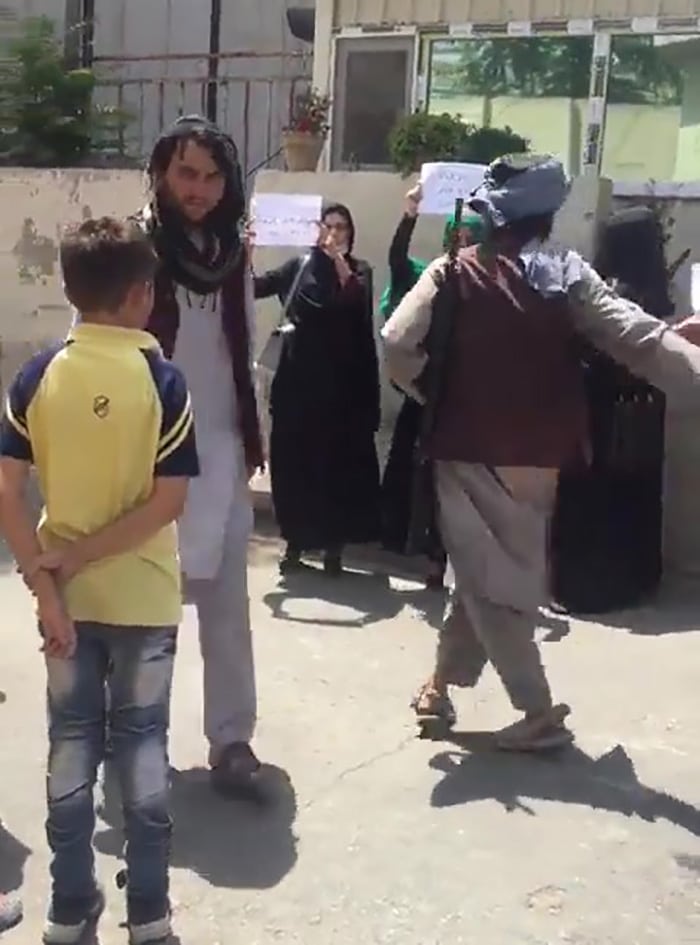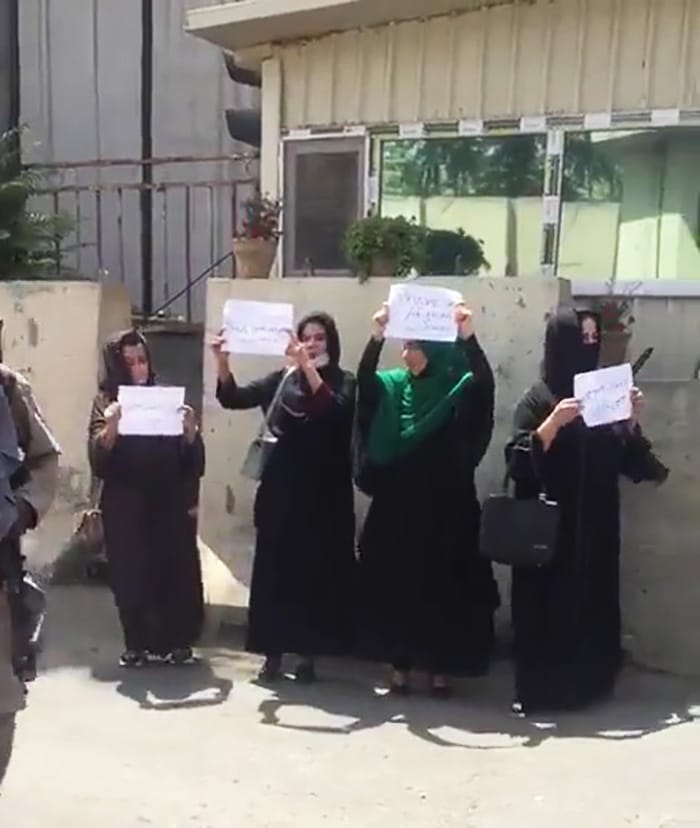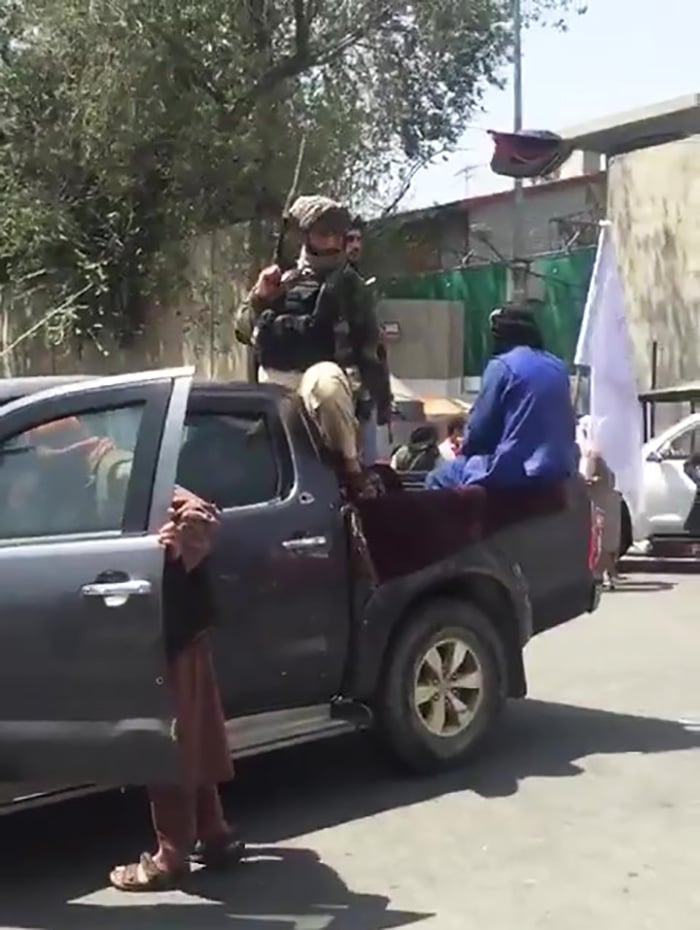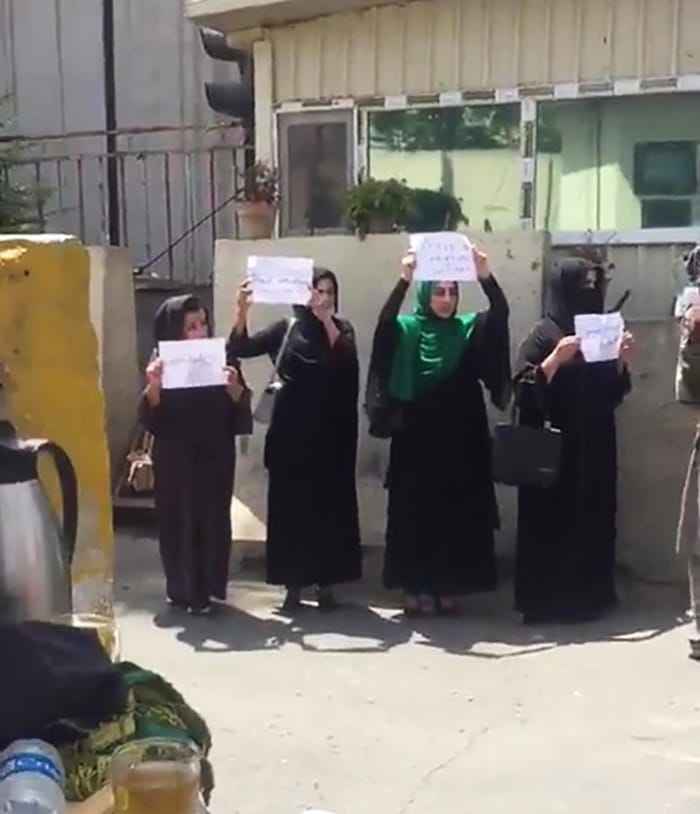 Besides people online praising these women for being brave, some skeptics believe that these women are only putting themselves in danger