Aah, Golden Retrievers! One of the smartest, coolest, cutest, and most energetic dog breeds ever. But do you know that this paw-some dog breed has also mastered the art of sleeping? No, we aren't joking. Golden Retriever loves to sleep and they snooze a lot. 
Well, we got proof. We have actually found golden retriever sibling trio i.e. Riggs, the little one; Charlie, the light blonde; and Bodie, the golden brown. The adorable thing about them is that they like to sleep on each other. Awww!
You can, in fact, call them a perfect example of sleepyheads because they look so cute when they are sleeping. Charlie is aged 4 and he is the oldest of 'em all. Then comes the middle brother, Bodie, he is almost 3. And the last one is Riggs, a 2-month-old puppy. Once you see them, you are going to fall in love with them because they are that cute.
So, what are you waiting for? Scroll down now.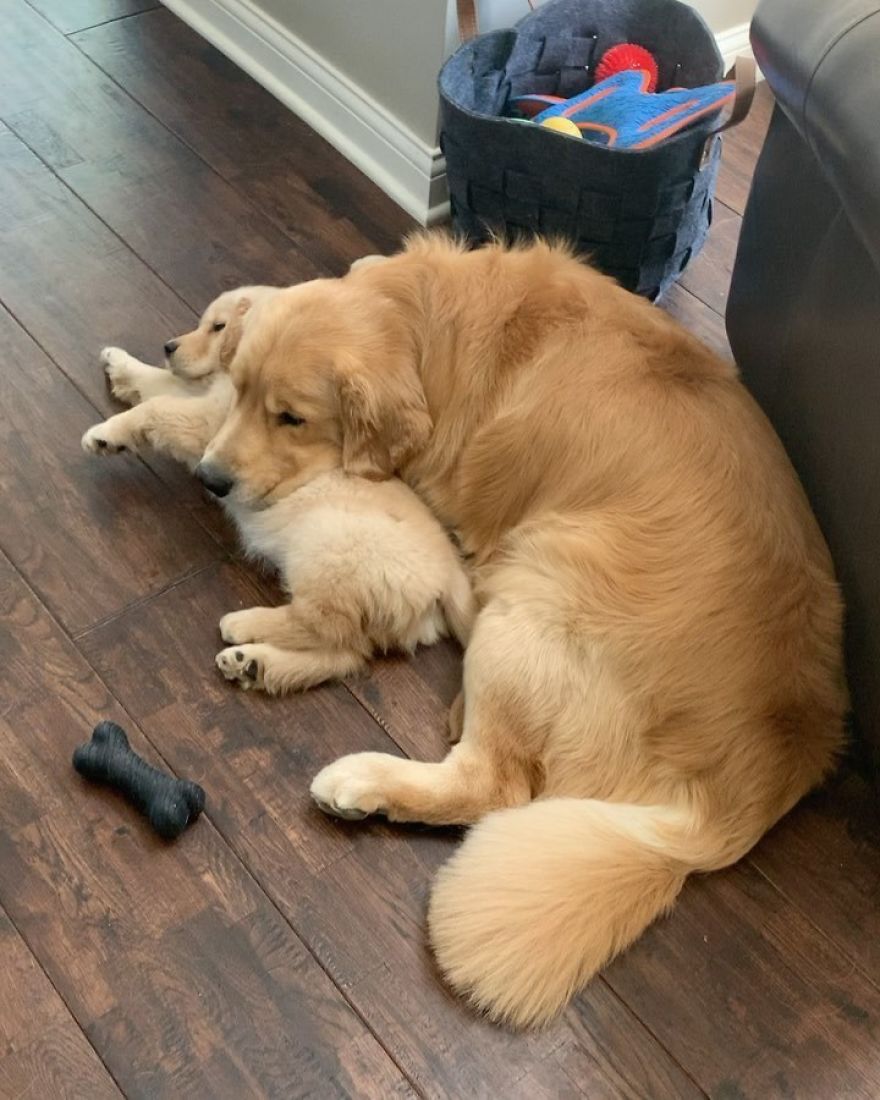 Golden Retrievers are so adorable and they make a perfect family pet. They can mix with everyone so easily. Usually, its Brodie that becomes a pillow for his brothers. But it seems like his brother has also brought this habit from him.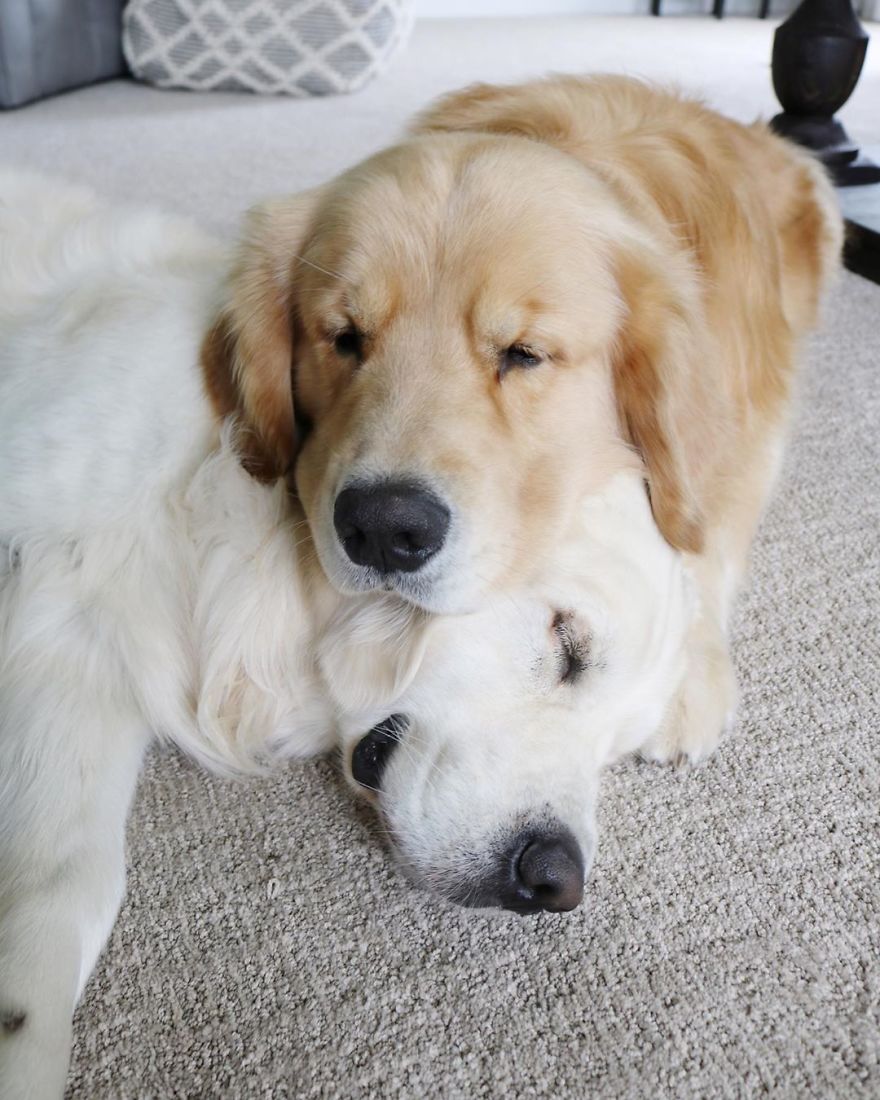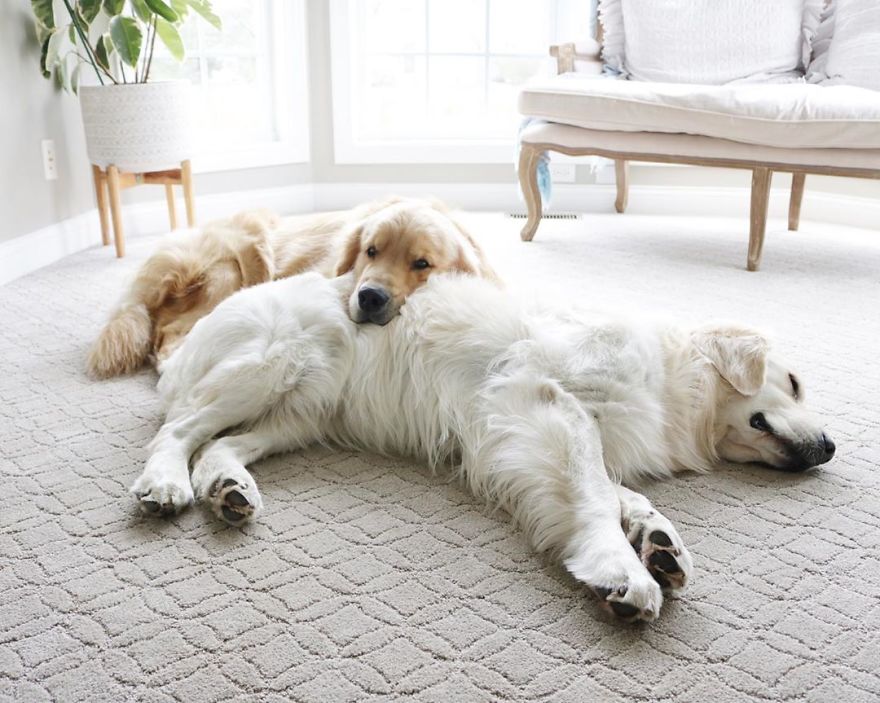 If you are curious to know why dogs sleep on each other, you are in luck because we know it. No, they don't do it because they want their owners to take cute pictures. But they actually do it because dogs are pack animals and they feel warm & safe when they are around their own kind.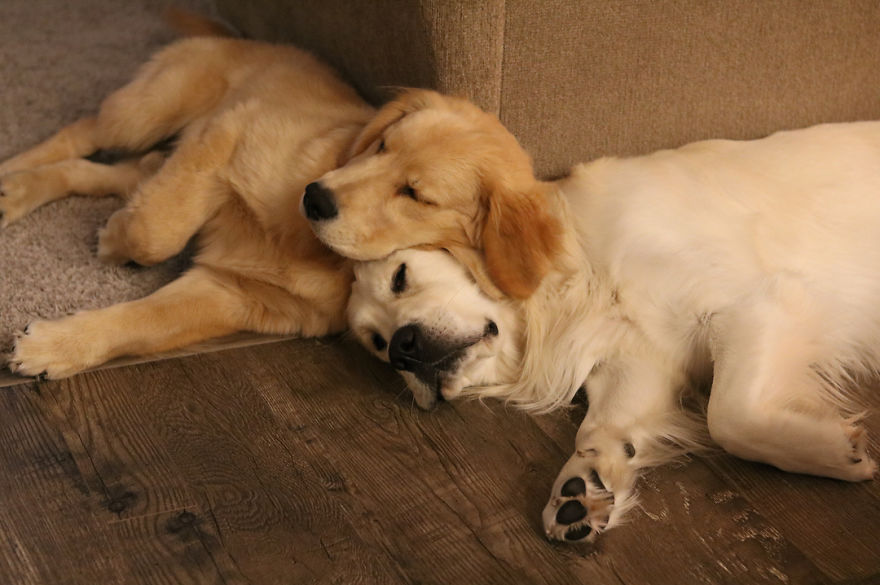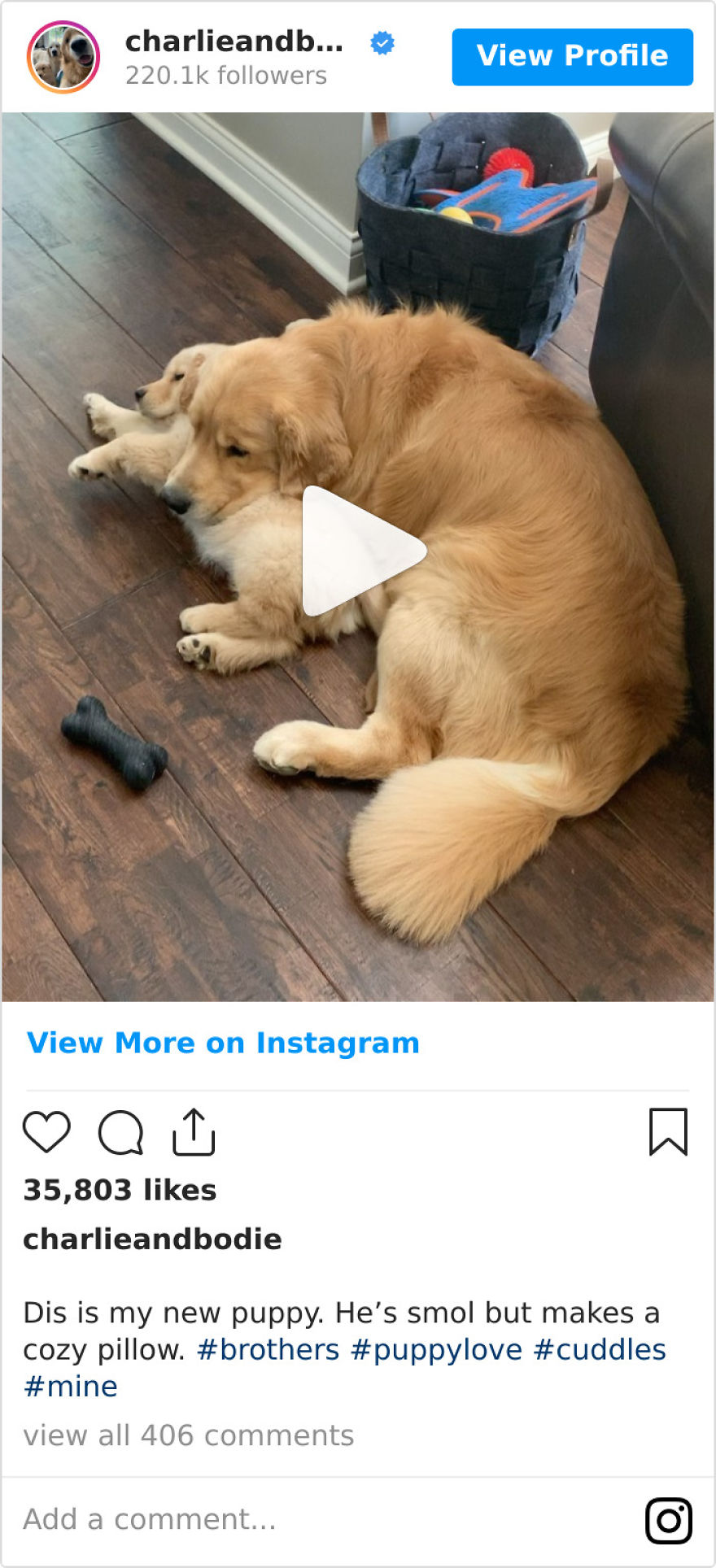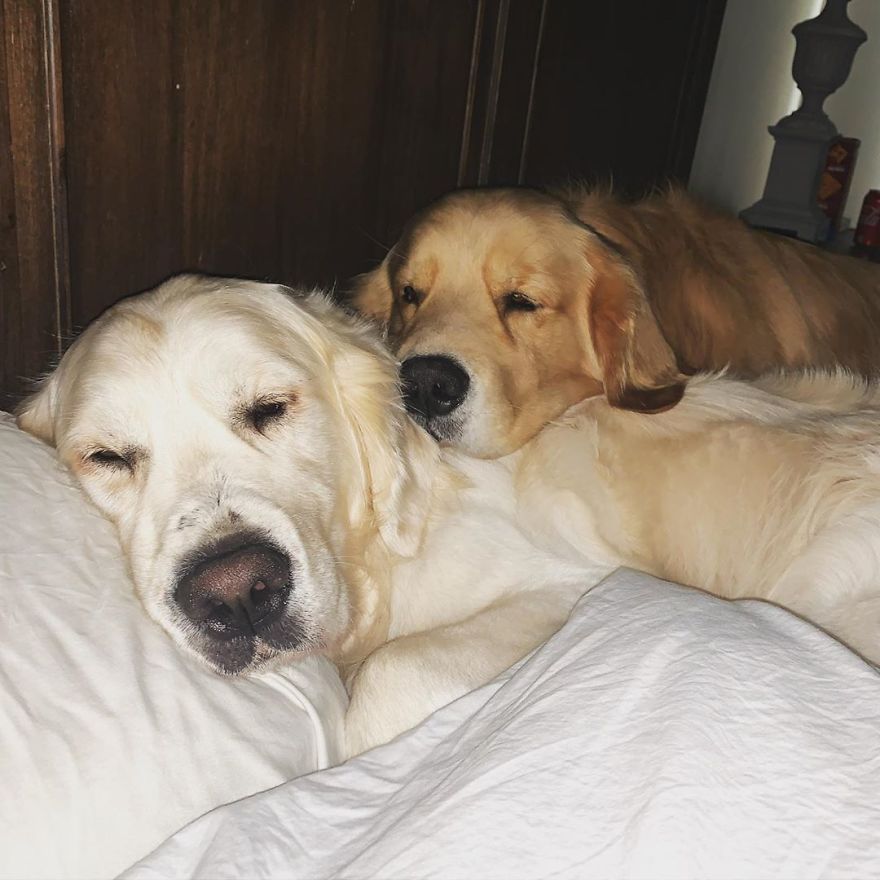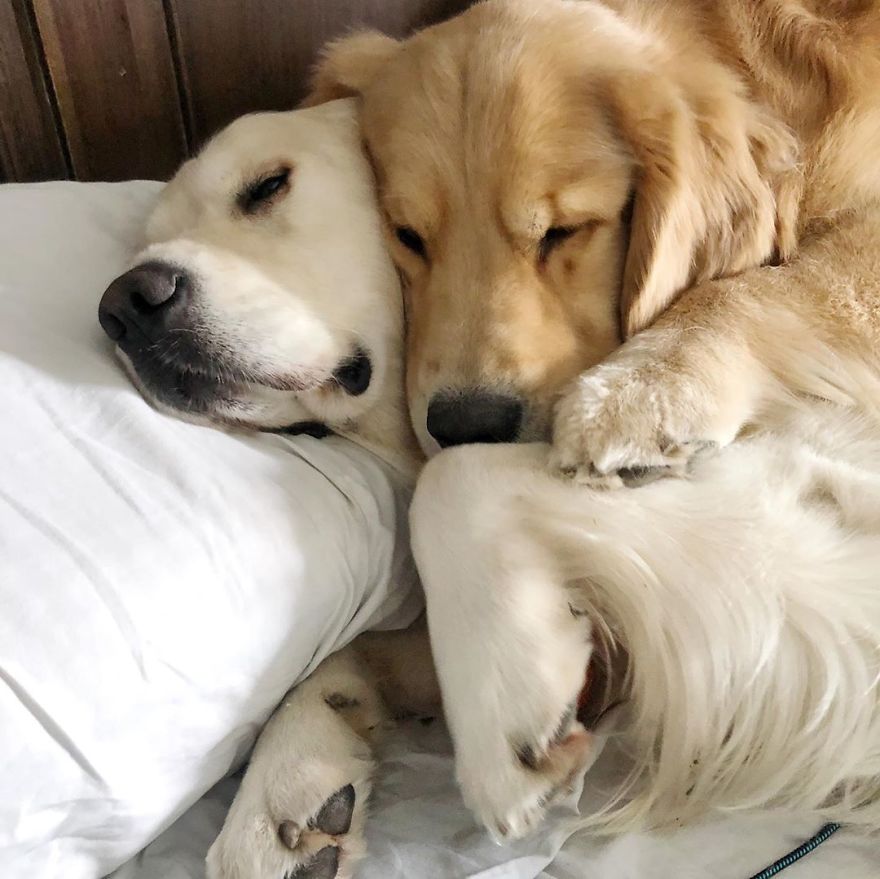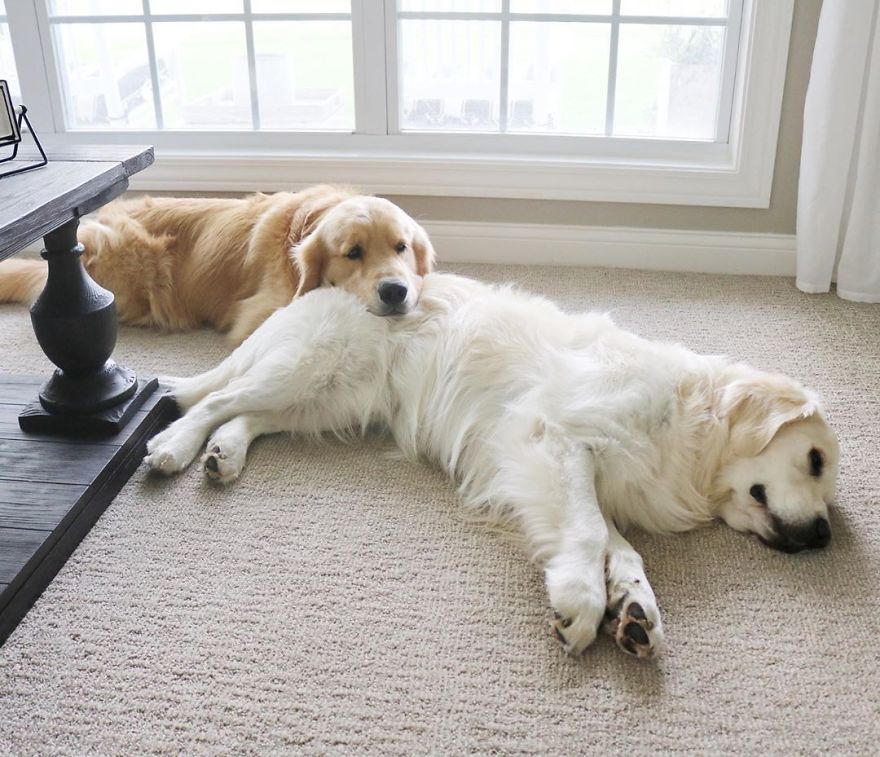 Just to be clear, they don't snooze all they. This cute trio has got other habits and hobbies as well. And if you want to know how mischievous they are, you can check their Instagram profile. Oh, yes, they have a social media account, and surprisingly, they have a lot more followers than most of us. C'mon, they deserve the 220K loyal followership because they are cute. Okay?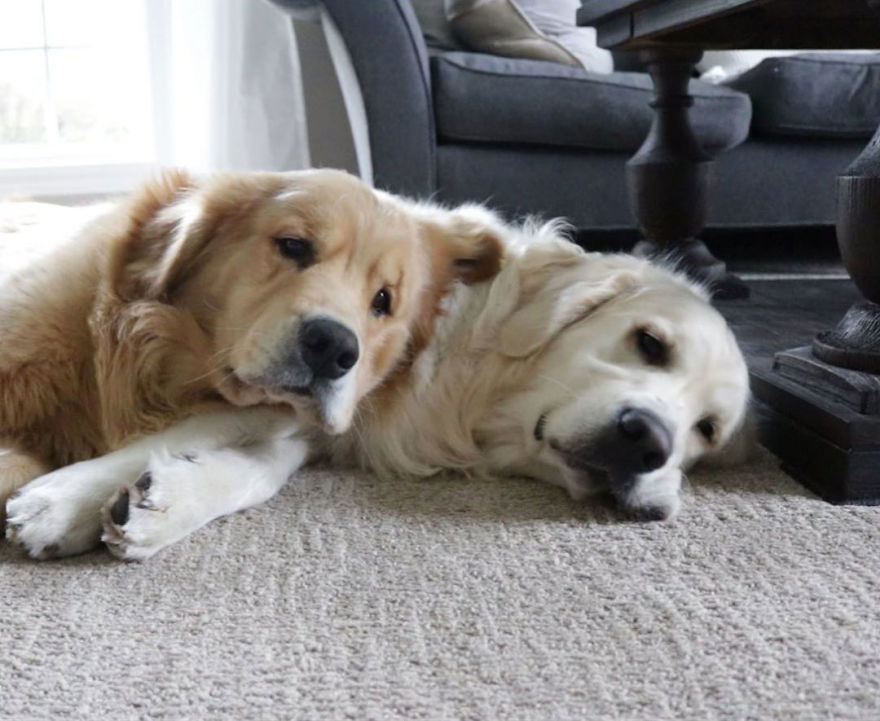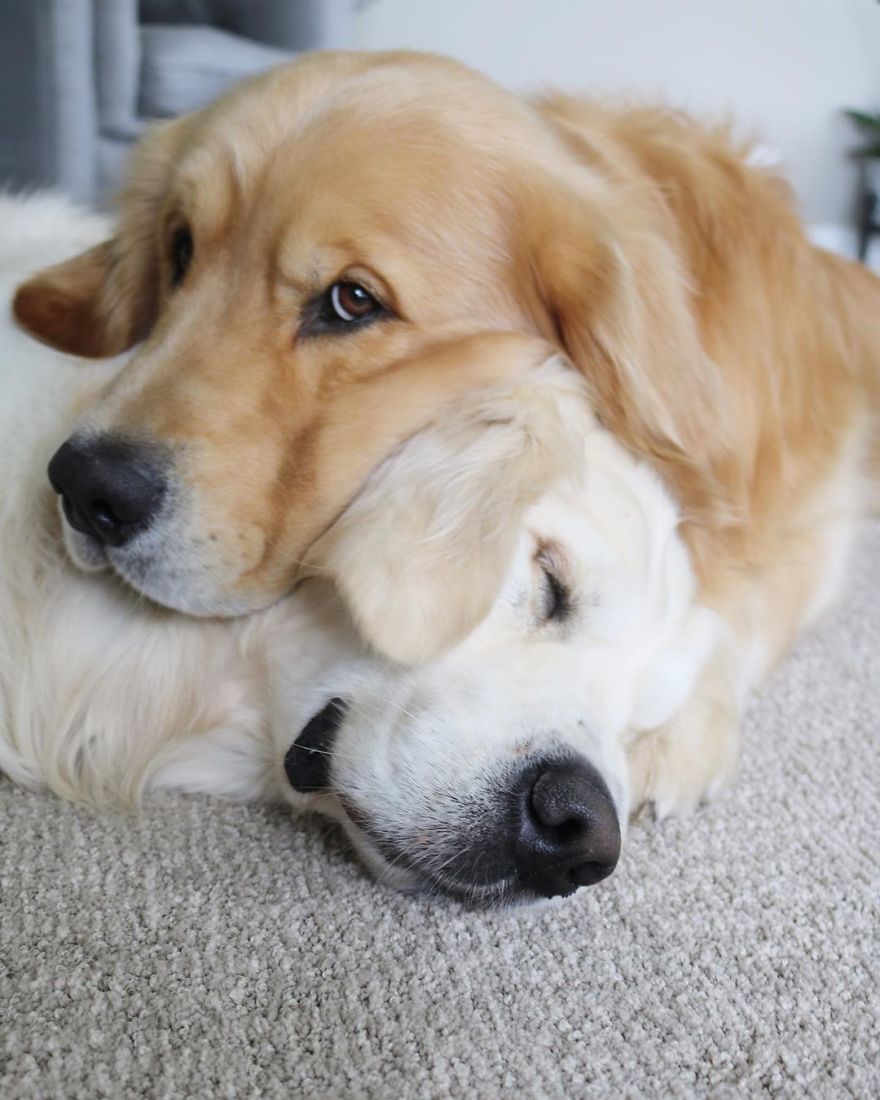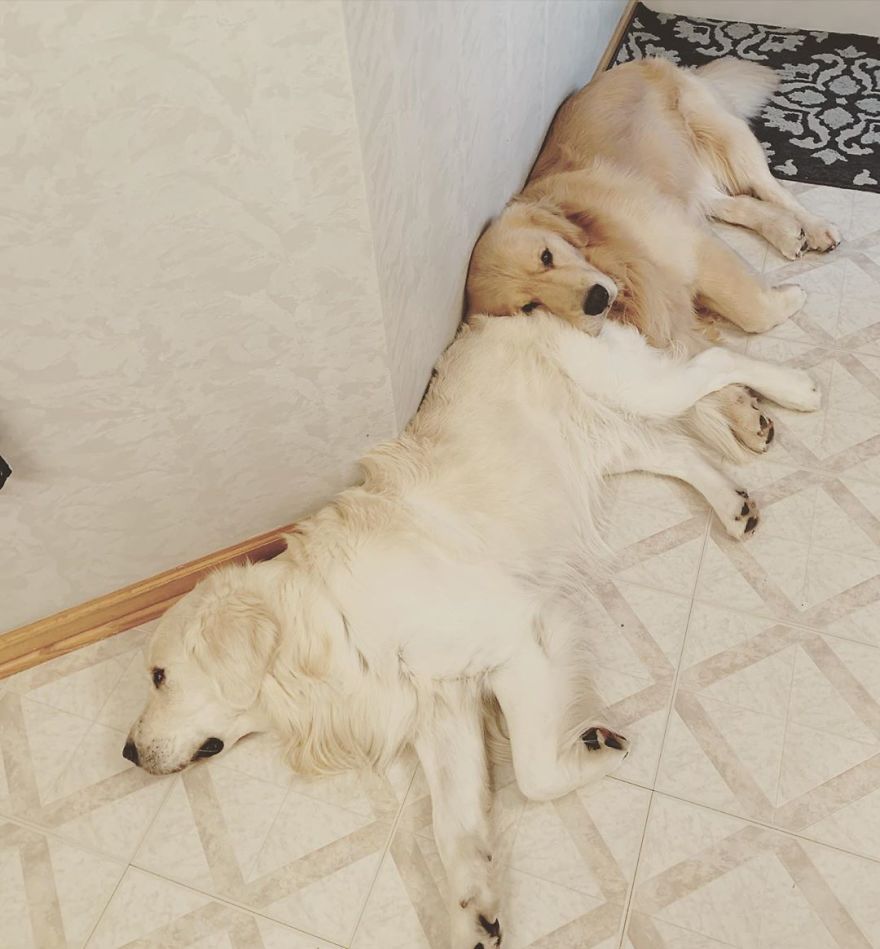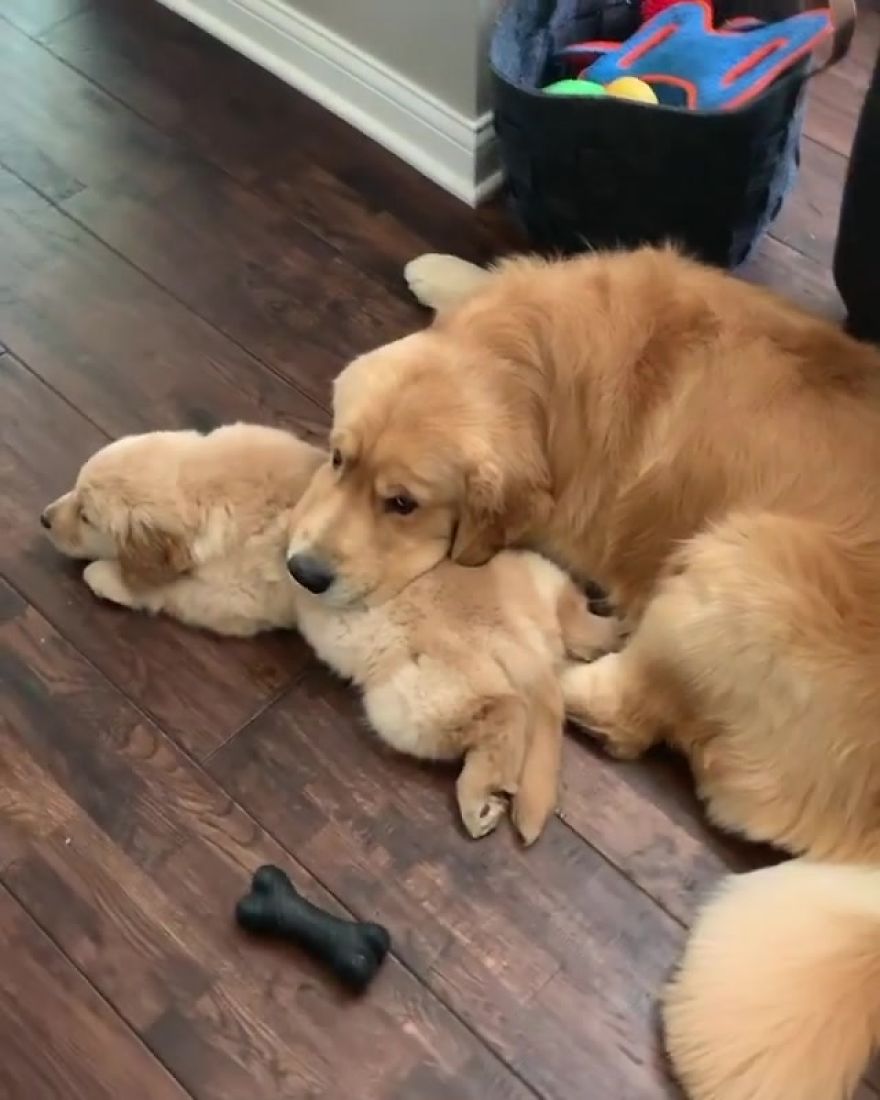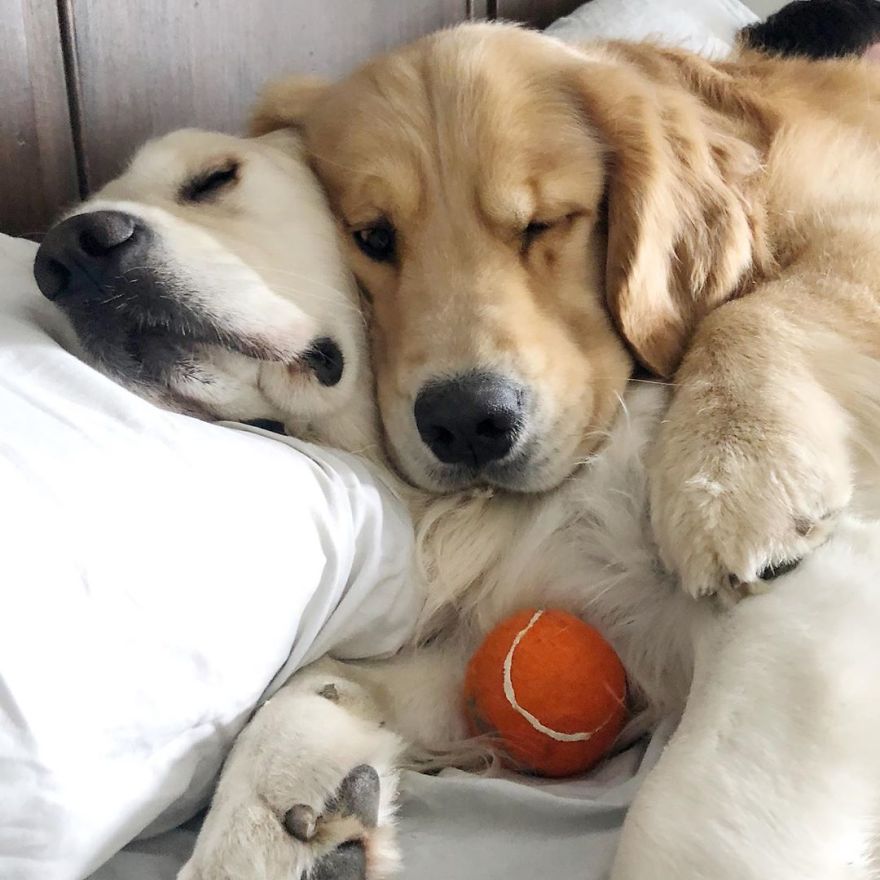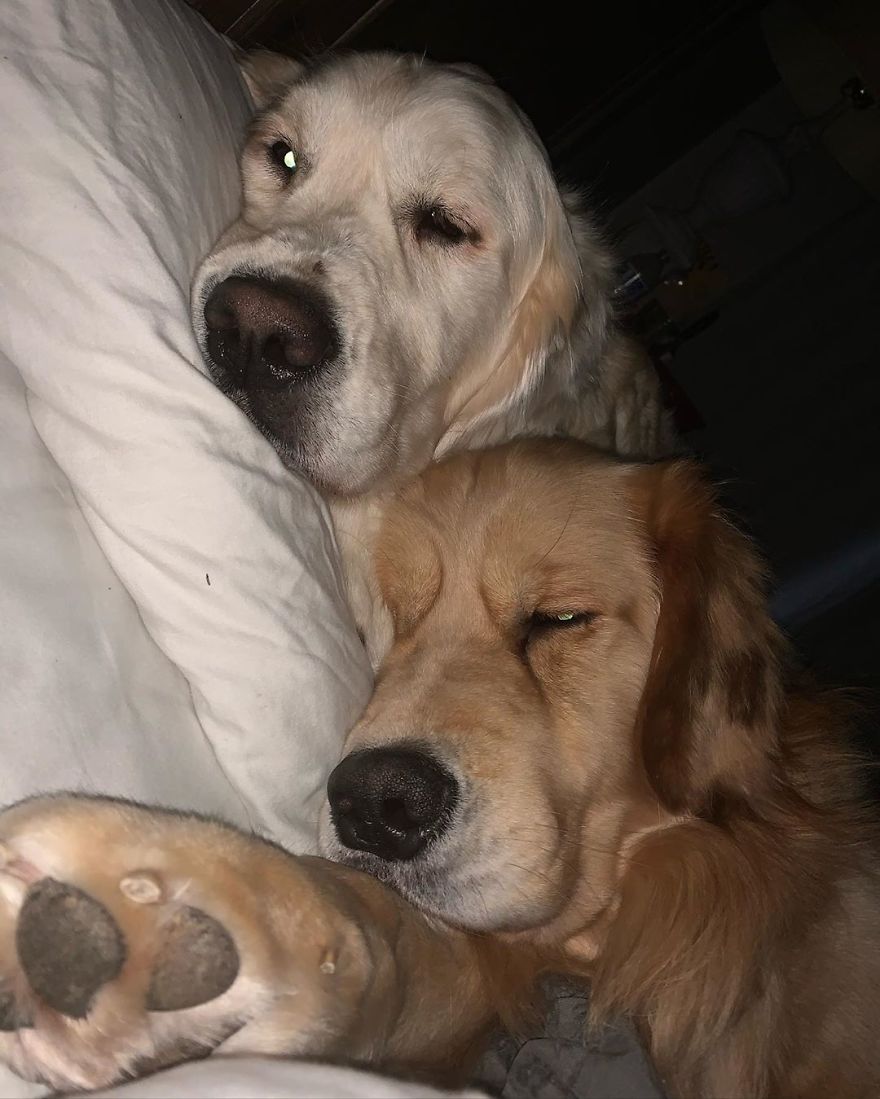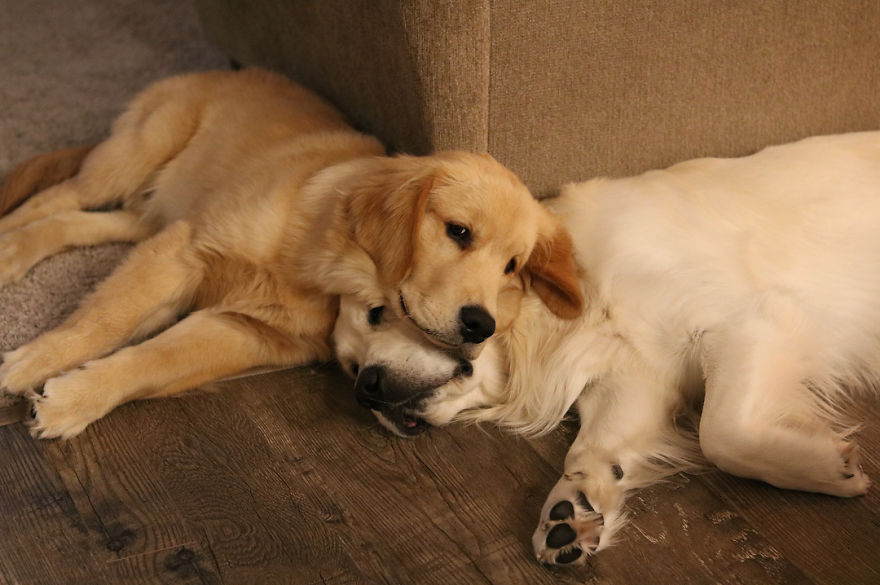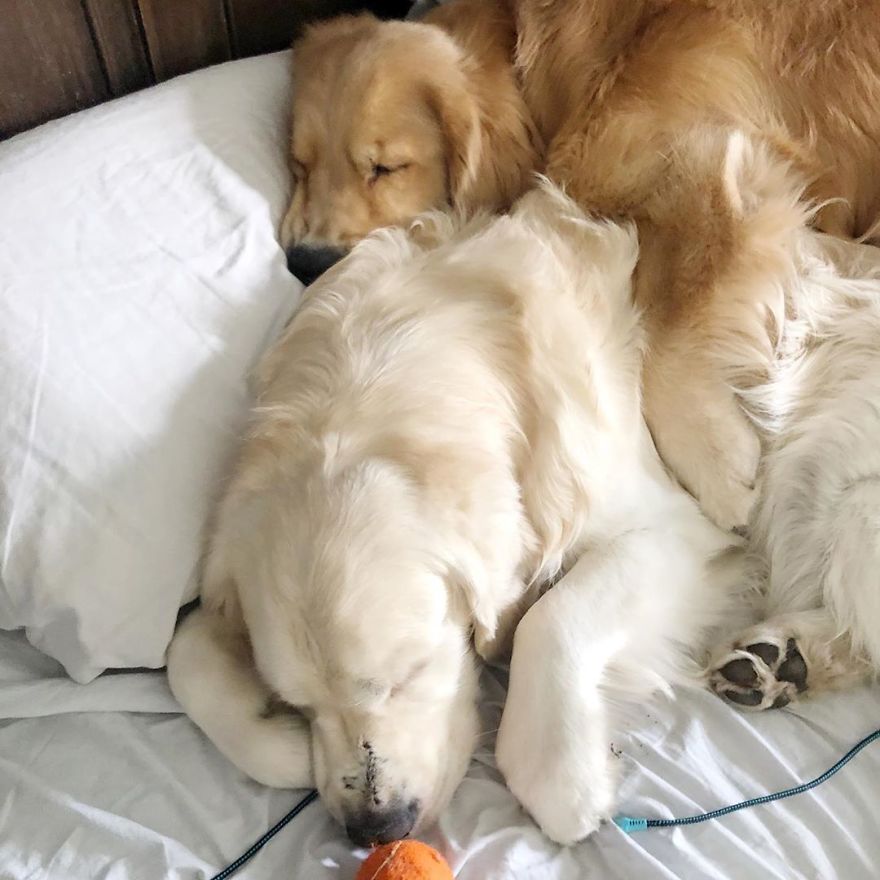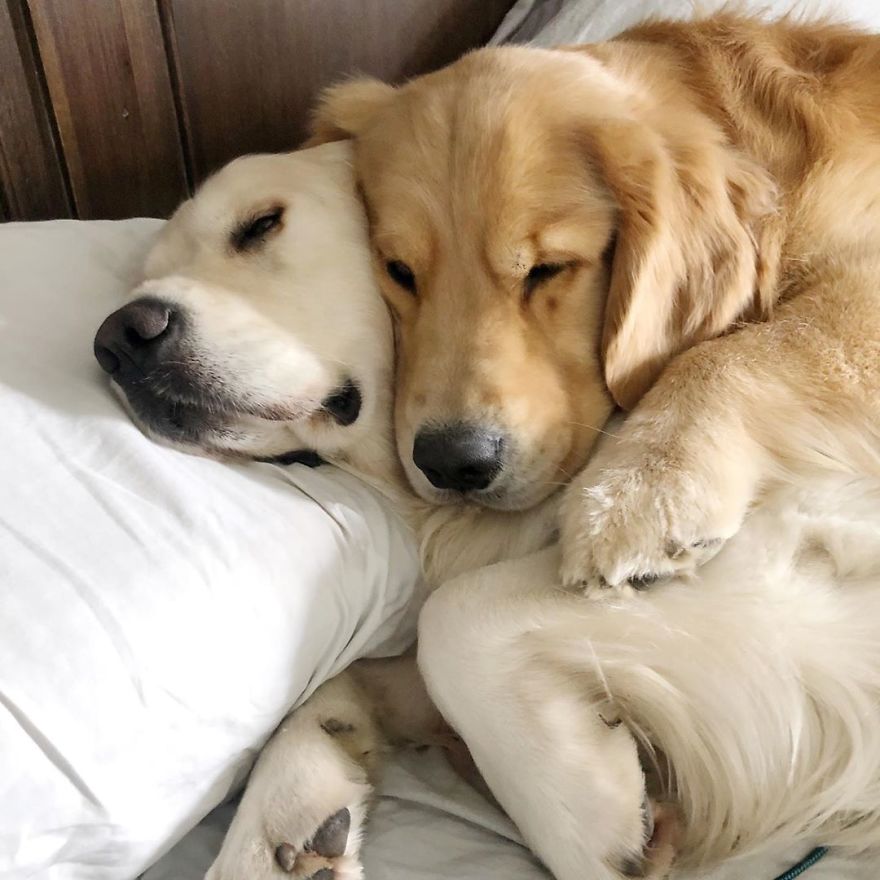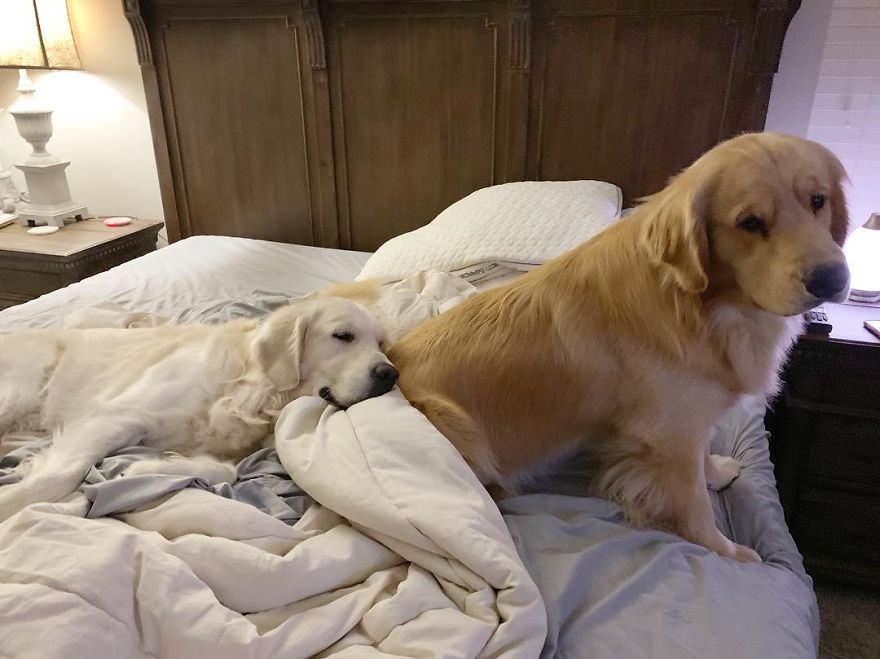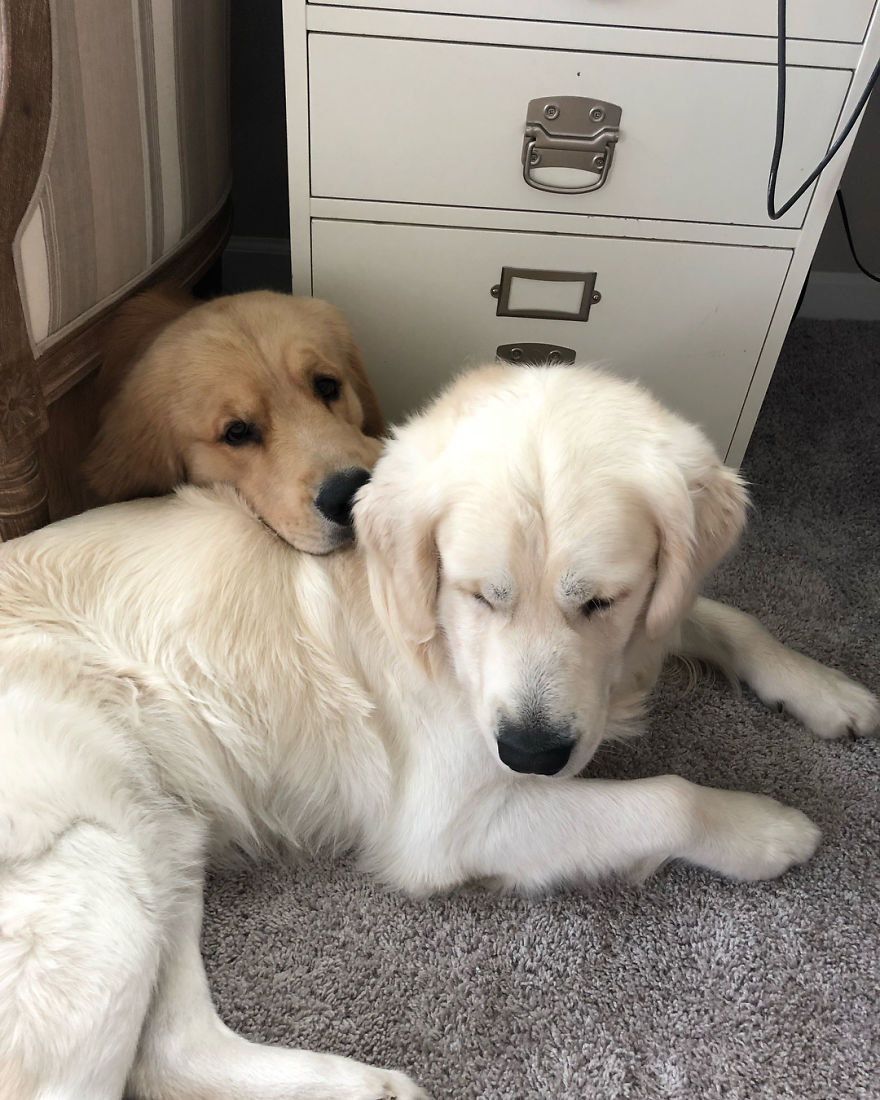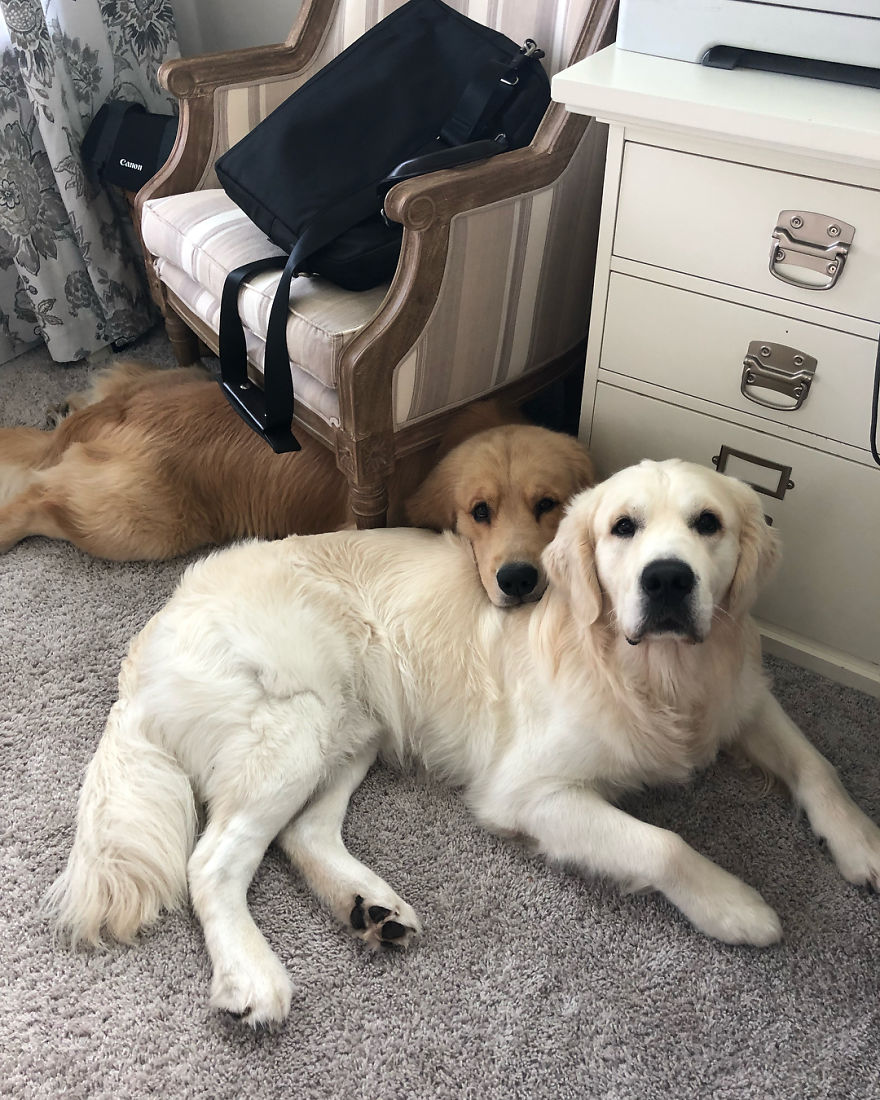 Humie sometimes serves as a pillow, too