Do you like exploring abandoned places and finding unexpected treasures? If yes, you will love this Facebook page called 'Abandoned Beauties'. It shares gorgeous images of abandoned places and objects. 
Scroll down to see some of the most breathtaking forgotten places.
Mcdermott's Castle, Abandoned Fairytale Irish Castle In The Middle Of A Lake, County Roscommon, Ireland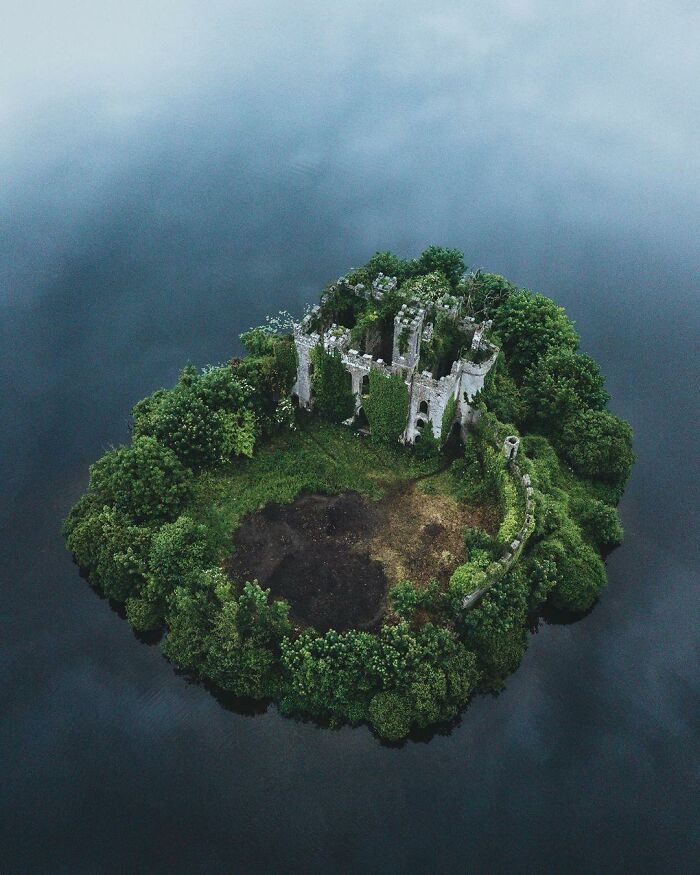 Abandoned Mansion, Belgium

Abandoned Castle In Italy
Abandoned Glasshouse

Abandoned Casino In Romania

Abandoned House In The Swamp
The Stairway Of An Abandoned Button Factory
An Old Castle That's Been Left Behind In England

A Very Little Key Will Open A Very Heavy Door. Charles Dickens

A Perfect Place For Peaceful Thoughts And Meditation

The Ruins Of Bannerman's Castle, An Abandoned Military Surplus Warehouse, Still Stand In The Middle Of The Hudson River
Abandoned Beach House Slowly Being Reclaimed By The Sea, North Carolina
The Garden Of Ninfa Is A Landscape Garden In The Territory Of Cisterna Di Latina, In The Province Of Latina, Central Italy
Ballysaggartmore Towers Are Two Ornate Entrance Lodges (One Also Acts As A Bridge)
Fairy Tale House
Abandoned Chapel In France
Abandoned Hotel In Northern Italy (San Pellegrino)
A Library Inside An Abandoned 19th Century Victorian Mansion. Who Wants To Explore??
Abandoned 19th Century Greenhouse, France
Italy
Abandoned Hotel Del Salto, Colombia. Explore Or Ignore?
Aniva Lighthouse In Sakhalin, North Of Japan
I Don't Understand Why People Abandoned Beautiful Properties Like This
The Magnificence Of An Abandoned Place
Beautiful Abandoned Miners' Cottages In A Disused Slate Quarry In Snowdonia, North Wales
Abandoned Guitar Factory
Abandoned Villa In Italy

Hidden In The Forest
Abandoned Spa Town In The Czech Republic
Skola Tower. Italia
Shengsi Islands
Strasbourg, France
Sintra
Smirnykh, Sakhalinskaya Oblast', Russia