The moment when acclaimed director Christopher Nolan first encountered Irish actor Cillian Murphy was serendipitous. Nolan, known for his keen eye for talent and the ability to mold actors into delivering some of their career-best performances, came across a photograph that had captured Murphy in action in Danny Boyle's riveting post-apocalyptic horror 28 Days Later.
Murphy, relatively unknown at the time but with an undeniable on-screen charisma, was the photograph's focal point, exuding a raw intensity that Nolan found captivating.
Intrigued by the Irish actor's unrefined talent in that singular image, Nolan instantly drew towards Murphy. The young actor's dynamic appearance and piercing gaze radiated an allure that Nolan, always one to embrace and polish raw talent, could not resist.
This chance encounter set the stage for what would blossom into a collaborative partnership defined by mutual respect and a shared passion for cinematic storytelling. It marked the beginning of a journey that has seen them together in half a dozen films, each an exploration of human complexity.
Their shared cinematic narrative has now reached a point where Murphy is set to lead the cast of Nolan's upcoming film Oppenheimer, where he portrays the infamous father of the atomic bomb.
This professional relationship, initiated by that one image from 28 Days Later, has thus endured and evolved over nearly two decades. It's a testament to Nolan's foresight in recognizing a budding talent in Murphy and his knack for harnessing that potential.
The culmination of this partnership in Oppenheimer is awaited with bated breath as audiences worldwide anticipate another gripping narrative delivered through a riveting performance from Murphy.
The Bat That Got Away
In the early days of the new millennium, the entertainment world was abuzz with one question:
Who would don the cape and cowl in Christopher Nolan's upcoming revamp of the Batman franchise?
The coveted role of Bruce Wayne/Batman in Nolan's 2005 film Batman Begins generated considerable interest among the young acting talents of the time. One such actor, a relatively fresh face hailing from Ireland, was Cillian Murphy.
Amidst a sea of auditioning hopefuls, Murphy's intriguing persona stood out to Nolan. He may not have landed the superhero's part, a role that ultimately found a perfect fit in Christian Bale, but this encounter left a lasting impression on Nolan that was impossible to ignore. Nolan, known for his discerning taste and attention to detail, was captivated by something unique in Murphy.
The first meeting with Cillian, as Nolan recollected, was pivotal,
"I'd just been very struck by his appearance and his amazing eyes and that gaze."
Murphy's magnetic gaze, piercing eyes, and intriguing aura resonated with Nolan. Although the young actor did not align with Nolan's initial concept of The Dark Knight, the director couldn't shake off the idea that Murphy was a raw gem waiting to be shaped into a diamond.
It wasn't so much a misfit but an opportunity for Nolan. Seeing beyond the obvious, he recognized an unexpected spark in Murphy, an untapped potential that could be molded into something extraordinary. With his uncanny knack for capturing character nuances, Nolan envisioned creating something remarkable with Murphy.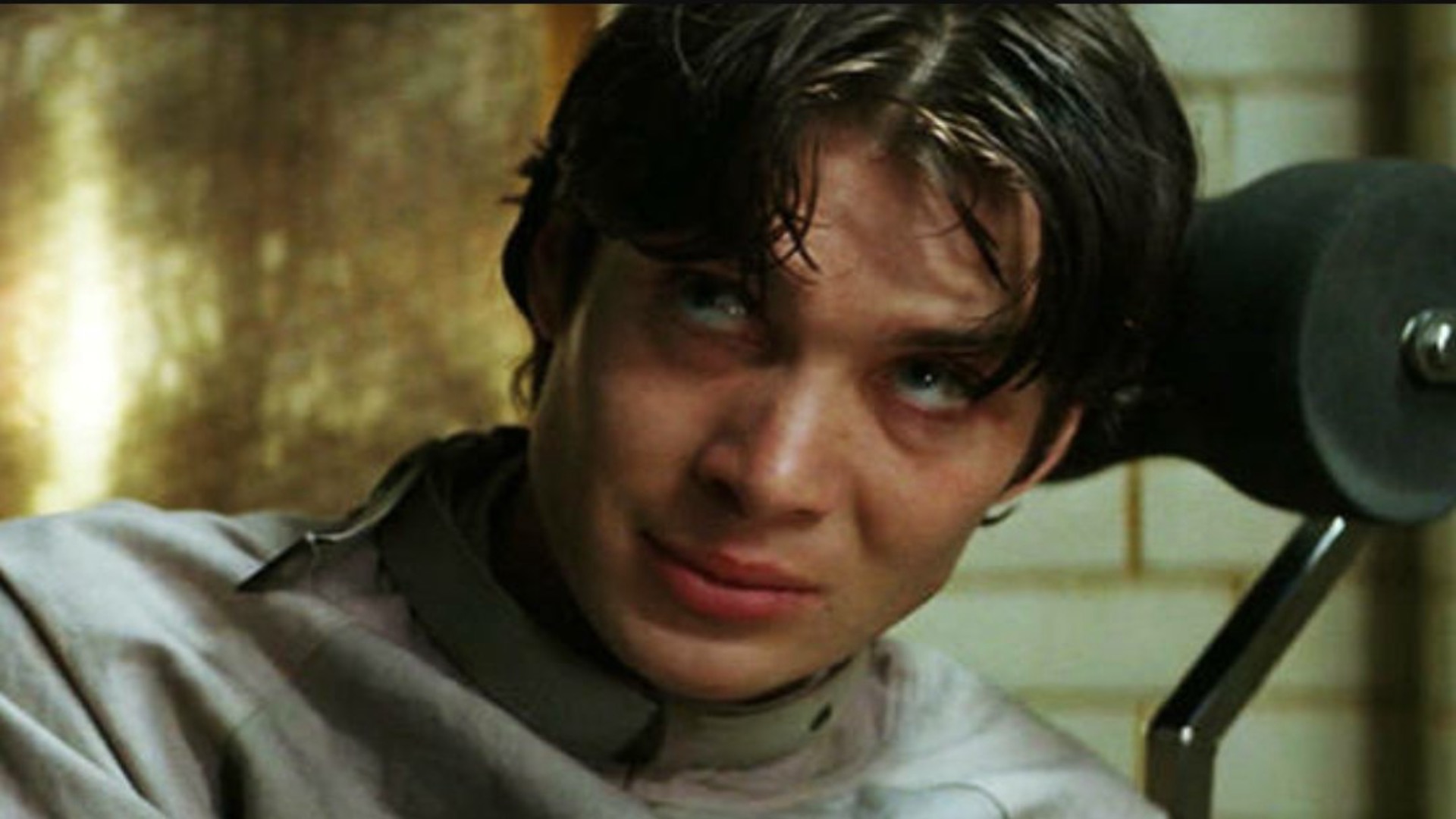 This led to a surprising casting choice defining the beginning of their collaborative journey. Murphy found himself stepping into the shoes of Dr. Jonathan Crane, aka Scarecrow, in Batman Begins. The villainous Scarecrow was a far cry from the heroic Batman, but it presented an opportunity for Murphy to showcase his range as an actor.
Little did they know that this was merely the starting point of a professional relationship that would yield some of the most gripping performances in contemporary cinema.
A Journey Strewn with Success
As we step into the time machine and fast forward almost two decades, the film industry has witnessed a series of compelling performances from Murphy, each under the deft direction of Nolan. This actor-director duo has crafted a unique cinematic journey, with Murphy gracing the screen in six of Nolan's meticulously crafted films.
Each role and character presented a new canvas for Murphy to paint his artistic abilities on, consistently proving his mettle as a versatile performer.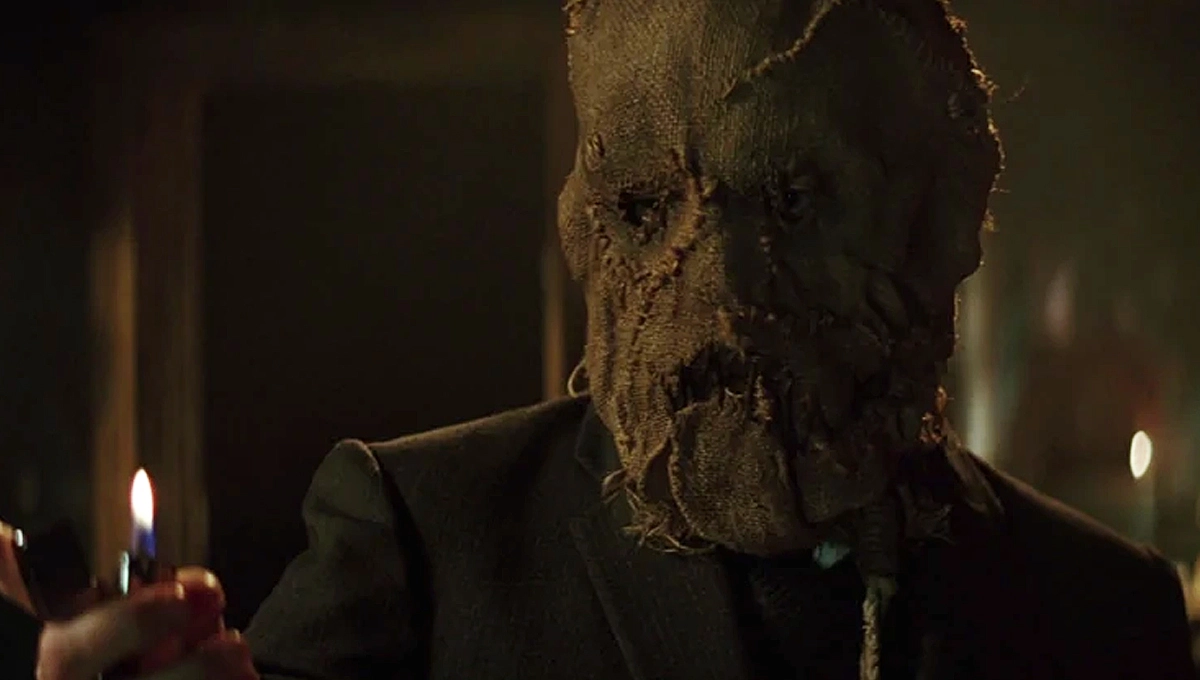 From donning the eerie mask of Dr. Jonathan Crane, aka Scarecrow, in all of Nolan's Batman movies to penetrating the depths of corporate espionage as Robert Fischer in the mind-bending Inception, Murphy has infused each character with a distinct persona. His portrayal of an unnamed soldier battling extreme circumstances in the war epic Dunkirk further demonstrated his ability to resonate with audiences even without a name to his character.
Every performance, no matter the scale of the role, echoed the same truth – Cillian Murphy is a powerhouse performer capable of leaving an indelible mark on the viewer's mind.
However, Murphy's cinematic journey with Nolan is about to reach an exciting new milestone. The upcoming film Oppenheimer will see Murphy not merely as a part of Nolan's ensemble but standing at the epicenter, steering the narrative.
He has been tasked with the complex challenge of portraying the enigmatic and controversial physicist J. Robert Oppenheimer. This role demands an exceptional performance and a nuanced understanding of the man widely known as the father of the atom bomb.
In Oppenheimer, Murphy finally steps into the spotlight as the lead in a Nolan picture, a testament to the director's faith in his ability to command the screen. It's a stage set for Murphy to take his collaboration with Nolan to new heights, one where he's no longer a part of the grand narrative but is the grand narrative itself.
As we anticipate this latest venture, it's clear that Murphy and Nolan's cinematic journey has come a long way, and Oppenheimer is set to be another jewel in their collaborative crown.
Embarking on Oppenheimer
Nolan revealed, "There's this picture of Oppenheimer with this intense blue-eyed stare… and I thought, 'I know who can do that.'"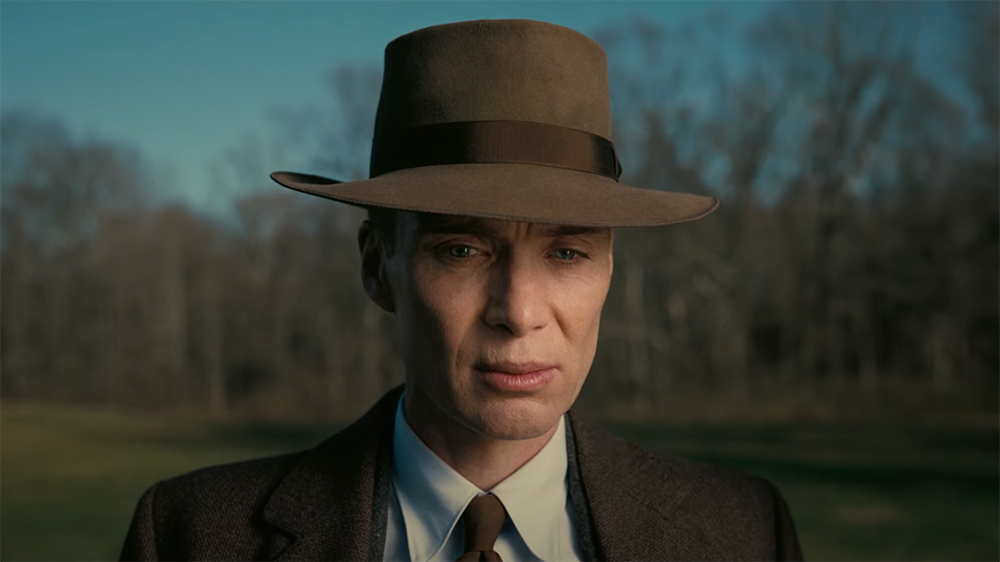 That actor was none other than Cillian Murphy. The Irish actor, famous for his piercing blue eyes, could bring the intensity and depth required for the part to life.
Murphy speaks candidly about their working partnership, expressing appreciation for Nolan's demanding style.
He shared, "I really responded to the way he works… He really pushes you and I really like being pushed to the point where you think you can't go any further."
The actor never angled for a lead role but never hesitated to respond to Nolan's call.
Shouldering the Weight of a Behemoth
Murphy's central role in Oppenheimer has cast him as the movie's linchpin. Matt Damon, who plays Lieutenant General Leslie Groves in the film, acknowledges the enormity of the task undertaken by Nolan and Murphy,
"This is all going to be through Cillian's eyes, and we are putting this entire behemoth on his back."
Damon goes so far as to describe Oppenheimer as being meticulously constructed around Murphy's performance, saying,
"Chris and Cillian built that thing together, stood in the middle of that thing, and built that performance."
Deeper into the Maelstrom
For Murphy, the process was as intense as it was rewarding.
"I said to Chris at the beginning, I said, 'The best performances you've ever gotten from me are the ones where you push me and just push me as far as you can on this one,' And he did. And I love that," he reveals.
The two's shared history, ease of communication, and mutual reliance have created a unique synergy.
Nolan appreciates Murphy's constant desire to push his limits and challenge himself, stating, "There's no question in my mind of what great things this guy's going to achieve."
With Oppenheimer, Murphy's journey with Nolan enters a new, uncharted territory. And if history indicates, it's a journey well worth anticipating.
Source: IGNIndia