The biggest operator of the container ships, AP Moller Maersk stated that the trade war between the United States and China has already started to take its toll on the trade of the world and if not corrected immediately, it will definitely get worse in the years to come.
According to the statements released by the Danish firm, it has made a profit of $1.14 billion in the third quarter of its current fiscal year. This recording of profits by the firm was higher than the expectations of the analysts.
Despite the happy news, this is a warning that because of the on-going trade war between China and the United States, the trade of the world has started to witness the impact of the tension between the two economies.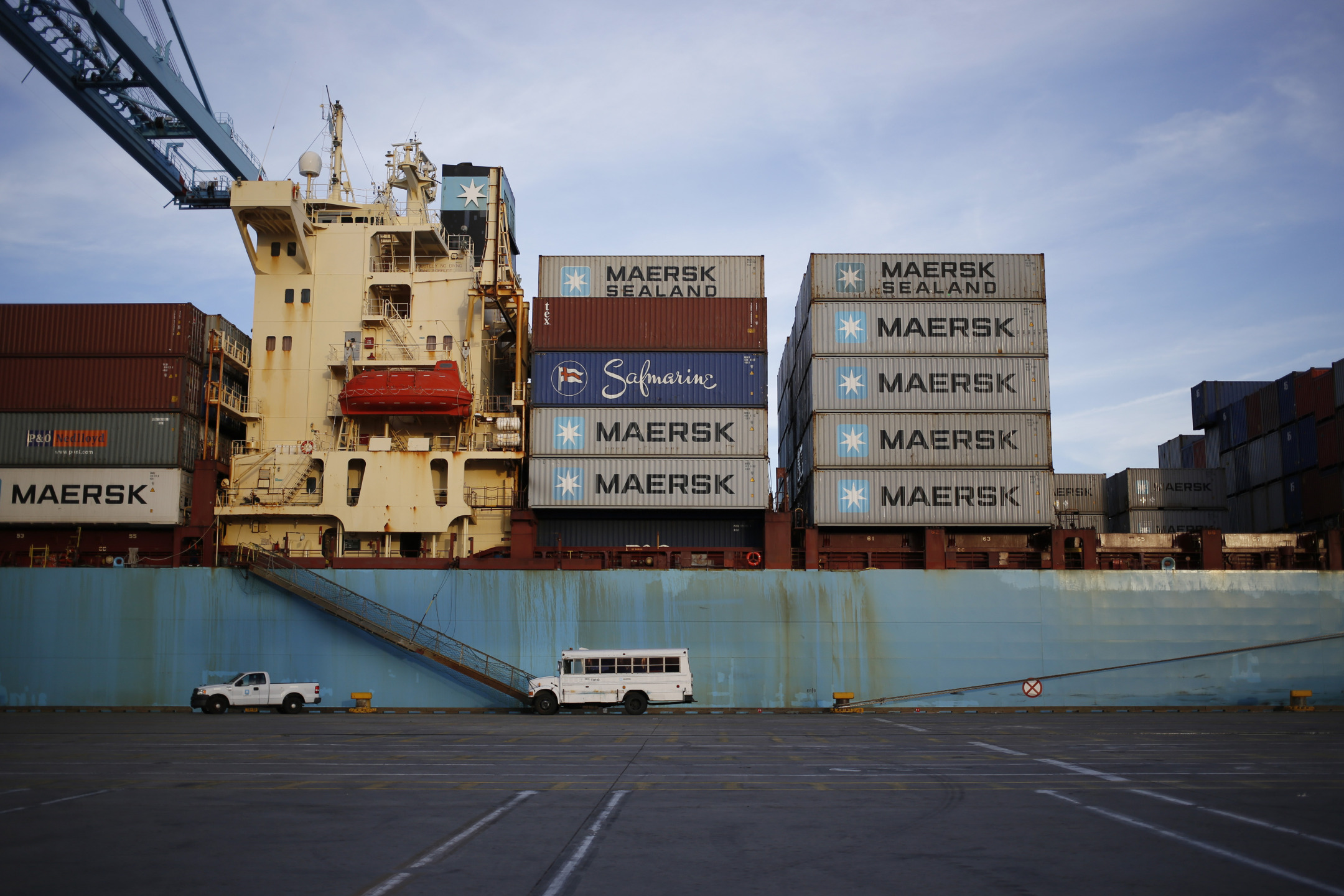 On Wednesday, the same concerns were reflected as the fall in the prices of the stocks by about 0.7 percent.
In the third quarter of the current fiscal year, the container trade of the world continued the pursuit of losing momentum even in the third quarter.
Also for the current year, the lower growth rate has impeded upon the development of the country. The earlier rate of growth for the same period of the previous year was 5.8 percent which has now lowered to 4.2 percent.
The tariffs imposed by the United States might muffle the global container shipping almost by 2 percent in the upcoming two years which will suffocate the growth of the company.
According to the estimates of the company, the tariff imposed by the United States constitute in value about 2.6 percent of the worth of the goods traded.
The restrictions imposed this year might decrease the trade of the global container by 0.5 percent to 2.0 percent in the 2 consecutive upcoming years.
Source: BusinessInsider, Bloomberg
I am an amateur content writer, who is currently pursuing a Masters in Finance from ICFAI Business School. In this highly volatile Business Market, I find no better way to keep myself updated than to write about it and reflect my own thoughts as words.