American Dad is a long-running animated series. The Weeknd nowadays seems to be devoted and of "TBS". Surprisingly he not only gives a guest appearance in the newly telecast episode but also he has co-written the show.
The Weeknd is a Canadian singer, lyricist as well as music producer. Ahead of his first appearance on TBS's American Dad episode titled- "A Starboy is Born" – He's been watching the series from childhood.
The weeknd is a three times Grammy Award winner, originally named Abel Makkonen Tesfaye.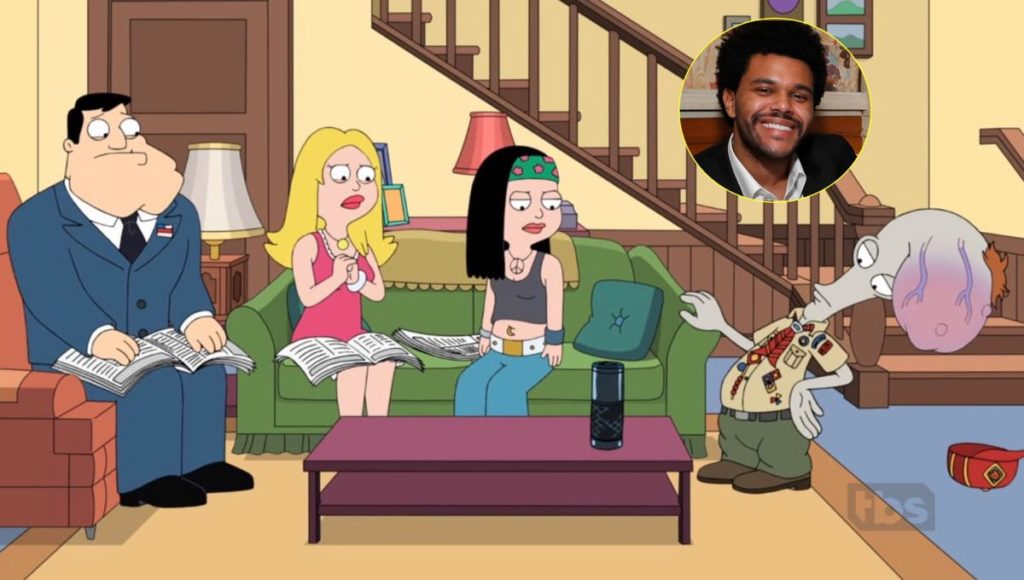 In a 20 minutes long episode- The Weeknd will be premiering a new song – which is written by Asa Taccone. In an interview, he praises Taccone (LA-based pop group Electric Guest) and also told about their collaboration in the near future on a new project.

The Weeknd- Glimpse in the show

As we can see in the images of the show/episode that "Stan abducting The Weeknd to teach Rogers a lesson. Meanwhile, Hayley attempts to sleep with the celebrity singer ". In the interview with Variety- he mentions that there are plenty of surprises are waiting in the box. One of them was the sudden appearance.
He also revealed about the forthcoming voice work on "Robot Chicken"- writer Joel Hurwitz. Excited about the appearance seems to be reflecting by his Instagram updates. Being a long term fan of the show, he has been watching it since high school.
On asking about the favourite episodes – "The One That Got Away," "The 'American Dad", "After School Special" and "Dope and Faith" inclined him towards writing an episode. And he has also revealed his idea for the longest-running TV in history.
However, The Weeknd also reveals to fulfil his desire on his bucket list- The Simpsons. Like American Dad, he desires to work with another long-term animated sitcom.
Earlier this week, he also released a trailer for his upcoming episode in American Dad.