The Walking Dead season 10 will be out soon, but a new spin-off is already in works. Seth Gilliam has hinted that Judith Grimes could have a huge part in the future of the show. The fans are desperate for the tenth installment as the ninth season has already come to a conclusion.
The viewers were happy to hear about the new The Walking Dead spin-off series. The show now has Fear The Walking Dead, trilogy starring Rick Grimes and now this new spin-off. Not many details are revealed about this new spin-off story yet. The only thing that we know until now is that Judith Grimes could play an essential role in the spin-off series.
Judith's character has been vital on The Walking Show till now. It seems that the creators are now interested in taking it further. In a recent interview, Seth said,
I think she's got all the make-up of what it takes to be the headliner of the show, to be the leader in the future.
Denise Huth, the executive producer, said that Little Cailey has phenomenal talent. He said that she has such good energy. She is not a kid actor anymore, she has become a true actor. Her character's story has a lot of potentials for The Walking Dead spin off. It is totally compelling to watch her on the sets.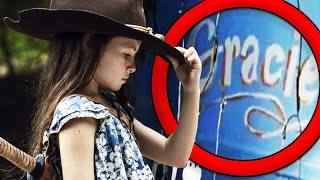 Judith has managed to not only impress the TWD viewers, but the behind the scenes people as well. Everyone would definitely love to see more of her. Further, Denise that the show will encounter a significant change in the upcoming season.