Jack O'Connell who essayed the role of James Cook in Skins is most likely to be the next superhero in the hit flick Batman. The stud will now get to roam Gotham City fight crime in the next Warner Bros production of the Batman sequel.
Matt Reeves according to sources is keen on getting Jack to get into the cape of the Dark Knight for the next flick in the franchise.  As of now, it is only a rumor and there has been no official confirmation from either side. Neither has anyone dismissed the same.
[image lightbox="1″ caption=""]https://www.hiptoro.com/wp-content/uploads/2018/10/news18_1.jpg[/image]
This is England is Jack's entry into the big screen, where he got a meaty role before becoming playing the famous character Cook in Skins. In the event that the rumors turn out to be true, Jack will join the illustrious list of Britishers who have reprised the role of American superheroes on the silver screen. Before Jack, the others who got a shot at playing superheroes included Tom Holland, James McAvoy and Nicholas Hoult.
Matt Reeves rendition of the Batman film franchise is most likely to be an adaptation of any comic story as per his own admission. Other than his statement, not much is known about what the movie will be about.
Reeves had recounted that Year One is one among the many comics that he loved, and that he was definitely not going to do Year One. He maintained that the story has certainly got to be about Batman and that he wanted to portray a story that appealed emotionally, yet without taking away the perception about Batman being one of the best detectives. He wanted to make a movie that revolved around all the aspects that made him and others love Batman as a kid.
[image lightbox="1″ caption=""]https://www.hiptoro.com/wp-content/uploads/2018/10/news18_3.jpg[/image]
This is amidst all the speculation that Ben Affleck, the present caped crusader will not have a role in the movie. This could be partly due to the reports about Ben's health issues, especially since there have been no reports from Warner Bros either confirming or dismissing the same. Ben has been grappling with addiction to alcohol and has been in rehab recently, which incidentally was also the topic of one of his statements.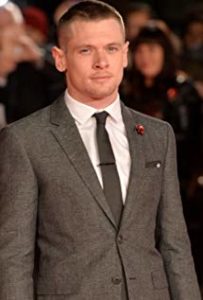 He wrote in his statement that he finished a stint of forty days at a centre for alcohol addiction and that he was treated as an outpatient. He thanked his family and his friends for the support that they had shown him. He went to say that he was very much indebted to his fans for the support that they had shown towards him when he battled with addiction and this gave him the strength to talk about his weakness and his problems with others. There were earlier rumors doing the rounds that Ben was writing the script for the next sequel of Batman and that he would also be starring apart from directing the flick. However, due to the possible poor showing of Live By Night the decision may have been changed.
Source: comicbook.com
I am an amateur content writer, who is currently pursuing a Masters in Finance from ICFAI Business School. In this highly volatile Business Market, I find no better way to keep myself updated than to write about it and reflect my own thoughts as words.