Do you know what feels simply amazing? It is to adopt a pet from a shelter house because by doing so you are saving a life (literally). Not to mention the amount of unconditional love you will get from the abandoned pet that you have just brought home. OMG!
Adopting a pet is not only exciting and fun but it is also a huge responsibility. So if you are adopting one, be ready to get overwhelmed with responsibilities (sometimes, of course).
As we are discussing animal adoption, how can we forget about the silent heroes who are making this possible? Don't get confused, we are simply talking about shelter houses and animal welfare organizations. There is a shelter house in specific i.e. the American Society for the Prevention of Cruelty to Animals that we have reached out to understand how they are functioning chiefly in the time of this pandemic.
If you want to know what ASPCA told us, scroll down to read the full interview.
#1 We Adopted This Cute Boy And For The Past Couple Weeks He Has Been Super Shy. Today For The First Time He Plopped In My Lap And Did This.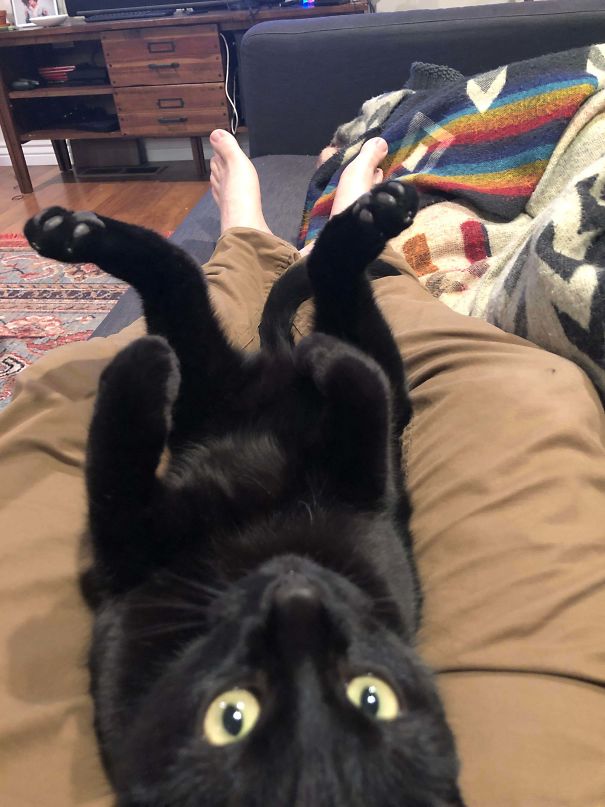 #2 I Adopted This Cat When He Was 18, Thinking We Would Have A Few Months To Give Him A Good Retirement. He's Going Strong At 20.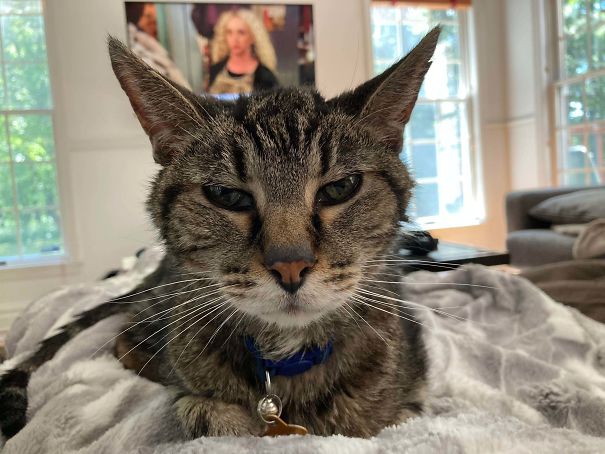 #3 I Adopted The Saddest Looking Cat At The Shelter Three Years Ago.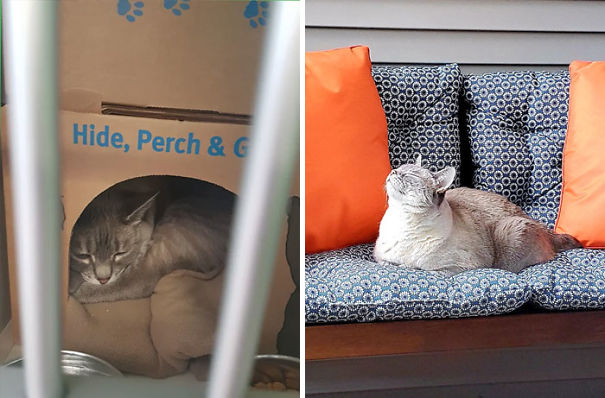 #4 When We Got Them The Shelter Said They *had* To Be Adopted Together. They Demonstrate Why On A Daily Basis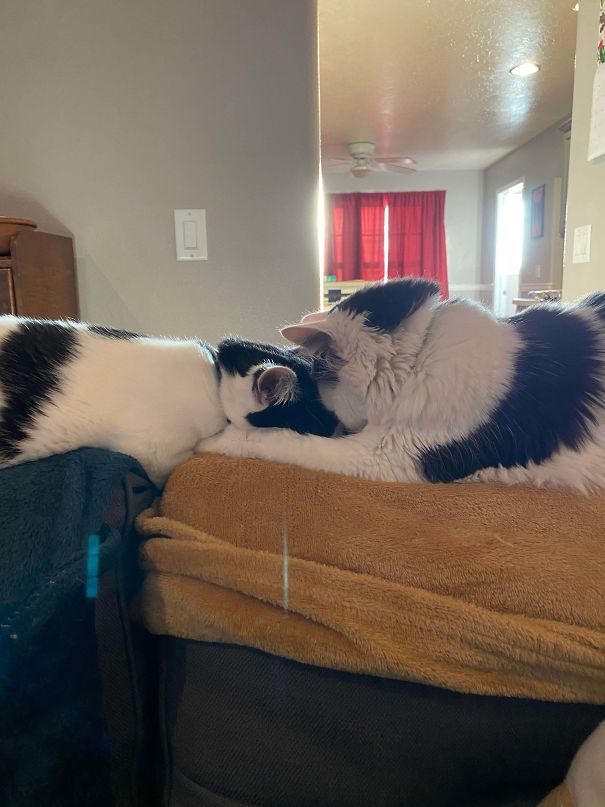 #5 Adopted A One-Eyed Cat Today. Everyone Say Hi To Nick Furry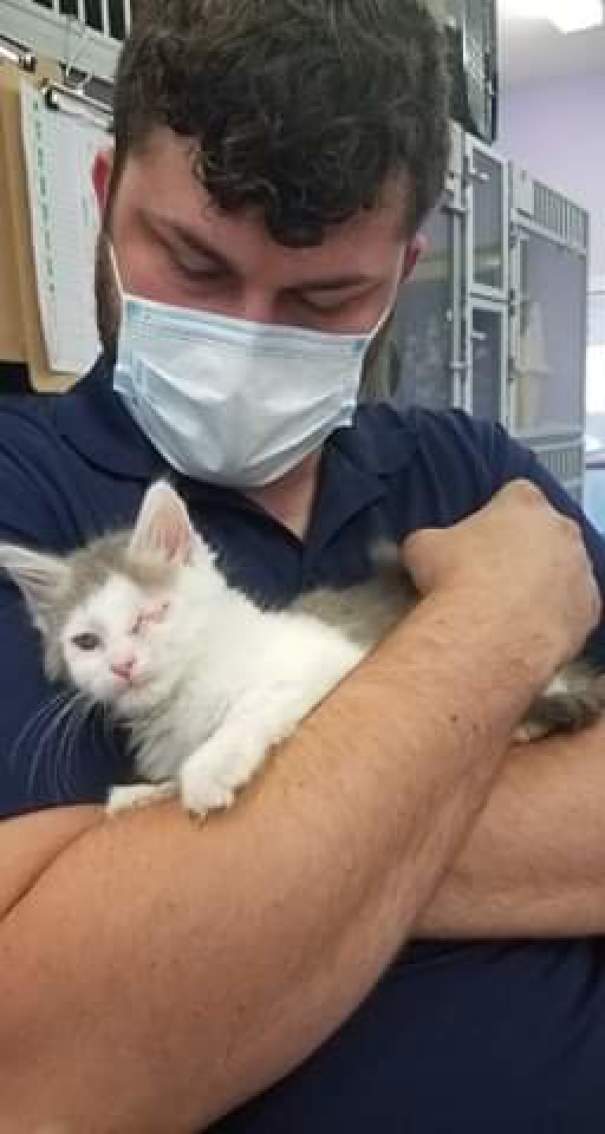 #6 First Time Being Carried After Being Rescued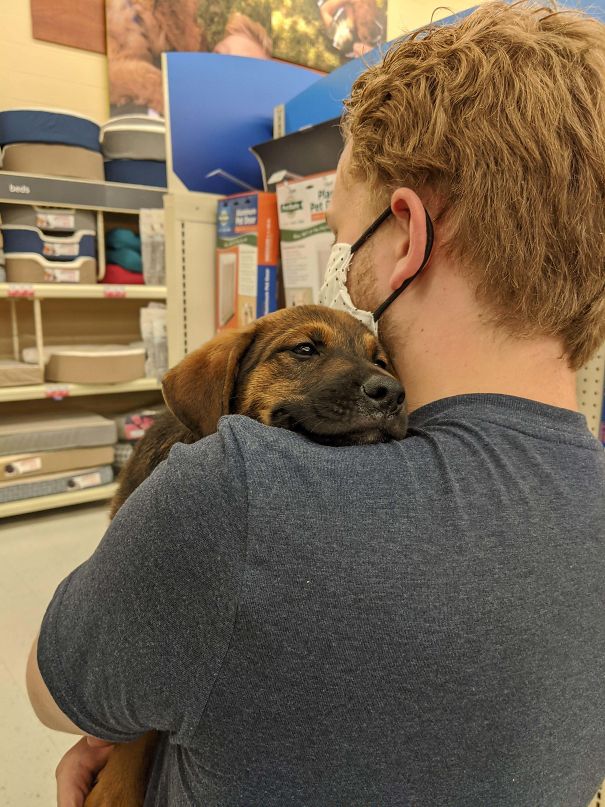 #7 I Adopted Her When I Was 15 And Living In California. We Loved Traveling Together, Even Living In A Campervan. Now I'm 25 And She's 11, And We're Still Adventuring. Now Living In Europe. People Say, "It's Awesome That You Brought Your Dog When You Moved!"…but Not Bringing Her Was Never An Option.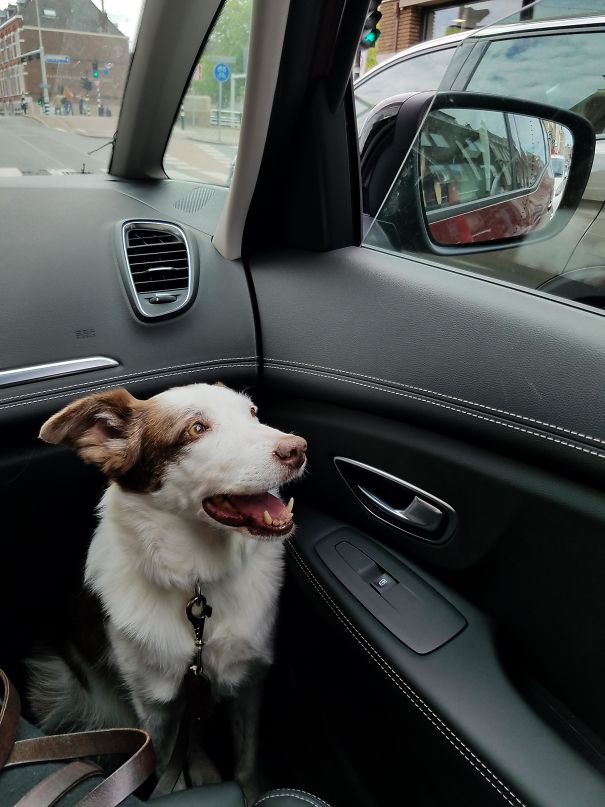 #8 My Dog The Night We Adopted Him.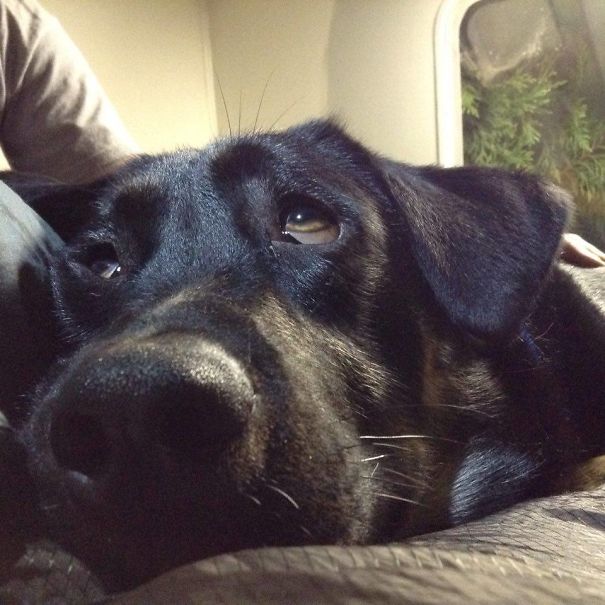 #9 My Cat Was In A Shelter With A 84% Kill Rate, & Was Denied Transport To A No-Kill Rescue Bc He Was "Too Ugly". He Was So Sad And Just Wanted Love. His Story Was Posted To Fb & He Was Saved! I Adopted Him A Month Later (In 2018). He Is So Loving And Such A Sweetheart. Every Life Is Worth Saving!!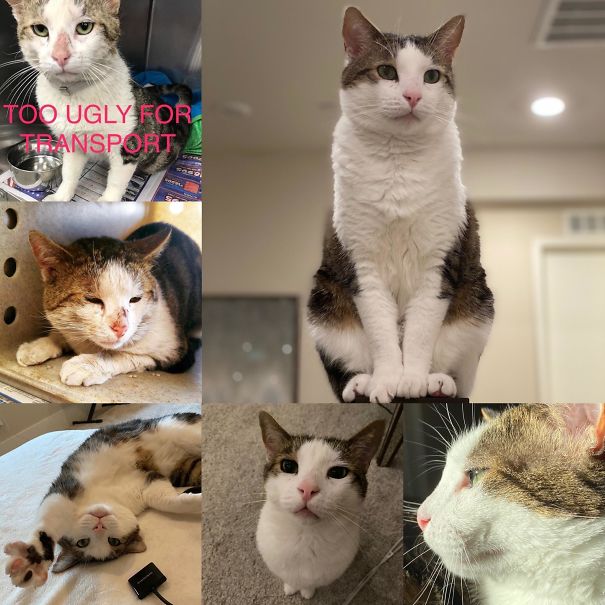 #10 Had To Say Goodbye To Becker. Adopted Him At 18 Because He Needed A Final Home And He Surprised Us By Being The Most Loving Cat That Ever Lived. Never Missed An Opportunity To Get Pets And Would Always Greet You At The Door. I Don't Think He Ever Stopped Purring. #adoptdontshop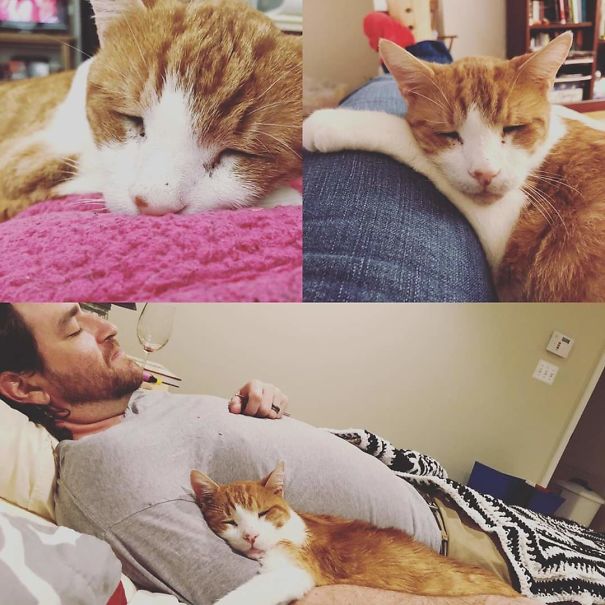 #11 She Was Somehow The Last Of Her Litter To Be Adopted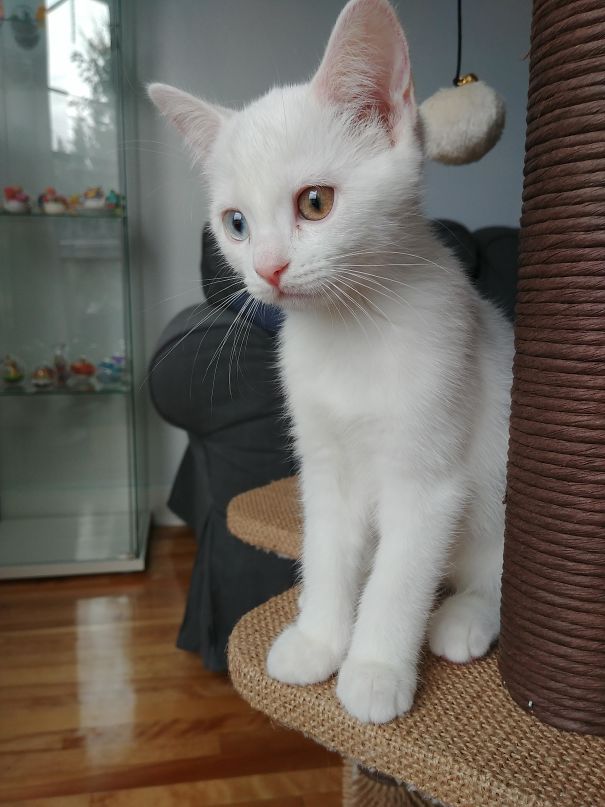 #12 My Rescue Cat Just Had Six Kittens On My Six Month Sober Anniversary. I Am Taking This As A Sign That I Will Be Able To Do This.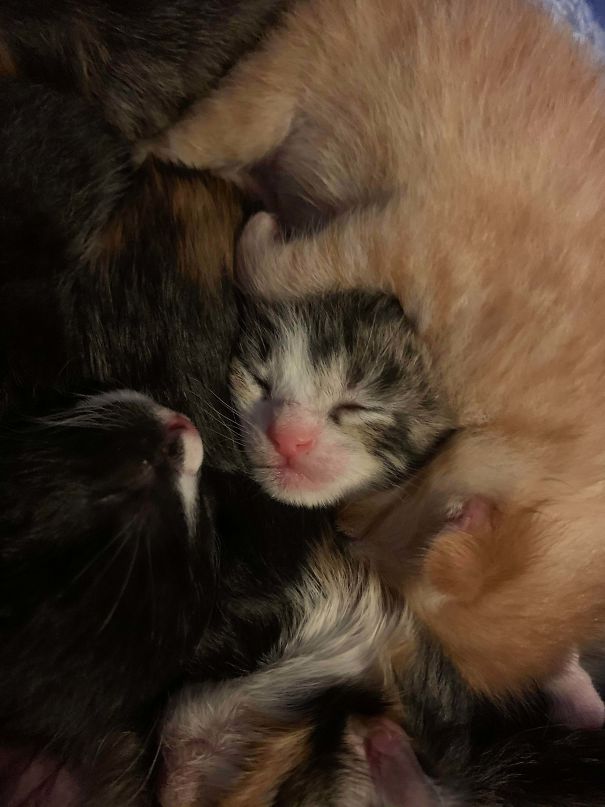 #13 After Rescuing A Puppy From Across The Country, We Found Out That One Of His Brothers Also Got Adopted Near Us. We Set Up A Play Date For The Two, Here's A Picture Of Them Together.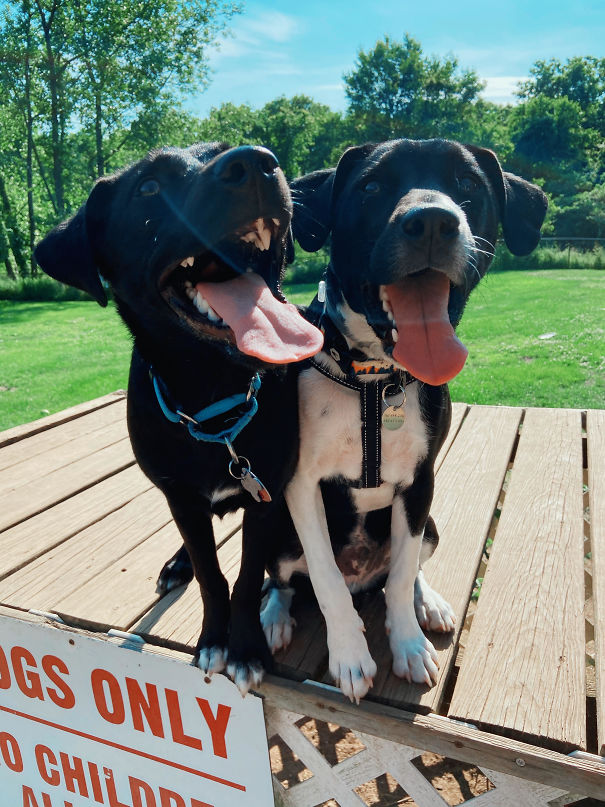 #14 Meet The Newest Member Of The Family, Dutch!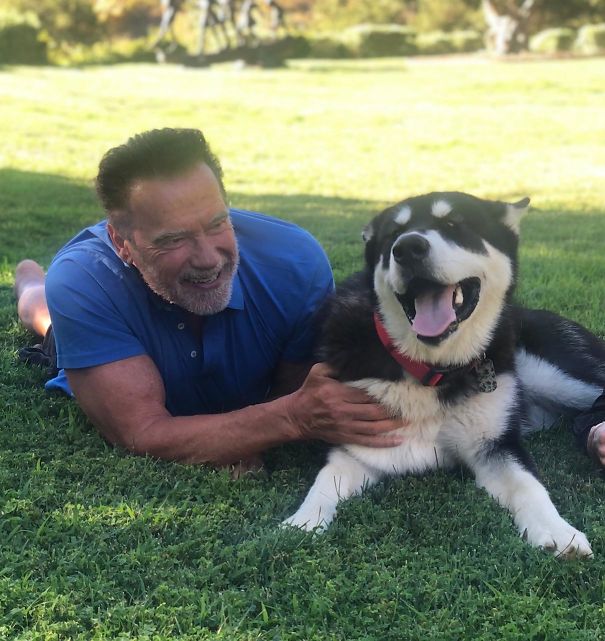 #15 Today I Adopted A Stray Kitten. Meet Astrid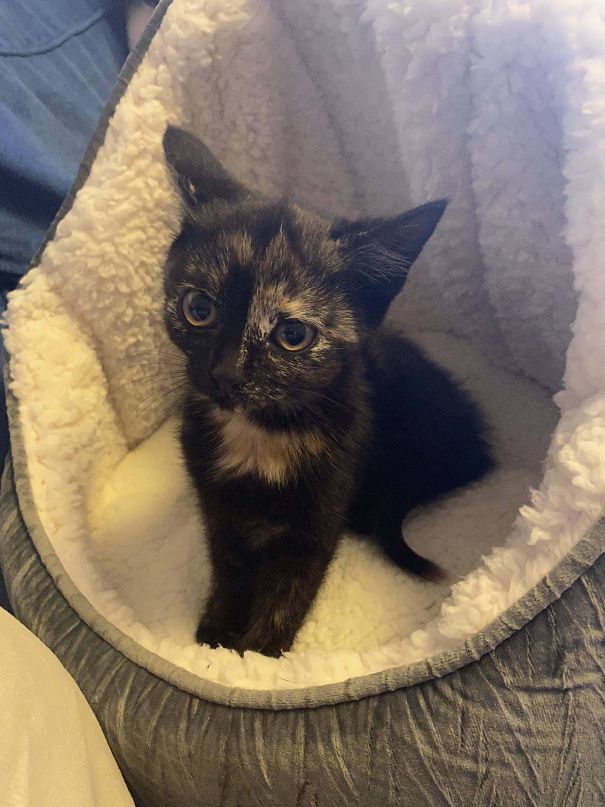 #16 The Local Shelter Only Lets You Adopt Kittens In Pairs. I'm Starting To See Why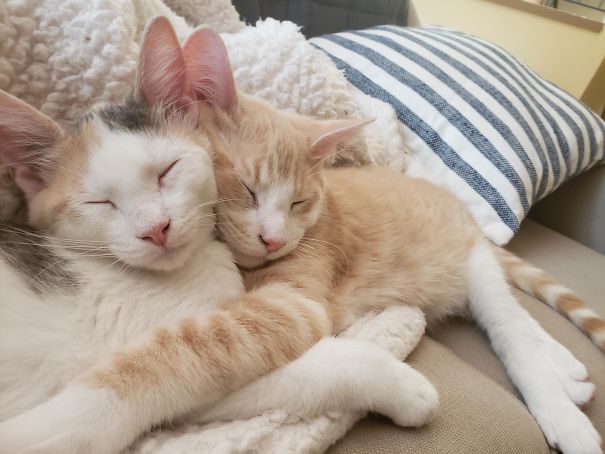 #17 I Always Thought I Adopted A Stray Cat, But From Time To Time She Just Looks Like A Little Bunny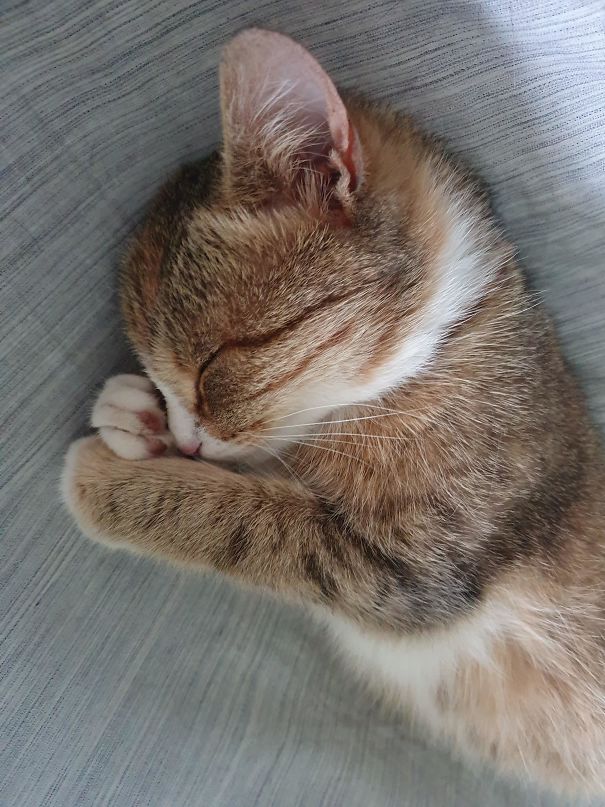 #18 Buddy The Sable Is A Smiley Pet That Was Rescued From A Fur Farm (Sable Is A Close Relative Of Pine Marten)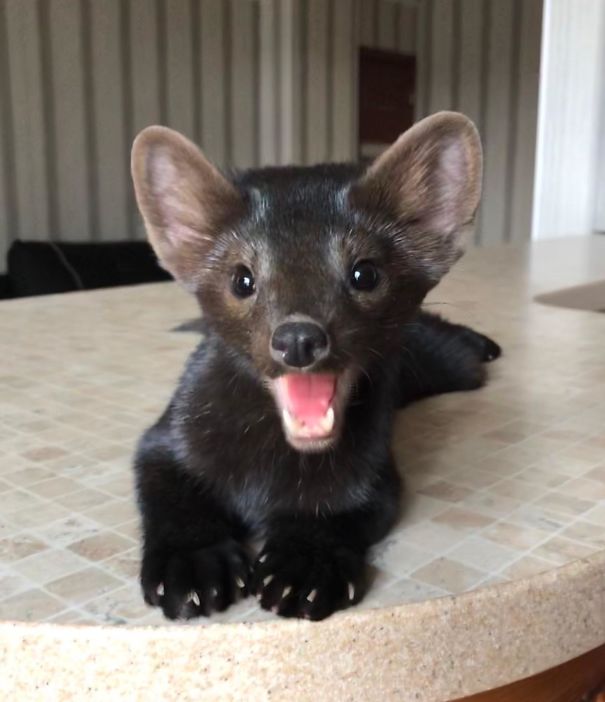 #19 We Adopted A Friend For Our Parrot Today And They Already Love Each Other
#20 Got A New Kitten And My Daughter Thinks Its Her Baby.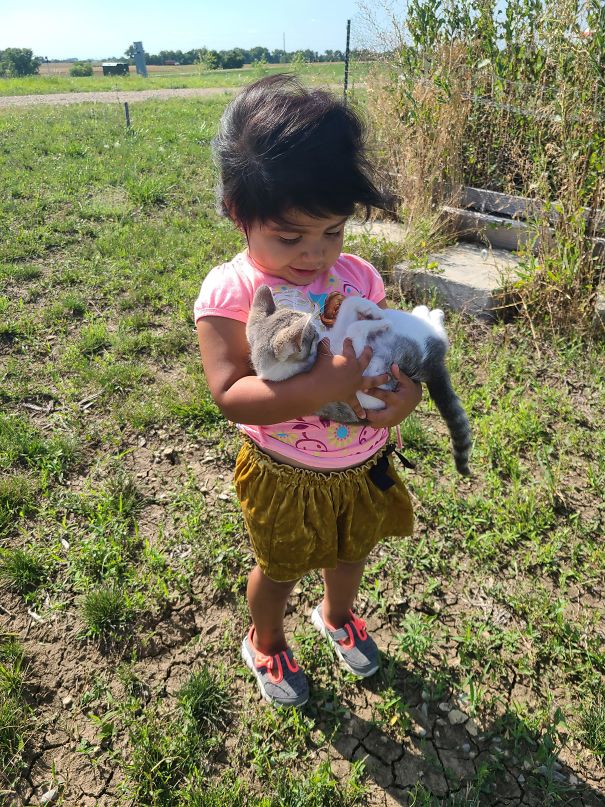 #21 I Just Adopted This 8 Years Old Beauty In Petco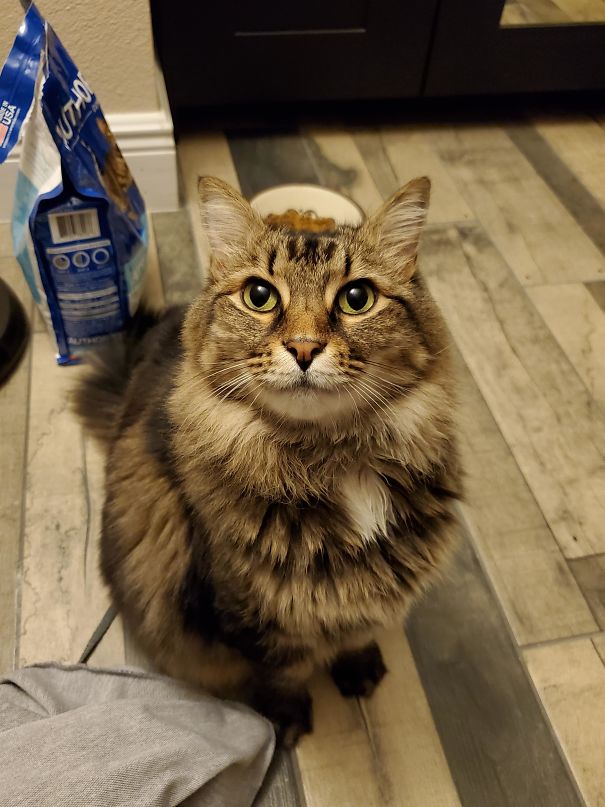 #22 Always Wanted A Cat Growing Up But Wasn't Allowed. Today At 30 I Adopted This 4 Year Old Kitty Named Draco!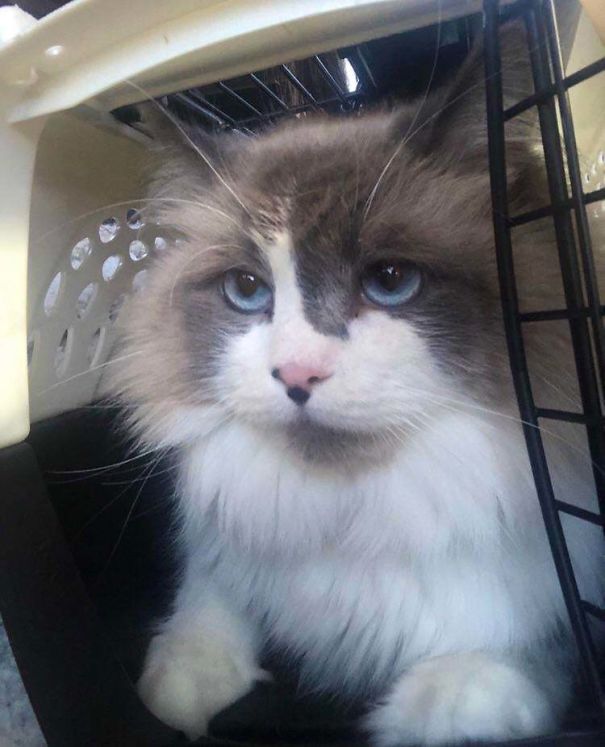 #23 I Can Finally Adopt A Cat, It's One Of The Happiest Days Of My Life. Welcome Home Apolo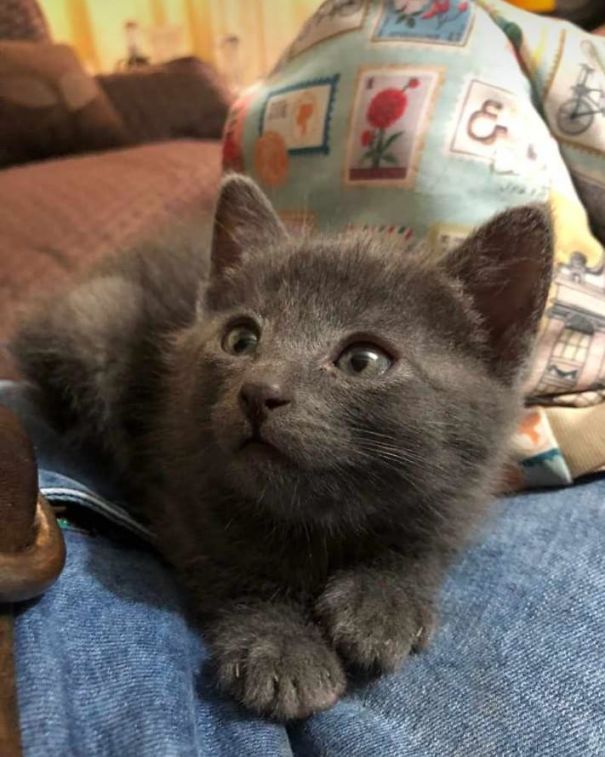 #24 I Named Him Rorschach. My Kids Call Him Rori. He's A Rescue.
#25 Adopted This Lil Guy A Few Weeks Ago, He Was The Last Of His Litter Adopted Because He Was So Shy. Now He Won't Leave Me Alone!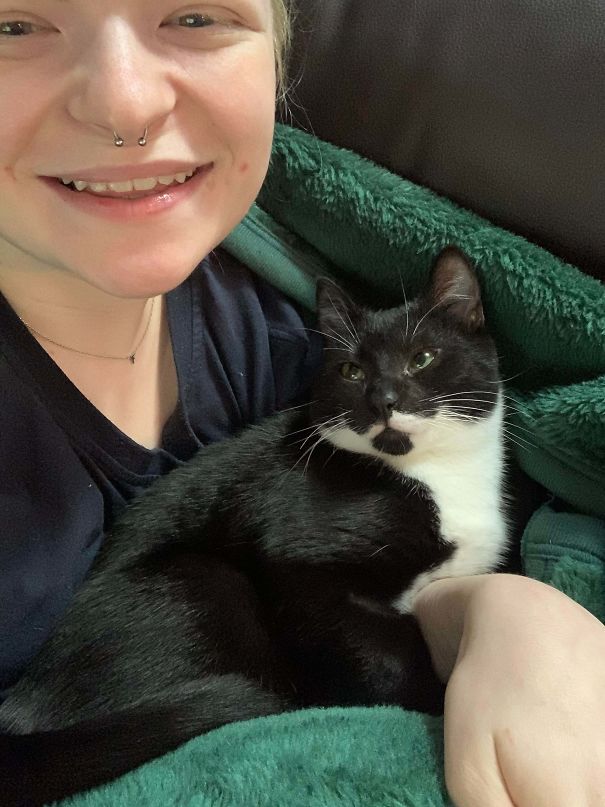 #26 Last Week I Decided To Adopt A Kitten… There I Learned The Kitten I Was Adopting Had Been Found In The Woods Curled Up In A Log With Her Sister And They Had Been Inseparable Ever Since… Needless To Say I Ended Up Adopting 2 Kittens… Meet Ash And Ember…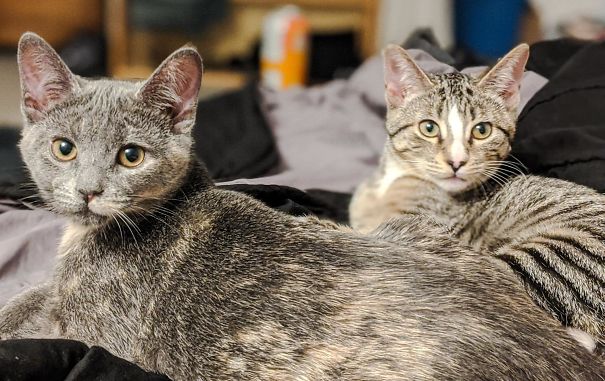 #27 I Was Told You All May Be Interested In Meeting My Little Prince Oakie. He's A Super Senior! 20 And Going Strong 🙂 (Adopted At Age 18 By Me)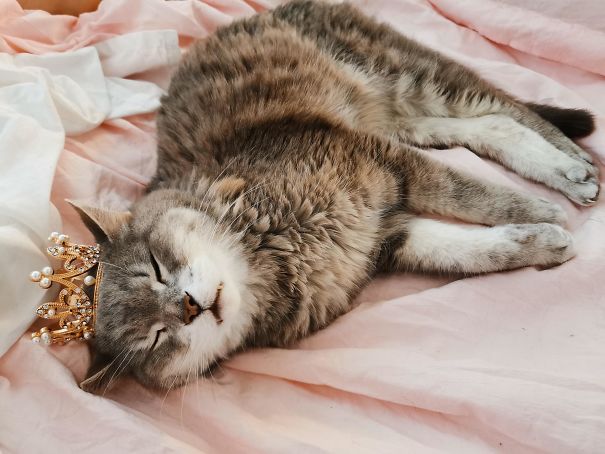 #28 Juno, The Scottish Rescue Dog.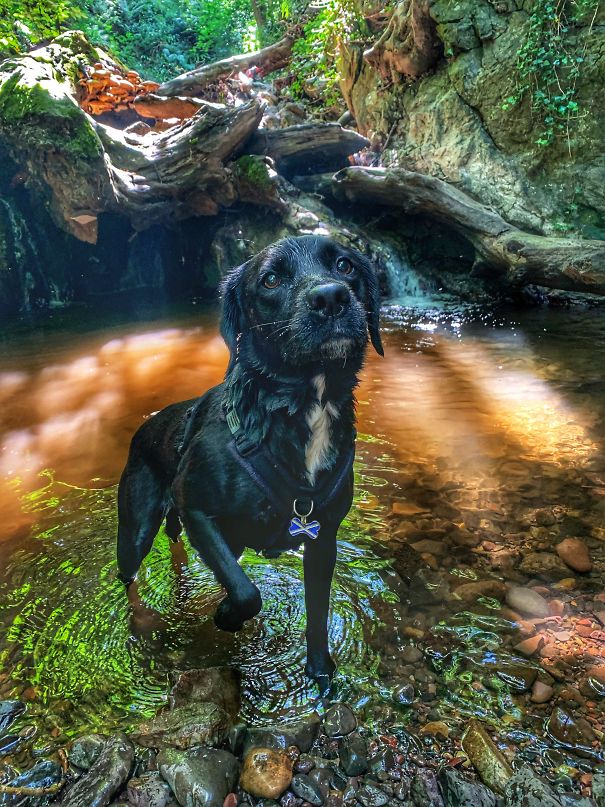 #29 We're Adopting My Friend's Senior Dog Who's Not Allowed On Their Couch. I Think He's Going To Like Laying On Ours.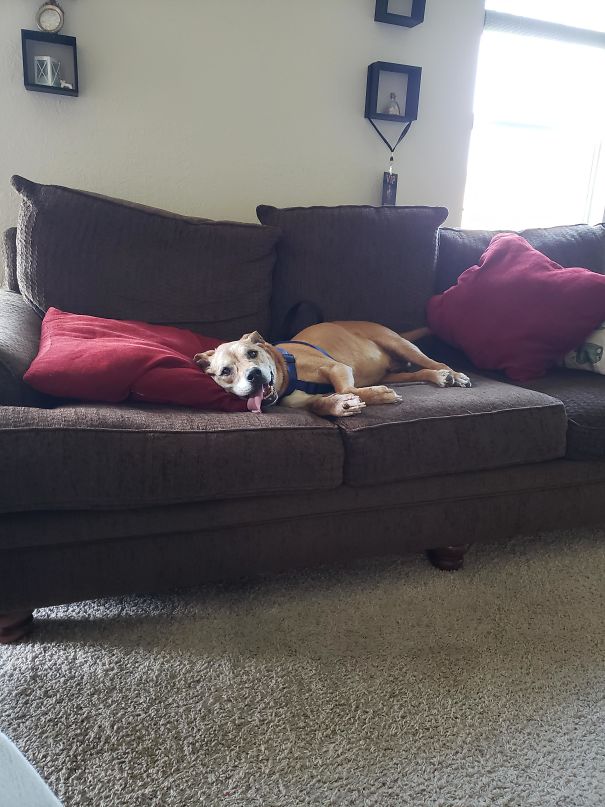 #30 Meet My Absolutely Wonderful Dad With His Two Adopted Children Mephisto And Sophie.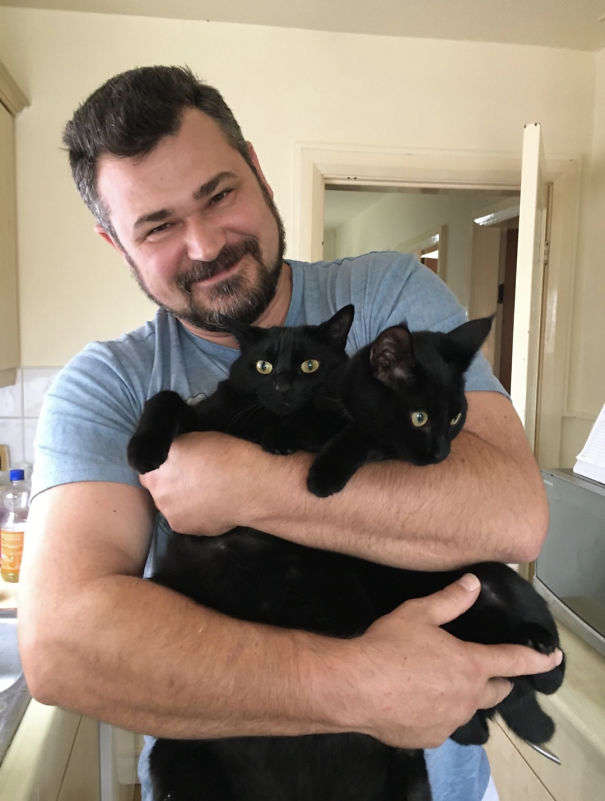 #31 I Was Worried How My Cat Would React If I Adopted Another Kitten. I Think They'll Be Ok.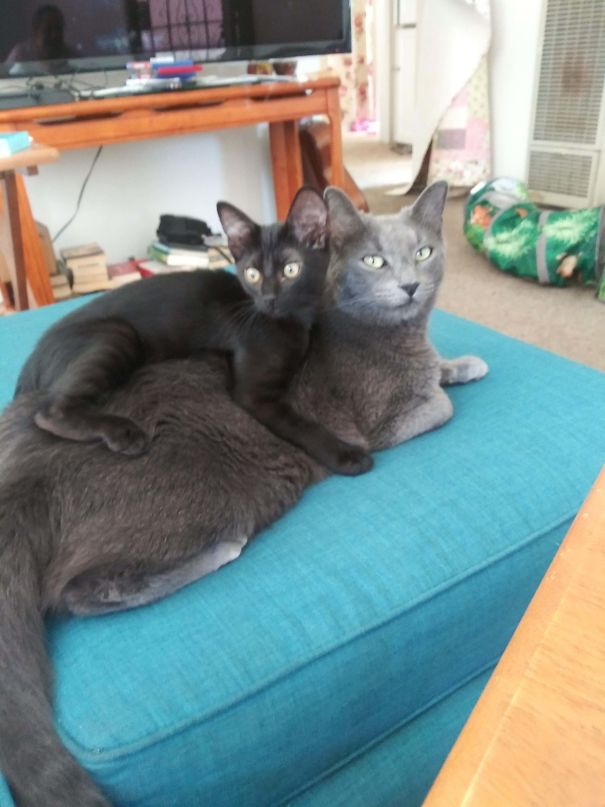 #32 Just Adopted This Chonker. 100% Going On A Diet Today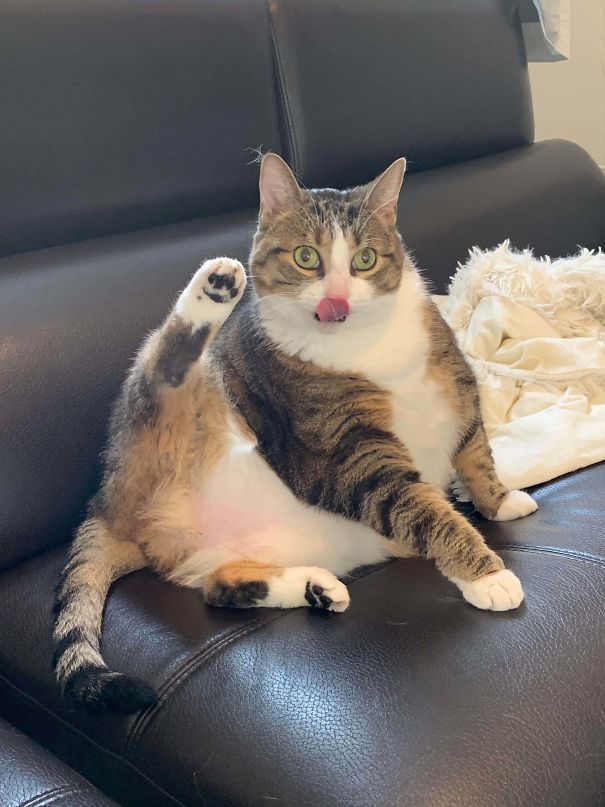 #33 Dad Had Always Said No Pets Until My Sister Adopted One Behind His Back. This Was Their First Encounter.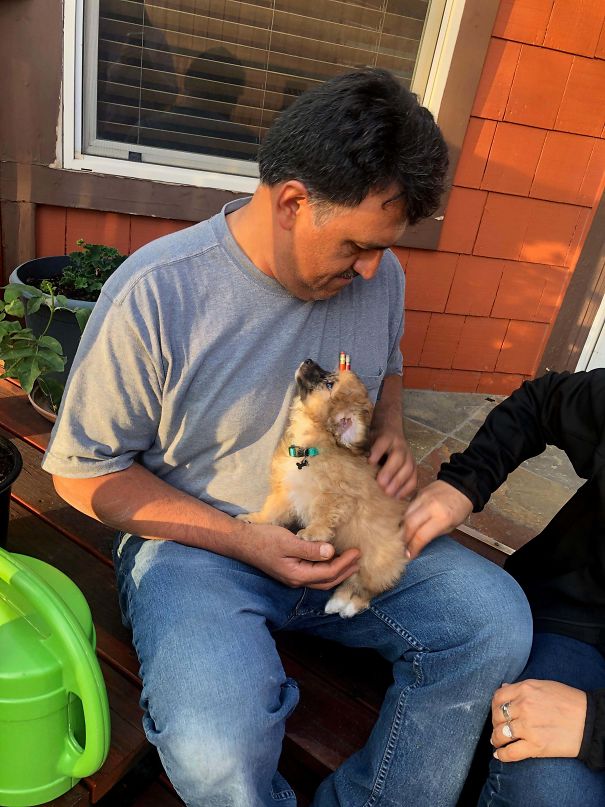 #34 Rescued This Boy After He'd Been Dumped In A Petsmart Parking Lot. He's Been Much Happier Since Coming To His New Home With Me!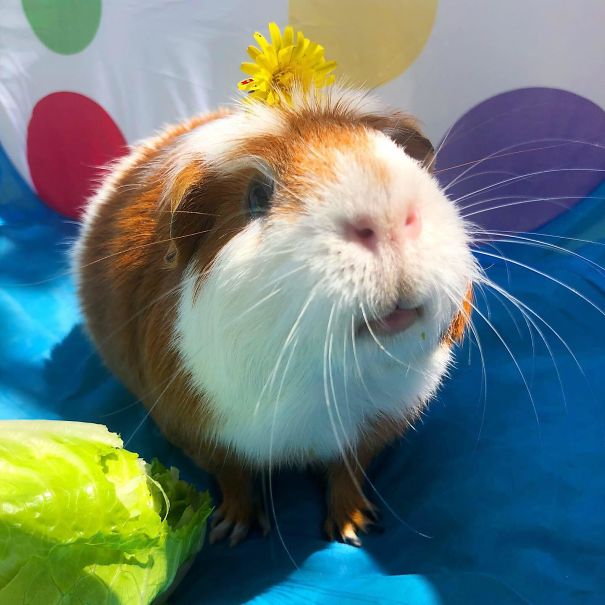 #35 This Is Jethro! We Recently Rescued Him From Alabama, And He Is Very Good At Falling Asleep With His Tongue Hanging Out.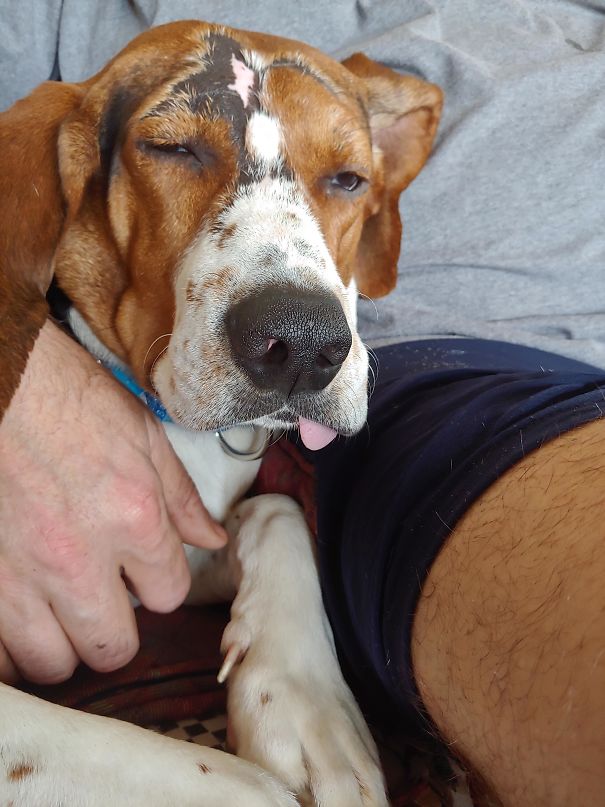 #36 A Friend Of Mine Who Is A Veterinarian Contacted Me Today And Told Me If I Wanted To Adopt This Little Guy. I Said Yes And As Of Today He Is My New Puppy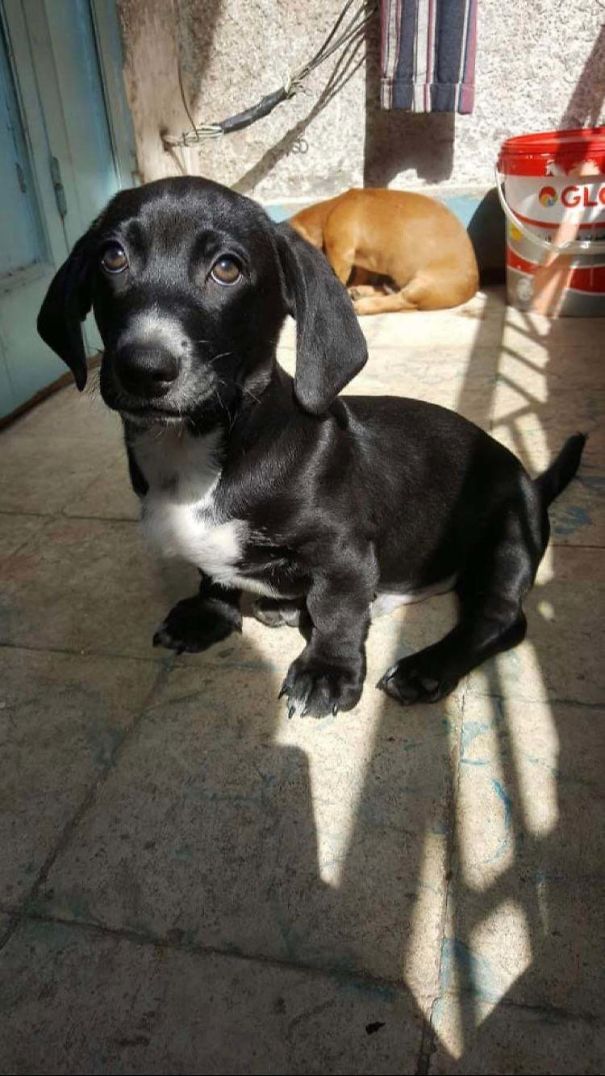 #37 Adopted This Nugget A Day Before She Was Going To Be Put Down For Being "Too Anxious". She Was Just Gassy From Bad Food.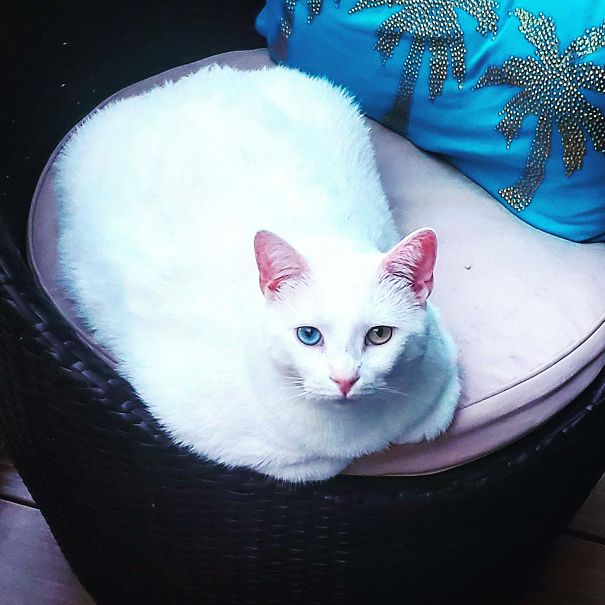 #38 This Is Bear. We Adopted Him On Saturday. This Photo, Taken Yesterday By My 4-Year-Old Nephew, Was The First Time He Was Willing To Look At The Camera.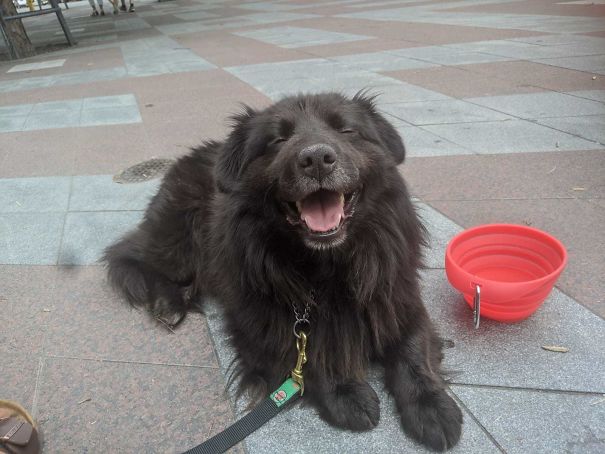 #39 Just Adopted This 10 Year Old Floofy Boi Cooper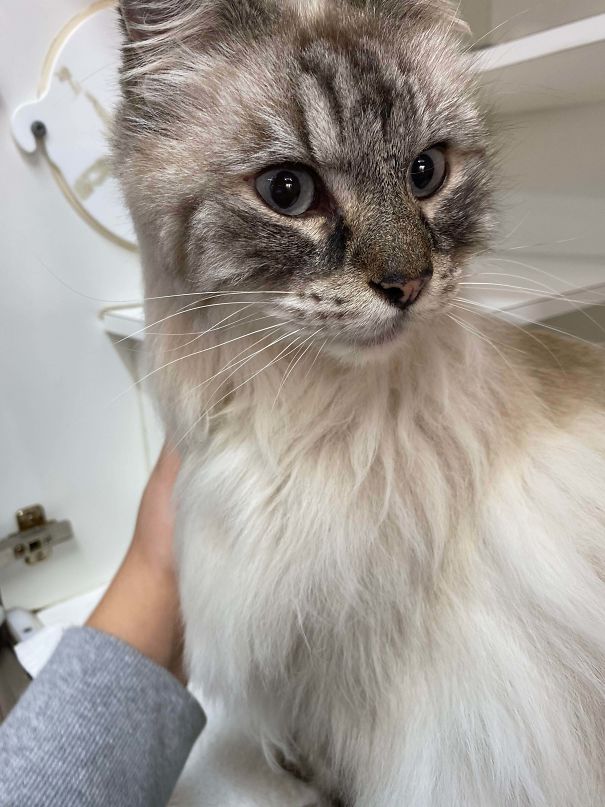 #40 The Day After We Rescued Our Puppy, Zelda. She Thought Her Big Sister, Chloe, Was Her Momma For Several Weeks.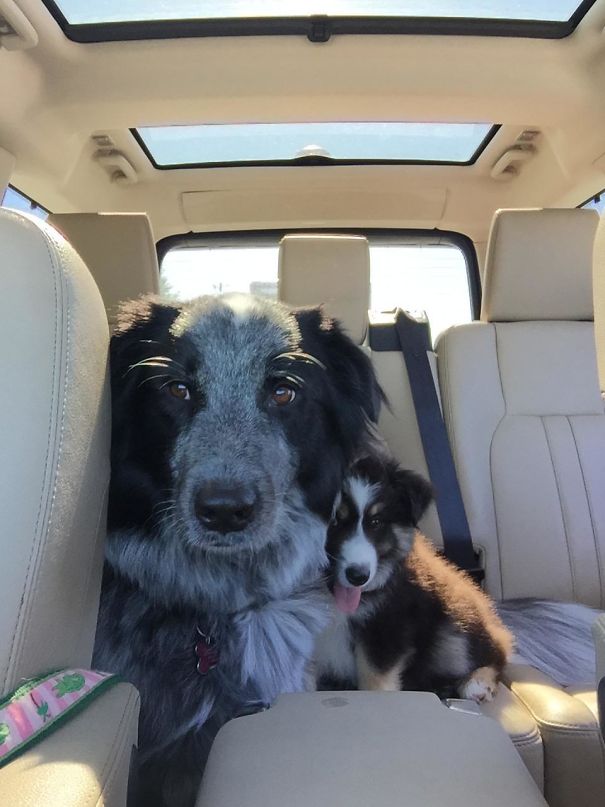 #41 My Parents Adopted Hoagie When She Was 14, And They Got Her A Hat.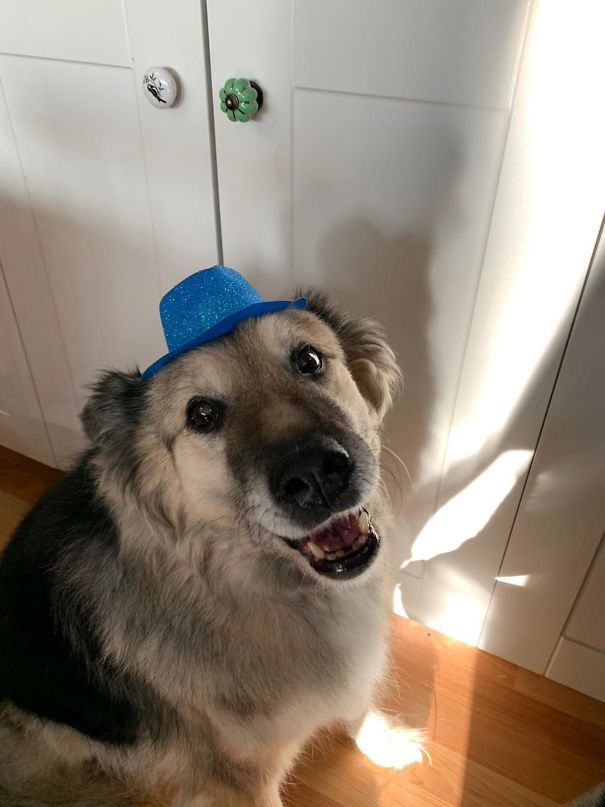 #42 My 7 Week Barn Rescue, Ashby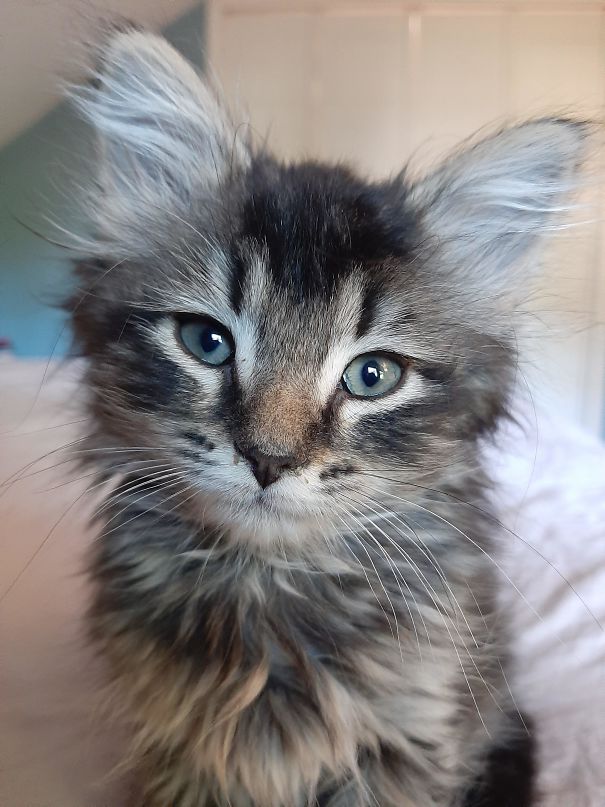 #43 Our New Yet To Be Named Baby. Rescued From A Potato Farm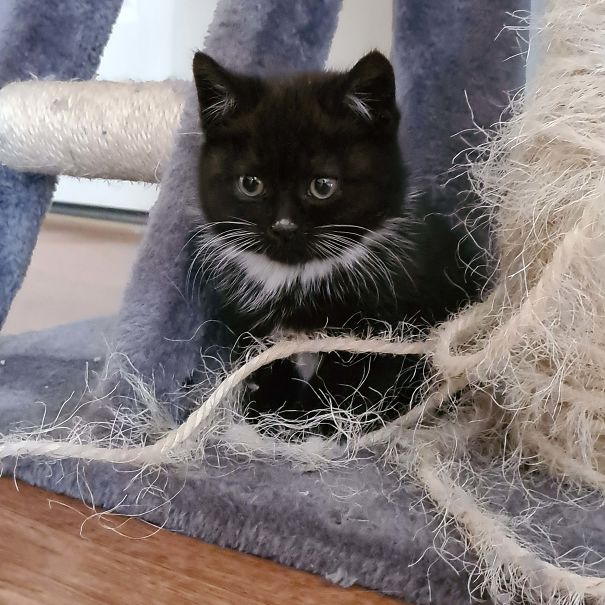 #44 Drove Six Hours To Rescue This Pitsky Pup Today – Totally Worth It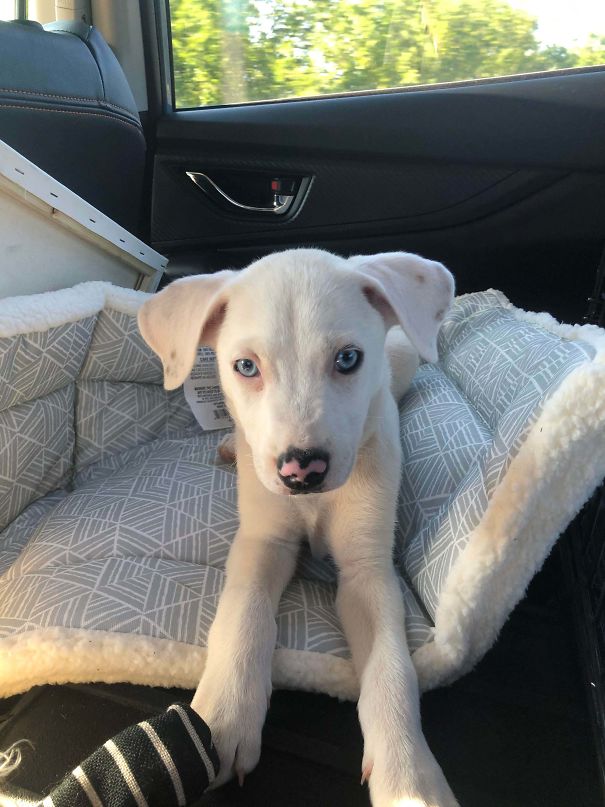 #45 My Grandmother Adopted This 14 Year Old Angel That Howls At The Top Of Her Tiny Lungs And Wears Dresses Made From T-Shirt Sleeves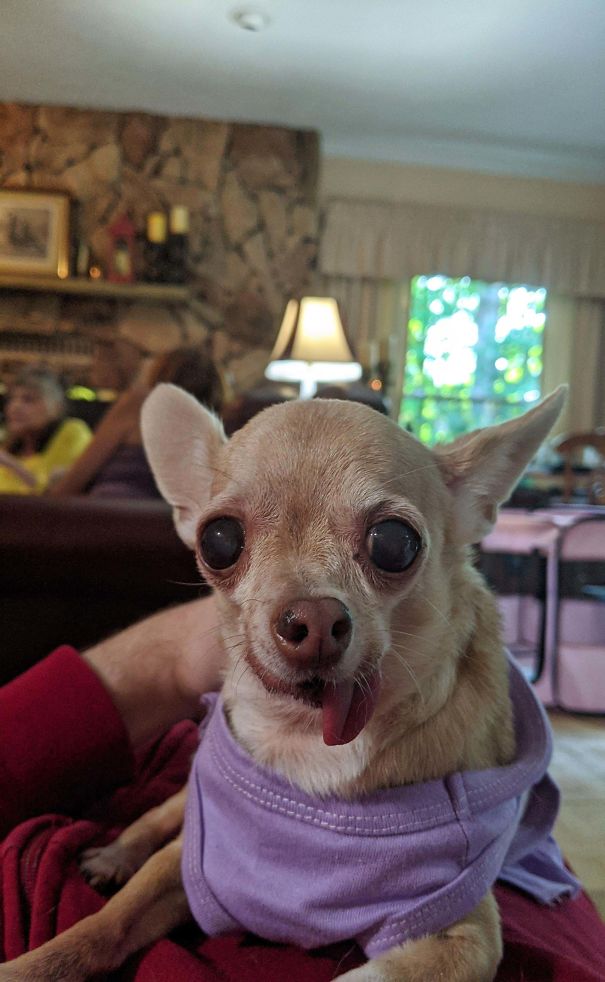 #46 This Isn't A Fancy Video Or Anything Really Cool, Just My Newly Adopted Ex-Racing Greyhound Rescue Max.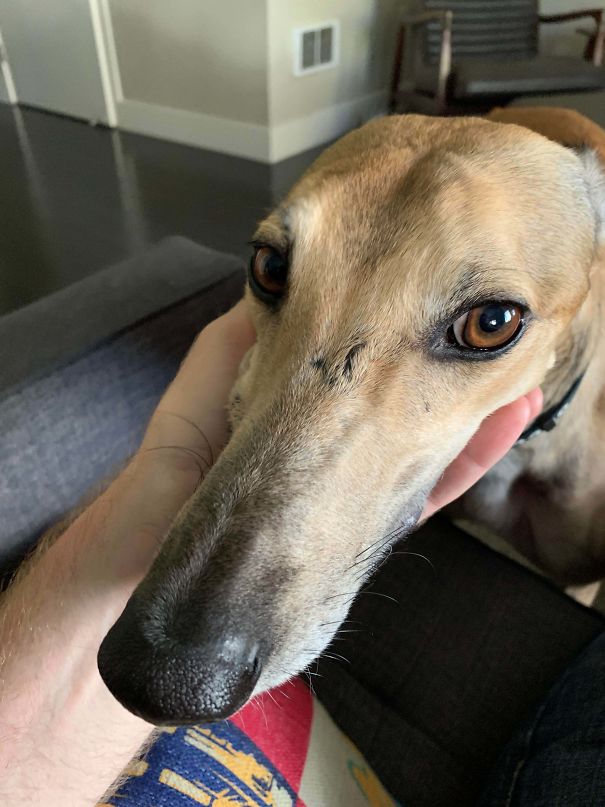 #47 I Adopted My Sweet Girl From A Kill Shelter In Atlanta, Georgia. She's Living Her Best Life In Halifax, Nova Scotia!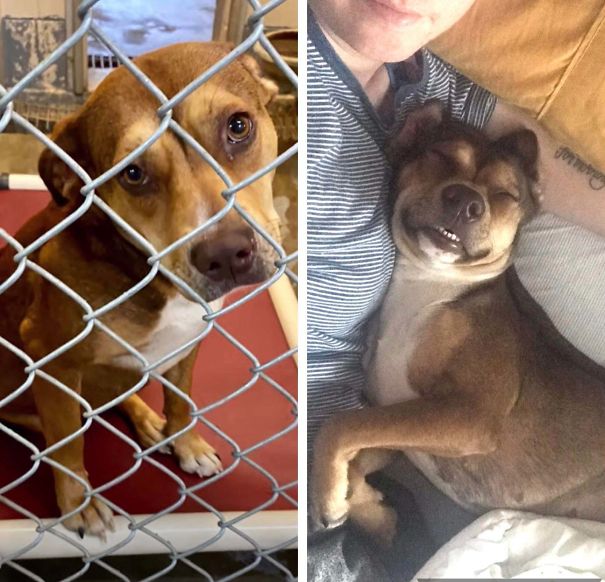 #48 Just Adopted This Gorgeous Lady. She Rode Like This The Whole Way Home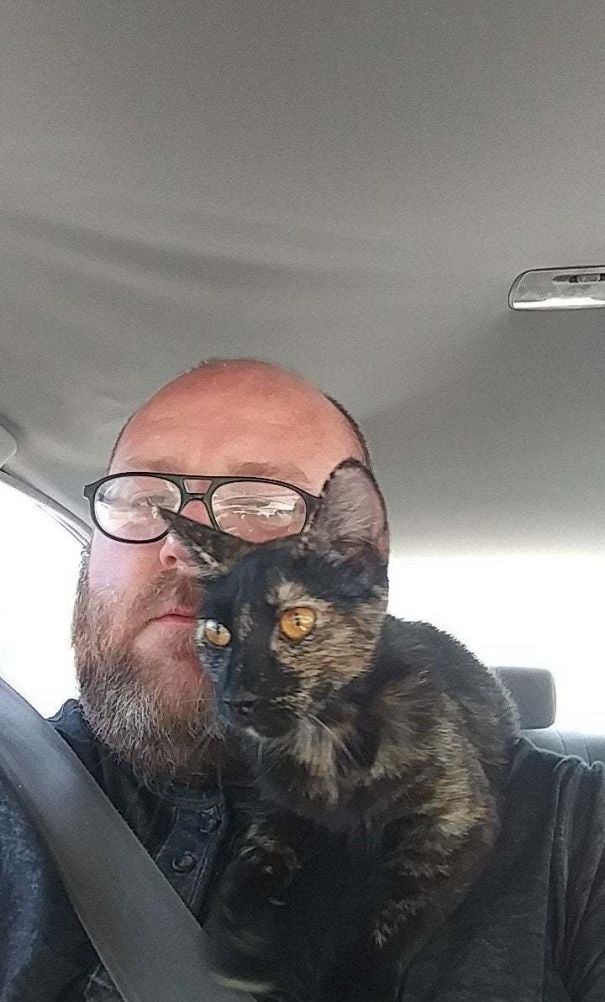 #49 Adopted Her Last Week, She Seemed To Enjoy Her First Trip To The Dog Park
#50 This Is Digit. I Adopted Him This Morning, And He's My New Best Friend