Every Potterhead desires to be able to obtain all of the Harry Potter-themed merchandise available. You've probably already acquired a set of Cards Against Muggles or a "Harry Potter" scented candles collection. But if you want something more office-appropriate, this Hogwarts Castle memo pad is for you.
At first glance, it may appear to be a standard thick pad of colored paper with a penholder. But as you make more notes and tear off more pages, the magic begins to happen. As you use and rip off each sheet, the majestic castle gradually reveals itself along the spine of the pad. So you'll have to use the entire pad to see the iconic wizarding school replica in all its glory. Hopefully, this does not tempt you to rip off all of the sheets at once.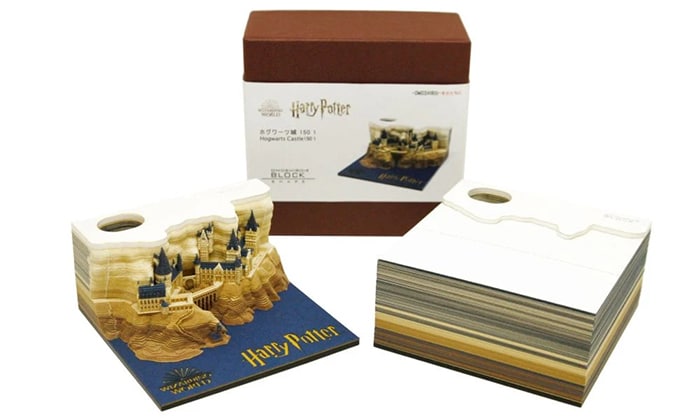 This Harry Potter-themed memo pad appears to be the latest addition to Triad's stunning collection of Omoshiroi Block memo pads. Triad is a Japanese firm that specializes in architectural models and design solutions. Among their more recent endeavors is the production of their world-famous Omoshiroi Block memo pads.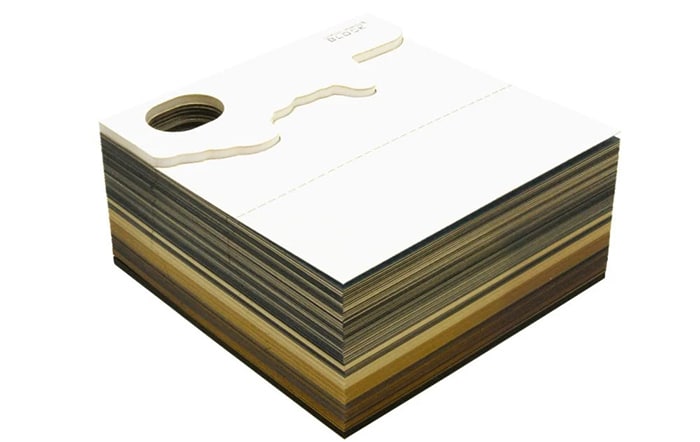 As you tear off the sheets of this Memo Pad, a miniature replica of the iconic Hogwarts Castle emerges.
Omoshiroi can mean "amusing," "entertaining," or "fun," depending on the context. True, discovering an artwork after completing an entire pad is simply amazing. Not to mention the exceptional craftsmanship in each block.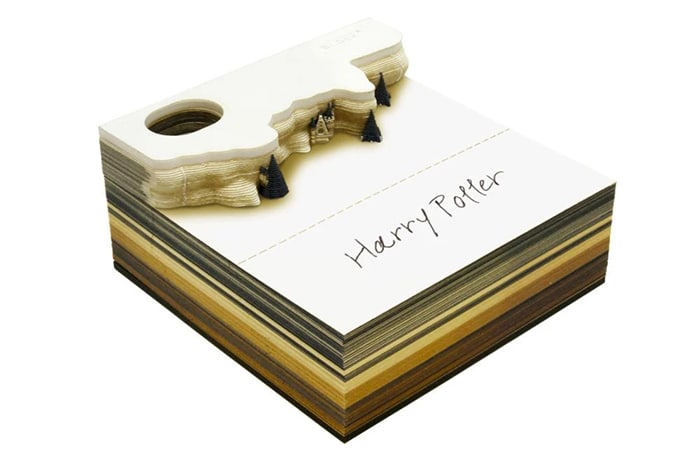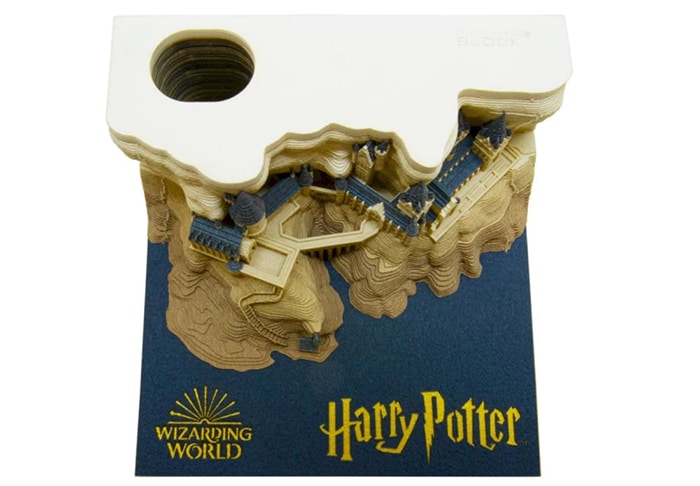 In the case of this Harry Potter-themed notepad, each sheet is laser cut along the castle's edges. As you tear away each sheet, the turrets, and towers gradually reveal themselves. And before you know it, you've got a miniature replica of Hogwarts Castle on your desk. Isn't it amazing?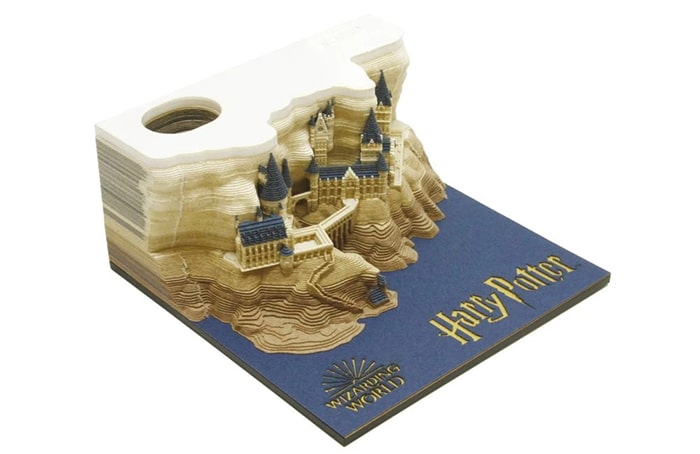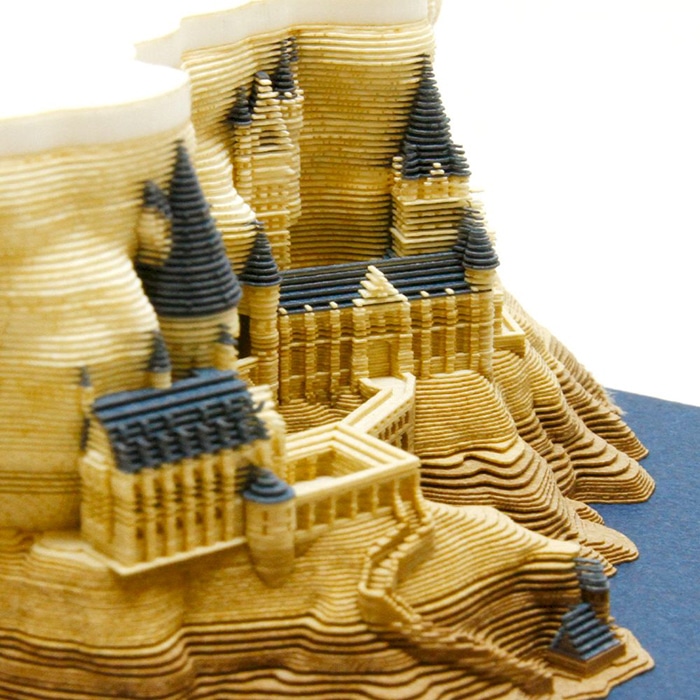 As if that weren't enough, each sheet includes various pop-up elements that HP fans will instantly recognize. Harry's lightning bolt scar and eyeglasses, his broomstick, and the iconic Sorting Hat are among them. Each sheet also has a perforation in the center, allowing you to fold and stand it.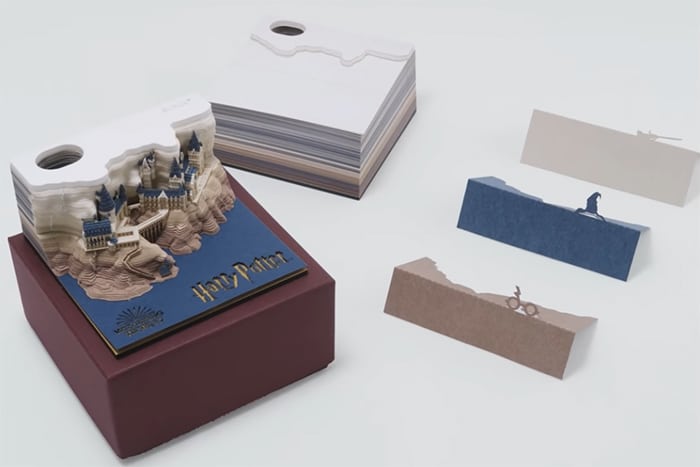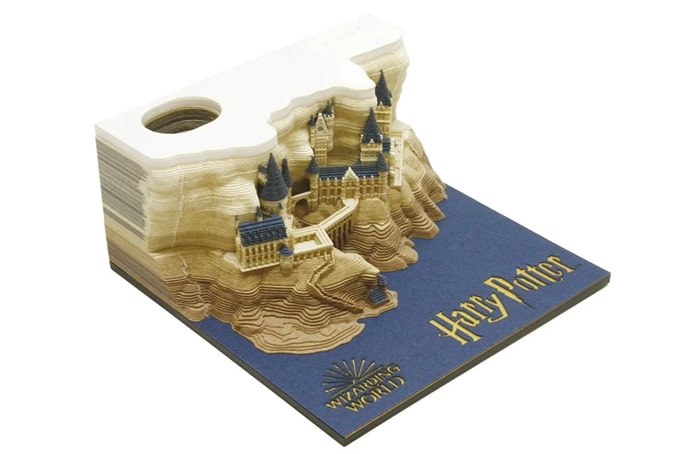 Each block has 150 sheets and measures 85mm (W) x 82mm (D) x 43mm (H). With every purchase, you also receive an acrylic case in which to neatly store and display your completed Hogwarts Castle memo pad. After that, you can use it as a pen holder, a paperweight, or just a unique desk decoration.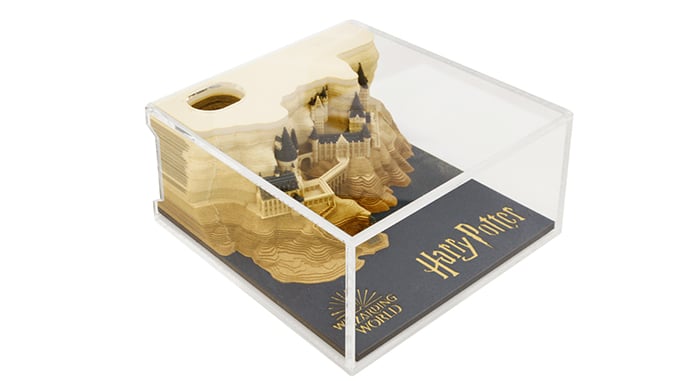 These limited-edition memo pads are now available for purchase through the Fox Store. Aside from Hogwarts Castle, Triad also provides other Omoshiroi Blocks inspired by different traditional architectural structures and scenery. Please visit their website to learn more about their product offerings.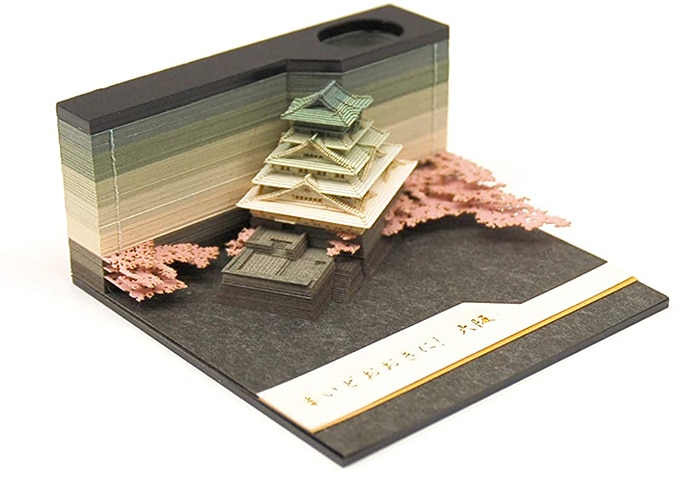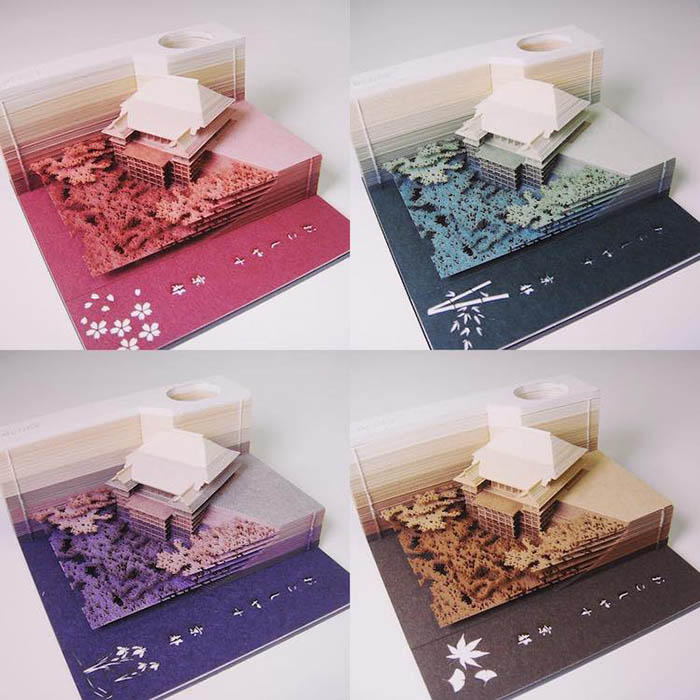 In the time-lapse video below, see how the Memo Pad transforms into the Majestic Wizarding School.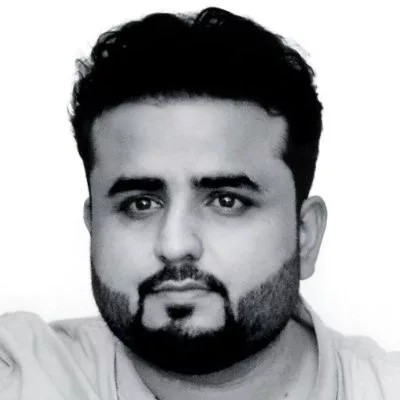 A passionate writer and journalist specializing in entertainment, pop culture, anime, gaming, and celebrity news. With a love for all things entertainment, whether sharing breaking news or offering in-depth analysis, I'm committed to providing high-quality content that entertains and informs.