People have always been captivated by the innovation in technologies, and when it comes to tablets and smartphone, people have been imagining how will the things work out with the futuristic bendable smartphones and tablets. The foldable tablets used by Bernard in HBO's Westworld look as eccentric as unconventional. After Microsoft's future vision, Samsung is looking forward to diving into this the era of foldable smart-devices.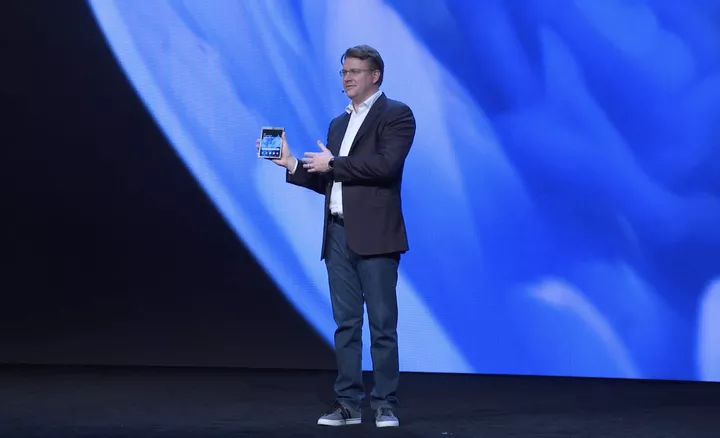 On 7th of November 2018, the brand which introduced its galaxy series has reportedly shown off its brand new Infinity Flex Display yesterday. With Samsung's Infinity Flex Display a user can fold a tablet-sized screen to a device which share and shape and size of a smartphone. This is the first time that people have witnessed the flexible display that will be shipped next year. The device that was recently showcased by Samsung was predicted to be disguised in a chunky case and was showcased under a dim light, but evidently, this is much more than concept art.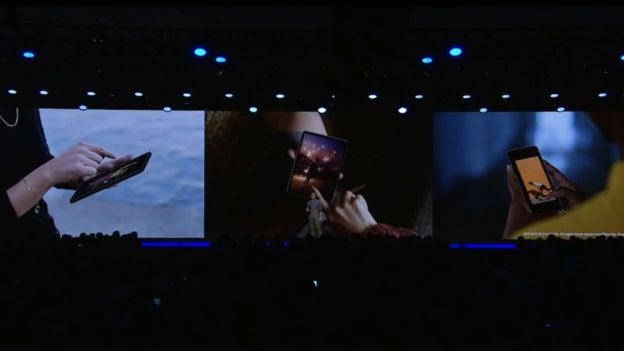 Samsung is using two different displays for creating its foldable smartphones, and there is a larger flexible display on the inside whereas the smart device has a small display on the outside unlike FlexPai from Royale that sports a single foldable display on the outside of the device. The internal display is around 7.3 inches long with 4:2:3 screen ratio and 1536 x 2152 resolution.
The cover display which turns the device into a smartphone sports a 4.58-inch display with 21: 9 screen ratio and 840 x 1960 screen resolution. The cover display also sports larger bezels at the bottom and the top of a smartphone. Samsung has also claimed that the device which hides inside the chunky, bulky smartphone is incredibly stunning.

The displays combined in the device has provided tech enthusiasts with a very early glimpse of what might happen to the smartphone industry after flexible display smartphones come into being.