According to a new report, The Children's Place, one of the most beloved children's store since 1969 plans to close hundreds of store locations in the coming months. On a June 11 earnings call, CEO Jane Elfers said the retailer would be shuttering
"an additional 300 stores, dramatically reducing our reliance on our brick and mortar channel".
This decision is taken to fight the recent global health crisis.
The Children's Place plans to shift its focus to online sales
CEO Jane Elfers also cited  "continued level of uncertainty in the current business environment," due to stay-at-home orders, as one reason store closures are accelerating.
The multi-phase plan is to close approximately 200 store locations in fiscal 2020, and approximately 100 store locations in fiscal 2021. By the end of 2021, the retailer plans to have closed a total of 625 store locations.
Many fans of the store expressed their concern on various social media platforms.
The Children's Place Set to Close 300 Stores by the End of 2021, Hold Liquidation Sales Soon​ https://t.co/fcbtdL1lCN

— People (@people) June 16, 2020
"I hope they don't close completely!" one person commented on a Facebook news post. "I order so much online and get such good deals!"
Although, this is not the first time The Children's Place has taken a step like this. Previously, it has weathered some rocky years in the past and has even made headlines for store closures before.
"We've dramatically slowed down openings, accelerated store closures in low-quality centers, and significantly shorten lease term to allow for maximum flexibility within the portfolio," Elfers added.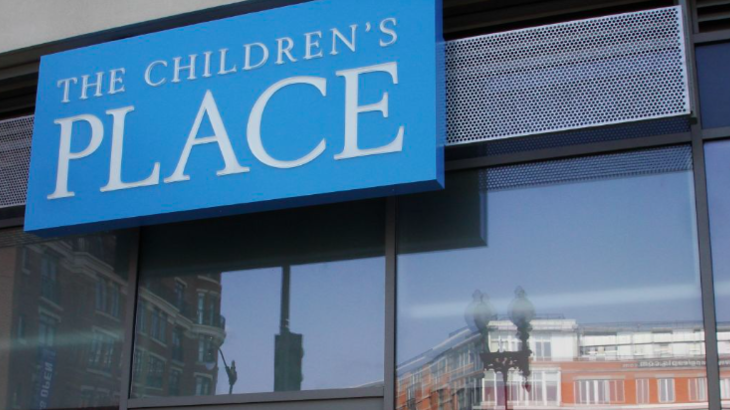 Earlier this year, the company helped revive Gymboree, which had previously filed for bankruptcy.
https://www.instagram.com/p/B-zR31Rjt7g/?utm_source=ig_web_copy_link
The retailer famously filed for Chapter 11 bankruptcy and shuttered more than 800 stores of its own in January 2019. 2020 hast become a record-breaking year for retail store closings across the US. However, by early 2020, the rights to the Gymboree brand had been bought by The Children's Place, and it was launching eight new collections in TCP locations nationwide.
"Gymboree was successfully built on capturing the essence of childhood in its product design," Senior Vice President of Design and Brand Creative Jennifer Groves added in a press release.
"Childhood passes by in a moment, and because of this, we want to capture family memories that will last forever as kids run, dream, explore and imagine … all in Gymboree."
Shoppers near closing TCP stores can at least look forward to some big going out of business sales.
https://www.instagram.com/p/B-UYVSuF4y0/?utm_source=ig_web_copy_link
According to Chief Financial Officer Mike Scarpa, liquidation sales will reportedly begin in 50 stores within the next six weeks.
"We expect that a good portion of them will open and liquidate and then will close, depending on the inventories that are left in the store," Scarpa said.