Cygnus Space freighter is planned to launch from Northrop Grumman but it is postponed to some other day because of bad weather situation at Atlantic Coast of Virginia at Wallops Flight Facility.
Antares Rocket will be launched in an improved weather as per schedule by Cygnus on Saturday early morning 4:01 a.m. EST. Nearly, 7400 pounds of food, supplies and food will be delivered to station by the U.S. resupply ship. Serena Auñón-Chancellor, flight engineer will be commanding the Canadarm 2 robotic arm to catch Cygnus around 5.20 a.m. on Monday. Alexander Gerst, commander will be supporting her and will follow telemetry.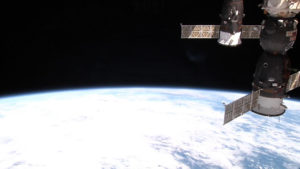 On Friday exactly at 1:14pm, Progress 71(71P) is scheduled to be launched from the launch pad of Baikonur Cosmo drome  in Kazakhstan. The purpose of Artificial intelligence is tested by the International Space Station program to know the contribution towards the success of mission into the orbital laboratory.
At the same time, US, Russia, Germany space residents concentrated more on human related research and were ready for the future Russian and US space distribution. Free-flying robotic assistant called Crew Interactive Mobile Companion which is set on Artificial intelligence is in the testing process. Station commander has charged and commissioned up the European Space Agency's astronaut support device within Columbus lab module. This new technology called Crew Interactive Mobile Companion is set to interact with astronaut robot by replying to the questions of crew team helping them in scientific experiments.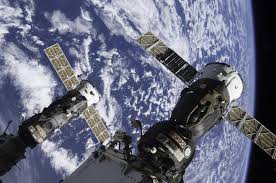 Sergey Prokopyev, the Cosmonaut and his crew team mates Aunon and Gerst begun with eye checks. Roles have been swapped between Gerst and Serena as Crew Medical Officer by scanning their eyes. Ultrasound device is been used from the ground by Prokopyev and get the assistance from Doctors in knowing the sources affecting vision.
Source 1: blogs.nasa.gov
Source 2: www.portaltotheuniverse.org
I am an amateur content writer, who is currently pursuing a Masters in Finance from ICFAI Business School. In this highly volatile Business Market, I find no better way to keep myself updated than to write about it and reflect my own thoughts as words.