After a long time, Apple has brought the entry-level MacBook to life. The 2018 Apple MacBook Air is a complete refresh of super slim laptop segment which came back into production after a term of three years during Apple's October Hardware event. The MacBook Air of 2017 saw a minor upgrade of CPU and GPU didn't do much as Apple introduced a 12-inch MacBook back in 2015. Despite having a proper budget option Apple still kept the Air around.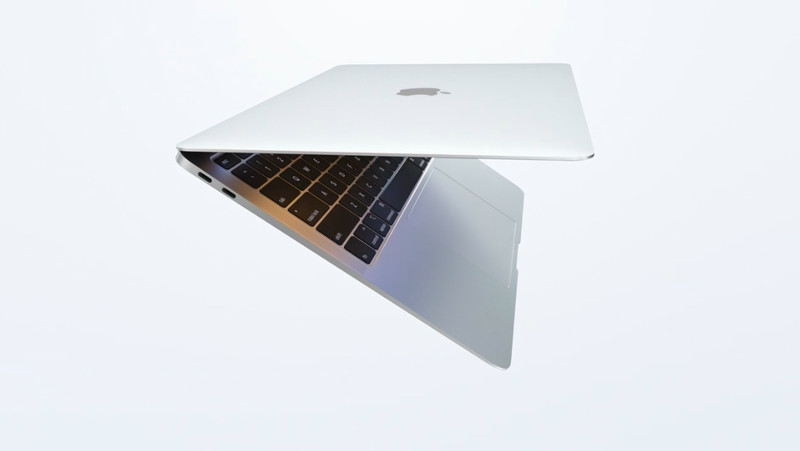 The previous MacBook Air model carried a price tag of $1,000 but sport a low-resolution screen with non-Retina display and mediocre performance. Nevertheless, the new MacBook Air is a proper replacement. The 2018 MacBook Air sports a Retina Display and a 50% thinner bezels and as far as the design is concerned, it is similar to the standard MacBook with upgraded parts.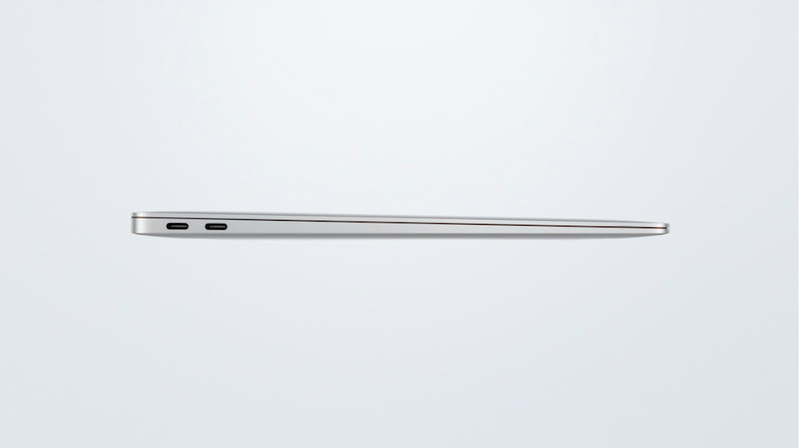 The new MacBook Air features a slimmer 13.3-inch display screen which is edge to edge. The laptop is equipped with two USB-C ports and 3.5mm headphone jack. The 2018 MacBook Air weighs only 2.75 pound which is significantly lighter than the previous model of the Air that weighed 2.96 pounds.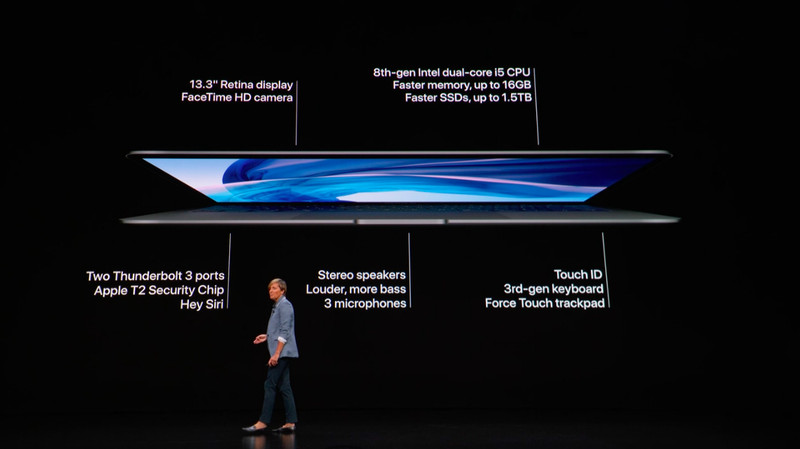 The MacBook Air also features a Touch ID to have a secure login which is powered by the same T2 chip which powered the iMac Pro and MacBook models, and the best part of the new MacBook Air is that it doesn't sport a Touch Bar. The new MacBook Air is a blend between the specs of a MacBook Pro and design and thinness of MacBook Air.
2018's MacBook Air features a similar third-generation laptop keyboard that comes with a butterfly mechanism. MacBook Air sports an 8th Gen Intel Dual-core CPU with integrated graphics, 16GB of RAM and SSD space of 1.5 TB. The laptop is made out of recycled aluminium like the new Mac mini.