Texas is recording low temperatures and this thing has made the lives of people living there miserable. People living here are sharing their views on low temperatures and we have compiled those pictures for you. 
Though some people in power are fortunate enough to deal with the low temperature, for others, running water and heat has become a luxury. If you also want to see the situation of Texas, keep scrolling. 
1. "Probably the best picture I have ever taken of Mops. She enjoyed the Texas snow today!"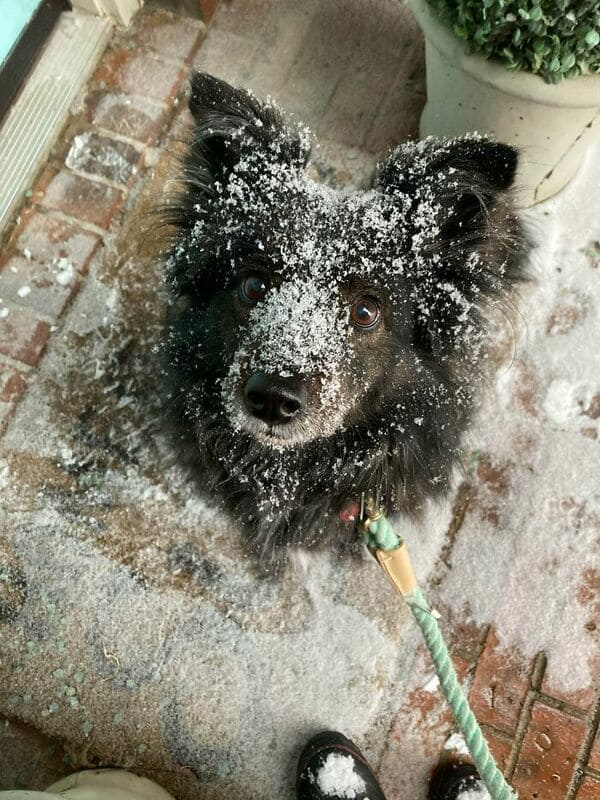 2. "My parents let the dog go outside after the storm. These are the resulting footprints"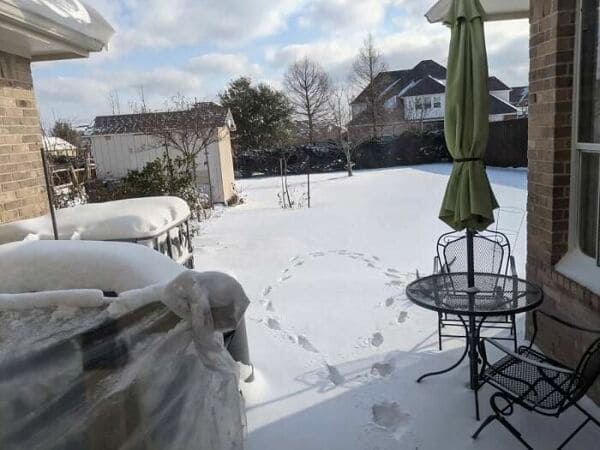 3. "Plowing snow with a cardboard TV box."
4. My Mother in Texas made some incredible octopus Art out of the snow to bring some light into the dark times.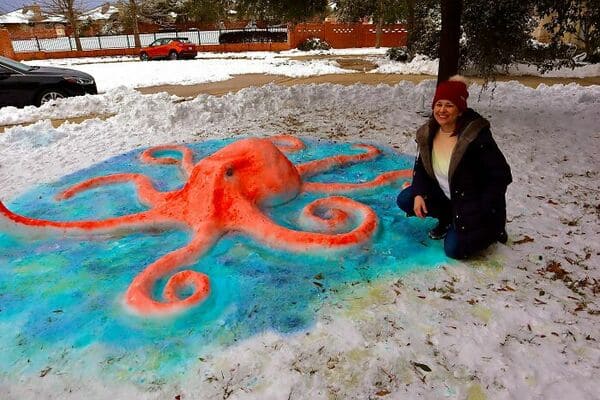 5.

6.

7. "At least one guy is enjoying the Texas blackouts."

8. "Left the faucet dripping to keep the pipes from freezing. It didn't work out. Taylor, Texas."

9.

10. "Guess I'll just wait till next week."

11. I mean, it's not often you get the opportunity to snowboard in Texas.

12. Going to the restroom in Texas today. (Real pic from a house in Dallas)

13. View from Houston on Valentine's Day.

14. "It finally snows in Texas and the only local ski slope is being guarded"

15. "Hello. My name is Inigo Montoya. You killed my father. Prepare to die."

16. "What in the East coast nonsense is this TEXAS?!?! Who do I need to write about this snowy situation I am not pleased! This is my backyard and I have questions!"

17. Here's the inside of a frozen chicken egg.

18.

19.

20. "Update to our no power, freezing house in Texas. Kids are warmer!"

21. "Snowpocalypse in Austin Texas. "No water, electricity, snowplows, and no de-icing."

22.

23. "Support vehicle spotted in Houston"

24. "Dinner Prep by headlamp! This is unreal."

25. "Living in Texas during this snowstorm, pipe burst in the apartment above me flooding my unit and destroying it."

26. "I was basically in my car with my mom from 8 am until close to 6 pm today just staying warm, finding food, and getting gas. Welcome to Houston aka ghetto Narnia. I miss last week"

27. "Smoked water in texas, gotta do this just to flush the toilet in this crazy weather"

28. "Texas ice skates"

29.

30.