Graduation is the most awaited and joyous occasion in everyone's life. It's an overwhelming phase and one would always want to celebrate it with their families.
A teen with special needs just got graduated and his family couldn't be prouder. But still, there's one thing he misses. His mother. It was a huge accomplishment in his life and eagerly wanted to celebrate with his mother.
Against his wish, PJ Marshall couldn't be with his mother, LaTanya Wilson Marshall, on his graduation day. In 2010, PJ's mother passed away. If his mother would be still alive, she would be so proud of her son's accomplishment.
Nonetheless, PJ wanted to share his day with his mother. So he visited his mother's grave to tell her the wonderful news. He wanted to look his best. He dressed up in slacks, a shirt, and a tie.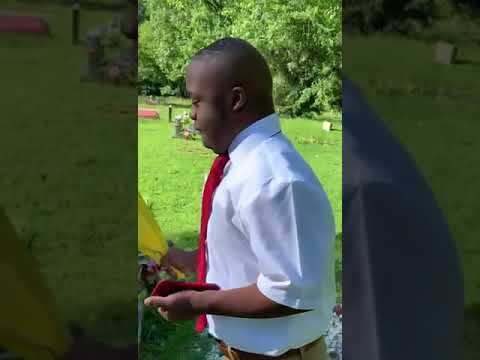 On reaching, he stood in front of his mother's grave and put a bouquet beside her tombstone. He said, "Mommy, I have something to say. I did it. I graduated today and I know you're so proud of me and happy. I love you so much."
Before leaving her grave, he kissed his mother's tombstone. It would have been difficult for him to not have his mother with him on his graduation day. Visiting his mother's grave took a load off him.
Here's a video from his visit to his mother's grave. Ultimately, you would be shedding some tears.
Most of us take our family for granted. Everyone should take an opportunity to celebrate even a small occasion with their families. PJ has shown us that it's important for us to make time for our loved ones, even when they are no longer around us. At least they would be in our hearts forever.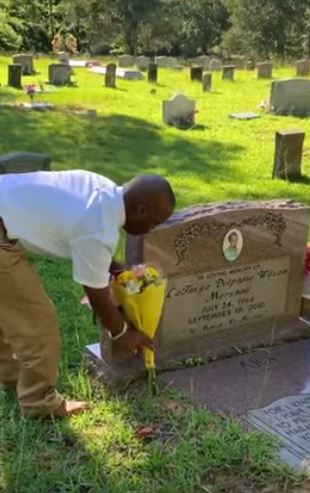 LaTanya raised a precious gem. He's growing into an idol man. PJ taught us the true meaning of love and we can never thank him enough.
All in all, we would like to congratulate PJ on his graduation. His internet family is very proud of him!