On Monday, a teen girl was set released from custody. Chrystul Kizer- 19-year-old, is facing life in prison for killing her sex trafficker. Since her case has sparked global controversy especially after the black lives matter movement. She has spent two years in custody awaiting trial.
In 2018, the teen girl was charged with murder for killing Randall P. Volar, III. Volar, 34, was abusing and sex trafficking her in Kenosha, Wisconsin while she was 16.
The executive director of the Chicago Community Bond Fund – Sharlyn Grace, said –
"Kizer was released Monday afternoon. Chrystul is looking forward to being with her family."
Criminalized trafficking survivor Chrystul Kizer has been incarcerated in the Kenosha County Jail for the last two years awaiting trial.

Today, we worked with the @FreeChrystul Defense Committee & the Milwaukee Freedom Fund to pay her $400,000 bond. https://t.co/L4XMROx2by

— Chicago Community Bond Fund (@ChiBondFund) June 22, 2020
Soon the teenager's bail bond was lowered from $1 million to $400,000. The Chicago Community Bond Fund announced that they have raised an amount to pay her bail. Kizer is still facing charges of arson and first-degree intentional homicide, which carries a mandatory life sentence.
Did Kizer acted out of Self-Defence
Volar and Kizer met when she was working as an underage escort. He began requesting her services on a fairly regular basis. The cops have caught up with Volar in early 2018 on charges of child enticement, using a computer to facilitate a child sex crime and second-degree sexual assault.
Eventually, with time, Kizer's relationship with Volar became more intense. Volar became more possessive and aggressive and began trafficking young Kizer (12 years old) and taking the money that she earned. Around the same time, Delane Nelson got to meet her who then gave her a handgun for her defense (just in case if Volar followed through on his threats).
She is due back in court at a future, unnamed date. But is now has a legal committee to help her fight the charges.
Kizer's bail was initially been set to $1 million which was dropped to $400,000 by Judge David Wilk in Kenosha. During that hearing on February 6th, 2020, Kizer was also offered a plea deal which stated that if she pleaded guilty to Volar's death, then will be charged with felony murder and armed robbery and sentenced to 43 years in prison. But she had stood her ground that she acted out of self-defense.
Today, the #FreeChrystul Defense Cmte, @ChiBondFund, MKE Freedom Fund, & @survivepunish paid Chrystul's $400,000 bond so she can continue fighting her case from outside of a cage & w/ the support of her community. pic.twitter.com/zsyPHxEpkz

— Milwaukee Black & Pink (@mkeblackandpink) June 22, 2020
At her most recent court appearance, District Attorney Michael Graveley said there is no doubt that Volar was guilty of sexually assaulting Kizer and other teen girls. Volar videotaped some of the assaults, which were by the police before he was killed.
Was It All Planned?
However, Graveley has argued there is evidence that Kizer might have planned Volar's murder, and that her motive was to steal his BMW. On the day of killing him, both spent several hours with him at Volar's house. The two even shared a pizza before Kizer allegedly shot Volar in the head. She also set his house on fire. She left in his BMW, which was later found in Milwaukee.
Supporters have attended almost all her hearings, organized protests, circulated online petitions, and worked to raise money for her bond.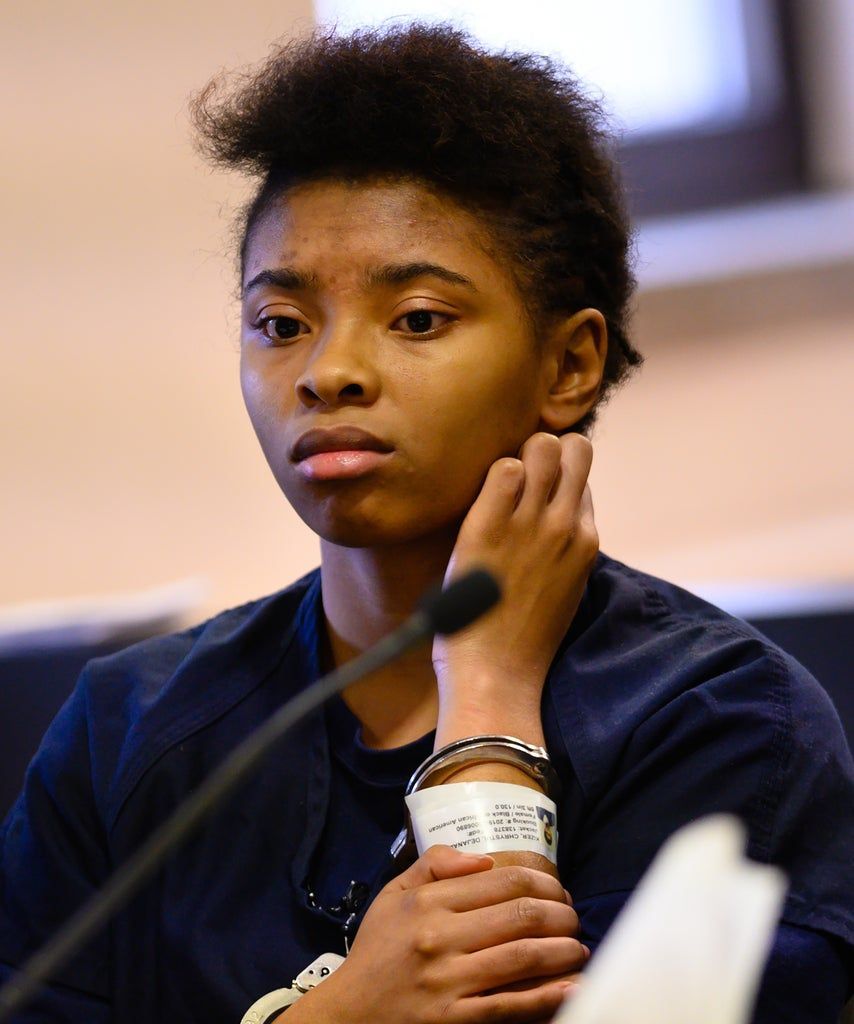 At a hearing, June 8, Wilk defense attorney Jennifer Bias asked the court to lower the bond again, this time to $15,000. If it got accepted then with the hope that Kizer could be released to stay with her mother in the Milwaukee area. Then teen might receive a therapy "to address the substantial trauma she has endured over the last several years."
Wilk denied that motion. Jennifer Bias continued to say that –
"This traumatized child, Chrystul Kizer, enticed and abused repeatedly by Randy Volar, will continue to suffer for the rest of her life. While Chrystul will never be able to erase what Mr. Volar did to her, she now has a fighting chance to assist in the preparation of her defense to these very serious charges from outside of a jail cell."