Swift and Kelce: The New Power Duo?
Taylor Swift and Travis Kelce's rumored relationship seems to be flourishing, with Swift being spotted cheering for Kelce during the Kansas City Chiefs' games. However, it appears the charm might be wearing off for the viewers, as the ratings experienced a dip during their second appearance together.
Rating Dips and Network Shifts
The NBC's Sunday Night Football telecast witnessed a viewership of 20.31 million during the Kansas City Chiefs and the New York Jets match, a significant drop from the 24.32 million viewers from the previous Chiefs game on FOX. The shift in networks and time slots might have played a role, moving from a 4:25 PM ET kickoff to an 8:20 PM ET start, but the decrease in viewership is notable, especially considering the increased star presence and hype surrounding Swift and Kelce during the Chief-Jets game.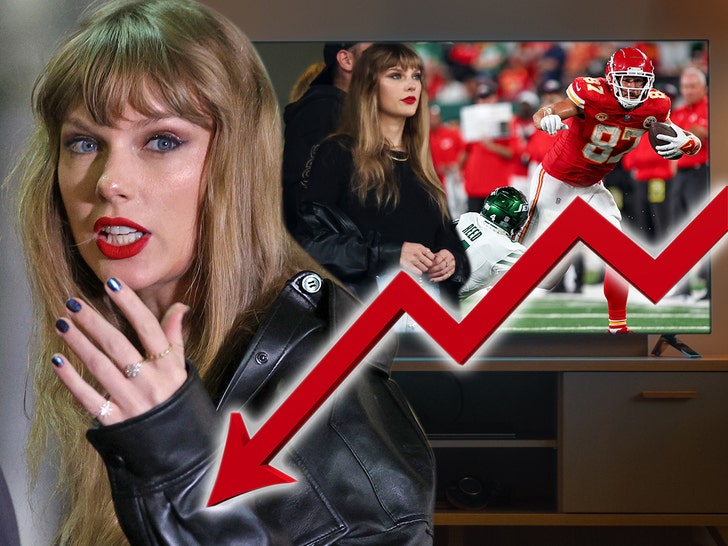 Star-Studded Suite and Constant Camera Pans
The broadcast frequently showcased Swift, who was accompanied by a host of celebrities including Sophie Turner, Ryan Reynolds, Blake Lively, Hugh Jackman, and Sabrina Carpenter, adding more glamour to the suite. Brittany Mahomes and Travis' mother, Donna, were also present, with Swift sharing warm hugs, showcasing a close-knit camaraderie among them.
Separate Exits and Upcoming Appearances
Interestingly, Swift and Kelce were seen leaving MetLife Stadium separately, contrasting their departure in Kansas City where they left together in a convertible. With the Chiefs scheduled to play on CBS next Sunday against the Minnesota Vikings, fans and spectators are keen to see if Swift makes her third consecutive appearance and the subsequent impact on the TV ratings.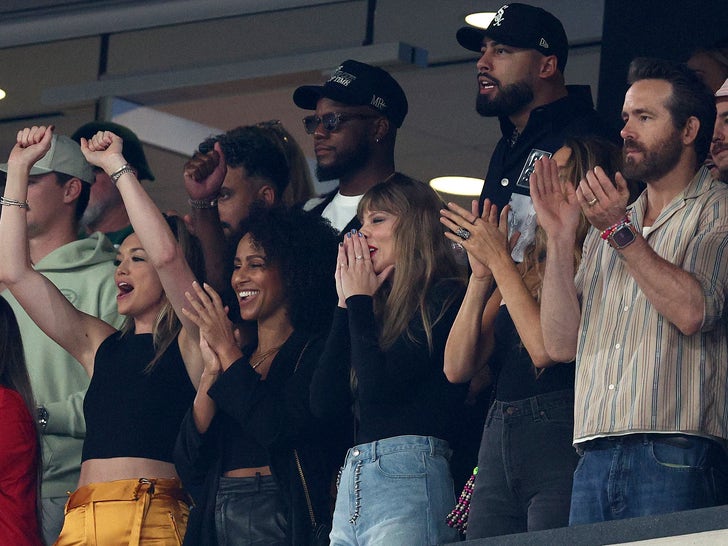 Impact on Viewership
The fluctuation in viewership raises questions about the influence of celebrity presence on TV ratings. The initial surge in viewers during Swift's first appearance suggested a positive correlation, but the subsequent dip indicates a possible waning interest or other contributing factors like network and time changes. It remains to be seen whether the continued presence of high-profile celebrities like Swift will have a sustained impact on viewership in the upcoming games.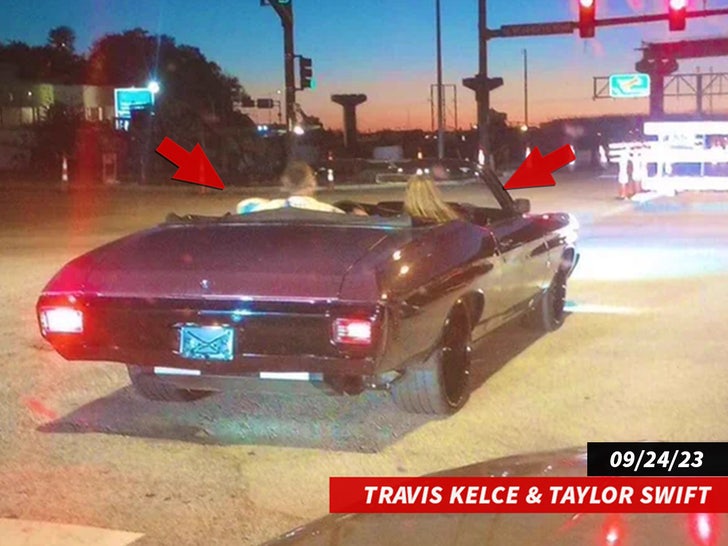 The evolving dynamics between Taylor Swift and Travis Kelce have certainly added a layer of intrigue to the NFL games, intertwining the worlds of music and sports. The fluctuating viewership and the star-studded support from the suite are indicative of the multifaceted impact celebrities can have on sports events. Whether this rumored relationship and the accompanying celebrity presence will continue to affect the ratings is something that only time, and perhaps more games, will reveal.
In this scenario, the constant spotlight on Swift and her entourage, the subtle nuances of their interactions, and the ensuing speculation have created a buzz, intertwining the realms of entertainment and sports in a fascinating spectacle. Whether this synergy will continue to draw viewers and impact ratings will be closely watched in the upcoming games, as fans navigate through the blend of melodious cheers and roaring touchdowns.