Have you ever felt so stressed after working all day long that you just want to sleep on your desk? Or have you ever stayed up all night before your first day at the new job because you were super nervous? If yes, you are not alone. 
Brody, the new member of Bristol Police Department K-9 comfort dog has also felt the same thing. The 12-week-old pup was so nervous that he woke up early for his swearing-in ceremony. But before the ceremony started, he fell asleep on the desk. He was so deeply asleep that he didn't open his eyes even for a single second during his monumental swearing-in ceremony.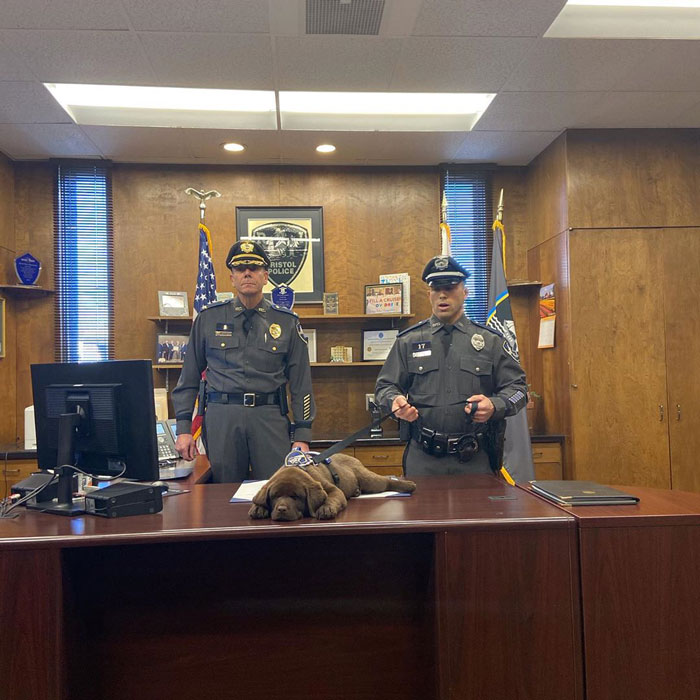 "He plays really hard and he sleeps really hard," "When he's not playing, he's sleeping, which is kind of tough because he sleeps a lot.", Officer Keith Medeiros, Brody's handler, told The Dodo: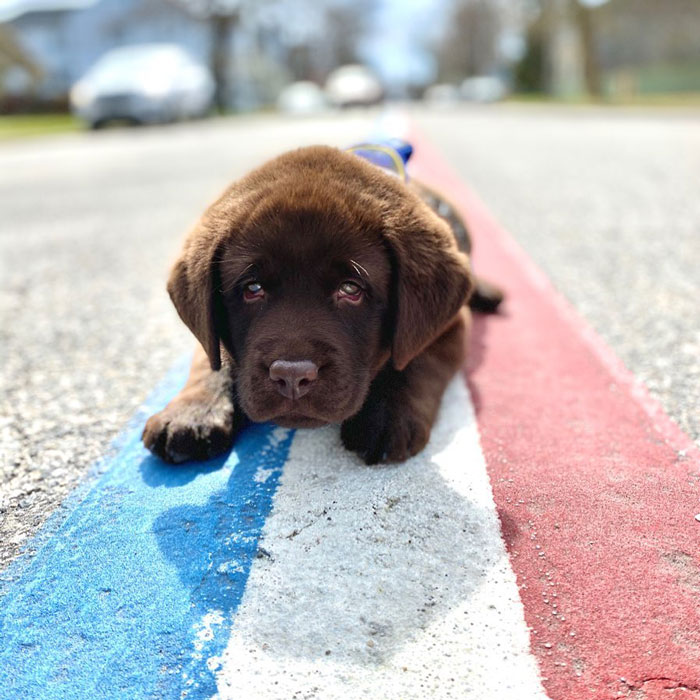 This cute little doggo was actually this sleepy. But we should not blame him. After all, the excitement of the first day at the job was too much for him (literally). 
Some of you might even wonder how such an adorable pup got a job at the Bristol Police Department? Well, here's the secret. What actually happened was that the members of this police department were looking for a dog to join the team.  But they were confused about whether to select a narcotics or bomb-sniffing dog. We know Brody is neither of them. He is in fact, a therapy dog that became a member after Mederios, the school resource office suggested this idea.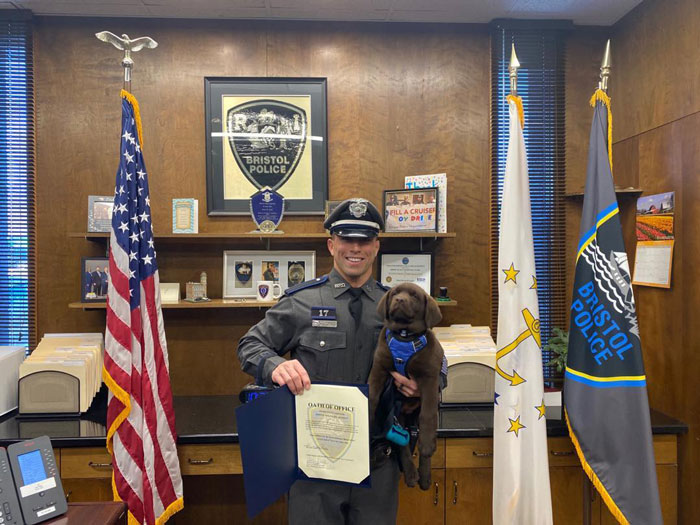 After Mederios proposed the idea of bringing a therapy dog, everyone was really very excited. And in mid-March 2020 Brody joined the team. But initially, everyone was so worried because of the spread of Coronavirus. Also, Brody was new to all these things. So everyone was confused about whether he can do it or not?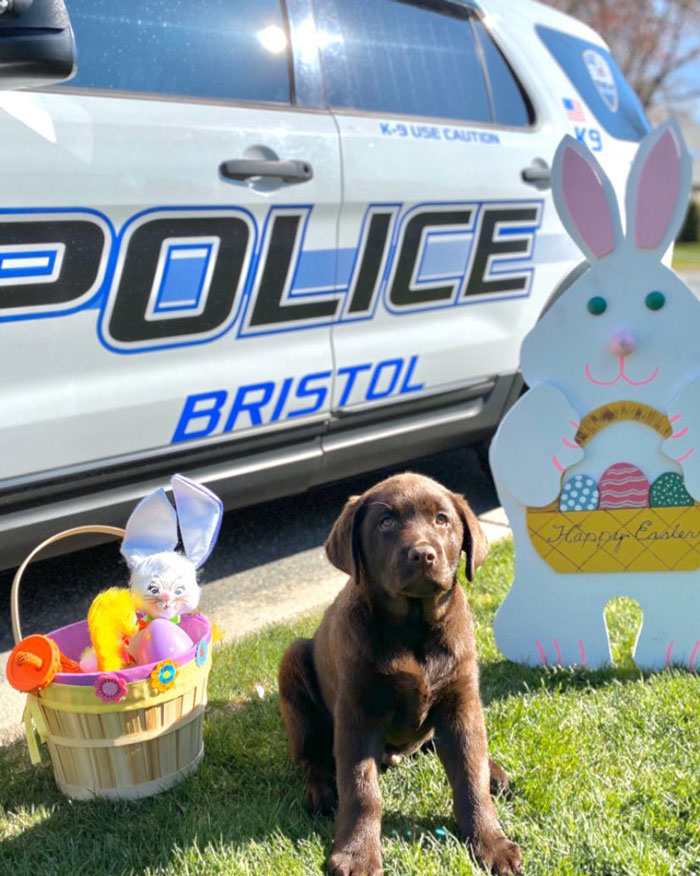 But surprisingly, Brody was prepared and he arrived at the police department on time. Mederios further says that:
"People are really stressed, especially in law enforcement. Just by walking in the police department with Brody, people immediately smile, they immediately get into a better place. They want to pet him, want to hug him and it's just a really good thing."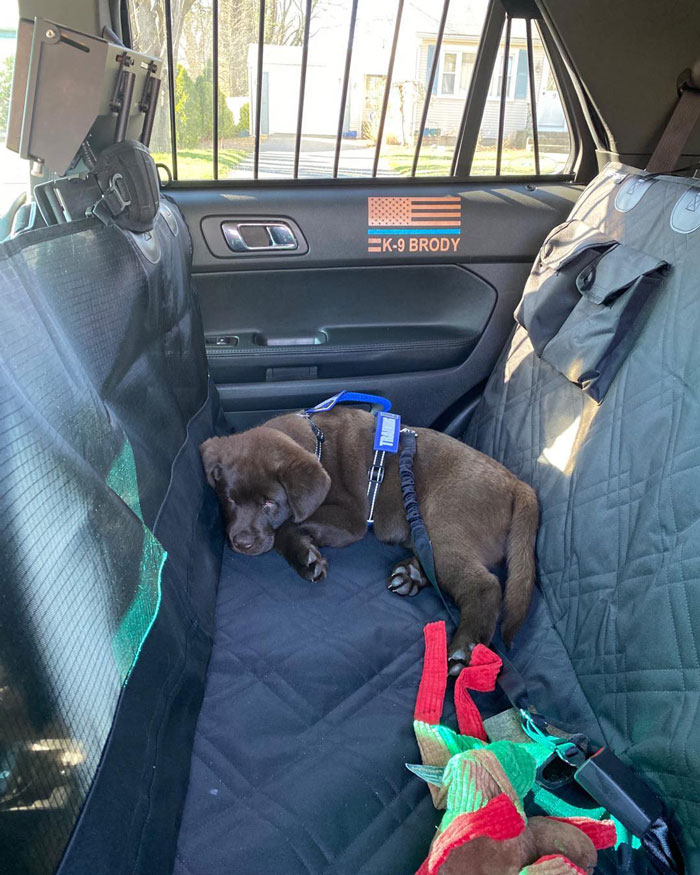 Now, Brody is a part of the team. He is also involved in a new initiative where he has to visit nursing homes and schools. For this initiative, Brody will be working with the officers and his role will be to comfort the victims of crime. Since this little doggo has so much responsibility on his shoulder, he surely needs all the sleep.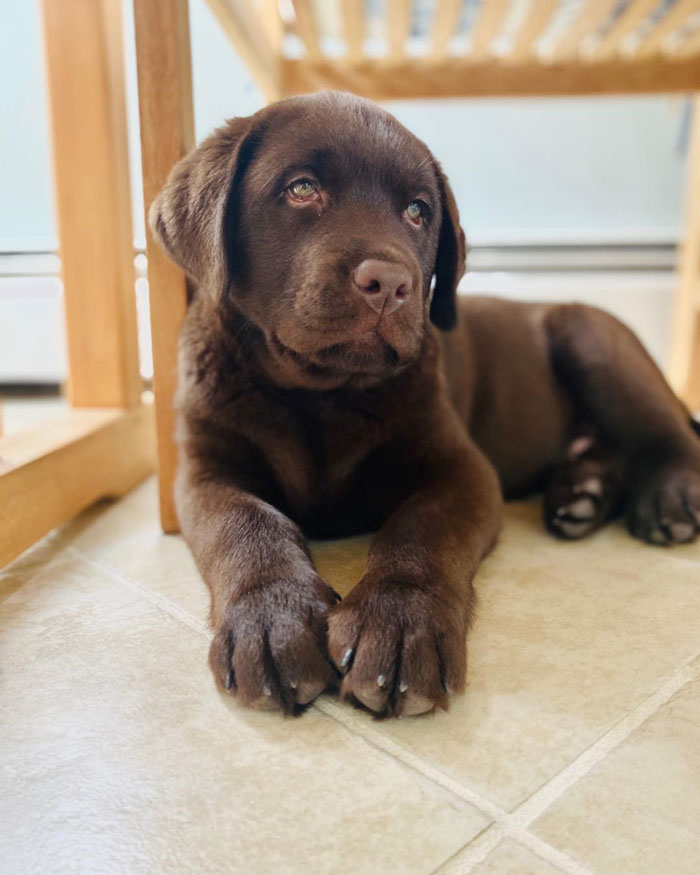 Even though little Brody may sleep all day long but he is very active and smart. Why smart? Because he is saving his energy for the important work. 
Also, the people of Rhode Island are really very lucky to have this cute and adorable pup into their police force. 
If you liked this sweet story of little Brody, don't forget to share it with your friends and family. 
Watch the full swearing-in ceremony below:
Facebook Notice for EU! You need to login to view and post FB Comments!