Is Swarm based on a true story?
Are you curious if the Amazon Prime Video series Swarm is based on a true story? Although the show is a work of fiction, it draws inspiration from real-life events.
What is the Swarm TV show based on?
The creators of Swarm, Donald Glover and Janine Nabers, aim to shed light on the dangers of militant fandoms in the music world through their show. The story follows a music fan named Dre, who takes her admiration of a pop star to an extreme level.
Most of Swarm is fictional, yet some elements are based on real events. In a Shondaland interview, series creator Janine Nabers shared that the pilot episode draws inspiration from an actual internet event. The story then expands to incorporate real events that transpired in the United States between 2016 and 2018.
Janine elaborated on the 2016 event, explaining that Lemonade's release coincided with a rumor about Marissa Jackson, a woman who allegedly committed suicide after watching the visual album. This tragic incident seemingly confirmed infidelity involving a high-profile man and a renowned pop star.
A Houston native, Janine mentioned her close friend's last name is Jackson, and this connection led to a flurry of text messages among Houstonians questioning Marissa Jackson's identity and the story's veracity. For a time, the internet was rife with cruel tweets about the woman who supposedly took her own life.
This event served as a catalyst for Swarm, inspiring Janine to research similar stories involving the musician at the center of the tale. While Dre is a fictional character, her story and actions are informed by real-life accounts.
Is Swarm about Beyonce fans?
While Swarm is not based on a true story, the character Ni'Jah in the show is modeled after Beyoncé. Her fanbase, The Swarm, behaves in a similar radical manner to Beyoncé's fanbase, The Beyhive. Some scenes in the show, such as Dre biting Ni'Jah, are inspired by actual events.
What is the Amazon Prime Video series Swarm about?
Swarm is a thriller-comedy that explores what can happen when a person's obsession with their pop idol becomes all-consuming. Although the show is a work of fiction, it warns about the dangers of extremist fandoms and draws inspiration from real-life events.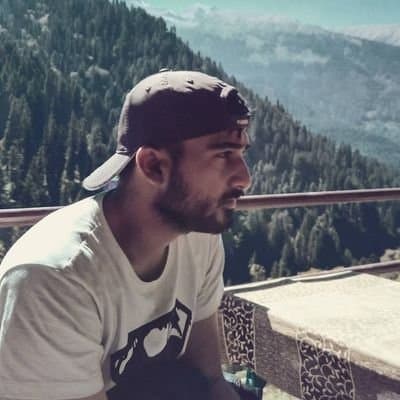 A journalist passionate about entertainment, pop culture, anime, gaming, and celebrity news: with years of experience in writing and reporting, I love to delve deep into the latest trends, information, and controversies surrounding entertainment and celebrity culture. Whether you're a die-hard gamer, an anime fanatic, or love to keep up with the latest celebrity news, I've got you covered.