Summer Taylor, one of the Black Lives Matter protestors died in hospital after being hit by a car during a protest. They were protesting on a closed-off section of the Interstate 5 in Seattle on July 4th.
Along with Taylor – 24, a fellow protester, Diaz Love was also struck during the hit-and-run case. Both of them were rushed to Harborview Medical Center in a critical injury. While less than 24 hours Taylor died and Diaz remains in a serious condition, on Saturday evening.
Taylor who worked at a Seattle veterinary clinic – succumbed to injuries sustained during the car collision. She was described as 'an incredibly strong and independent spirit'. The account set up after the crash – GoFundMe which reads –
'Summer is a bright and caring person whose presence elicits joy and laughter in others', the account – which has raised more than $40,000
Diaz was filming a Facebook Live when the white Jaguar sped through a protest-related closure on a freeway in Seattle. The footage clearly shows that people are screaming "car" before her camera starts to shake and the sound of impact is heard.
Love and fellow protester, Diaz Love, is pictured being put into an ambulance by first responders after they were hit by a speeding car on Interstate 5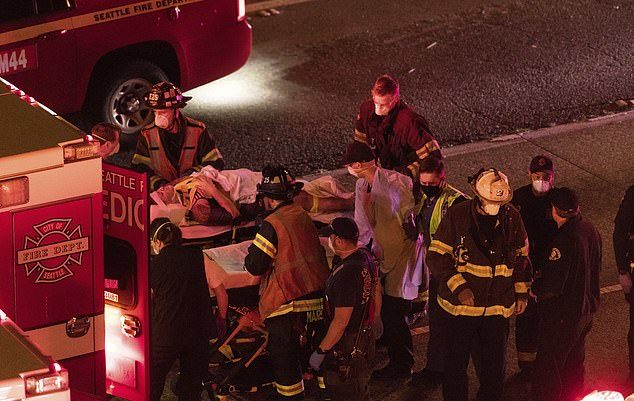 Dawit Kelete – the driver of the Jaguar speed off after ramping the protestors. Soon another protester chased Kelete for about a mile. And the protester was able to stop him by pulling his car in front of the Jaguar. Kelete is a Seattle resident who has been arrested and under the custody of the police.
Emergency workers tend to an injured person on the ground after a driver sped through a protest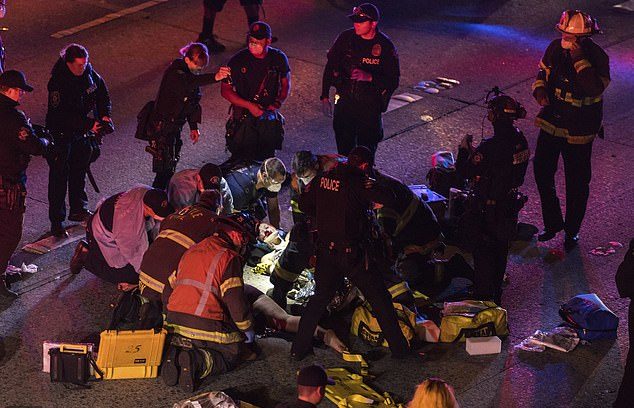 Officials are trying to determine the motive behind the accident. They are also looking into the matter that how Kelete got onto the interstate, which had been closed by the state patrol for more than an hour before the protesting.
Washington State Patrol released the images showing damage to the front of the vehicle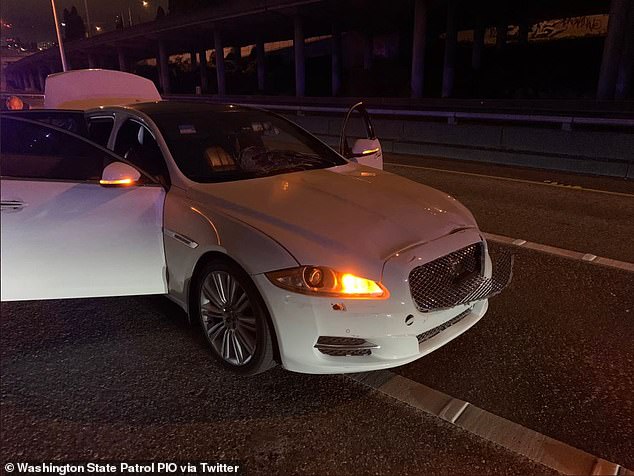 Following Taylor's demise, followers and protestors are angry and shared their gloominess. Twitter is left with disheartening post –
"Heartbreaking to hear that one of the protesters hit in Seattle last night has died rest in peace Summer Taylor," tweeted one.

"My heart is full of nothing but love and respect for Summer Taylor, rest in peace angel, i promise your death wasn't in vain :(" added another.
Articles of clothing and other items are seen strewn on Interstate 5 in Seattle after the collision early on Saturday morning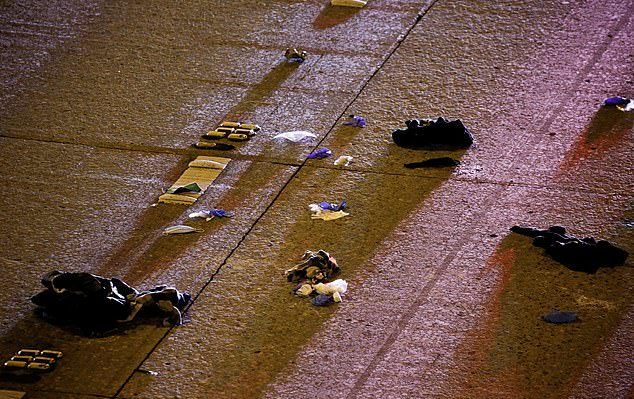 "A brief reminder that is illegal in all 50 states to hit pedestrians with your car. No ifs, ands, or buts. They always have the right of way, no matter what, and there is no justifying the death of Summer Taylor, who was hit on a CLOSED highway," added another.

"Their name was Summer Taylor. They were twenty-four years old. They were murdered in cold blood. Remember what they died for. Keep marching. Keep protesting. No justice, no peace. #seattleprotest #seattleprotests".
The driver was booked into the King County Correctional Facility on Saturday. His bail has been denied on two counts of vehicular assault.
Diaz Love – 32 also struck by the white Jaguar and is in a serious condition at Harborview Medical center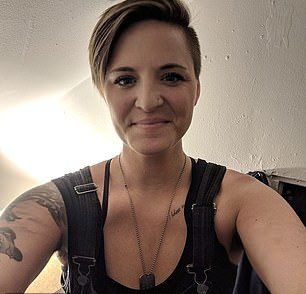 Washington State Patrol Capt. Ron Mead said they suspect drove the wrong way on a ramp. Trooper Rick Johnson also mentioned that the driver went through a barrier that closed the freeway before striking Love and Taylor in the reports.
Meanwhile, Seattle has been the site of prolonged unrest following the May 25 police killing of George Floyd in Minneapolis, which sparked nationwide protests.
https://www.youtube.com/watch?v=7Ni9sxiUTuY