A Maryland student who worked as a garbage collector has earned a place at Harvard Law School. Rehan Staton wakes up at 4:00 AM to begin his job as a garbage collector in an effort to support his family.
The 24-year-old boy lives with his father and an elder brother – Reggie Staton, 27 in Bowie, Maryland. Their life got changed when Rehan was eight says –
"Life was pretty normal until I was eight years old. During that time, his mother left his father and moved out of the country."
After his mother left, his father had struggled to bring Staton and his older brother Reggie up alone. His father even worked as many as three jobs at a time to support his two sons. The family suffered food, shelter, and academic insecurity. Staton told –
"I wasn't eating meals every day and my dad was working all the time. Sometimes there'd be no electricity at home."
Rehan Staton (left) with his brother Reggie when they both worked at Bates Trucking Trash Removal Inc.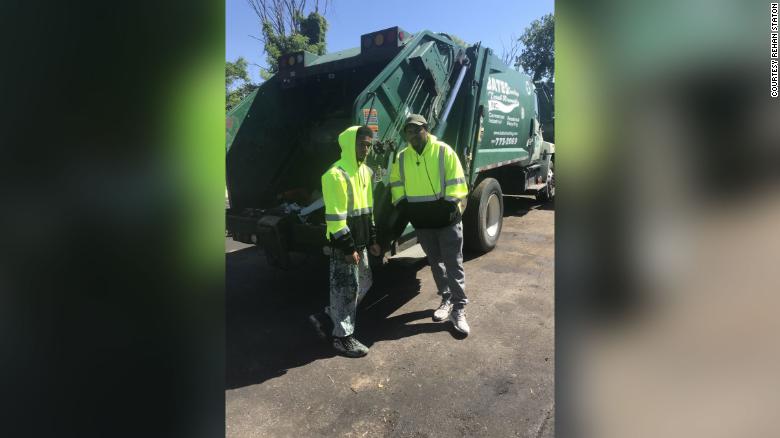 Despite the struggle, he got trained himself in martial and boxing. But soon his dreams shattered as he suffered a double shoulder injury during 12th grade.
He hurriedly applied to a number of colleges before the year was out. But he got rejected from every school he applied to.
"That ended up just not working in my favor," Rehan says. "So, I ended up going to work as a garbage man."

"It was the first time in my life people were lifting me up for the sake of lifting me up and not because I was good at sports."
https://www.facebook.com/photo.php?fbid=10207371190428097&set=a.1579967629219&type=3&theater
Rehan then joined Bates Trucking & Trash Removal where his colleagues encouraged him to go to school. His colleagues eventually spoke to Brent Bates – the son of the owners of the garbage trucking company, about the smart young man on staff.
"Throughout my entire life, all the people in my life who I was supposed to look up to were the ones who always downplayed me and made me feel bad about myself. I had to go to the 'bottom' of the social hierarchy – that's to say formerly incarcerated sanitation workers – in order to be uplifted."
https://www.facebook.com/photo.php?fbid=10209567830022714&set=a.1579967629219&type=3&theater
Bates soon took Rehan to a professor who got so impressed that he appealed to the admissions board on his behalf. Boosting his confidence Rehan decided to continue studying in a Law School after completing the second year.
Two years into his successful matriculation at Bowie State University, Rehan transferred to the University of Maryland, where he graduated in 2018.
"I became the president of organizations. I was winning so many scholastic accolades — it was crazy."
Over the course of the following year, Rehan worked in political consulting with the Robert Bobb Group, a firm in downtown DC, while studying for the LSAT.
Rehan Staton with his brother Reggie Staton holding his acceptance letter to Harvard Law School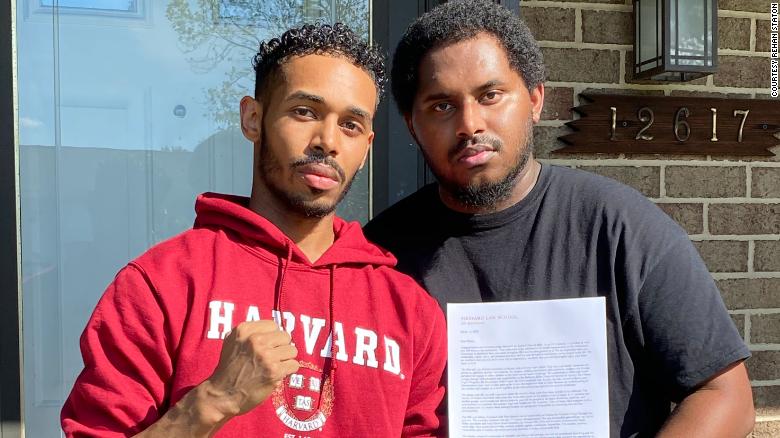 Staton credits his time working as a garbage collector in helping him to get to where he is today.
He was accepted to law schools at Harvard, Columbia, University of Pennsylvania, the University of Southern California, and Pepperdine this Spring.