The Memphis Grizzlies' center Steven Adams might get traded to the Lakers this summer. The Grizzlies entered the offseason knowing that they were supposed to make important changes, and they have done enough of that. They traded Dillon Brooks to the Houston Rockets and landed Marcus Smart. Are they up for making some more moves?
In 2022, Steven Adams signed a 2-year / $25,200,000 contract with the Memphis Grizzlies, including $25,200,000 guaranteed and an annual average salary of $12,600,000.
Steven played a total of 42 games for the Grizzlies last season and averaged 8.6 points, 2.3 assists, and 11.5 rebounds per game. This has been an issue for the Grizzlies. They have a lot of similar players, and since Steven is a bit old, they may choose to trade him. The Lakers have shown interest in signing him. Can they pull off this trade? Here is all the information you need about the trade between the Memphis Grizzlies and the Los Angeles Lakers involving Steven Adams.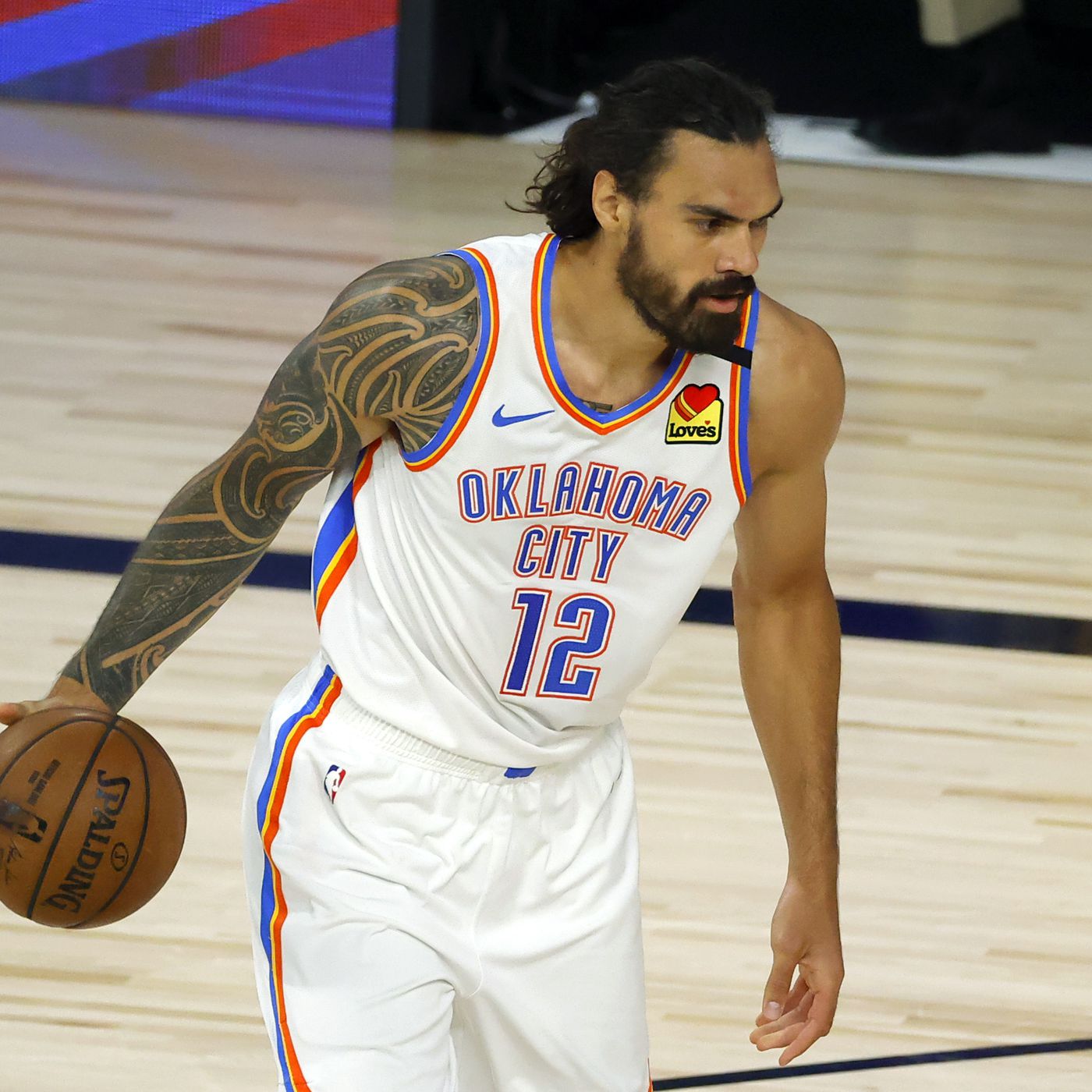 What would the Lakers offer for Steven Adams?
The Lakers might offer Jarred Vanderbilt, Taurean Prince and Cam Reddish in exchange for Steven Adams. The Lakers know when they need to make changes, and it looks like we are going to see some very soon. They traded off Russell Westbrook, who was not able to fit in the Lakers' system, and then they landed D'Angelo Russell, who complements LeBron James better.
Steven Adams' impact on the Grizzlies is WILD 😳

(via @funakistats) pic.twitter.com/9sr77wPksx

— Bleacher Report (@BleacherReport) July 12, 2023
Why would the Lakers like to sign Steven Adams?
The Lakers had a similar player paired up with Anthony Davis when they won the title in 2019-20, and they would like to replicate it once again. Steven is a brilliant offensive rebounder and pick-and-roll finisher. He helps in keeping the possession as well. The Lakers might think that they are paying a lot for a player of his caliber, so are they even going to do the deal?
If the Grizzlies don't make anymore moves this off-season, their starting lineup would look like this:

PG: Ja Morant
SG: Marcus Smart
SF: Desmond Bane
PF: Jaren Jackson Jr.
C: Steven Adams

Thoughts on this lineup? 🤔 pic.twitter.com/59LAWctGP9

— GrizzMuse (@GrizzlyMuse) June 24, 2023
Why would the Grizzlies trade-off Steven Adams?
The Grizzlies are building their roster, and this deal gives them three decent players to do so. Vanderbilt can play alongside Tillman and Clarke, while Prince can replace Brooks. Reddish would add depth to the roster. The Grizzlies are going to change for the better if this deal goes through.
Will the Lakers send three of their players for Steven Adams, and how much will this trade help the Grizzlies? We'll keep you updated.