What will Michael Burnham and the crew of USS Discovery find in an unknown land, thousands of year ahead in the future?
After 18 months, the wait is finally over. Star Trek: Discovery fans will get fresh episodes. The hit sic-fic is going to release next month and will be super-dramatic. 
Commander Burnham entered a wormhole in the second season finale episode. In a land far ahead in the future, she will have to work her way out to reunite with the rest of her crew. 
When is Star Trek Discovery season 3 released planned on CBS All Access, Netflix and Channel 4?
 CBS has revealed that Star Trek: Discovery season three will debut on CBS: All Access on Thursday 15th October. On every subsequent Thursday, fresh episodes will be added.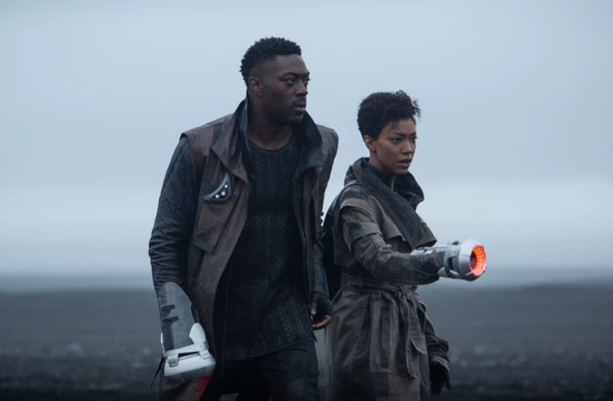 Although, for viewers in the UK, the home for watching the series will remain to be Netflix. Most likely, the fresh episode will stream on 16th October. Although, there is no official state yet from them. 
Is there a trailer for Star Trek Discovery season 3?
Back in October 2019, at New York Comic-Con, the first glimpse of the trailer was released. Take a look here at it. 
#StarTrekDiscovery takes fans 930 years into the future at #NYCC #StarTrekNYCC https://t.co/6WRTcSa4d0 pic.twitter.com/c1hnkYmGC5

— Star Trek (@StarTrek) October 5, 2019
More recently, at Summer Comic-Con @Home, this 15-second clip was released confirming the release dates of the show.
Who's in the Star Trek Discovery 3 cast?
Sonequa Martin-Green (Michael Burnham), Doug Jones (Saru), Anthony Rapp (Paul Stamets), Mary Wiseman (Sylvia Tilly) and Wilson Cruz (Hugh Culber), all main characters are returning. Michelle Yeoh's Captain/Emperor Georgiou can appear as a guest in various episodes.
What is the plot for the show?
Well, the trailer shows the Discovery crew in an unknown land thousands of years ahead in the future. Hopefully, they will discover new challenges and fight them back in season three.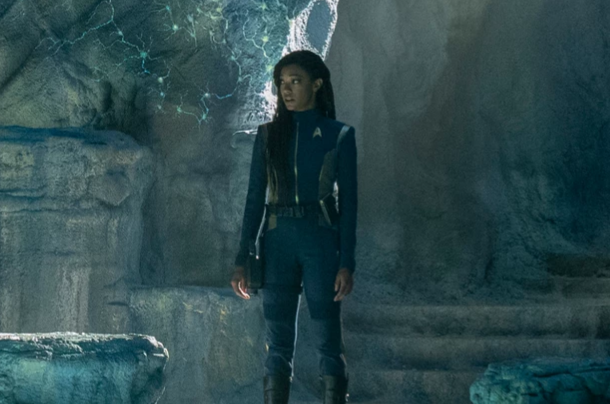 "We felt strongly that we wanted to give ourselves an entirely new energy for season three with a whole new set of problems," co-showrunner Alex Kurtzman said of the new setting.
Watch the previous episodes of the show on Netflix