The Brooklyn Nets guard Spencer Dinwiddie is likely to play for the Philadelphia Sixers in the upcoming season. The Sixers are in a mess at the moment. Their veteran guard, James Harden, has requested a move to the Clippers, and all their efforts to keep the players have been futile. The player is determined to not put on a Sixers' jersey ever again and also called their general manager a liar publicly. What can they do to prevent a rebuild?
The Colorado Buffaloes product played 26 games for the Nets last season and averaged 16.5 points, 9.1 assists, and 4.1 rebounds per game while shooting 28.9 percent from beyond the arc. The player spent the major part of last season with the Mavericks, where he had somewhat similar stats. The Nets want to part ways with him despite signing him only last season. Can the Sixers find their messiah in him? Here is all the information you need about the trade between the Philadelphia Sixers and the Brooklyn Nets involving Spencer Dinwiddie.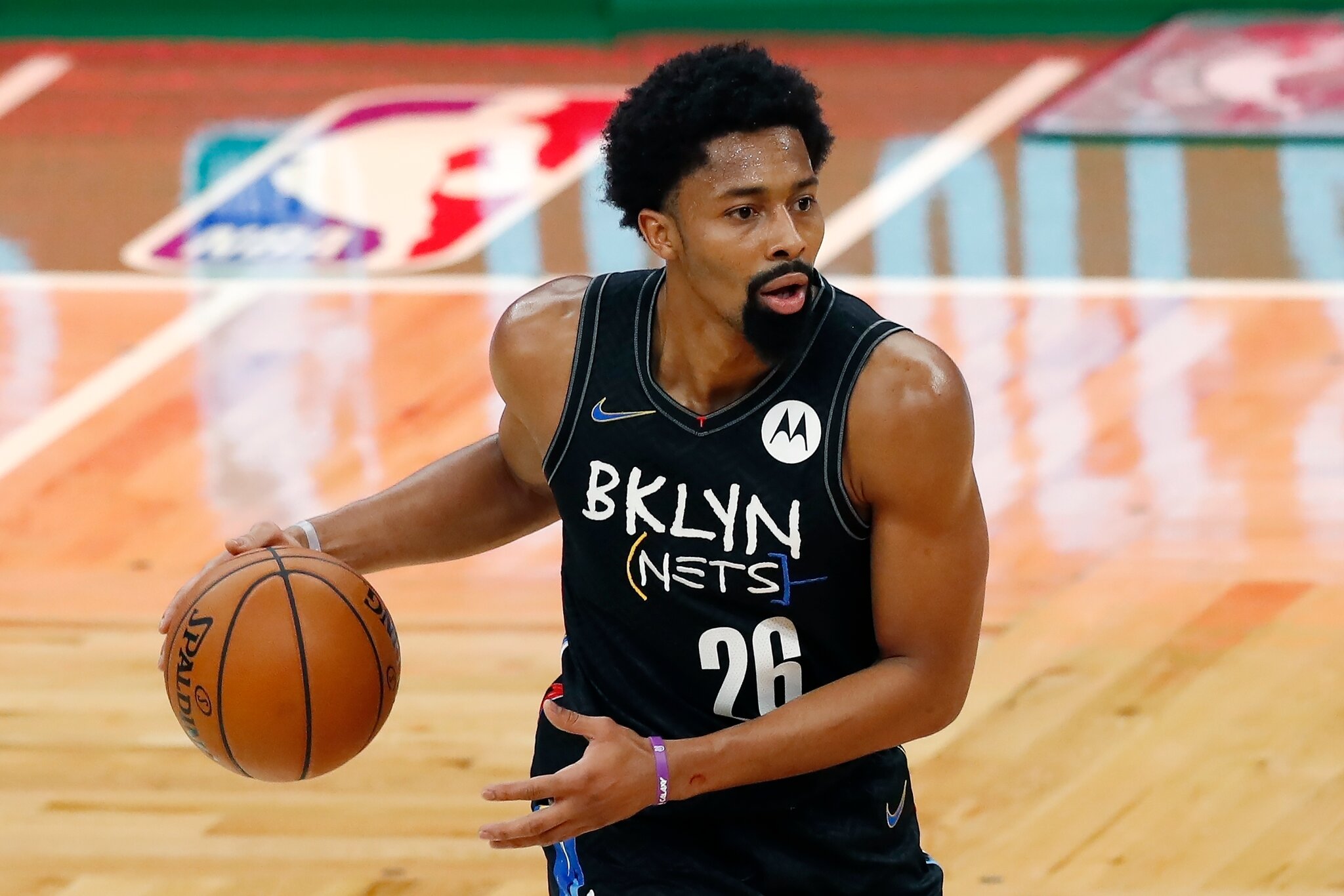 What would the Sixers offer for Spencer Dinwiddie?
The Sixers are expected to offer Tobias Harris in exchange for the Spurs' #26 and Dorian Finney Smith. The Nets once enjoyed the services of James Harden, Kevin Durant, and Kyrie Irving, but now they have none of the three. Getting quality players is going to be their target as well.
Luka Doncic when asked about a possible Spencer Dinwiddie reunion in Dallas:
"I mean Spencer is a great player, loved playing with him in Dallas. Maybe as a free agent or trade he comes back, but that's for (Nico) to decide"
pic.twitter.com/1hVTDzrG4P

— Alex (@PeakMavs) September 7, 2023
Why would the Nets trade-off Spencer Dinwiddie?
The Nets are looking forward to getting some financial stability with this deal. They have players with huge contracts on their roster, and parting ways with even one would make a huge difference. Also, Harris would make this team much better.
Nets guard Spencer Dinwiddie knew immediately he was coming home once it was known Kyrie Irving was heading to Dallas👀

(Via: The NetsPress Experience Podcast🎙️) #NetsWorld pic.twitter.com/ZLilACwfqb

— NetsPress (@NetsPressIG) September 4, 2023
Why would the Sixers like to sign Spencer Dinwiddie?
The Sixers have failed to convince James Harden, and if he leaves, there are speculations that the reigning MVP, Joel Embiid, might leave as well. The Sixers would like to convince either of them to stay, and for that, signing another quality player is a necessity. They can use the services of Spencer and pair him with Joel Embiid.
Will the Sixers manage to keep their stars, or will they have to go through the rebuild? We'll keep you updated.