'Government officials have the responsibility to use taxpayer dollars efficiently. Too often, that's not the case,' said Sen. Chuck Grassley. The cups, which reheat beverages in-flight and cost $1,280 a piece, have a breakable handle that's not purchasable separately, a spokesman said. Heather Wilson, the secretary of Air Force said that replacing and buying the special mugs which can heat the liquids aboard air refueling the tankers in flight. This costs $326,785 to the Air Force since 2016. The Air Force at large has purchased 391 of the cups over the past two years, she said, totaling the $326,785 which is an average of $835 per cup.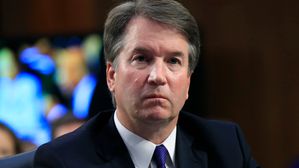 Founded in July, the Air Force Rapid Sustainment Office can print three-dimensional cup's handles for $ 0.05 which negates the need to buy an entire $1,280 cups. Grassley stated in a statement on Friday that he was not completely satisfied with the response and vowed of the Air Force to pursue the issue further.
Source: USA Today
Pursuing a integrated degree of engineering and law, got into content writing as a hobby. Started my initial work on multiple pages on Facebook and after receiving experience shifted to writing articles.