Shrinking Season 1 Episode 10 Predictions: Release Date, Where to Watch Online, and More!
Recap of Shrinking Season 1 Episode 9
In the penultimate episode of Shrinking Season 1, Jimmy, Gaby, and Paul are progressing personally and professionally. Here are the highlights of what happened:
Jimmy takes his advice and spreads his wife's ashes while parenting his daughter better and making progress at work.
Paul receives a career achievement award and invites his family to go to Las Vegas, causing tension with his daughter Meg.
Gaby meets with Nico to apologize, but he wants to get back together. She nearly sleeps with him but chooses Jimmy instead.
Sean pitches his catering business idea to Liz, and she begrudgingly accepts.
Alice starts to bond with Jimmy but storms off, upset after forgetting her mother's birthday.
Shrinking Season 1 Episode 10 Release Date and Where to Watch Online
Shrinking Season 1 Episode 10, "Closure," will be released on Apple TV+ on Friday, March 24th, 2023, at midnight PT. You can catch the episode with a subscription to Apple TV+.
Predictions for Shrinking Season 1 Episode 10
Here are some of our predictions for the upcoming episode:
Jimmy's Confidence Grows
We predict that Jimmy will overcome his struggles and give a heartwarming speech at Brian's wedding, becoming a perfect officiator.
Paul's Romantic Life Takes a Hit
We think Paul will attend the wedding with Julie, but ultimately, he will decide to move back to be with his family, causing him to break up with Julie.
Gaby and Jimmy Keep it Casual.
While Gaby and Jimmy discuss the possibility of going to the wedding together, they will decide to keep things casual instead.
Alice's Offer Will Be Declined
Alice invites Sean to the wedding, but we predict he will decline her offer.
Jimmy and Alice's Emotional Conversation
Jimmy and Alice will have an emotional conversation about Tia, which will be cathartic for both.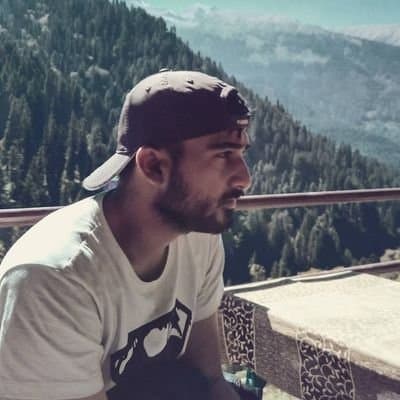 A journalist passionate about entertainment, pop culture, anime, gaming, and celebrity news: with years of experience in writing and reporting, I love to delve deep into the latest trends, information, and controversies surrounding entertainment and celebrity culture. Whether you're a die-hard gamer, an anime fanatic, or love to keep up with the latest celebrity news, I've got you covered.