For all the passionate devotees of the iconic Law & Order series, recent announcements may have taken the wind out of your sails. The surprising delay in the release of its pioneering series has certainly been a shocker. Additionally, the absence of the much-loved Law & Order: Special Victims Unit from the release schedule might have left many feeling a little lost. To add to the dismay, the fact that Law & Order: Organized Crime won't be appearing in this year's TV agenda is surely a bitter pill to swallow. With all these changes, fans are undoubtedly yearning for their regular dose of riveting courtroom duels, meticulous detective work, and those heart-stopping moments of crime revelation.
But worry no more, dear fans! For those with an insatiable appetite for legal battles, the thrill of detective chases, or simply in search of a compelling police tale to bridge the gap, we have just the list for you. Immerse yourself in these 13 outstanding shows that encapsulate everything we adore about Law & Order and its spin-offs. They're sure to quench your thirst for drama and intrigue!
True Detective

True Detective is a television show that stands out as a gripping and intense crime drama. Premiering on HBO, this series dives deep into the minds of its central characters, often detectives, as they try to solve chilling mysteries. Each season presents a different story and set of characters, giving viewers fresh and unique perspectives on crime, justice, and personal struggles. Some of the biggest names in Hollywood, like Matthew McConaughey, Woody Harrelson, and Mahershala Ali, have taken lead roles in the series, adding depth and nuance to their characters.
What makes True Detective especially captivating is not just the twists and turns of its plots, but also the way it explores the human spirit. The series isn't afraid to dive into the darker corners of life, emotions, and morality. Through stunning visuals and brilliant storytelling, True Detective has garnered a loyal following and has been praised for its exceptional writing and performances. If you're someone who enjoys a thought-provoking and emotionally charged drama, this show is definitely worth a watch. Don't miss out; catch this riveting series on Max.
Chicago P.D.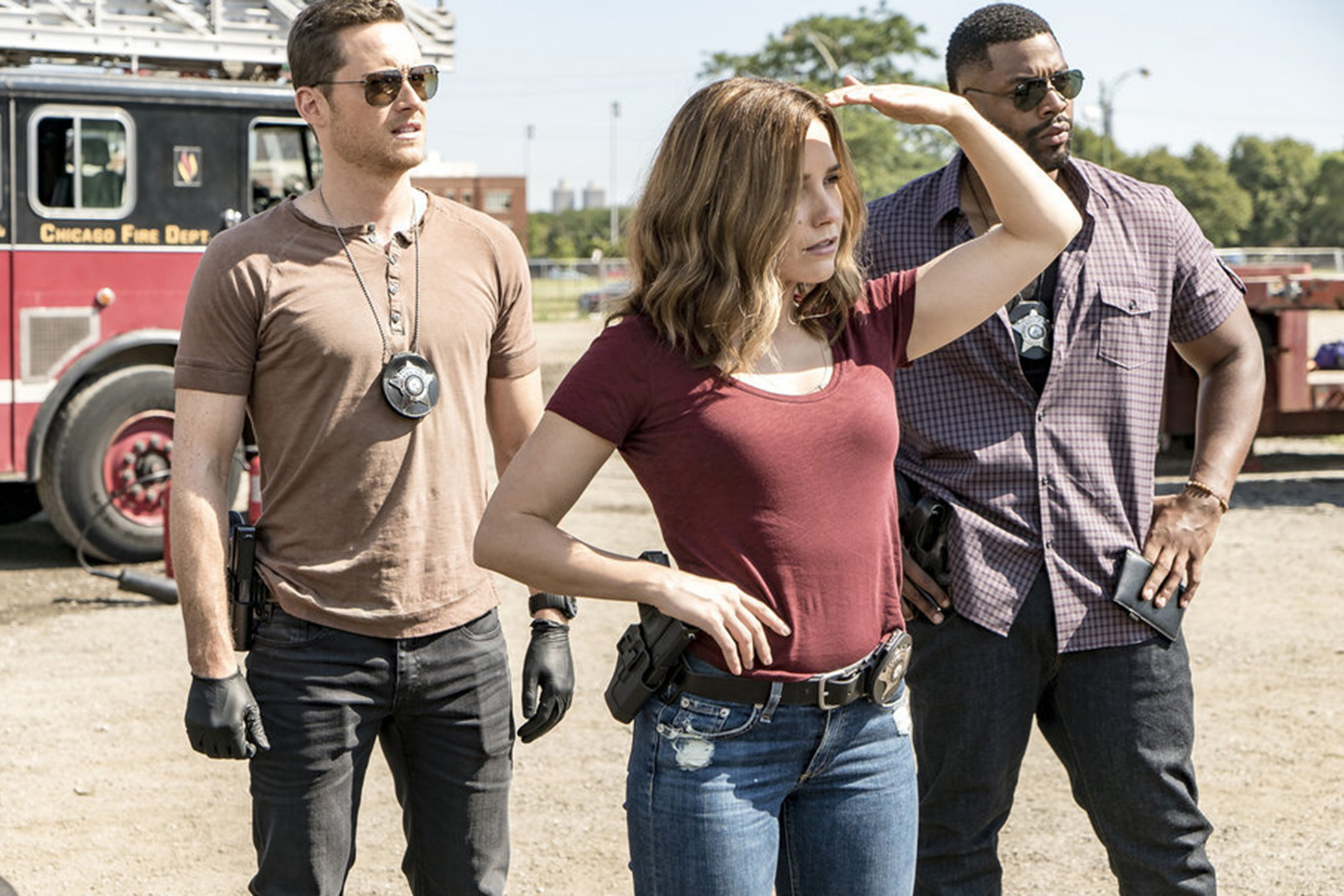 Chicago P.D. is a popular television show that takes viewers on a thrilling ride through the streets of one of America's most vibrant cities, Chicago. The show, which first started airing in 2014, is part of a bigger family of series created by the talented Dick Wolf, including other hits like Chicago Fire and Chicago Med. In Chicago P.D., viewers are brought into the daily lives and challenges faced by the brave men and women working at the Chicago Police Department. Following the hardworking and determined Sergeant Hank Voight and his team of detectives, the show delves into the gritty and sometimes dangerous world of law enforcement.
Each episode is a rich tapestry of human stories, where the officers not only fight crime and uphold justice but also navigate their personal lives with the same vigor and commitment. The ensemble cast, led by the stellar Jason Beghe, portrays a wide range of characters, each with their distinct personalities and backgrounds, bringing depth and authenticity to their roles. Over the seasons, fans have come to love and sometimes even shed tears over the ups and downs in the lives of these police officers.
The show skillfully balances heart-stopping action scenes with tender moments of camaraderie and friendship, creating a viewing experience that is both exciting and heartwarming. Simple yet powerful, Chicago P.D. offers a captivating glimpse into the world of those who protect and serve, celebrating heroism, community, and the spirit of Chicago. It's available on Peacock.
Criminal Minds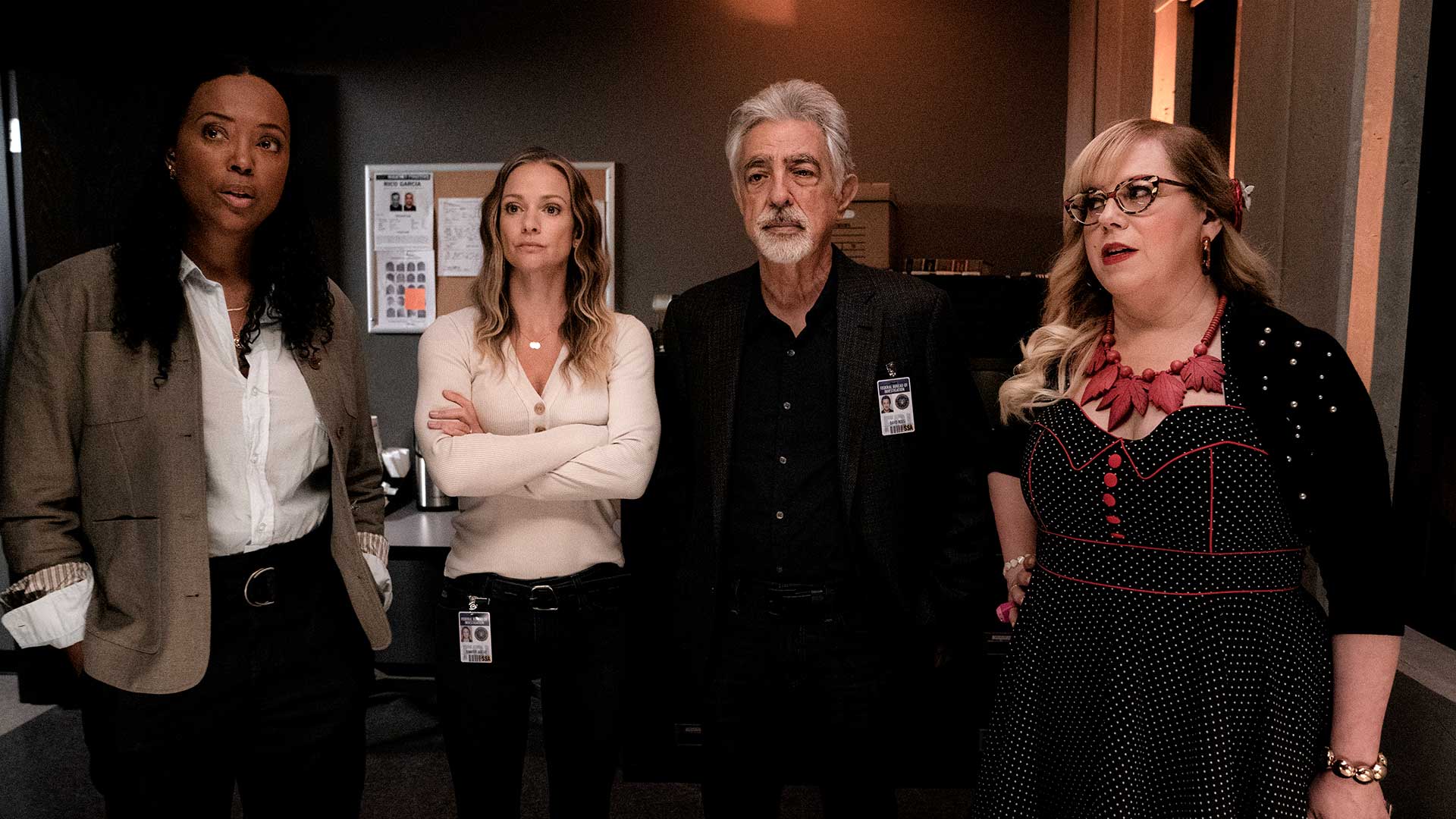 Criminal Minds is a popular TV show that was on the air for 15 seasons, from 2005 to 2020. The show takes us into the world of the FBI's Behavioral Analysis Unit (BAU), a special group that studies criminals' minds to figure out why they commit crimes. Instead of just chasing the bad guys with guns and fast cars, this team looks at clues, behaviors, and patterns to predict what the criminal will do next. The show has a mix of suspense, drama, and sometimes even a bit of humor.
We get to see the agents working on cases, but also learn about their personal lives and the challenges they face. Over the years, many characters come and go, but each one leaves a mark. Fans of the show love trying to solve the mysteries alongside the team and getting to know the agents as if they were real people. Every episode brings a new story, a new criminal, and a new puzzle to solve, making Criminal Minds a show that keeps viewers on the edge of their seats. Join the BAU team on Paramount+.
CSI: Crime Scene Investigation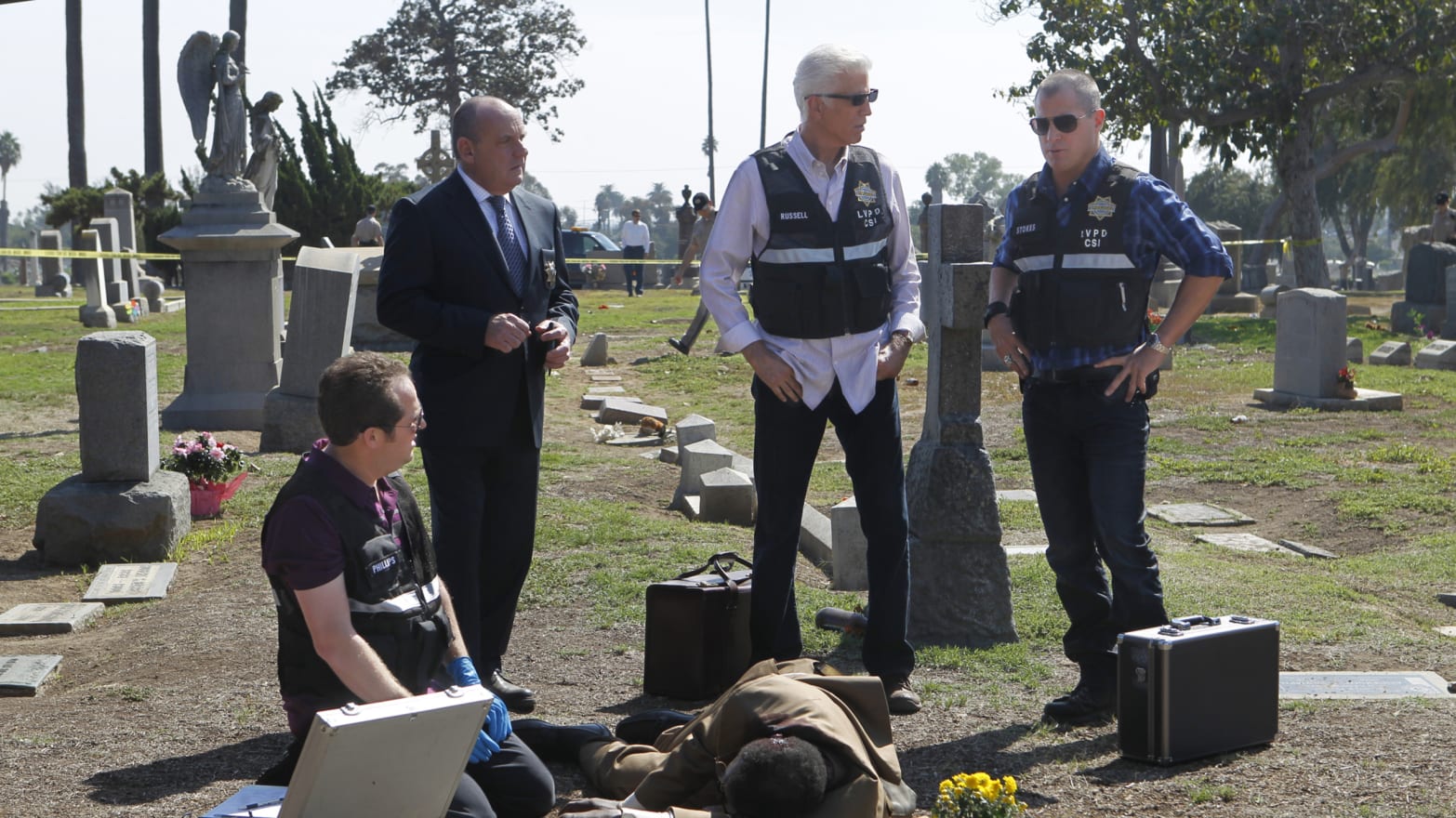 CSI: Crime Scene Investigation is a television show that took the world by storm when it first aired in 2000. Set in the flashy city of Las Vegas, the show follows a team of forensic scientists as they solve mysteries by examining evidence from crime scenes. Instead of just relying on traditional methods like questioning suspects, these investigators use science and technology to uncover the truth. Every episode has its own unique case, ranging from simple thefts to more complex and dark mysteries, and viewers get a peek into the intricate world of crime-solving.
The main characters, including Gil Grissom, Catherine Willows, and Nick Stokes, bring depth to the show with their personal stories and professional challenges. What makes CSI stand out from other crime shows is its detailed portrayal of the scientific methods used in real-life investigations. The show not only entertains but also educates its audience about the importance of evidence and the role of forensic science in solving crimes. Over the years, CSI's gripping storytelling and fascinating science have made it a favorite among both fans and critics. Catch up on Hulu or Paramount+.
Oz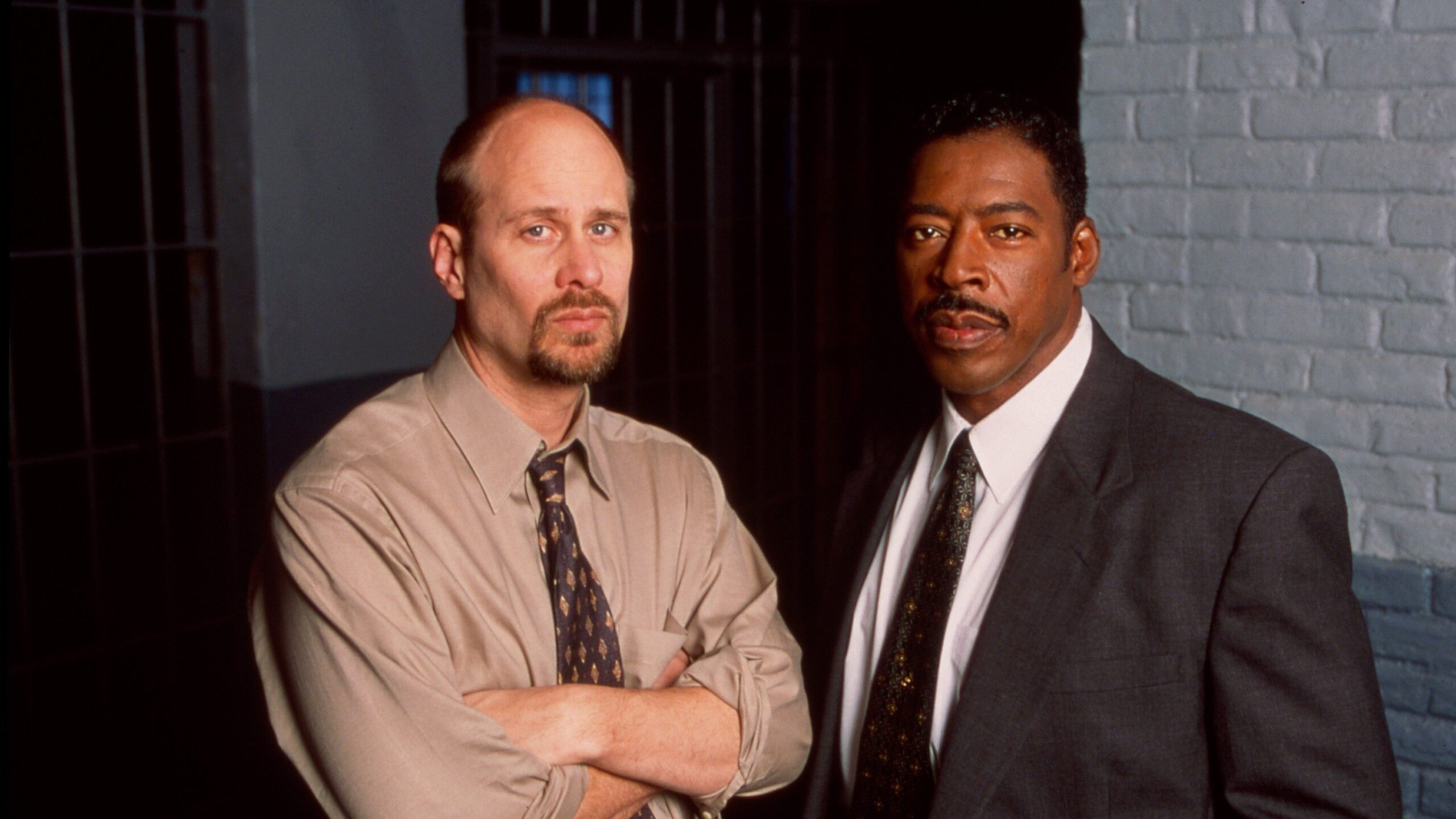 Oz is an HBO show that broke barriers and set the stage for the golden age of television we're currently witnessing. Premiering in 1997, Oz introduced viewers to the intense and sometimes terrifying world of Oswald State Penitentiary, a fictional maximum-security prison. The show, with its unique storytelling and in-depth exploration of character dynamics, made it clear from the start that it wasn't like anything we'd seen on TV before. Inside the prison's walls, viewers met a wide range of characters, each with their own rich backstory and motives, from prisoners to guards.
The show's creator, Tom Fontana, brilliantly peeled back the layers of these characters, showing the humanity and flaws in each one. While the prison setting might suggest a show filled with violence and darkness, Oz went beyond that, touching on themes of redemption, justice, and the human spirit's capacity for change. For many, it served as a deep dive into the complexities of the human psyche and the societal systems we're a part of. Even years after its conclusion, Oz remains a masterclass in storytelling and is a testament to the power of television to evoke thought and emotion. Dive into the chaos on Max.
Mare of Easttown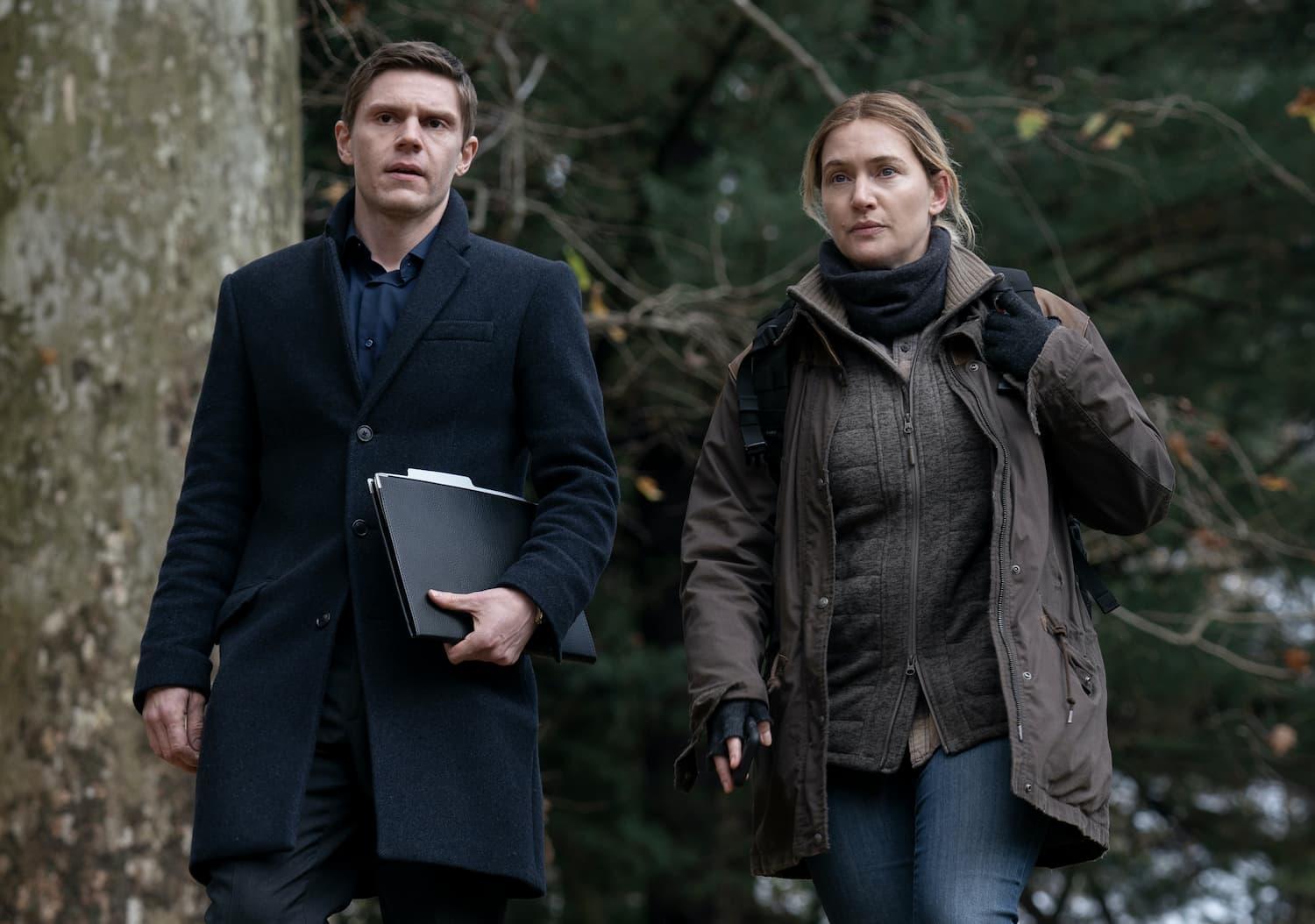 Mare of Easttown is a gripping TV show that many people have been talking about. The story unfolds in a small town named Easttown, where everyone seems to know each other's business. At the heart of this tale is Mare Sheehan, a detective who is trying to solve a complicated mystery while also dealing with many troubles in her own life. The show is special not just because of the suspenseful twists and turns, but also because it paints a real picture of life in a close-knit community.
Every character has depth, and their stories weave together in a way that keeps viewers on the edge of their seats. The show also highlights how the past can shape our present and how tough decisions can affect not just one person, but a whole community. The actress Kate Winslet plays Mare, and her performance has been praised by many. She brings a rawness and authenticity to the character that makes you feel for her, even when she's making mistakes. The show has a mix of drama, suspense, and moments of humor, making it a complete package for those looking for a memorable TV experience. Stream the drama on Max.
The Closer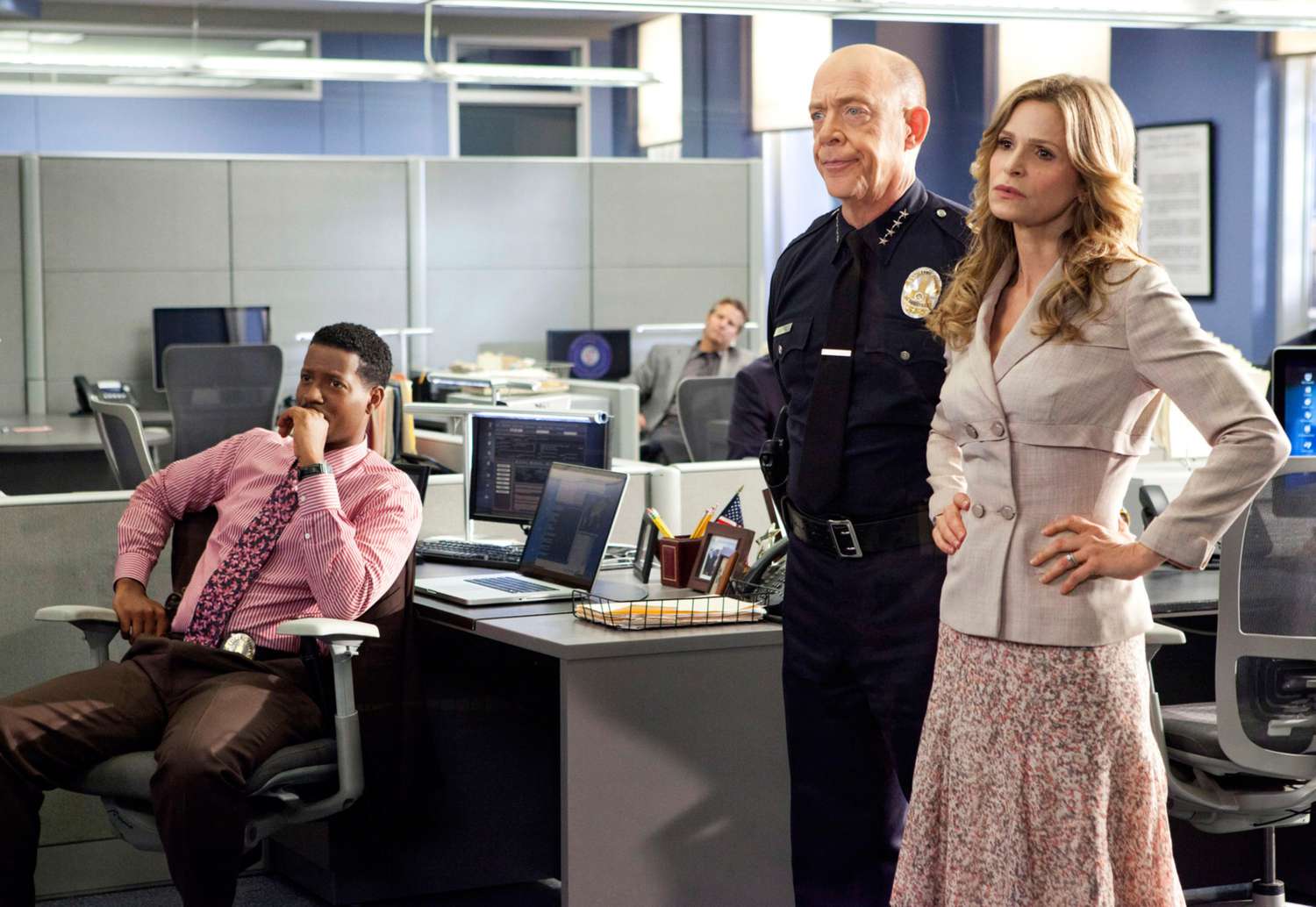 The Closer is a riveting American television drama series that has captured the hearts and minds of viewers since its debut. This captivating show revolves around Deputy Chief Brenda Leigh Johnson, a determined and talented detective, played brilliantly by the talented Kyra Sedgwick. She's known for her unique ability to get confessions out of even the most tight-lipped suspects, earning her the nickname, The Closer. But it's not just her professional skills that make the show so engrossing.
The series delves deep into Brenda's personal life, showcasing the challenges she faces as a woman in a predominantly male-driven profession, as well as the intricacies of her relationships outside of work. One of the standout features of The Closer is the incredible ensemble cast, each bringing depth to their roles and adding layers of complexity to the storyline. The intertwining of crime-solving and personal drama, combined with memorable performances and gripping story arcs, has solidified The Closer as a must-watch in the world of television dramas. Catch glimpses on TNT or rent the complete series.
The Practice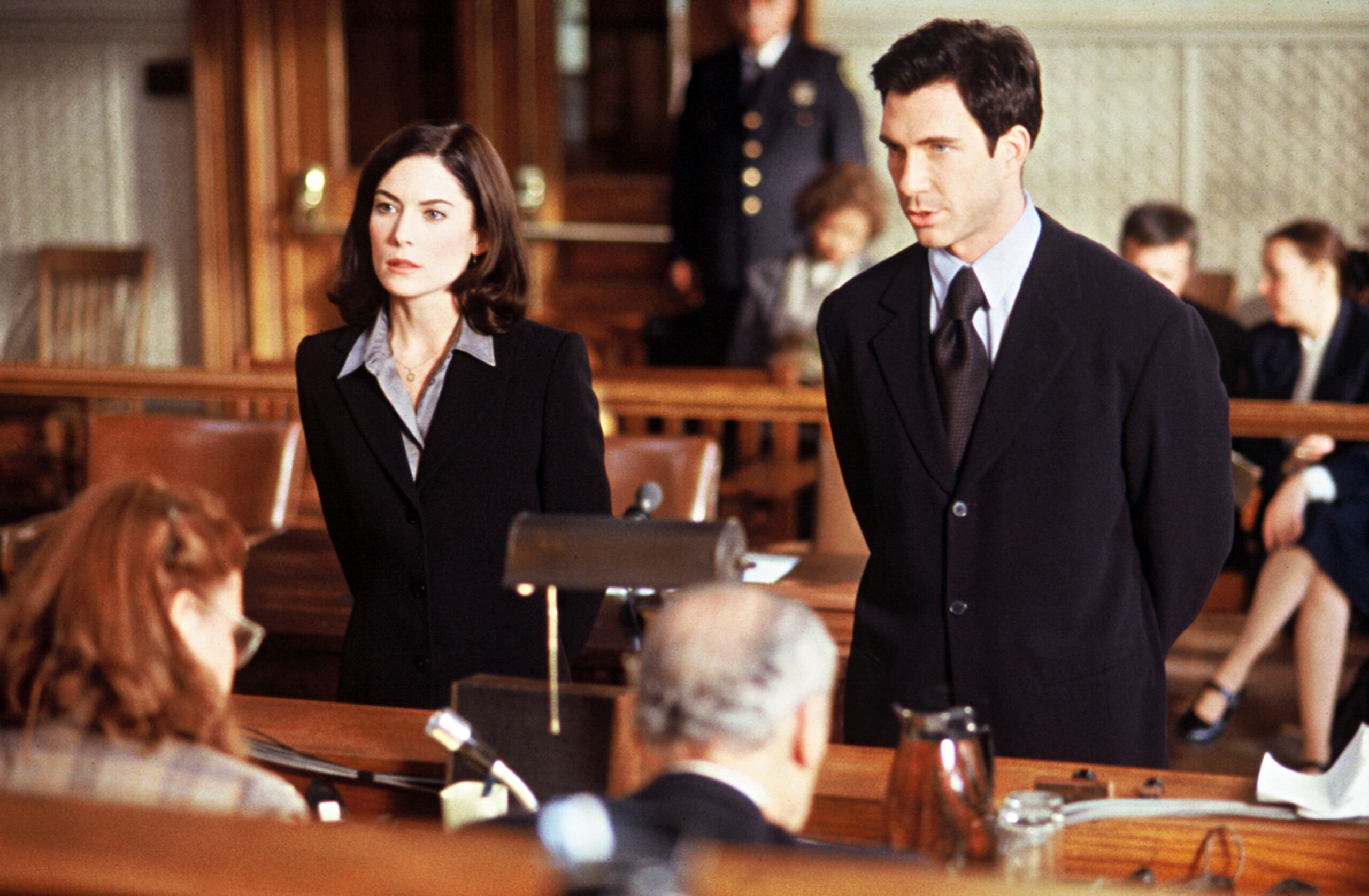 The Practice stands as one of television's most noteworthy dramas, captivating audiences far and wide with its deep dive into the world of legal proceedings and the lives of those who navigate them. Set against the backdrop of a bustling Boston law firm, this show offers a rich tapestry of stories, exploring both high-stakes courtroom battles and the more subtle, personal dramas that unfold behind closed doors. The ensemble cast, brimming with talent, provides the heartbeat of the series. Each actor masterfully brings to life a unique character, making viewers feel their struggles, triumphs, and moments of doubt.
What sets The Practice apart is its fearless approach to delving into moral dilemmas, ethical quandaries, and the ever-present tension between the letter of the law and its spirit. While we watch lawyers grapple with the complexities of their cases, we're also treated to intimate glimpses of their personal lives, adding layers of depth and authenticity to the narrative. Through all its twists and turns, The Practice never loses sight of its central theme: the pursuit of justice in an imperfect world. It's a poignant reminder that every legal case has a human story at its heart, filled with emotions, hopes, and dreams. Stream on Prime Video or Hulu.
Mindhunter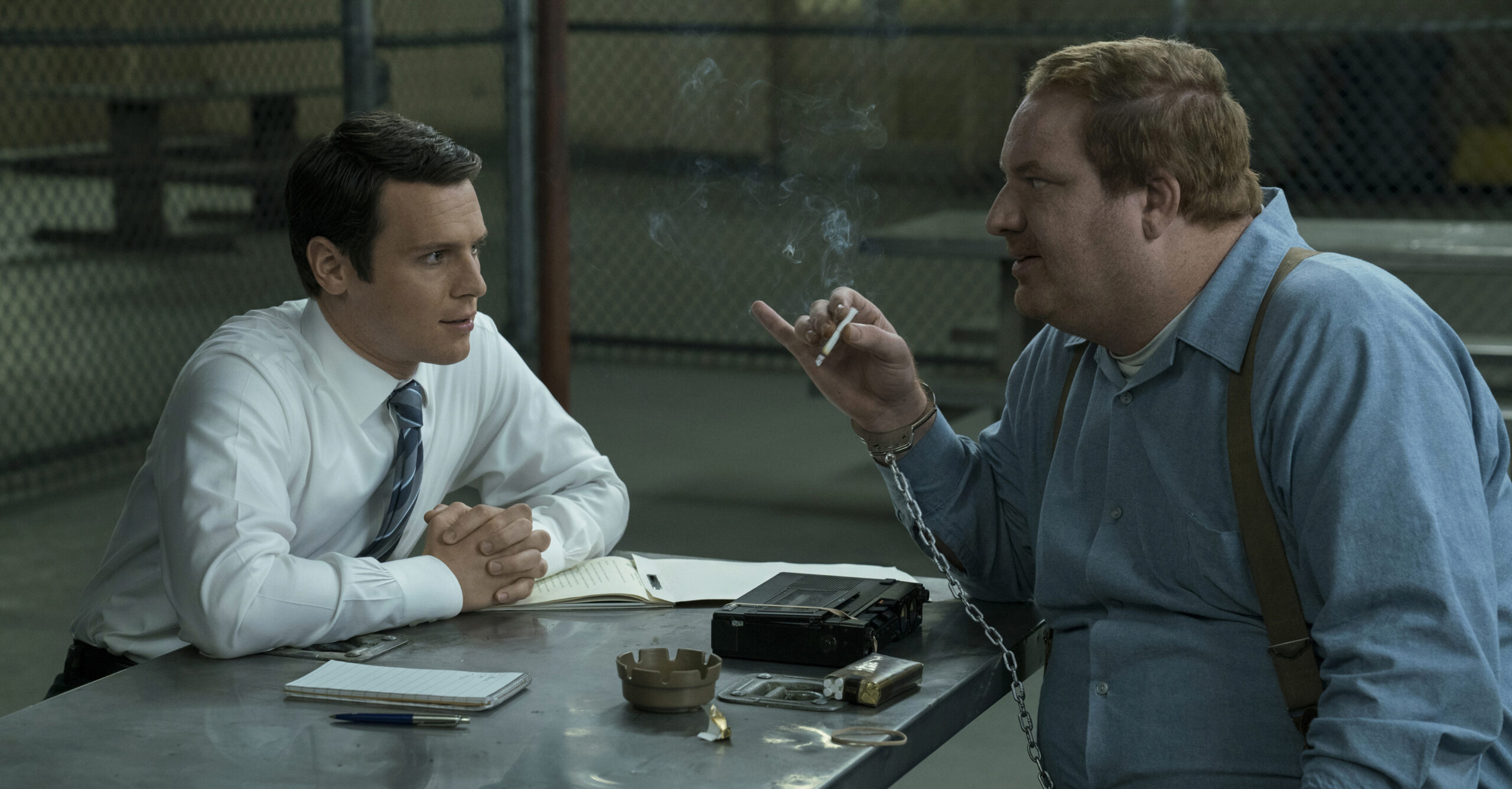 Mindhunter is a thrilling TV show that dives deep into the minds of some of the most notorious criminals in history. Set in the late 1970s, this drama follows two FBI agents, Holden Ford and Bill Tench, as they embark on a groundbreaking mission to understand the psychology of serial killers. The show is not just about solving crimes; it's a deep exploration of what makes someone commit such heinous acts. With the help of a brilliant psychologist, Dr. Wendy Carr, the agents interview and study these criminals up close, trying to identify patterns and motivations behind their actions.
The series does an amazing job of balancing intense drama with a real look at the history of criminal psychology. The characters are multi-dimensional and the storytelling is so gripping that it keeps viewers on the edge of their seats. Produced by the renowned director David Fincher, Mindhunter paints a detailed and chilling picture of the complexities of the human mind. Whether you're a fan of crime dramas or are simply curious about the inner workings of the human psyche, this show is a must-watch. This visual treat awaits on Netflix.
Unbelievable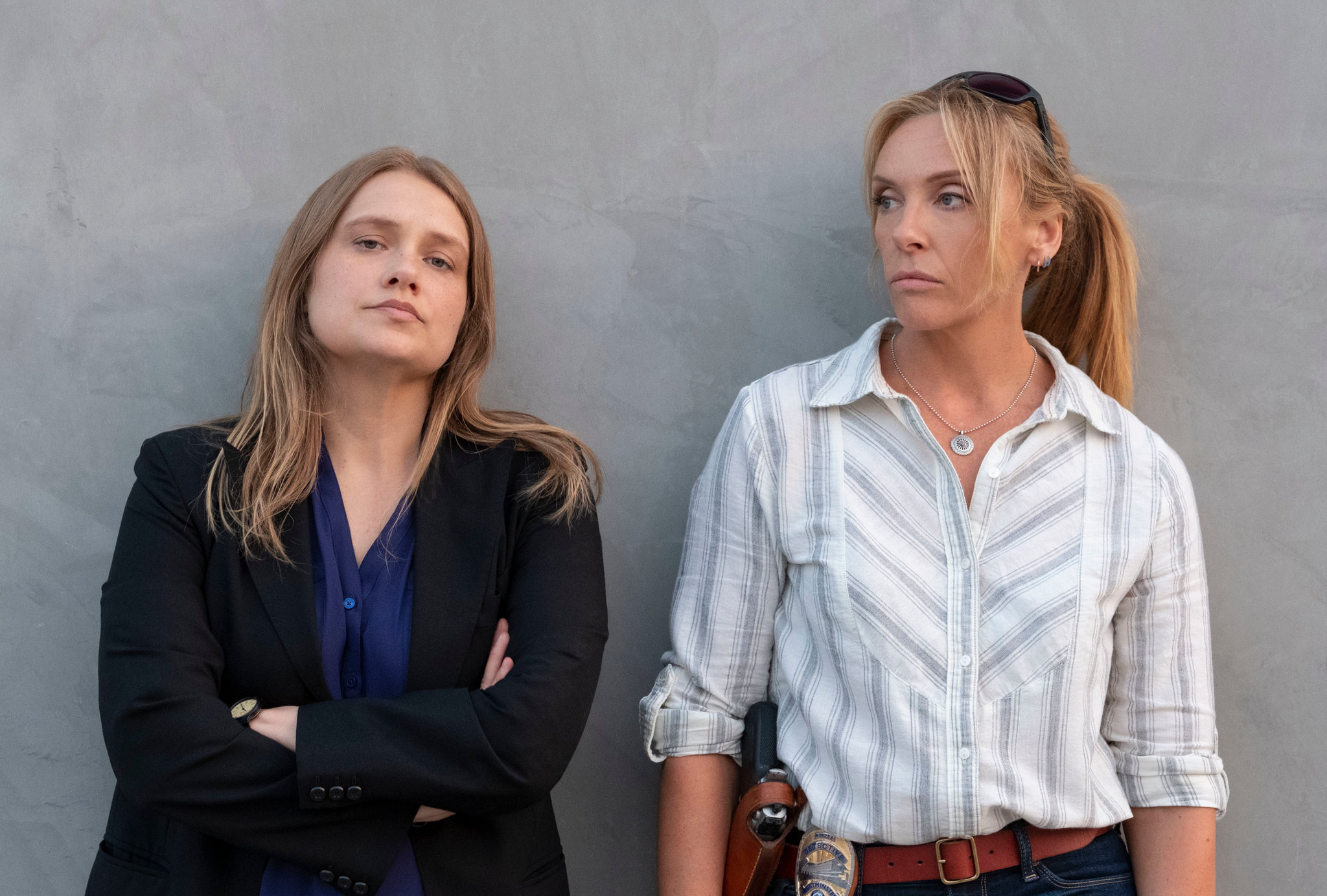 Unbelievable is a television show that has captured the hearts and minds of many viewers around the world. At its core, this series is more than just a drama; it's a deep dive into the world of police investigations and the emotional journey of survivors of trauma. The story revolves around a young woman named Marie who faces skepticism and disbelief when she reports a traumatic incident to the police. As the tale unfolds, two detectives come into the picture, delving into a string of similar cases. Their determination and drive to find the truth form the backbone of this gripping narrative.
The brilliance of Unbelievable lies in its ability to weave together a powerful narrative about trust, resilience, and the quest for justice. The performances by the cast are truly remarkable, making every scene feel raw and real. The show doesn't just entertain; it prompts discussions about the importance of believing survivors and how society can, at times, fail them. For those looking for a series that combines suspense with deep emotional storytelling, Unbelievable is a must-watch. Catch it on Netflix.
Broadchurch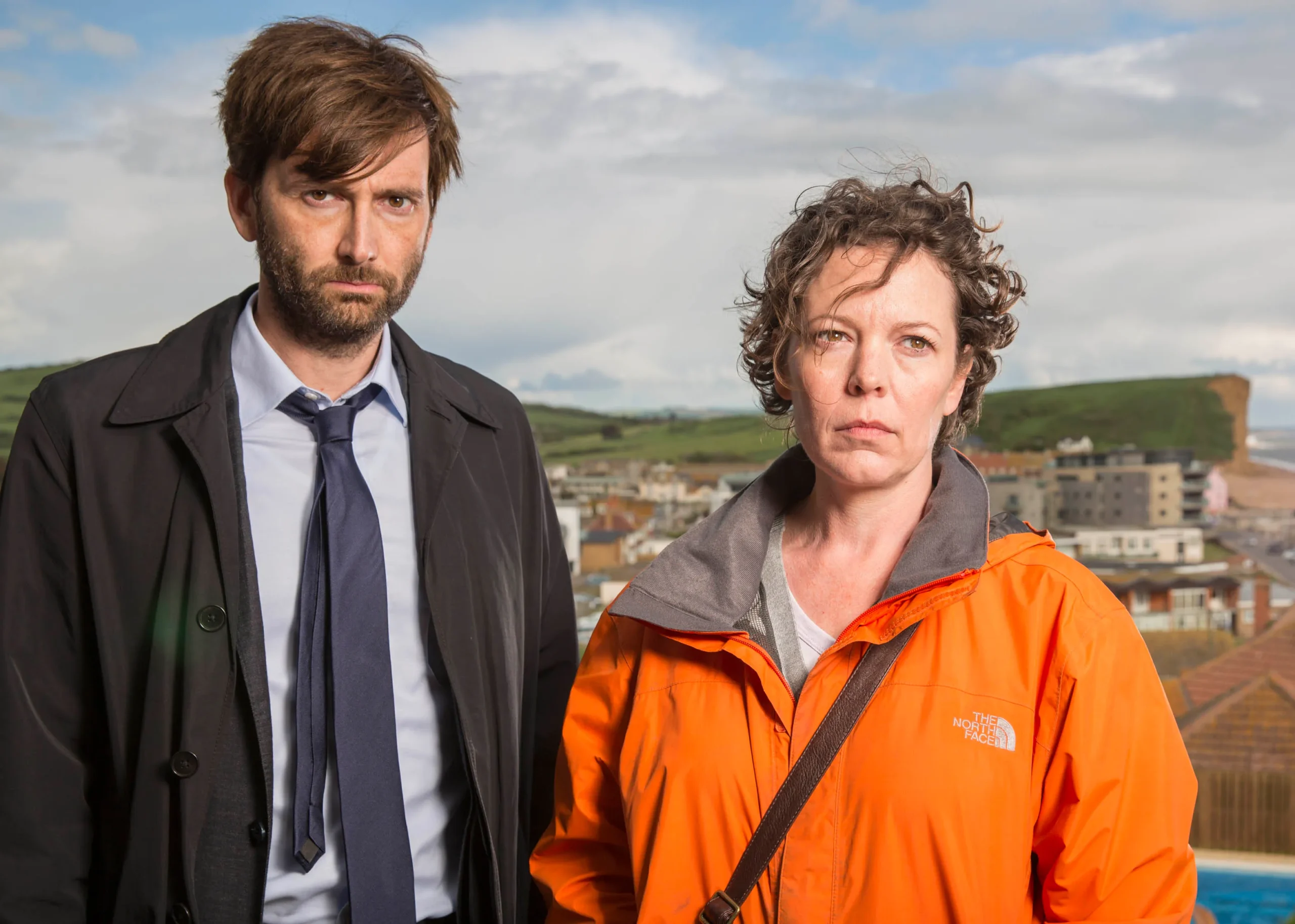 Broadchurch is a gripping British crime drama that has captured the hearts and minds of viewers worldwide. Set in a picturesque seaside town, the show tells the story of a close-knit community turned upside down by a sudden tragedy – the mysterious death of a young boy named Danny Latimer. As Detectives Alec Hardy and Ellie Miller dive into the investigation, they peel back the layers of the town and uncover secrets that many hoped would stay hidden.
The actors, including David Tennant and Olivia Colman, deliver powerful performances that make the characters come alive on screen. What makes Broadchurch stand out isn't just its compelling mystery, but also the way it paints a picture of how grief and suspicion can affect a community. Every episode pulls you deeper into the web of intrigue, making it nearly impossible to turn away. The show masterfully combines suspense with raw emotion, offering viewers a rich tapestry of storytelling that lingers long after the final credits roll. Available on PBS Masterpiece's Amazon channel.
Line of Duty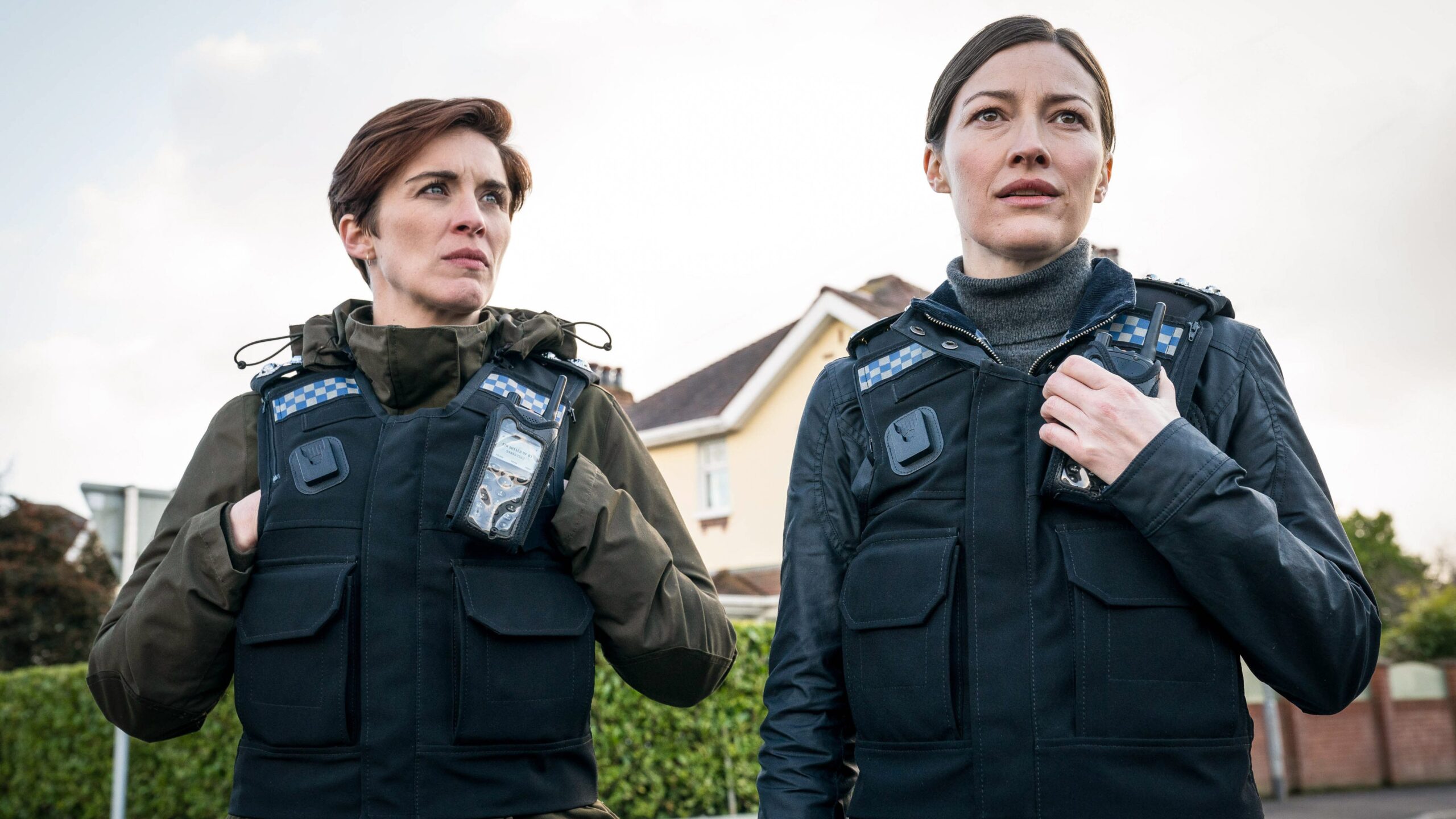 Line of Duty is a pulsating British television show that gripped audiences from its inception in 2012 all the way to its thrilling conclusion in its sixth season in 2021. The heart of the series is the fierce team of anti-corruption police officers, led at various times by the tenacious and sharp Steve Arnott and the deeply principled Ted Hastings, tasked with unmasking the 'bent coppers' — the bad apples tarnishing the police force's reputation from within.
Through a lens that doesn't shy away from showcasing both the camaraderie and the conflicts in the police force, the show introduces us to an intriguing, layered narrative where every episode promises heart-stopping moments of tension, unexpected twists, and turns that keep viewers on the edge of their seats. While Line of Duty has masterfully crafted an environment filled with suspense and mystery, what truly anchors the show is its deep dive into the psyche of its characters — the valiant, the corrupted, and those trapped in the gray areas between right and wrong.
Its realistic portrayal of the moral dilemmas faced by the officers gives the series a human touch that is both compelling and heart-rending. Moreover, the series benefits greatly from stellar performances by a cast that delivered their roles with a kind of raw authenticity that brought the characters to life, etching them indelibly in the audience's mind.Line of Duty is more than just a police procedural; it's a riveting exploration of the complex world of law enforcement, where the line between duty and personal morals often blurs, making it a standout show in a crowded landscape of crime dramas. Find it on Hulu, Prime Video, or Peacock.
Homicide: Life on the Street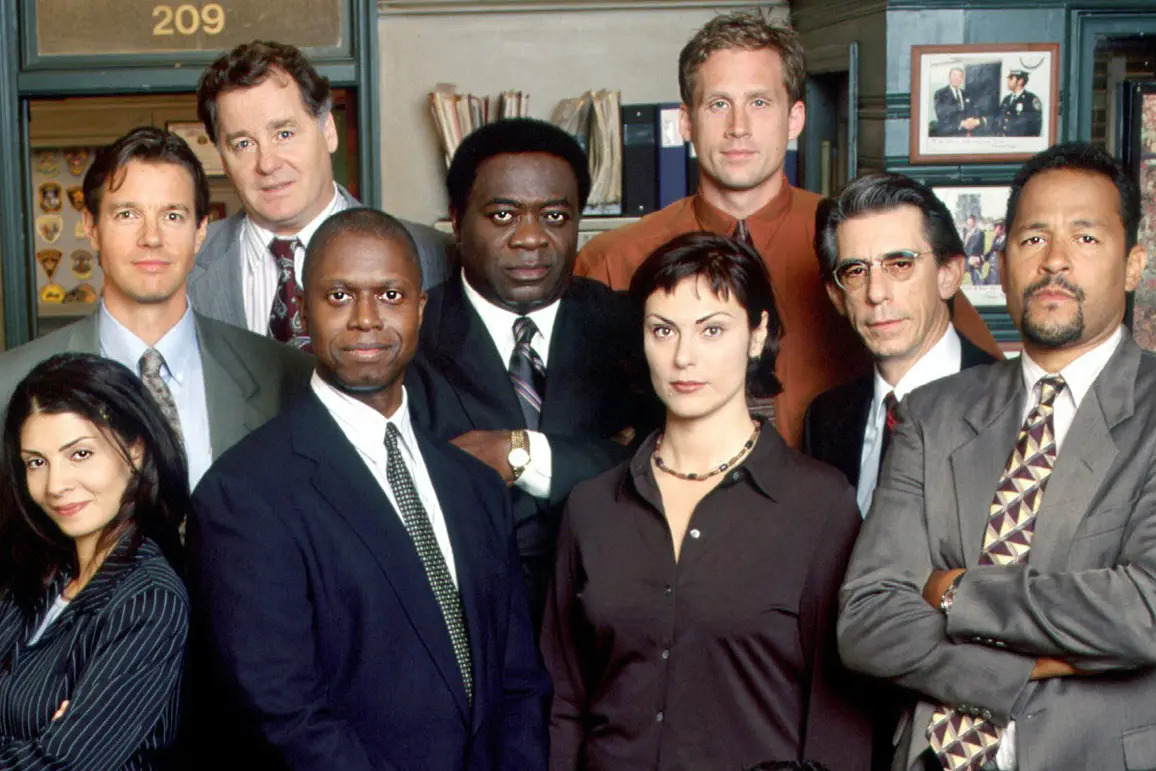 Homicide: Life on the Street is a television gem that stands out from the many police dramas of its time. Aired from 1993 to 1999, this show dives deep into the world of detectives in Baltimore as they unravel complex cases and navigate the challenges of their personal lives. Rather than focusing solely on high-action scenes and tidy conclusions, Homicide opts for a raw, almost documentary-like approach, showcasing the emotional toll and gritty realities of detective work.
The characters are layered, displaying a mix of determination, vulnerability, and camaraderie. The series also shines a light on the city of Baltimore, making it a central character in its own right – revealing its beauty, flaws, and the daily struggles of its inhabitants. While many shows provide clear distinctions between heroes and villains, Homicide blurs these lines, challenging viewers to think more deeply about morality, justice, and the human condition. Its unique storytelling style, combined with stellar performances from the cast, makes it a must-watch for anyone who appreciates nuanced drama. Although it's hard to stream due to rights issues, it's a gem worth hunting down.
Final Take
In the realm of television, the Law & Order franchise stands out as an iconic series that captivates audiences with its unique ambiance and intricate storytelling. Truly, there's something about its gripping episodes that is hard to find elsewhere. However, the expansive world of TV doesn't disappoint. It offers a plethora of outstanding shows that, while not direct replicas, echo the spirit and essence of Law & Order.
As fans eagerly await the next chapters in their beloved legal dramas, there are several other series that step up to the plate, filling the void and ensuring that viewers' cravings for suspense, drama, and a sense of justice are well-catered for. So, while we hold our breath for the return of our favorite detectives and lawyers, there's no shortage of shows to dive into. Happy binge-watching!