NBA legend Shaquille O'Neal is losing tons of weight and for one simple purpose. He wants to underwear ads with his sons. The basketball player with a massive physique has previously said that he struggled with his weight. However, he is doing the undoable. Shaq has lost 40 pounds and is looking forward to dropping 20 more. His weight loss journey started last year and the professional freak has not deferred from it. The reason why Shaq went of course is because of personal reasons.
Shaquille O'Neal once revealed that the death of his sister Ayesha Harrison-Jex, and good friend and former Lakers teammate, Kobe Bryant broke him. He said, "My sister passed away before Kobe. And then Kobe passed away and then I had 28 other people pass away. [2020] was a really bad year and I didn't want to do anything. So, when you don't want to do anything, but you need to stay out of trouble, there's two things you can do: eat and Netflix."
Shaquille O'Neal lost 40 pounds!
Shaq said, "I lost 40 pounds. I need to lose about 20 more, but impressive. Imma get real chiseled up and do an underwear ad with my sons. The weight just fell off. I'm not at 100 percent ninja mode yet. I'm still 75 percent." When asked about his goal, he said, "I think I could get the Marky Wahlberg look," he said. "I want to be known as the Black Mark Wahlberg." Shaq once explained his bad eating habits.
He once said, "My problem is, I've always been a sandwich guy. Sandwich for lunch, sandwich for dinner, sandwich for snack. And when all of that was going on last year, I couldn't sleep. So, I'd wake up at three in the morning and make a sandwich, five in the morning and make a sandwich." After dealing with personal losses, the businessman also dropped his workout schedule.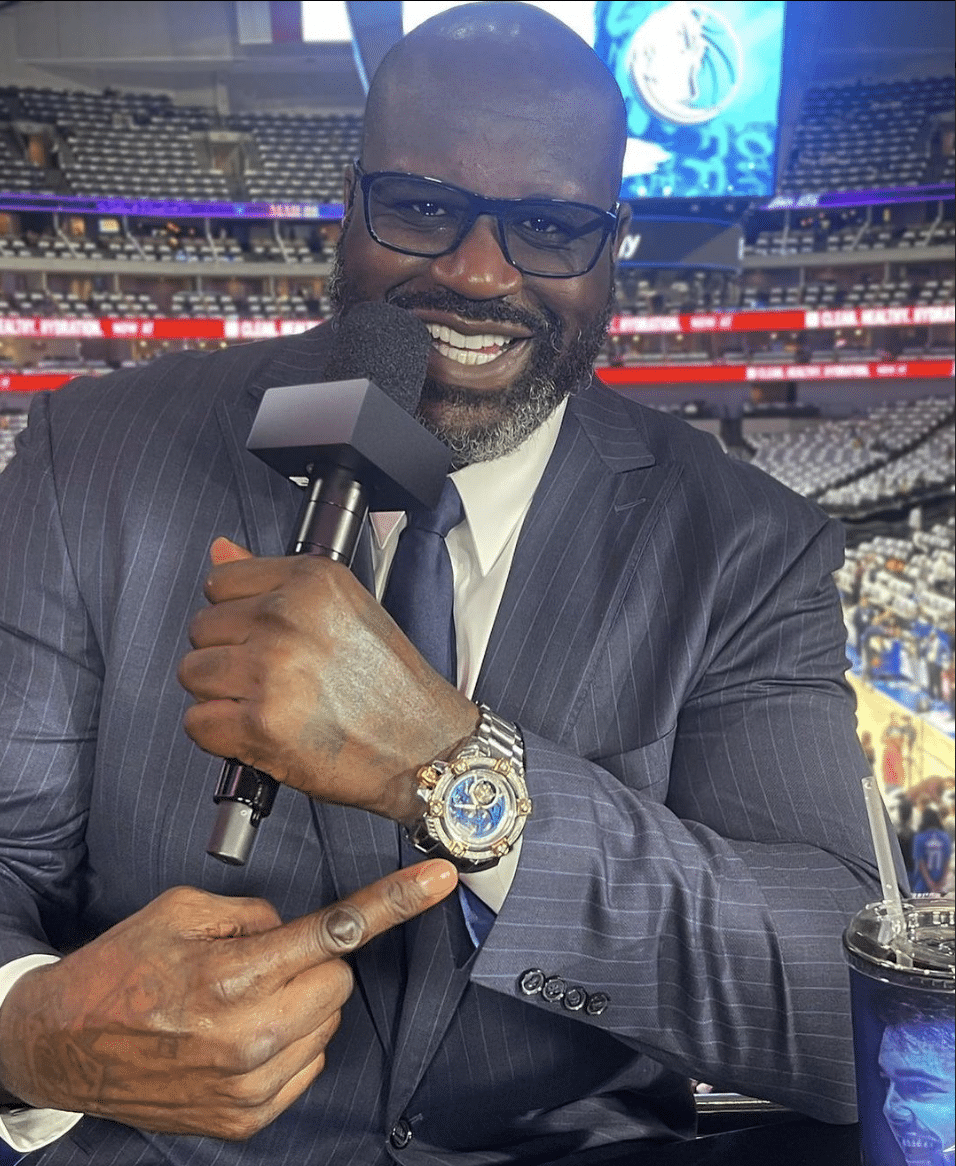 Talking about doing advertisements with his sons, he opened up about his parenting style. He is s father to six kids. Shaquille O'Neal said, "I'm caring, I'm funny. I'm honest — and I teach by example. I can tell my kids to go get an education, but I'm the example." He claimed that his kids "are way smarter" than him and more capable of succeeding in school. Shaq continued "I did it, and I'm not that smart."
In one of his previous interviews, Shaquille O'Neal said, "(I) was starting to look old and didn't want to." He continued, "So I said to myself, I want to take my shirt off on Instagram one last time. I saw this 70-year-old guy on there, and he had muscles everywhere. So I just decided to switch it up." To achieve his 'dream bod', he has been having "fruit, protein shakes, salads, fish, chicken and asparagus or other vegetables" in "very small portions."