When it comes to the year 2000's chart-topping songs, few can forget the infectious beats and catchy lyrics of Shaggy's "It Wasn't Me." However, according to the renowned rapper, the true message of the hit track has been widely misinterpreted. In an exclusive interview with People, Shaggy sets the record straight and sheds light on the real intention behind his biggest single.
The Storyline of "It Wasn't Me"
For those who may not have tuned in to the radio during the early aughts, "It Wasn't Me" narrates the tale of a man, voiced by singer RikRok, who finds himself caught red-handed in an act of infidelity by his significant other.
Shaggy's character, the supportive friend, advises him to deny the accusations and simply claim, "It wasn't me" — a seemingly absurd suggestion considering the overwhelming evidence against him, including being caught "on the counter," "in the shower," and "even on camera."
Unveiling the Anti-Cheating Message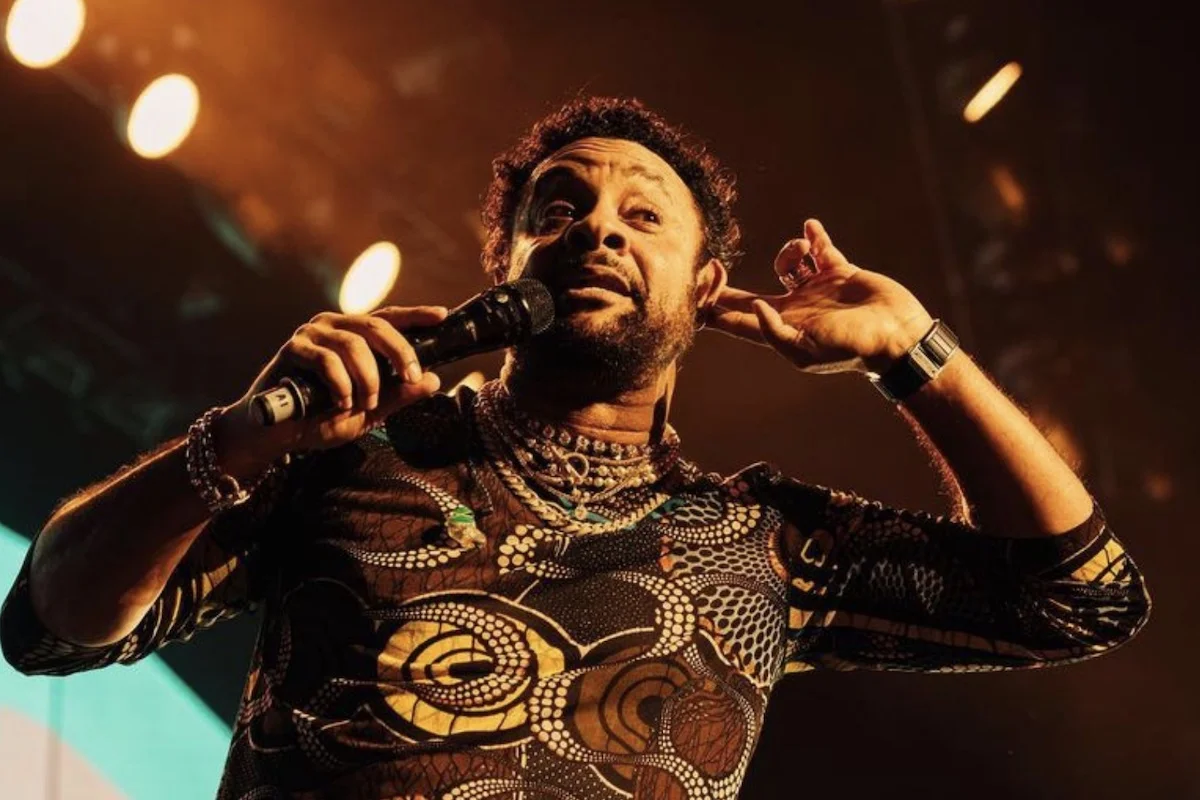 Contrary to popular belief, Shaggy emphasizes that "It Wasn't Me" is far from being a pro-cheating anthem. In fact, it's an anti-cheating song with a powerful message, if one listens closely. The rapper clarifies the true meaning behind the lyrics, urging the audience to pay attention to the song's conclusion:
"Gonna tell her that I'm sorry for the pain that I've caused
I've been listening to your reasonin'; it makes no sense at all
Need to tell her that I'm sorry for the pain that I've caused
You may think that you're a player, but you're completely lost"

"Nobody hears that part!" Shaggy exclaims. "That's what the song says." The rapper highlights the underlying remorse expressed by RikRok, who ultimately rejects the ill-advised suggestion and chooses to apologize sincerely instead.
The Untold Story of "Boombastic"
While Shaggy unravels the misconceptions surrounding "It Wasn't Me," fans eagerly await the day he reveals the hidden depth behind another beloved hit, "Boombastic."
FAQ
What is the true message of "It Wasn't Me" by Shaggy?
Contrary to popular belief, "It Wasn't Me" is not a pro-cheating song; it carries a strong anti-cheating message. The lyrics emphasize the importance of taking responsibility for one's actions and offering a genuine apology for the pain caused.
What part of the song clarifies the anti-cheating stance?
The conclusive section of the song highlights the remorse of the protagonist, voiced by RikRok, as he rejects the misguided advice and decides to apologize sincerely for his actions. This part emphasizes the song's anti-cheating theme.
While Shaggy has yet to unveil the hidden depth behind another popular hit, fans remain eager to discover the untold story behind "Boombastic."
Source: HuffPost