Introduction
The highly successful Netflix fantasy teen epic Shadow and Bone returns with its second season and brings in many new characters for audiences to get to grips with. This article contains spoilers and explores the nature of Nikolai and the actor who plays him.
Who is Nikolai in Shadow and Bone Season 2?
Before we are introduced to Nikolai, we are first introduced to a character called Sturmhond. He is an infamous pirate who initially hired the Crows to track down Alina and the reward money that comes with her capture. In the new series, he asks the Crows for her current whereabouts. Eventually, Kaz gives up Alina's location, and Sturmhond captures her. Alina and Mal are forced onto Sturmhond's ship, but they convince him to help with their mission instead. Sturmhond helps them to find and kill the Sea Whip. He even supports their next mission into the Fold, where they hope to use this new power to destroy the Fold once and for all.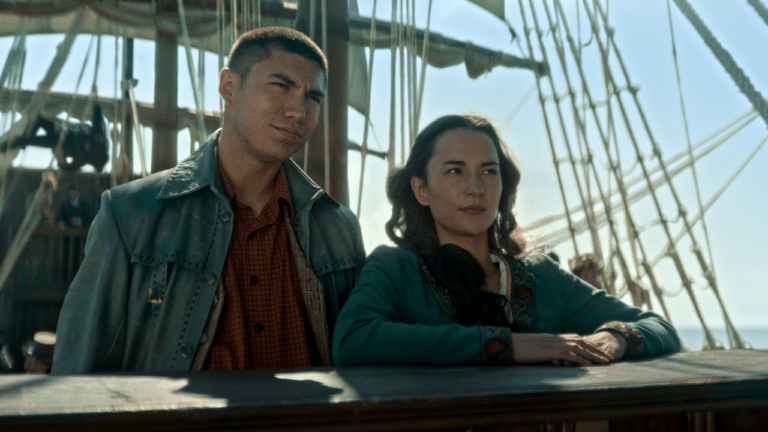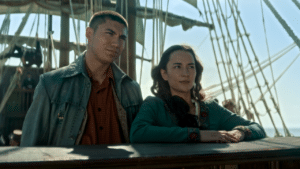 During this quest, the team is attacked and crashes land on the outskirts of the Fold. Sturmhond and his team are soon arrested. This is where Sturmhond reveals his true identity; he is Nikolai Lantsov. Nikolai Lantsov is the Prince of Ravka. But he is also known as the Major of the 22nd Regiment, Soldier of the King's Army, Grand Duke of Udova, second son of King Pyotr the Third, and ruler of the Double Eagle Throne.
He used his Sturmhond alias to track Alina undercover, but he is a good guy who wants to kill Kirigan, the Darkling, with Alina's help. After reuniting with his own family, Nikolai suggests an engagement with Alina to help strengthen alliances and provide Alina with some security in the nation. They immediately plan an engagement party but are attacked by Kirigan and his shadow monsters. This initiates a war between Nikolai and Kirigan. Nikolai fights valiantly alongside the Crows and manages to defeat Kirigan's army. After the Fold is destroyed and Kirigan is killed, Nikolai is crowned king, and Alina is the new queen.
Who plays Nikolai in Shadow and Bone Season 2?
Irish actor Patrick Gibson plays Nikolai Lantsov. He was born in Westminster, London, in 1995 but soon returned to his family's home nation of Ireland. There he studied Philosophy at Trinity College Dublin before pursuing a career in acting.
What is Patrick Gibson known for?
Patrick Gibson began his acting career in 2009 when he starred in three TV series The Tudors episodes. Since then, Gibson has performed in several TV shows, including a critical role in the Netflix original, The OA, playing Steve Winchell. Gibson has also starred in a handful of movies, including What Richard Did, Their Finest, and Tolkien. Hopefully, his more significant role in Shadow and Bone will lead to far greater opportunities in the future for this talented, up-and-coming actor.