Meet Negão, the cutest gas station employee in the world. This pooch is a stray dog that was found loitering around a gas station's construction site. Negão was a stray in Brazil but his charming and cuddly behavior got him a full-time job and place to live forever.
So if you visit Shell gas station in the town of Mogi das Cruzes, Brazil, then be ready to be greeted by the cutest employer ever! He can't fill gas in your car but he will make sure you'll get the best service.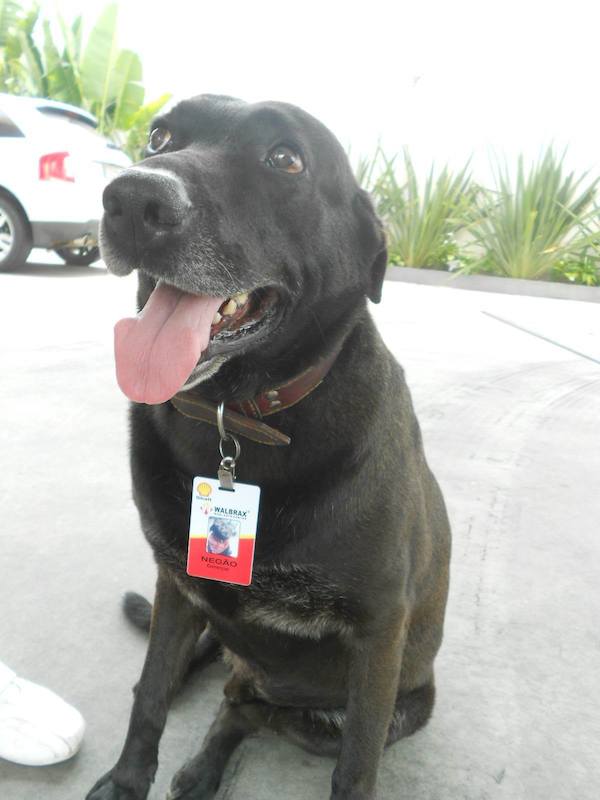 The canine was abandoned at a petrol stop by his previous owners
Unfortunately, things haven't been always good for him. A few years ago, Negão was abandoned by his previous owners.
When Sabrina Plannerer and her partner purchased a Shell gas that was still under construction, they saw a dog loitering around. After inquiring, they got to know that Negão was deserted by his previous owners.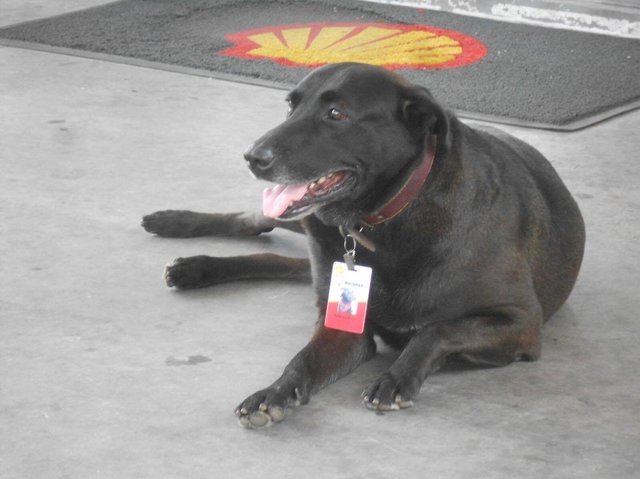 Sabrina adopted the dog and catered to all his needs. They took Negão straight to the vet where he was vaccinated and de-wormed. They then bought him some food, a bed to sleep, and a leash to take him on walks.
Shell Gas Station got its cutest employee
When the gas station was inaugurated, Negão was appointed as an employee. Seems amusing but this cutie has an official employee ID. And how adorable he looks in his little uniform.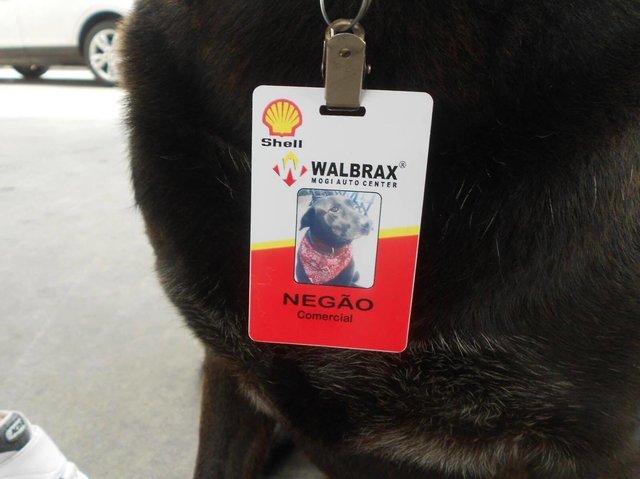 Customers were surprised to be received by such an alluring employee. He provides world-class customer service with his bewitching smile.
In an interview with The Dodo, Plannerer explained that;
"Negão waits for people to arrive, and then goes up to say hello, winning them over with his charms. Customers love him. Some people even bring him toys."
Negão's life isn't restricted to welcome customers. Every day an employee takes him on a walk. Since the gas station is 24×7 functioning, so there is always someone to take care of the pooch.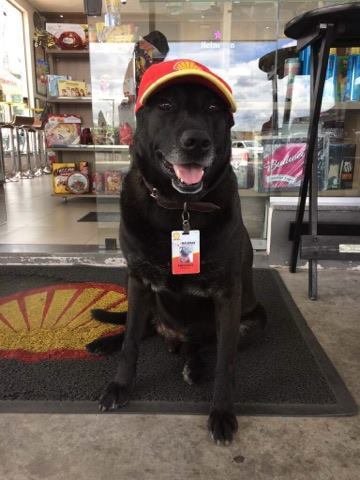 Negão has become a poster-pup of sorts for a local initiative from the charity Grupo FERA, which aims to pair needy stray dogs with businesses in the event that they cannot find a more traditional home.
We expect other businesses to copy this gas station and give a job to an adorable canine. Because who doesn't want to be greeted like this?