For many people, retirement is a golden opportunity to finally pursue long-held interests they never had time to fully explore. And this was no different for Eugene Bostick.
Retirement doesn't mean staying back at the home and living a hopeless life. Rather it means relaxing with dogs like Bostick. This 80-year-old senior citizen from Texas operates one of the cutest trains to rescue stray dogs.
Although he never thought about dedicating his time rescuing stray dogs, he is loving the work now.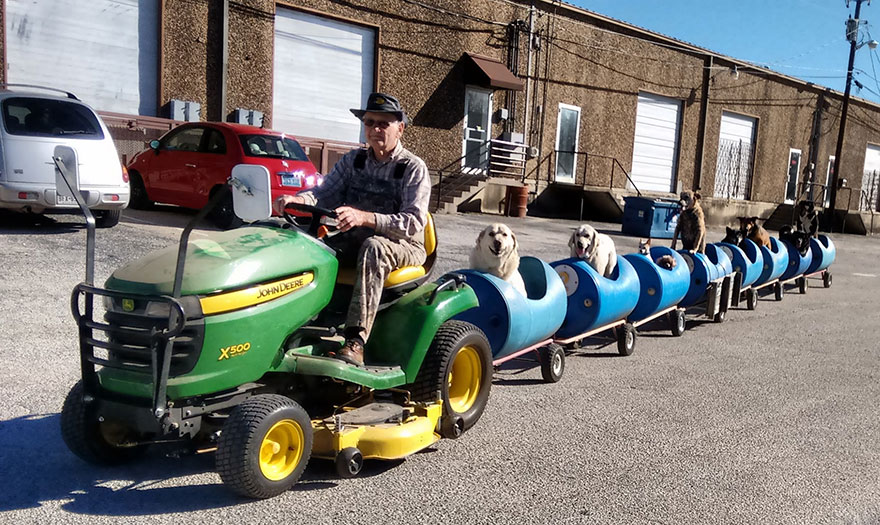 "We live down on a dead-end street, where I and my brother have a horse barn," "People sometimes come by and dump dogs out here, leaving them to starve. So, we started feeding them, letting them in, taking them to the vet to get them spayed and neutered. We made a place for them to live.", Bostick told us.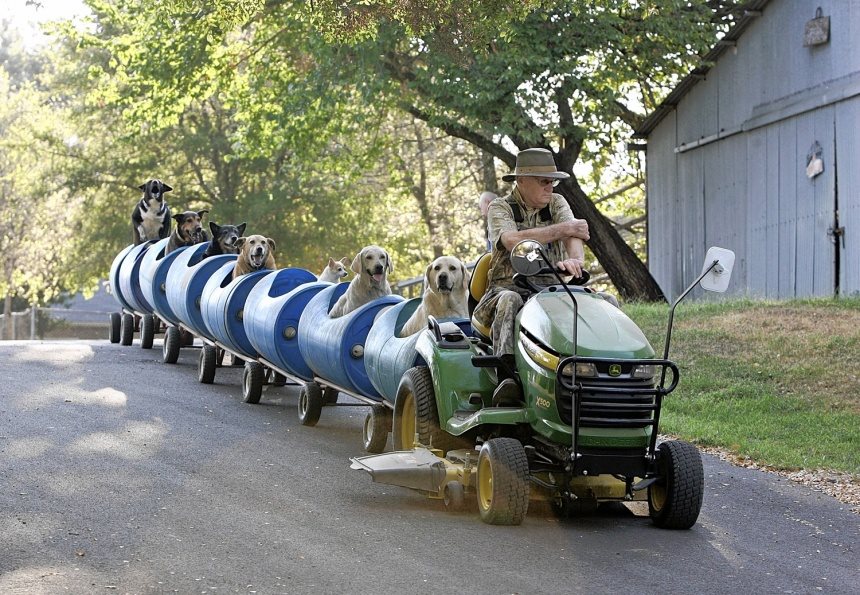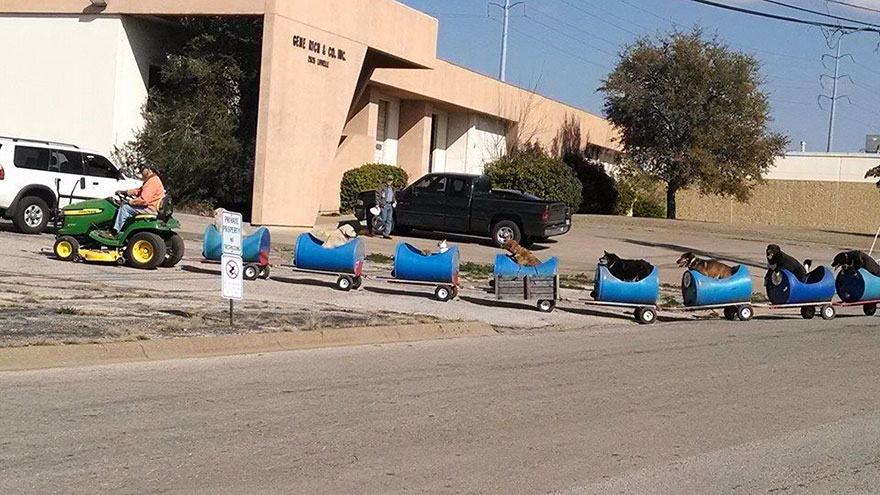 "One day I was out and I seen this guy with a tractor who attached these carts to pull rocks. I thought, 'Dang, that would do for a dog train,'" "I'm a pretty good welder, so I took these plastic barrels with holes cut in them, and put wheels under them and tied them together.", he told us.
And just like that, it was all aboard the dog train.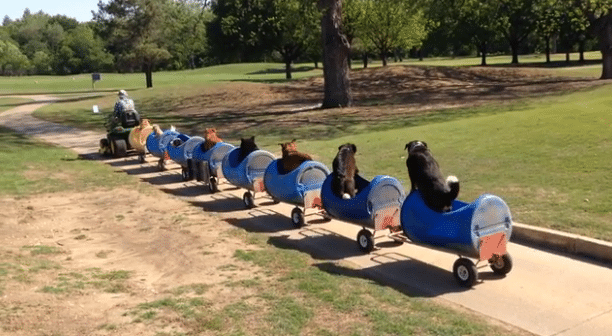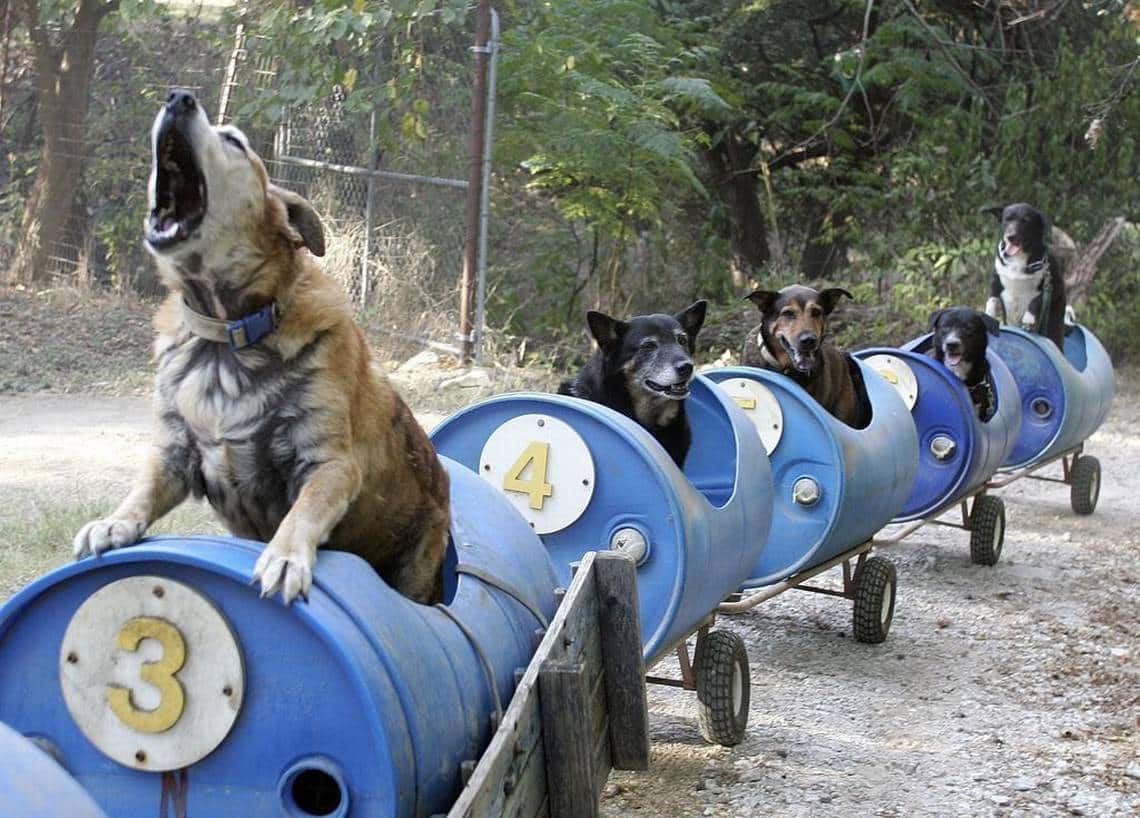 "I'm getting up in age. I'm 80 now, so I suppose it can't last too much longer, but I'll keep it going as long as I can, "The dogs have a great time. They just really enjoy it."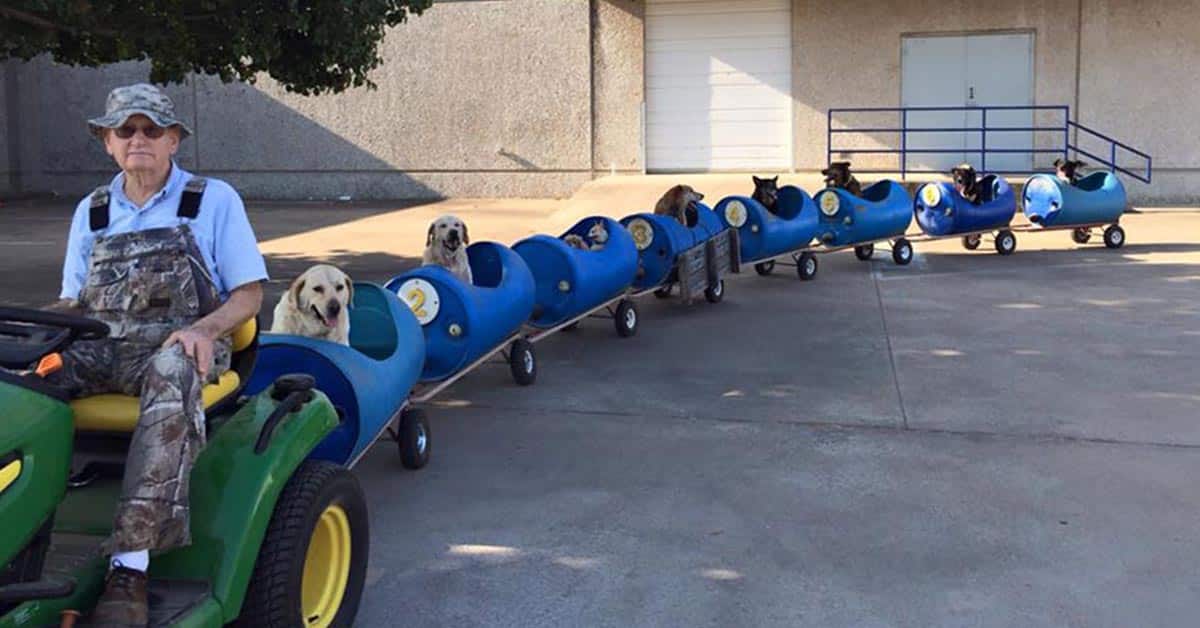 Scroll down for a video about their heart-warming dog train: