The Toronto Raptors' forward Scottie Barnes is expected to get traded to the Portland Trail Blazers this summer. Damian Lillard requested a trade to the Miami Heat on the first day of the NBA transfer window. The 33-year-old point guard wants to win a championship and he thinks that the Heat are the best team for that.
The Blazers agreed to move Damian, but they expect a huge package in return for their star. The Heat could not afford that many assets, and the deal collapsed. The Blazers are now listening to different offers, and the Raptors are ahead in the race to sign Lillard. The Blazers would love to have Barnes on their roster, but can the Raptors convince them to agree to less than what they want? Here is all the information you need about the trade between the Portland Trail Blazers and the Toronto Raptors involving Scottie Barnes.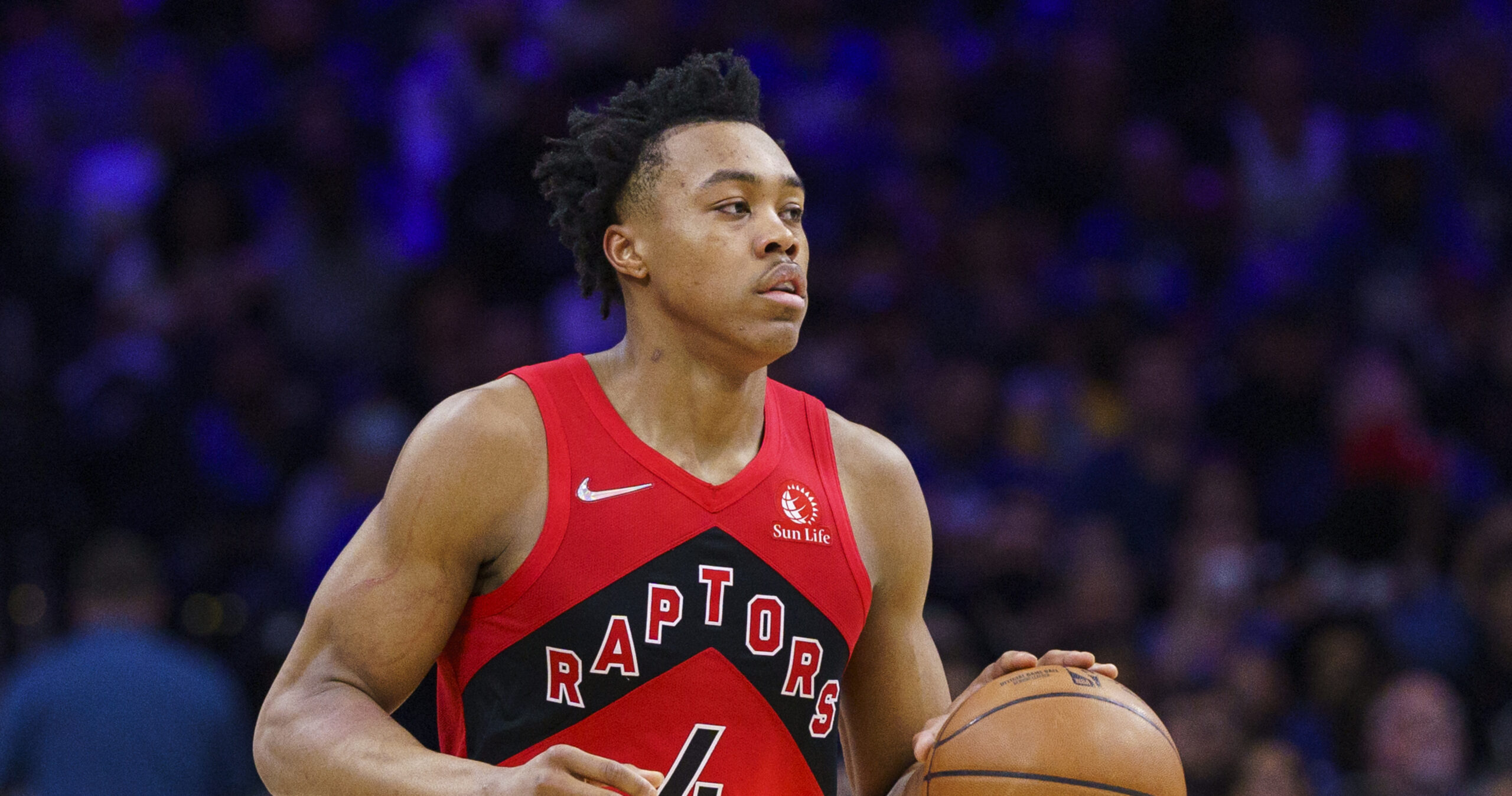 What would the Blazers offer for Scottie Barnes?
The Blazers will exchange their star point guard Damian Lillard for the Raptors #4, Gradey Dick, Dennis Schroder, Chris Boucher, Thaddeus Young, and a 2028 first-round pick. The Raptors would be happy to land a player like Damian but the player does not want to play for any other team than the Heat, and he might not show up to the training camp if traded anywhere else. Will the Raptors take the risk?
Bleacher Report's trade idea:

Raptors receive: Damian Lillard

Blazers receive: Scottie Barnes, Gradey Dick, Dennis Schroder, Chris Boucher, Thaddeus Young and 2028 first-round pick.

Thoughts? pic.twitter.com/GUaGsm1UVD

— Legion Hoops (@LegionHoops) September 3, 2023
How did Scottie Barnes perform last season?
The youngster played 77 games for the Raptors last season and averaged 15.3 points per game. He also managed to have 4.8 assists and 6.6 rebounds per game while shooting 28.1 percent 3-pointers and 45.6 percent from the field. These impressive stats might push Blazers into completing the deal.
NBA executives see Toronto as a potential landing spot for Giannis Antetokounmpo.

"The Raptors have team president Masai Ujiri, who has long sought to acquire Antetokounmpo, and with star-caliber assets on hand—some combination of Scottie Barnes, OG Anunoby and/or Pascal… pic.twitter.com/TbJdLRTQ5x

— . (@GTJGotNext) August 29, 2023
Why would the Blazers like to sign Scottie Barnes?
The major reason for this deal is Damian, he wants to move out and if the Blazers do not trade him now, he will for free later. The Blazers would like to get some returns, and if no team can offer that much, they should adjust. Scottie would be a brilliant addition to their roster, and if they choose to rebuild, they can build the squad around the 22-year-old.
Will the Blazers trade-off Damian to any other team than the Heat? How will Damian react to this? We'll keep you updated.