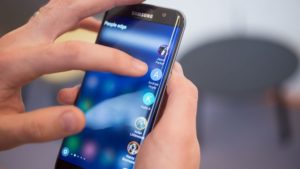 Samsung Galaxy S7 is among the most popular Samsung smartphones. It came out in 2016 and was an instant success. It was one of the bestselling phones of the year, partly due to the Samsung Galaxy Note 7 callbacks. Millions of users around the world still use the S7, which makes it a strong candidate for an Android 9.0 Pie update. Let us take a look at the chances of a Samsung Galaxy S7 Android Pie update.
Android Pie (Android 9.0), came out in August 2018 and has since found its way into most top-level devices by now. Samsung's Galaxy S9, Galaxy S9+ and Note 9 smartphones are already getting the update. Samsung Galaxy S8 and Samsung Galaxy Note 8, too, will get this update. Android 9.0 Pie update for Samsung Galaxy S7, however, still remains a mystery.
Samsung Galaxy S7: Current Status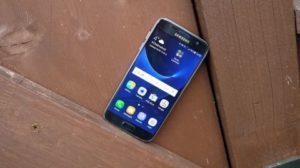 When Samsung introduced the Samsung Galaxy S7, the latest Android version was Marshmallow (Android 6.0). Over the years, the Android OS witnessed a number of changes and upgrades. The Galaxy S7 and S7 Edge received the Android 7.0  Nougat OS update, followed by the Android 8.0 Oreo OS update.
As of this writing, Android 8.0 Oreo OS is the latest Operating System that the Samsung Galaxy S7 and Galaxy S7 Edge run on. However, many users are wondering if Samsung Galaxy S7 users would get the Android 8.1 OS update. The Android 8.1 OS update is an improvement over the initial Android 8.0 OS.
Android 8.1 OS Update for Samsung Galaxy S7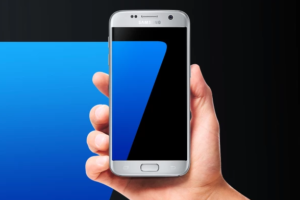 While the Android 8.1 Oreo OS does not bring in any drastic changes when compared to the Android 8.0 OS, it is still one of the most eagerly awaited updates for the users of these phones. This ensures that the users of the S7 and S7 Edge are protected from any threats that the software of their phone might face. An OS update also ensures that the users get the best of the new features introduced by Google.
The Samsung Galaxy S7 does not have the Android 8.1 OS update as of now. However, Samsung ensures that their users are protected from security threats by ensuring they send out a security update on a periodic basis. However, there is always room for surprises!
Will Samsung Galaxy S7 Get Android 9.0 Pie Update?
Prima Facie, it does not seem that an Android 9.0 Pie update is likely to come out any time soon. Before Samsung rolls out the final Android 9.0 OS update, it will announce pilot programs. These programs are basically beta tests.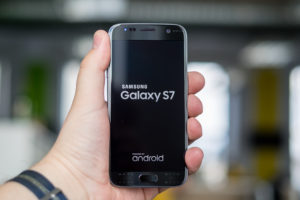 In beta tests, a set of selected users get the Beta Android 9.0 update. This update usually contains several bugs and errors which these test users report to the developers.
Based on the feedback of the Beta users, Samsung then fixes the bugs and errors and then releases a final update. This update rolls out for the public at large and is considered safe and bug-free. As of now, there is no word regarding Samsung planning an Android 9.0 Beta update for Samsung Galaxy S7. This thereby implies that there are no plans for an Android 9.0 Pie OS update for the Galaxy S7 and Galaxy S7 Edge anytime soon.
Can Samsung Pull An Apple Here?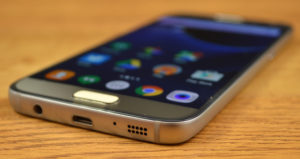 This, however, does not mean that users lose hope. Apple, which is another dominating force in global smartphone markets, recently did the unthinkable!  Apple's iOS 12 update, which was introduced in 2018 – was also available for iPhone 5s. The surprising thing here is that iPhone 5s was released all the way back in 2013!
The iPhone 5s was one of the highest selling iPhones of all times. The Samsung Galaxy S7 is one of the highest selling Samsung smartphones of all times. Apple and Samsung are known competitors in the smartphone markets. Could Samsung pull off an Apple here and surprise the users? We'll find out in the near future, stay tuned!