The time ticking and soon Samsung will unveil their new phone – Samsung Galaxy S10 after the flagship Samsung Galaxy S9. Yes, in the month of February Samsung is all geared up to launch their new phone and much better one, Samsung Galaxy S10. This is going to be their first big launch of 2019.
So, we thought it's time to enlighten the people with it's some captivating features and how different or better it'll be from the famous Samsung Galaxy S9, to make it all clear before buying a new smartphone.
Samsung Galaxy S10 and Samsung Galaxy S9 : Design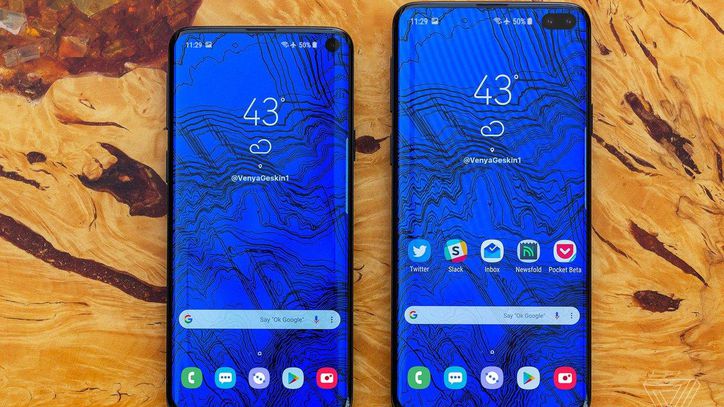 Design
After offering the screen sizes of 5.8inchs and 6.2inchs with Samsung Galaxy S9 and Samsung Galaxy S9+ for years, Samsung is going to launch new screen sizes with Samsung Galaxy S10 –  5.8inchs,6.1inchs,6.4inchs, and 6.7inchs.
All these different sizes so that Samsung can offer phones with a range of prices and features. Another eye-catching feature of Galaxy S10 is its fingerprint sensor. Many phones lately placed the fingerprint sensor at the back of the phone to make more space on the screen.
But Samsung used more brains and with Galaxy S10 they are going to unveil the concept of an ultrasonic fingerprint sensor. This will make the user touch any specific area of the phone to unlock it.
Also, talking about the colours, Samsung mobile chief DJ Koh has promised "amazing" colours for S10  by stating that they actually hinted of having some better colour options compared to Galaxy S9.
Samsung Galaxy S10 and Samsung Galaxy S9 Display and Performance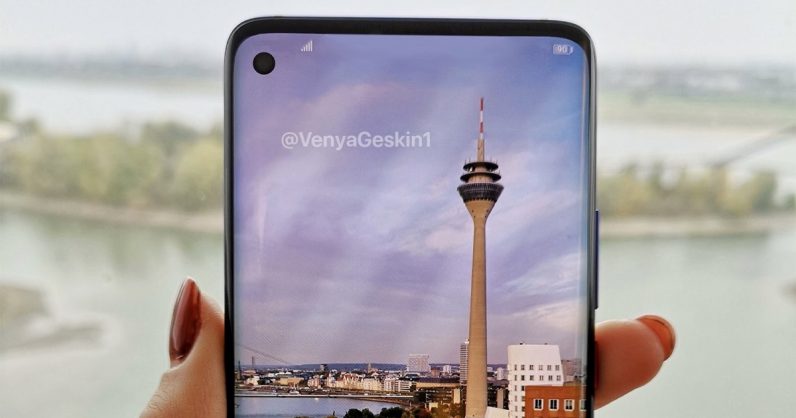 Display
We can't deny the fact that we all have drooled over the infinity display. Its Galaxy phones with infinity display ever since it was flagshipped two years ago with Samsung S8. And now, with S10 Samsung is certain to retain that AMOLED infinity display but this time with a twist in its display.
If we rely on the rumours then Samsung is going to place the front camera in a punch hole at the upper right corner of the screen, giving it a different look. Galaxy S10 is going to sport a wider hole to accommodate two front cameras in it.
Now, this is something really unique and different from Galaxy S9. Also, we are expecting S10 to feature a flat display which is going to really different from the curved screens we have gotten used to with the Samsung Galaxy S9 phone.
PERFORMANCE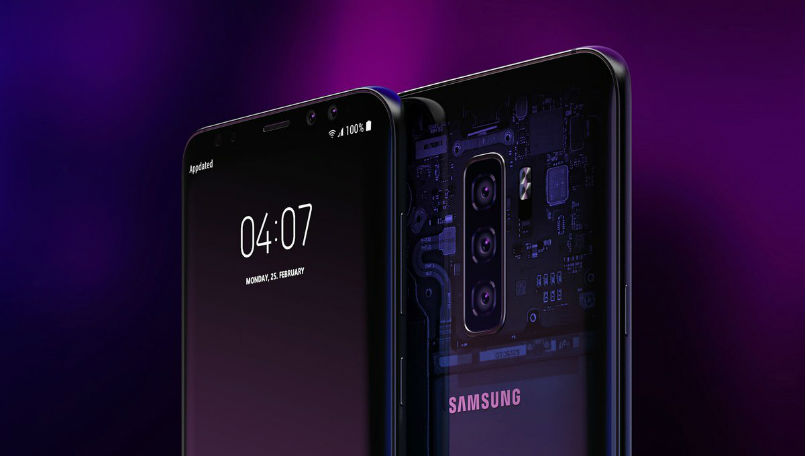 As we already know that Samsung Galaxy S9 and Samsung Galaxy S9+ worked on snapdragon 895.  But Galaxy S10 Samsung uses it's own Exynos chipset with Exynos 9820 rumoured to power this device.
Samsung Galaxy S10  is likely to enjoy another performance edge over Galaxy S9 with the next-generation 5G networks. The wireless carriers are currently busy building out.
Samsung Galaxy S10 and Samsung Galaxy S9 : Cameras & Battery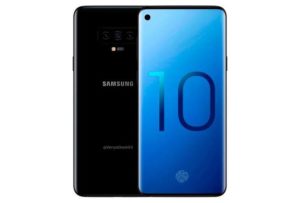 Good news for people, Samsung has joined hands with Huawei to introduce a three-lens setup with the main cameras of 12mega-pixels with a wide-angle and telephoto angle.
Up front, it adorns 8mega-pixels cameras like Samsung Galaxy 9 or 9+, but Samsung may add a second front- camera with a wide-angle-self-portrait taking a step ahead from Google's Pixel 3 & 3XL.
Talking about the battery back-up, rumors suggest that Galaxy S10 entry-level phone will have a 3,100mAh battery. This is modestly upgraded from that of 3,000mAh battery of Galaxy S9. With different models of Galaxy S10 will come different battery back-ups and of course better than the other Galaxy devices.
SOFTWARE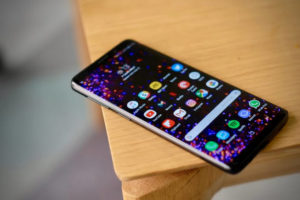 Samsung Galaxy S10 comes with a RAM of 6 GB and a storage space of 128GB. We heard that the Samsung Galaxy S10 will come with an upgraded android – Android 9.0 pie. Also, there are speculations that galaxy S10 will also have many good health apps in it.
According to a reliable source, Samsung is working on an app that can determine your skin type. It can suggest a way to minimize your exposure to the Sun. Now that is something different from other Galaxy including S9 devices.
Samsung Galaxy S10 and Samsung Galaxy S9 : Price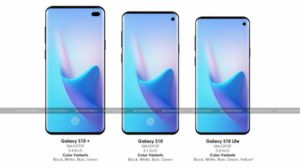 It is not possible to exactly judge the price Samsung is going to quote for Samsung S10 until and unless we come closer to its launch date i.e. 20th Feb. But, going by the trends in smartphone prices, we expect the cost of some S10 models can be something ranging between $720 to $840 from that of Galaxy S9 or Galaxy S9+.