Looks like Rupert Murdoch's life of true love isn't going as planned.
The conservative media mogul, who is 92 years old, is said to have broken up with Ann Lesley Smith, who is 66 years old, less than three weeks after he said she would be his fifth wife.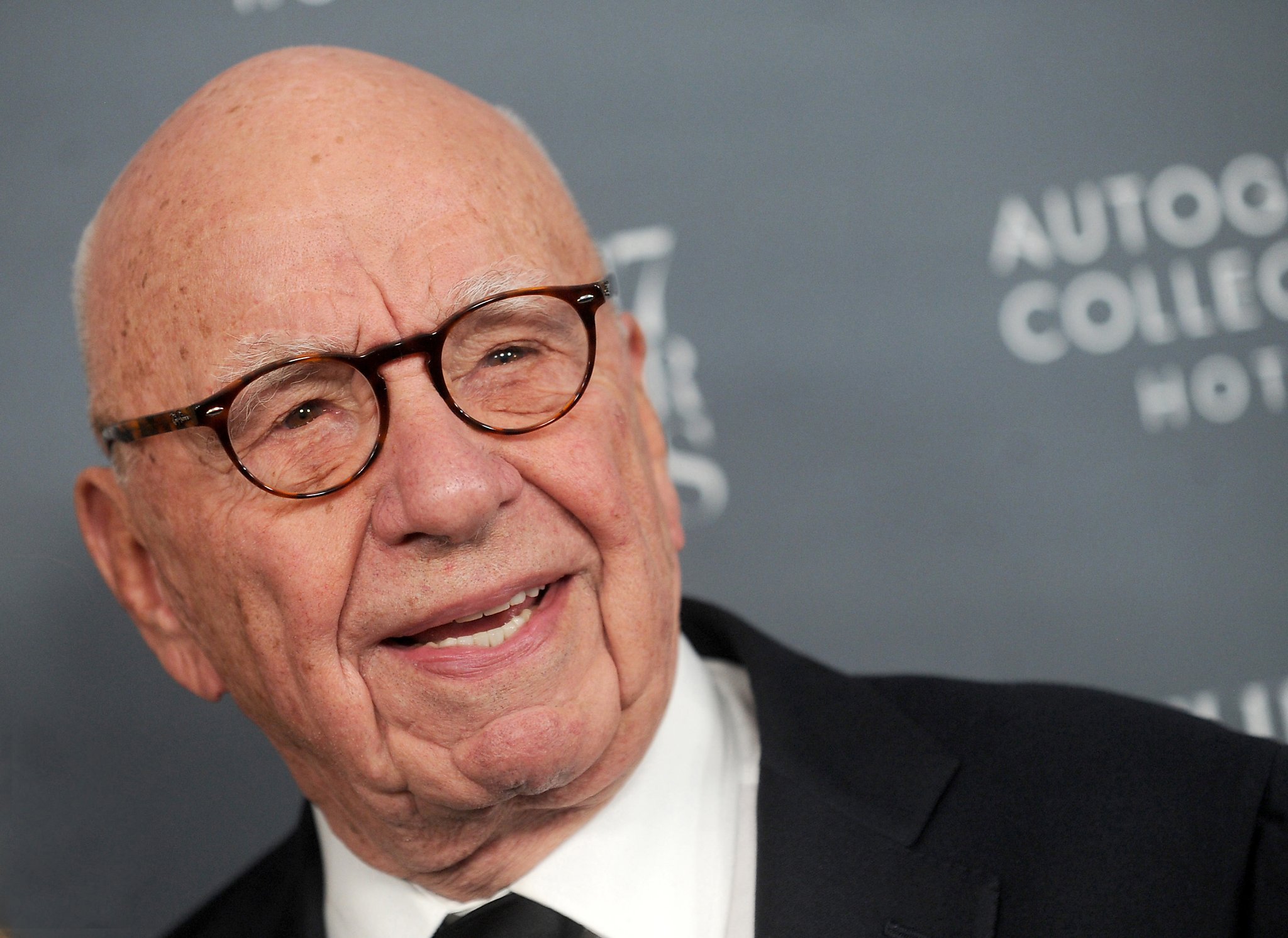 Last year, they met at an event at his vineyard in Bel Air, California. Before they broke up, they had planned to get married this summer.
At the time of the engagement, Smith told Rupert Murdoch's newspaper, the New York Post, that she and the Fox News boss shared "the same beliefs." However, Vanity Fair says that this may not have been true.
Sources told the publication that Rupert Murdoch and Smith's relationship went bad because he grew "increasingly uncomfortable" with Smith's outspoken evangelical views, who could have been his fifth wife.
Another source told the Daily Mail that the two broke up because Smith "just could not cope with being in the public eye" and Rupert Murdoch realized that "he will always be in the public eye and there is nothing he can or would do to change that."
Not surprisingly, people on Twitter shared their own ideas.
Well, Rupert Murdoch is back on the market. Ladies — start your engines.

— Wendi Aarons (@WendiAarons) April 4, 2023
How is Rupert Murdoch going to spend the second half of his life now that he's called off his latest engagement?

— John Crace (@JohnJCrace) April 4, 2023
Are you saying Ann Lesley Smith wouldn't sign the pre-nuptial agreement, so the wedding to @rupertmurdoch is off? Makes sense. https://t.co/eKN0wceb4G

— Stan Spak (@stanspak) April 4, 2023
Thoughts prayers https://t.co/VnlVzgBLgt

— Molly Jong-Fast (@MollyJongFast) April 4, 2023
"One source close to Murdoch said he had become increasingly uncomfortable with Smith's outspoken evangelical views."

Like, how did this come as a surprise to him? She was a Christian minister and right-wing radio host!https://t.co/5hNQkPNw4I

— Justin Baragona (@justinbaragona) April 4, 2023
Rupert Murdoch breaks off engagement to fiancé after discovering that her political views are exactly the same as those aired hourly on Fox News. https://t.co/R2gN3XaPZ1

— Bruce Bartlett (@BruceBartlett) April 4, 2023