Romeo Travis defeated Barangay Ginebra by 50 points and leads Magnolia Hotshots into the finals throwing the Gin Kings out from clinching the title 112 – 108 at Ynares Center – Antipolo in the Semi-finals of PBA Governors Cup, Friday night.
Even though he was hurt, Travis willed Magnolia to victory at 20-out-of-24 from the field and dragged 13 rebounds while helping the Hotshots conclude their Manila Clasico pairing with the erstwhile defending champions.
Paul Lee was no less than impressive. He struggled in the beginning of the match but compensated by throwing a couple of free throws during the end finishing with 11 points.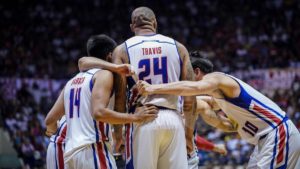 After the impressive win, Magnolia stamped the best of 5 semis showdown with Ginebra at 3 – 1.
Early in the second half of the game, the Kings were in the lead by 10, but the Hotshots carefully balanced the game while the lead kept changing from time to time towards the end.
Ginebra was going strong in the final 1:44 ahead of the free throws of Justin brownlee, 106-101.
With only 23 seconds left at 110 – 106, the Hotshots were in the lead ahead of the Kings by 9 – 0.
In the last 15 seconds, Brownlee's floater was in advantage for Ginebra, but Paul Lee again compensated for it by sinking Ginebra's hopes by 2 pressure-packed free throws.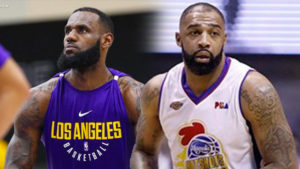 In the end, Brownlee finished the match with 32 points with Japeth Aguilar adding 25 to Ginebra's match this season.
Final scores are Magnolia at 112, Travis at 50, Sangalang at 14, Lee at 11, Jalalon at 9, Herndon at 8, Simon at 6, Barroca at 8, Dela Rosa at 4, Reavis at 2 and Melton and Brondial at 0.
Ginebra finishes at 108, Brownlee at 32, Aguilar at 25, Thompson at 12, Tenorio at 12, Devance at 11, Slaughter at 7, Mercado at 5, while Chan and Mariano at 2 and Ferrer at 0.
Source 1: news.abs-cbn.com
Source 2: www.philstar.com
I am an amateur content writer, who is currently pursuing a Masters in Finance from ICFAI Business School. In this highly volatile Business Market, I find no better way to keep myself updated than to write about it and reflect my own thoughts as words.