Ricky Gervais was unapologetic while defending the many controversial remarks that he's made about A-list celebrities. The comedian has poked fun at some of the biggest names in entertainment while hosting the Golden Globes five times.
The real joke is that we normal people really enjoy seeing these celebs squirm in their seats every time Ricky takes the stage — sorry, not sorry!
Ricky's last big hosting gig was the 2020 Golden Globe Awards, you know, right before everything turned upside down.
The 60-year-old comedian went viral at the time for his rousing opening monologue where he wasn't afraid to tell celebrities how he really felt about them.
Now, in a new interview with "The Guardian" Ricky is insisting he could have gone way harder if he wanted to.
"Do I pander to the 200 billionaires in the room or the 200 million people at home sitting in their [underwear] drinking beer who aren't winning awards, who aren't billionaires?" he said.
"It's a no-brainer for a comedian," he continued.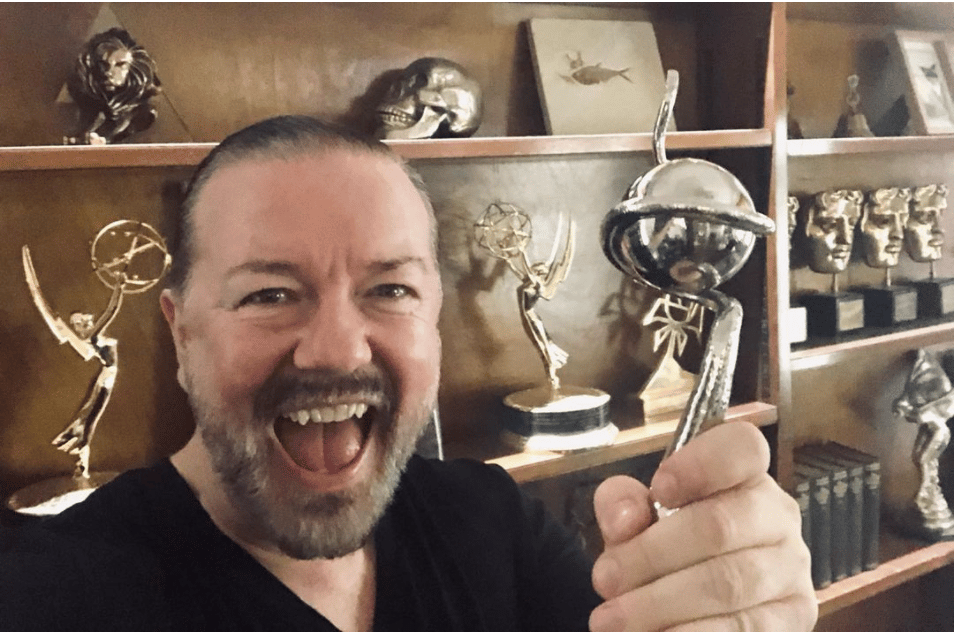 "I'm a jester. I play to the other peasants in the mud. I wasn't going in terribly. Think of the things I could have said… Think of the [explective] terrible things I could have joked about. It's off the charts — It's. Off. The. Charts — the terrible things I could say."
The comedian went on to talk about his immense dislike for Twitter.
"Nowadays you hear everyone's opinions. If you go on Twitter for a day, you think there is a war going on, then you go outside for a walk and nothing's changed. Twenty years ago, if you saw something on TV you didn't like, you'd pick up a pen and go: 'Dear BBC, I'm absolutely horrified … [and then not bother sending the letter]. Now you fire off a tweet and it makes the news. Twitter is like road rage."