Actress Betty White is a national treasure. She managed to thrive in the entertainment industry for 8 decades. And she was called "America's Sweetheart" even in her senior years. 
Bellow are the most interesting facts and milestones of her life.
Betty White was a living legend.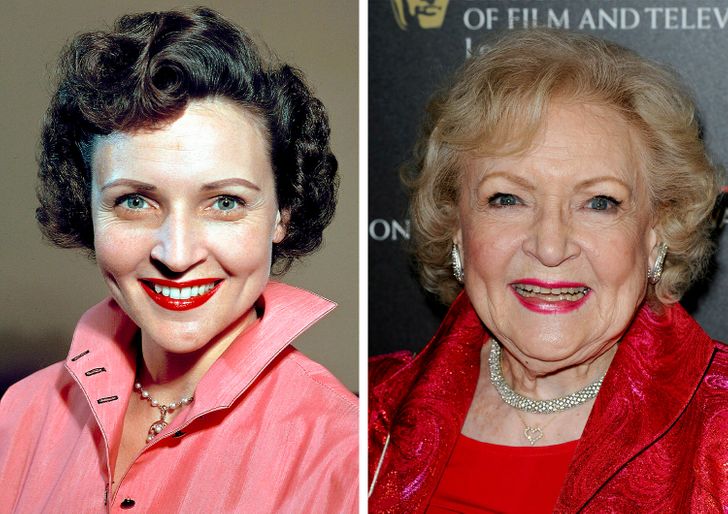 Betty White was born in 1922, which means she lived through major historical events, including the second World War. Fun fact, she's also older than "sliced bread," which wasn't invented until 1928.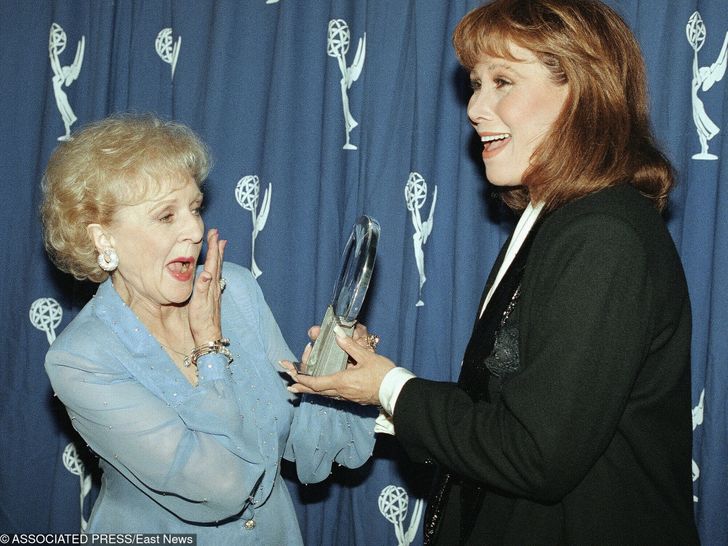 She jumpstarted her career in 1939 by dancing on an experimental TV show while wearing her high school graduation dress.
She is multi talented actress. She can sing, act, and she's also got a wicked sense of humor, which made her a coveted guest for comedy and game shows.
She was one of TV's first sitcom stars, and was the first woman to produce a national show.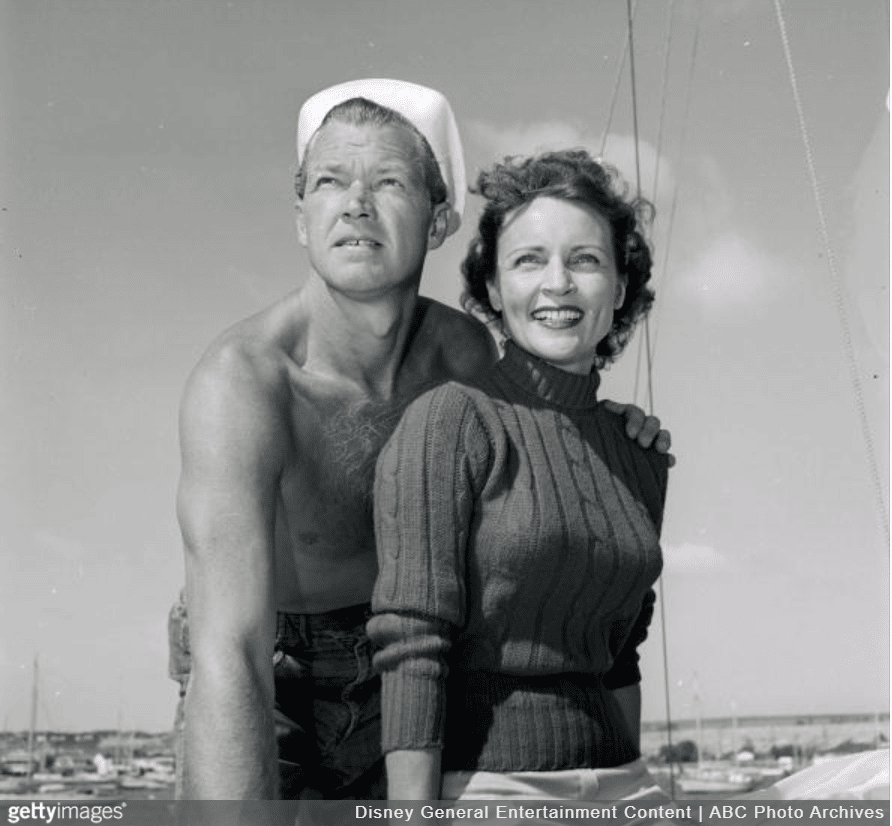 Betty produced the  sitcom Life With Elizabeth, and also she was the lead actress in that.
And this sparkling star continued to bless our screens over the next decades, through shows like The Mary Tyler Moore Show, The Betty White Show, The Golden Girls, and Hot in Cleveland among others.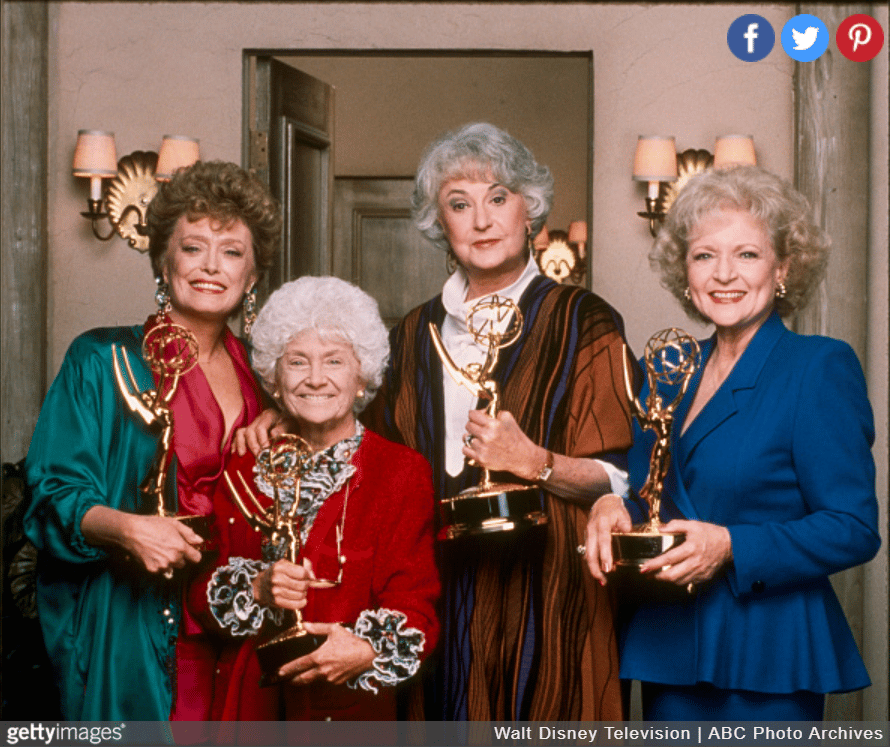 Betty White charmed multiple generations.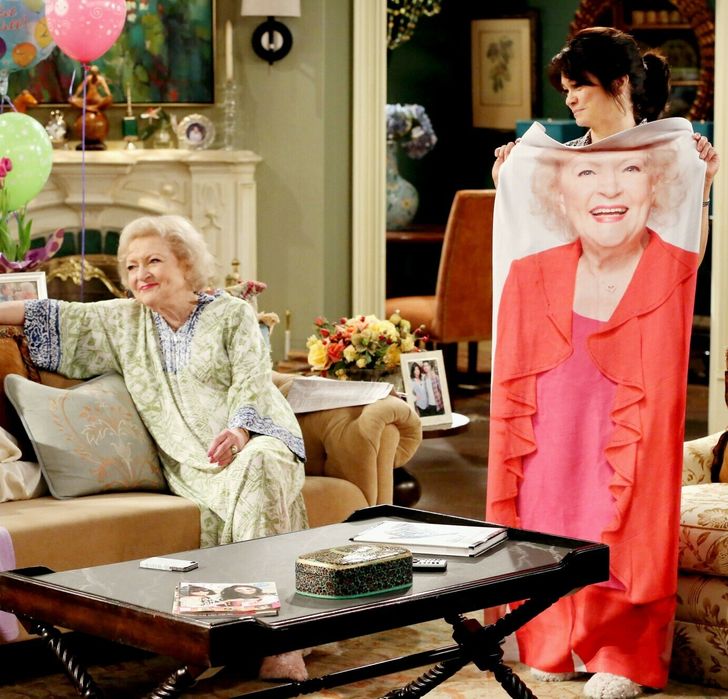 Most Hollywood stars fade into obscurity over time, but Betty White was an exception to the rule. In the past 80 years, she constantly appeared in different films and TV projects.
She became an audience favorite after appearing in a chocolate ad in the 2010 Super Bowl. A Facebook campaign was also launched for her to appear on Saturday Night Live, and she became the oldest person to host the show.
She remained cool and hip, making a guest appearance in a music video and even lending her voice to animated characters in SpongeBob SquarePants and Toy Story 4 (where her character was adorably named Bitey White).
This Golden Girl had multiple awards under her belt.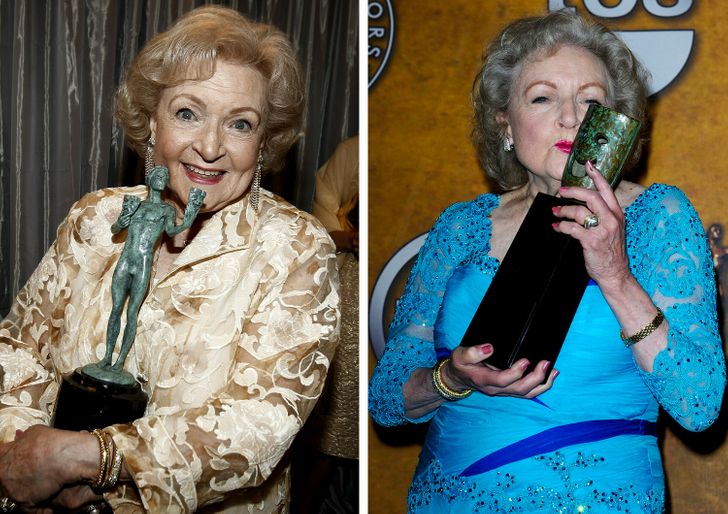 Betty White was an extremely talented actress and she had the "goods" to prove it. She was an 8-time Emmy awardee and was also the first woman to win an Emmy for hosting a game show.
She also had 3 American Comedy Awards, 3 Screen Actors Guild Awards, and a Grammy, all tucked up in her trophy collection.
It's also no surprise that she was on the Hollywood Walk of Fame and was hailed as an inductee to the Television Hall of Fame in 1995.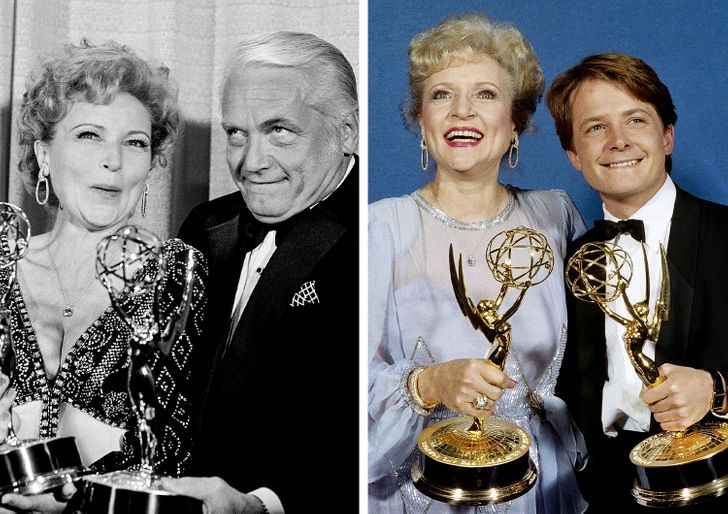 Other honorary titles were bestowed upon her as well.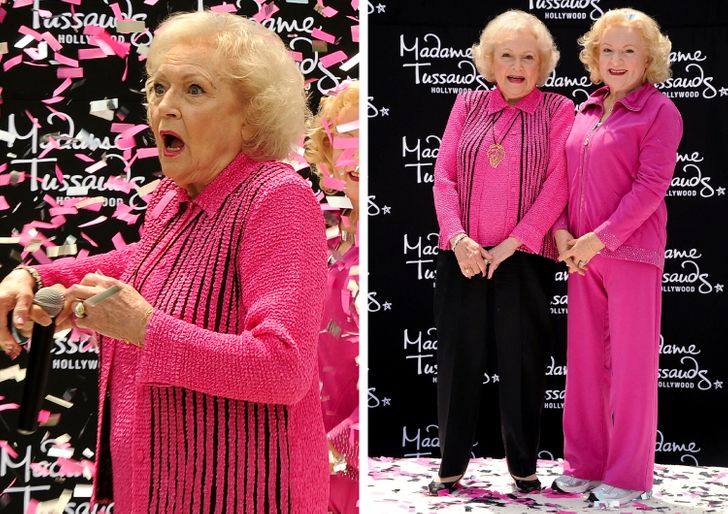 She was hailed as the "Mayor of Hollywood" for being the first female producer of a sitcom. She was also dubbed as "The First Lady of Television" in a documentary, and "The First Lady of Game Shows" too.
Betty White was also recognized as a "Kentucky Colonel," which is the highest title of honor given by the Governor of Kentucky.
Betty White holds the Guinness World Record for Longest TV Career for a Female Entertainer.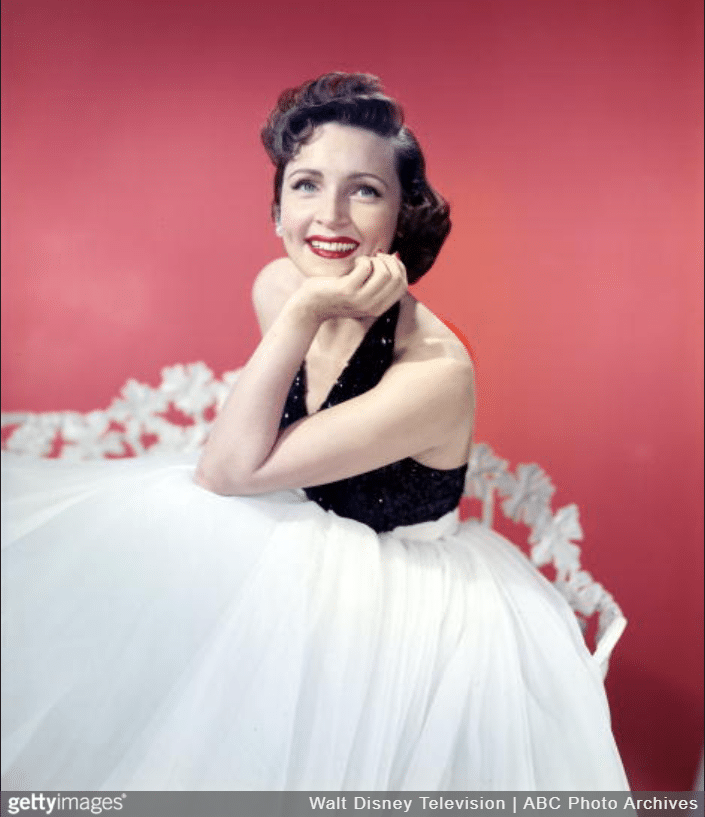 She was awarded the title in 2014 for her 74-year career span back then. Almost a decade later, her grip on the record remains strong. And it looks like no one will snatch that honor from her anytime soon (if ever).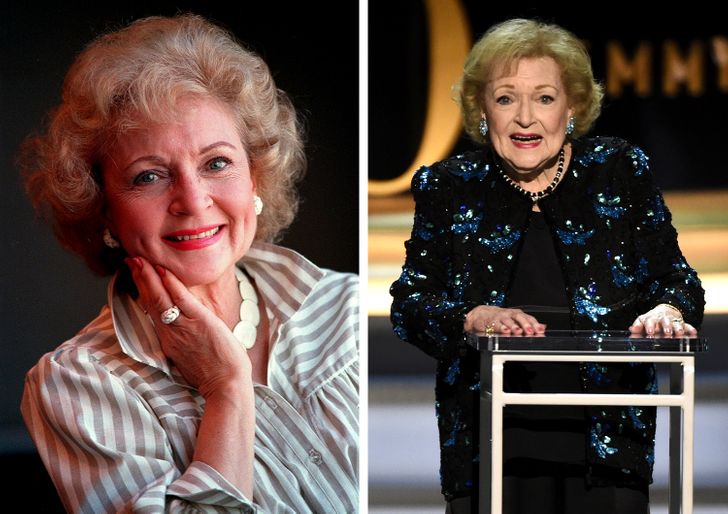 In an interview with Guinness World Records, she admitted to being a fan of the organization.
"The book has always been fascinating to me. I can't believe I'm now associated with it. I am amazed at some of the records they keep. The longest fingernails?!?" — even her reactions are so loveable!
She was more than an actress — she was also a published author and an animal activist.
Betty White published several books in the 1980s and 1990s, including the titles, Betty White In Person and Here We Go Again: My Life in Television.
In 2011, she released 2 more — If You Ask Me (And of Course You Won't) and Betty & Friends: My Life at the Zoo.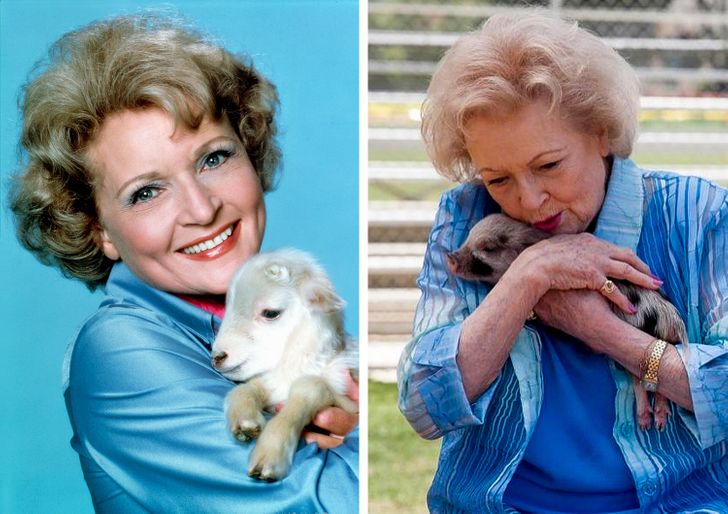 Speaking of animals, Betty White was an animal enthusiast and worked with various organizations to advocate for our furry friends' health.
Betty White's true love passed away 4 decades ago, and she remained single until her final days.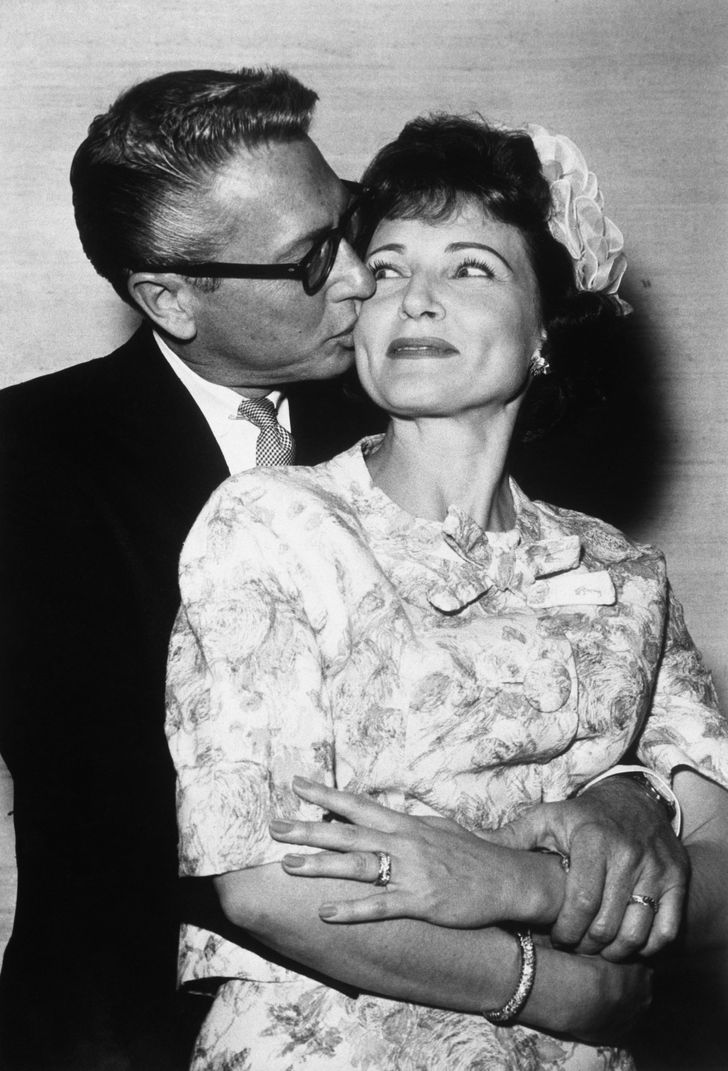 Over her life, White had three husbands: Dick Barker, Lane Allen, and Allen Ludden. But she never decided to become a mom. When asked if she regretted it, the honorary Mayor of Hollywood said it was a deliberate act.
"No, I've never regretted it," she told CBS Sunday Morning in 2012. "I'm so compulsive about stuff, I know if I had ever gotten pregnant, of course, that would have been my whole focus. But I didn't choose to have children because I'm focused on my career. And I just don't think as compulsive as I am, that I could manage both."
In 1961, our sassy girl finally met her match when she was a guest on the game show Password, which was hosted by Allen Ludden. After an interesting courtship, the 2 tied the knot in 1963.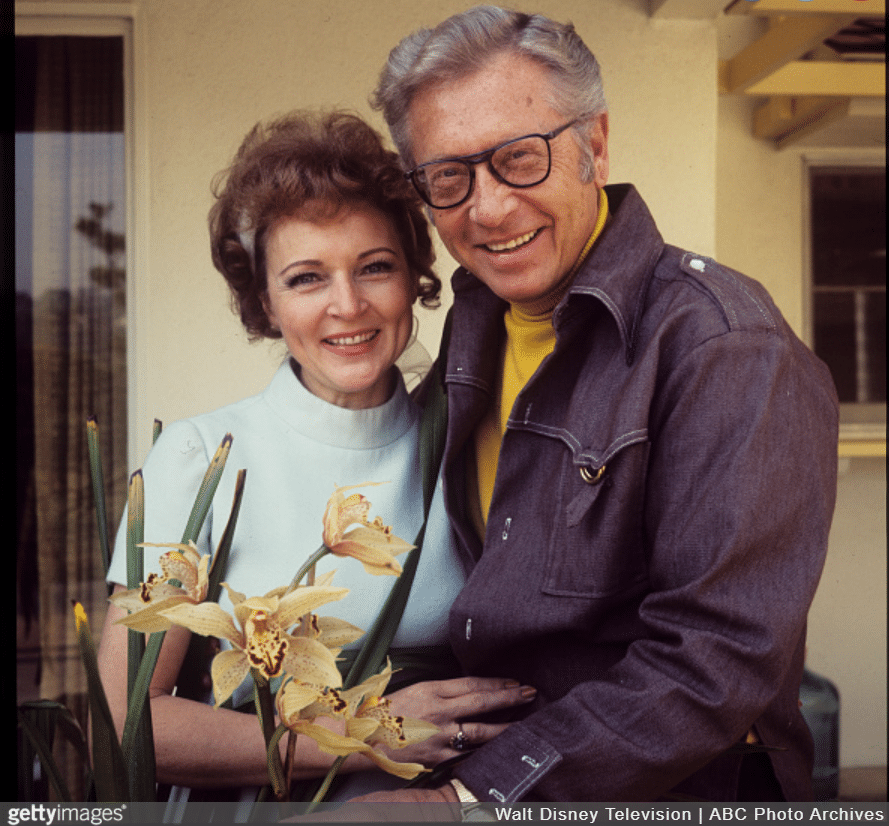 In an interview with Oprah Winfrey, Betty White admitted that her biggest regret was wasting an entire year saying "No" to Ludden's proposals, because that could have been more time spent together.
Ludden passed away in 1981 from cancer and Betty White never remarried. When asked why, she simply said "When you've had the best, who needs the rest?"
She chose to not have kids of her own because she wanted to focus on her career.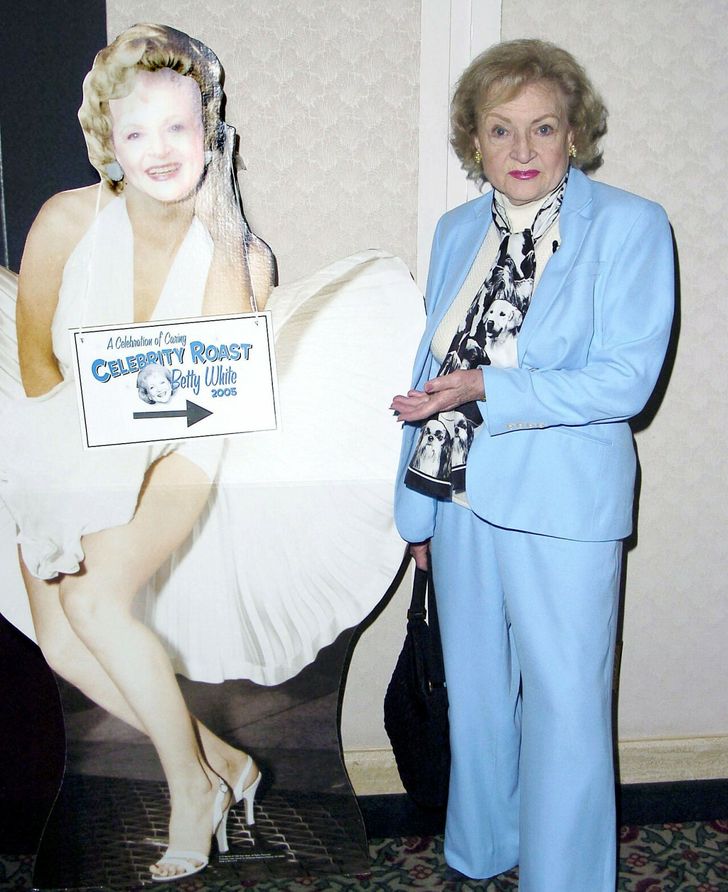 While White never had biological children, she did inherit kids through marriage when she wed Ludden. He had three children from a previous marriage and White was happy to take on her new role as stepmom, which didn't interfere with her career as much as pregnancy and an infant would.
And she was allegedly happy with that. The List reported that Sandra Bullock recalled a conversation with White expressing those feelings definitively.
"Betty said, 'You know what? I never had children biologically. I married someone who had three children. And how blessed I was to have those three stepchildren,'" Bullock recalled.
She was a well-loved icon, and a role model for her co-actors.
When she celebrated her ninetieth birthday in 2012, some of Hollywood's brightest personalities came to pay tribute to her, like Mary Tyler Moore, Amy Poehler, Tina Fey, Carol Burnett, Ellen DeGeneres, Joel McHale, Hugh Jackman, and Ray Romano.
When asked what advice she would give to fledgling young actors, White said they should do their homework and learn to appreciate their profession since it's a privilege for them to be in the entertainment industry.