Monster Hunter has released his new photo and the image explicitly shows Natalie Artemis who is the movie heroine. The story plot is been released by Screen Gems.
The short note of the movie goes like this; There is yet another world which is dangerous and having strong monsters who rule their place with rudeness and crucially. When the loyal soldiers of Lt. Artemis get shifter to the new world it comes as a big shock for the lieutenant. There will be a battle against the enemies and Artemies will join hand with an unknown man who has to fight against the enemies to survive.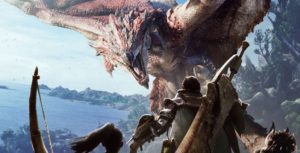 A big Jawblade which is a kind of great sword and Hunter's bow are been used by Jaa. Artemies on her back has different blades, on her thigh with a knife and on her left arm with a Slinger. The chest piece of Artemis is an exact inspiration from the chest piece of Odogaron which can be found in Monster Hunter World. Anderson appreciates Artemis and says that she is a great avatar of audience.
The location in the image is the Atlantic Dunes of South Africa which is similar to that of Wildspire. They will explore more landscapes as well desert which are rocky in nature. The climax has got an Ancient civilization concept which is been referred in the games of Monster hunter. The civilization concept has been brought into this content to explain how the modern civilization has spoiled the ancient civilization and has destroyed the culture as well and habitants.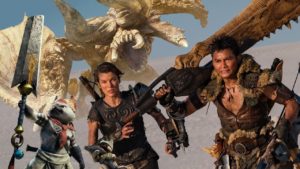 These visuals will definitely give a great experience for nearly two hours. Need to check out the details revealed by Anderson about the movie and the creatures used are mostly from the Monster Hunter world.
Source 1: www.ign.com
Source 2: screenrant.com
I am an amateur content writer, who is currently pursuing a Masters in Finance from ICFAI Business School. In this highly volatile Business Market, I find no better way to keep myself updated than to write about it and reflect my own thoughts as words.