Reincarnation, the belief in the rebirth of the soul in a new body or form, has deeply permeated various cultures around the globe. This intriguing concept has found a distinct and vibrant representation in the ever-evolving realm of anime, adding layers of depth and fascination to its storytelling. Serving as a versatile narrative tool, reincarnation provides a gateway for characters to traverse into new worlds, dimensions, or epochs, offering them a fresh slate of existence and identity.
This theme in anime becomes the linchpin for many tales that brim with elements of high fantasy, rib-tickling comedy, thrilling adventure, or even poignant drama. Shows like the idol-centric Oshi no Ko weave intricate tales around this concept, while the comedic escapades of KonoSuba offer a lighthearted take on rebirth and the afterlife. The sheer diversity in the portrayal of reincarnation is truly astounding.
As we delve deeper into this realm, we will uncover the ten most mesmerizing reincarnation-centric anime series that have resonated with fans and left an indelible mark on the genre.
10. Saga Of Tanya The Evil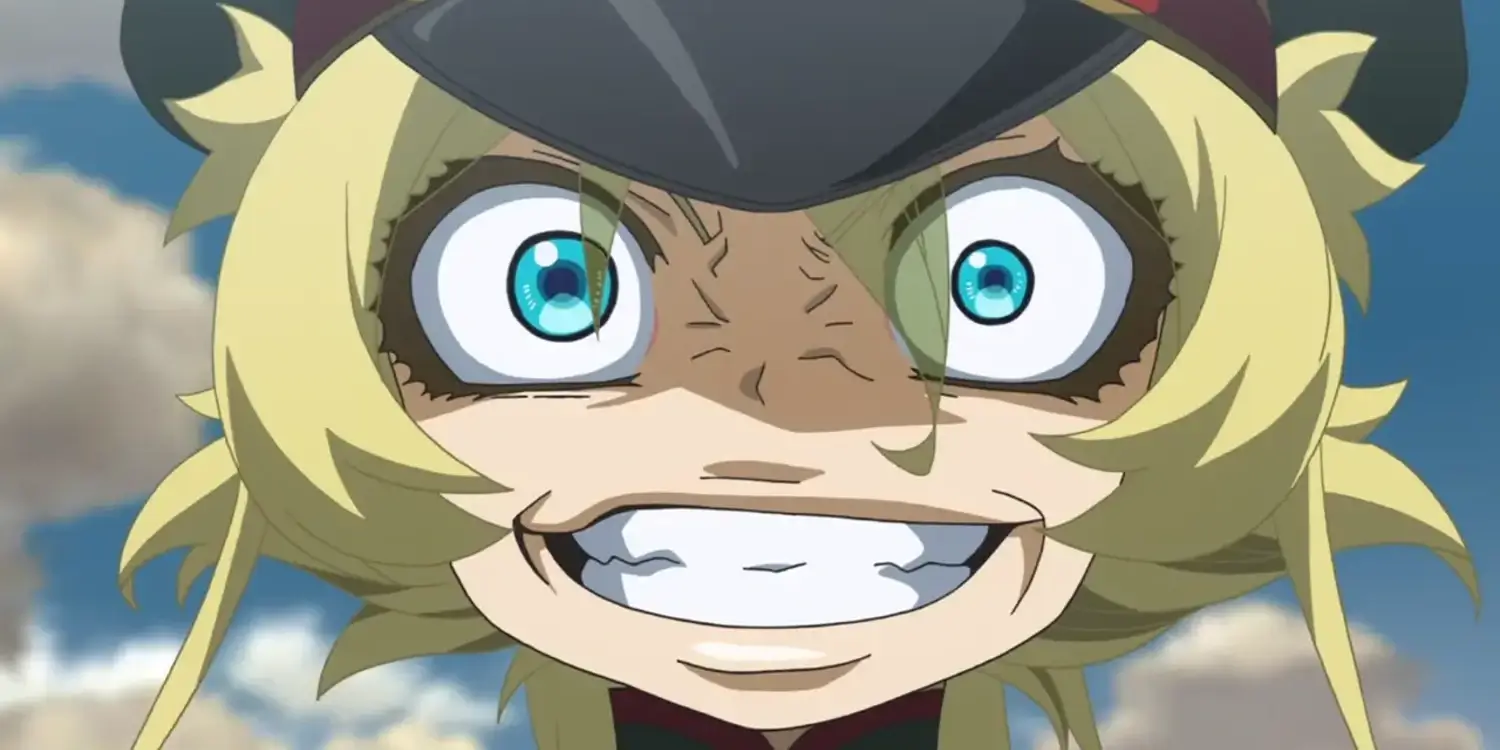 In a captivating alternate reality where the mysticism of magic intertwines seamlessly with the structured rigidity of a militaristic society, an ordinary salaryman is given a unique opportunity to start afresh. He is reborn as Tanya Degurechaff, an individual who, at first glance, appears to be a young and innocent girl. However, beneath her childlike visage lies a strategic and calculating mind, well-suited for the challenges she's set to face.
Guided, and often tested, by the enigmatic and omnipotent entity known as 'Being X', Tanya embarks on a relentless journey, employing her exceptional magical abilities to swiftly ascend the ranks of the military. For viewers, her story unfolds as a stark and haunting narrative that delves deep into the intricacies of war, the bounds of personal ambition, and the often-gray realm of moral choices. Through Tanya's eyes, we witness the sacrifices and decisions made in the name of power and survival, providing a riveting exploration of humanity's core values and vulnerabilities.
9. Reborn As A Vending Machine, I Now Wander The Dungeon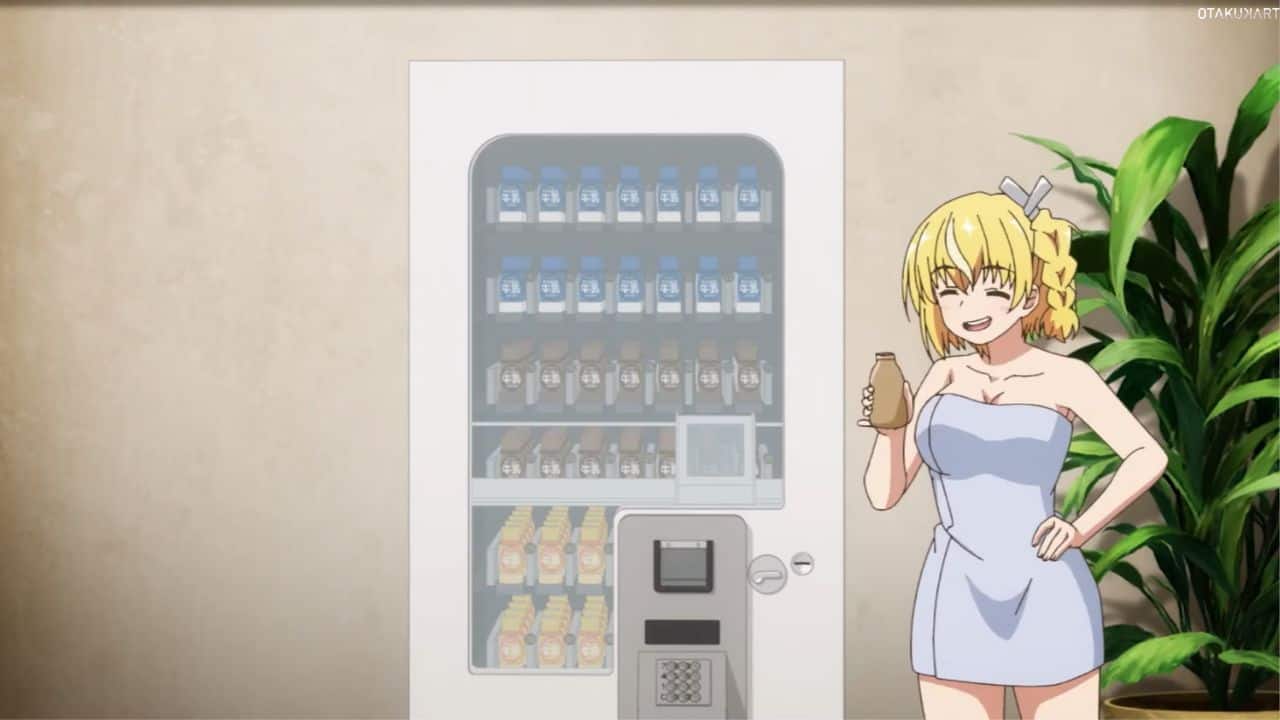 In an unexpected and playful turn of events, a passionate aficionado of vending machines, once leading an ordinary life, finds himself reborn into an extraordinary new form: Boxxo, a sentient vending machine with the ability to think, feel, and interact. Unlike any ordinary vending machine, Boxxo isn't just stationed in one corner of a subway or a school. Instead, his destiny intertwines with that of Lammis, a fearless adventurer with a heart of gold.
Upon discovering Boxxo in a state of confusion and wonder, Lammis takes the mechanical marvel under his wing, and together, they form an unlikely but inseparable bond. As they traverse the vast dungeons of a magical realm, facing untold dangers and unraveling mysteries, Boxxo becomes an indispensable part of the team. With a rich inventory of goods, he ensures that adventurers are well-equipped and nourished during their perilous journeys.
This unique partnership showcases a blend of modern-day commerce and age-old adventure, introducing an innovative dynamic to the traditional tales of heroism in a fantastical world.
8. KonoSuba: God's Blessing On This Wonderful World!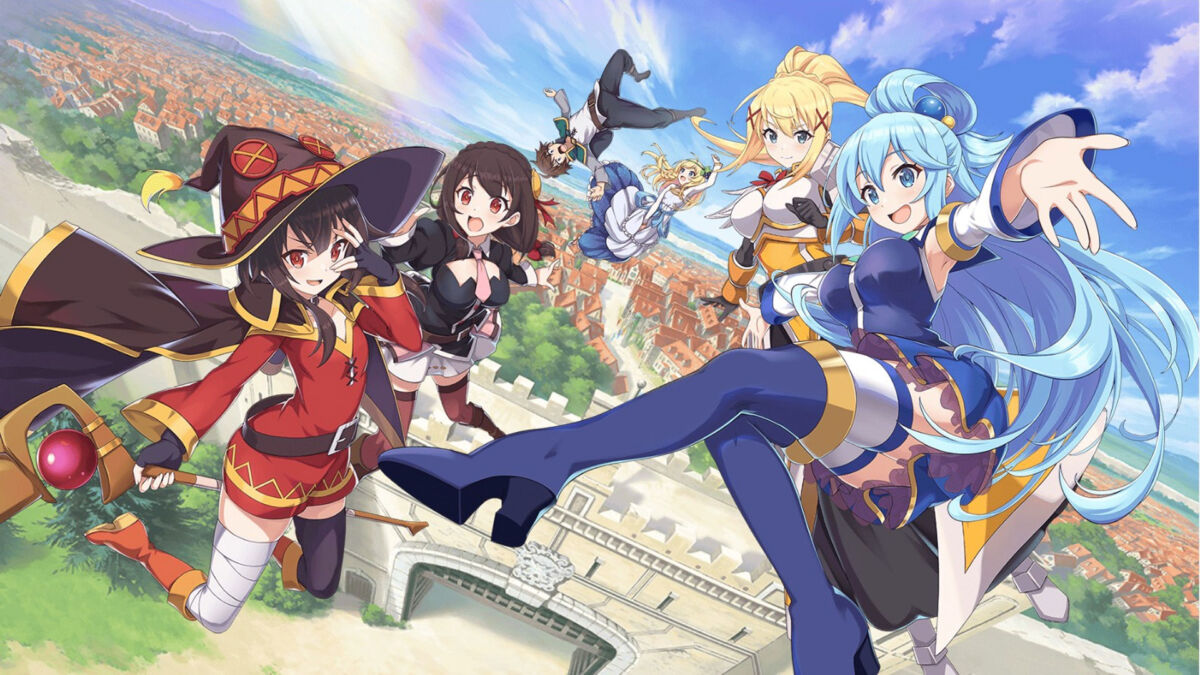 Kazuma Sato's unexpected transition into a fantastical realm takes a turn that deviates from the typical grandiose tales of heroism and valiant quests. Instead of finding himself surrounded by formidable allies, he is paired up with a comically mismatched crew: each member more entertainingly dysfunctional than the last. This anime doesn't just incorporate the usual tropes of fantasy and RPG genres; it masterfully pokes fun at them, offering a fresh and irreverent take on familiar themes.
With its witty dialogue, unexpected plot twists, and memorable character dynamics, every episode promises not just a mere chuckle, but an uproarious laughter riot. The show effortlessly blends humor with classic elements, making it a must-watch for both anime enthusiasts and those looking for a hearty laugh.
7. In Another World With My Smartphone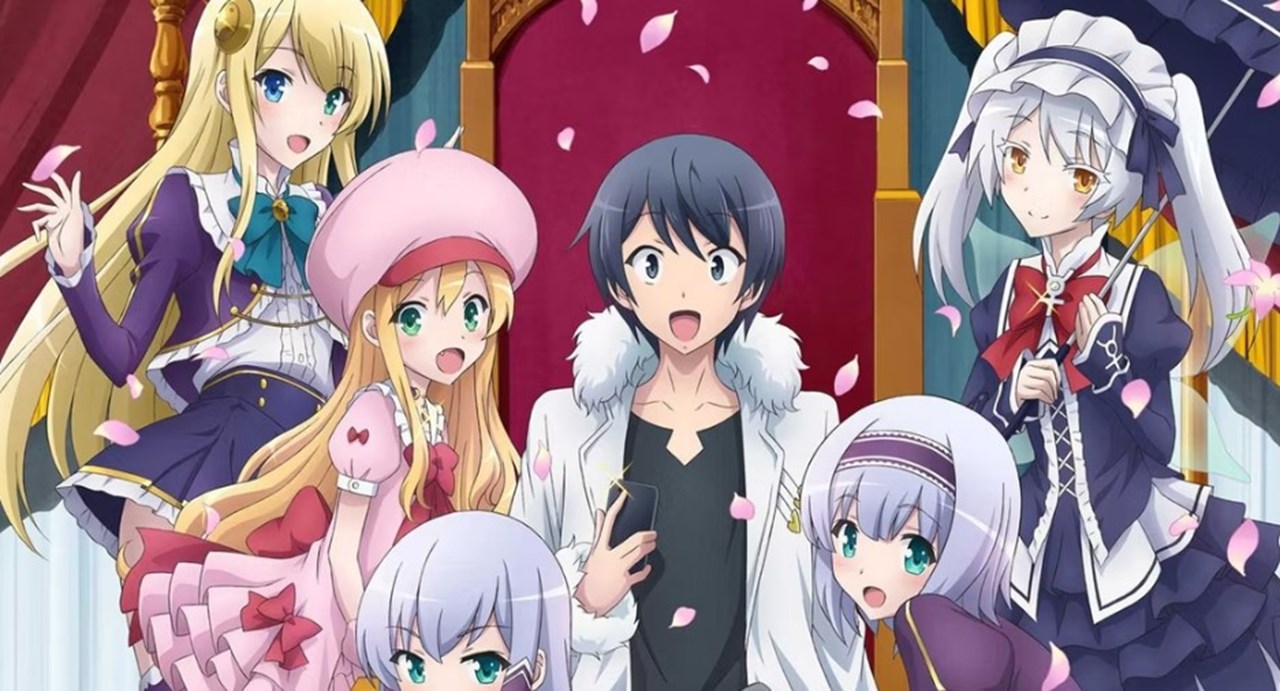 In a surprising twist of fate, Touya Mochizuki finds himself fatally struck down by an errant divine act. As an apology for this unforeseen blunder, a benevolent deity offers Touya a new lease on life in a fantastical realm teeming with magic, mythical creatures, and ancient wonders. But there's a unique catch to his reincarnation: he is allowed to keep his smartphone. This device, deemed ordinary in Touya's original world, becomes a beacon of unparalleled innovation in his new mystical environment.
As he embarks on thrilling adventures and encounters various challenges, Touya cleverly utilizes the vast capabilities of his smartphone, introducing the archaic society to the wonders of modern technology. In Another World With My Smartphone delves deep into the juxtaposition of arcane sorceries and contemporary tech, revealing both the advantages and pitfalls of merging two vastly different worlds. Throughout the series, readers are treated to a narrative that seamlessly blends the enchantment of traditional fantasy with the pragmatism of modern life.
6. The Eminence In Shadow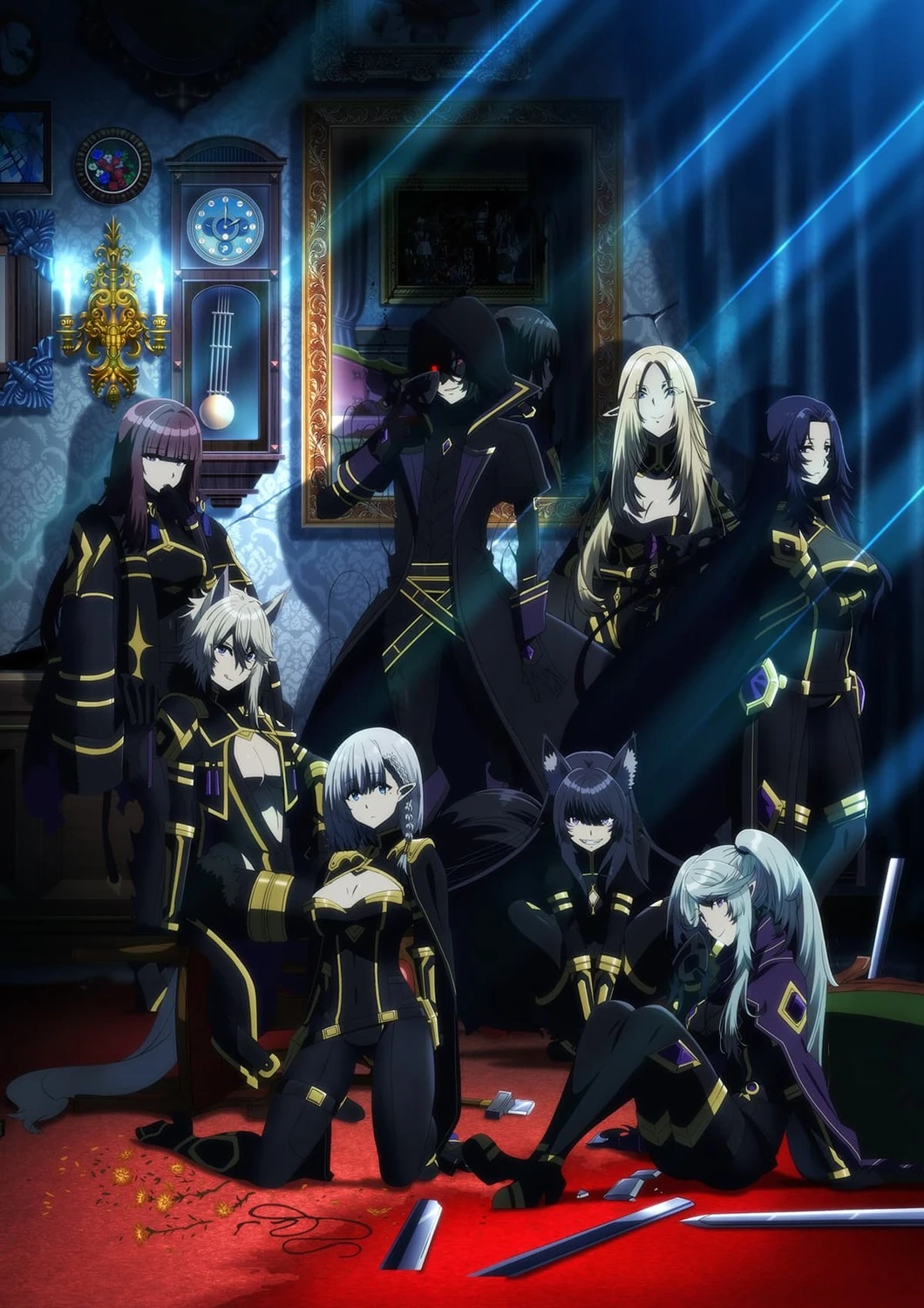 Cid Kagenou, after being reincarnated, finds himself in a world where his wildest imaginings have an uncanny knack for manifesting into real-life dangers. What's truly astonishing is that he remains blissfully unaware of the actual threats his fantasies coincide with. At every turn, his exaggerated tales, which are meant to be mere figments of his overactive imagination, seem to have a mysterious way of coming to life.
As he navigates this unique existence, the line between fiction and reality blurs, creating a tapestry of comedic misadventures and thrilling escapades. In this whirlwind of events, Cid inadvertently becomes the hero of his own story, even as he believes he's merely lost in his own fantastical daydreams.
5. The Strongest Sage With The Weakest Crest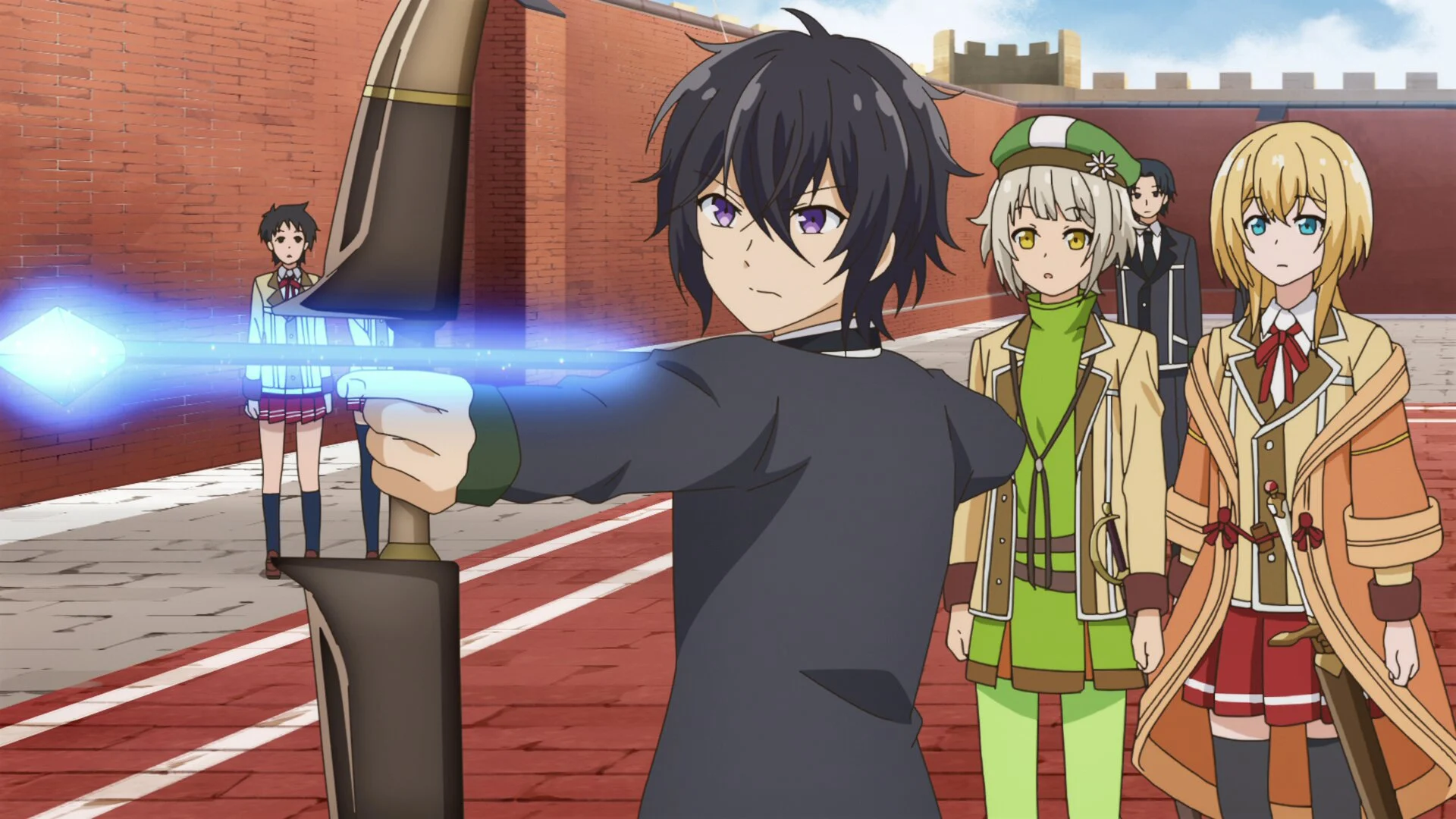 Rebirth, the process of beginning anew and experiencing life once more from a fresh perspective, often comes with its fair share of uncertainties and unpredictability. Such was the experience of the sage Matthias. Once revered for his profound wisdom and vast knowledge, he found himself reincarnated in a realm where power was dictated by the crest one possessed. At first glance, his crest appeared underwhelming, leading many to dismiss him as insignificant in this new world. However, as the saying goes, appearances can often mislead.
Drawing from the wellspring of his memories and experiences from his past life, Matthias merged his old wisdom with the unique abilities his new crest provided him. Every challenge he faced became an opportunity to combine ancient strategies with novel techniques, making his journey one of unparalleled growth and rediscovery. As he navigated through this realm, Matthias's tale became not just one of survival, but of a sage reinventing himself and teaching the world the true meaning of strength and resilience.
4. Mushoku Tensei: Jobless Reincarnation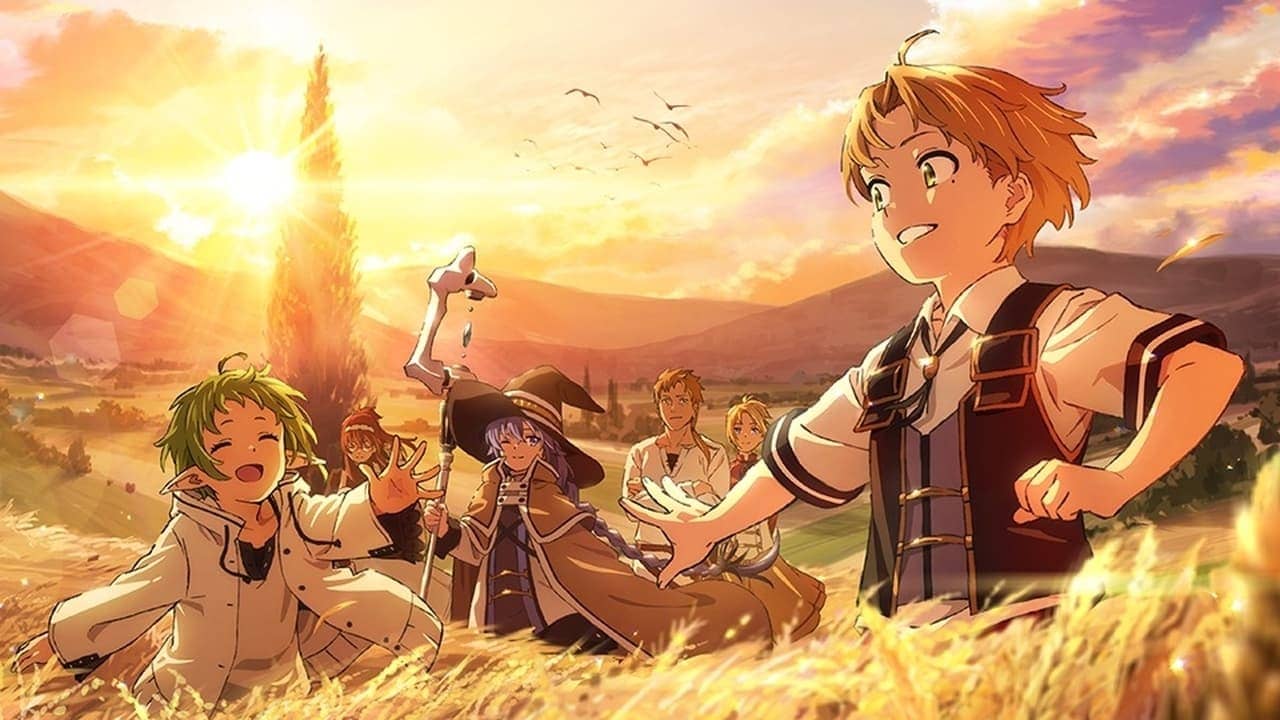 Rudeus Greyrat, who once was a 34-year-old man with no employment and little direction in life, finds himself reborn into a vibrant and enchanting world unlike any other. In this fantastical realm filled with magic, adventures, and unforeseen challenges, Rudeus is adamant about not wasting this second chance he's been granted. With memories of his previous life intact, he combines the wisdom of his past experiences with the fresh enthusiasm of his new youth, forging a path towards redemption and self-improvement.
The tale of Rudeus is captivating not just because of the unique premise, but because of its intricate narrative depth. Each character undergoes substantial growth and development, leading to profound arcs that are both touching and memorable. The story expertly intertwines elements of drama, action, and introspection, earning it widespread acclaim. As a result, it doesn't just become another tale in the Isekai genre, but rather, it solidifies its esteemed position as one of the genre's defining narratives.
3. Oshi No Ko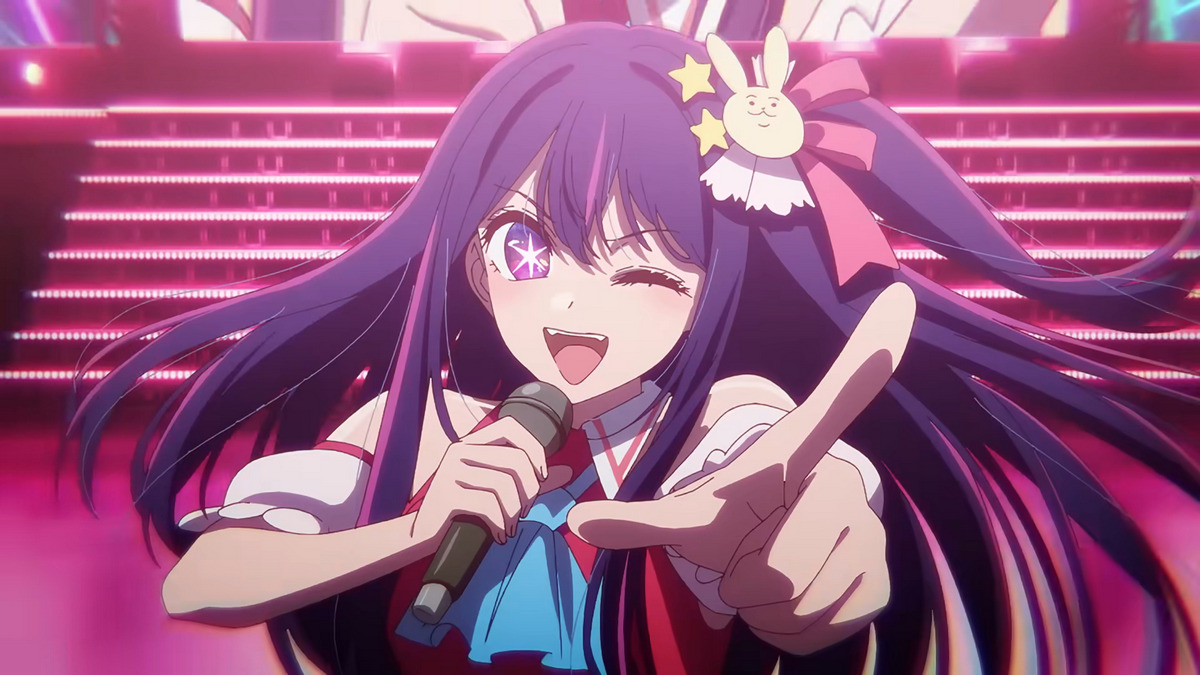 Delving profoundly into the dazzling yet demanding realm of the entertainment industry, Oshi no Ko offers a captivating narrative about the complexities of fame and the human desire for recognition. At its core are the reincarnated protagonists, Aqua and Ruby, whose previous lives were profoundly marked by their unwavering admiration for the iconic idol, Ai Hoshino. Their rebirth into the world they once observed from a distance provides them with a unique perspective, as they are now thrust into the limelight themselves.
With memories from their past lives still intact, Aqua and Ruby confront the challenges and privileges of celebrity culture in a manner that's unparalleled. Their journey, filled with highs and lows, showcases a novel and refreshing perspective on the intricate dance between fans and stars, and the fine line that separates admiration from obsession. This tale becomes an insightful commentary on the nature of fame, love, and the sacrifices made in the pursuit of stardom.
2. Wise Man's Grandchild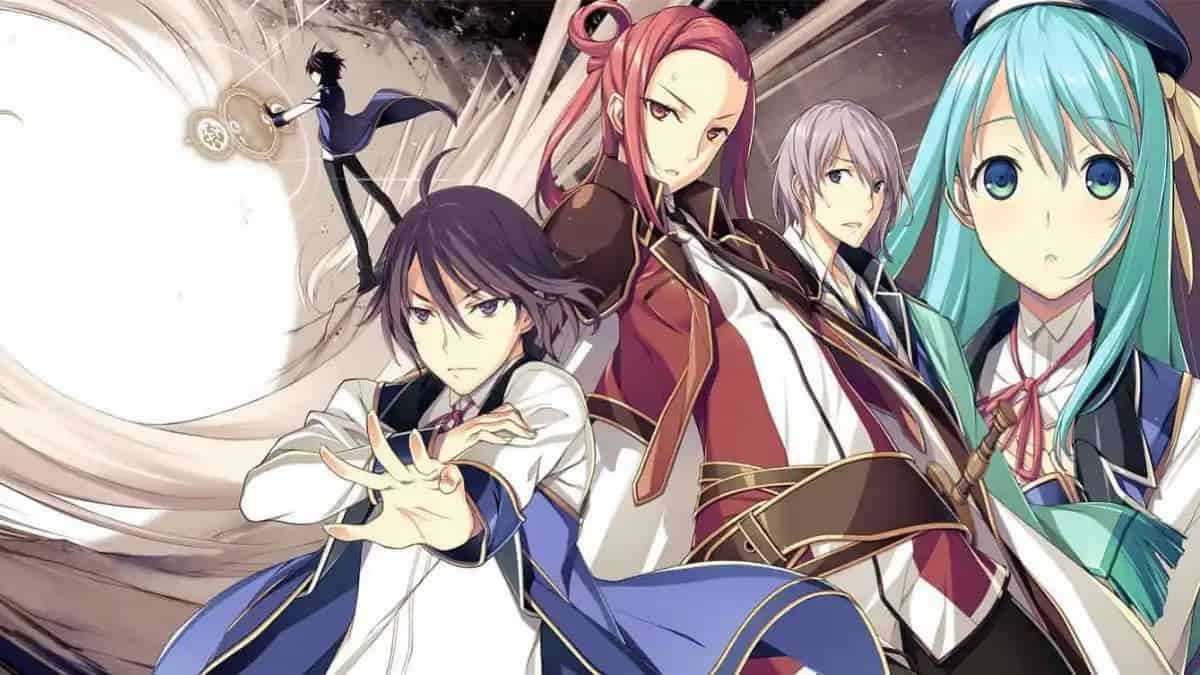 In a world teeming with magic, the prodigious Shin stands out, having been reborn and personally mentored by none other than the legendary Merlin Wolford. Under Merlin's watchful eye and rigorous training, Shin's magical prowess has soared to heights that few could ever hope to reach. But, for all his spellbinding talent, he possesses an almost baffling lack of common sense, turning everyday scenarios into laugh-out-loud moments that leave audiences in stitches. As he embarks on his journey through the academy, he not only hones his skills but also builds relationships that add depth and warmth to the storyline.
This anime effortlessly melds together elements of humor, stemming largely from Shin's naive perspective on life, with undertones of romance that add a layer of sweetness to the narrative. Balancing these lighter moments are the pulse-pounding action sequences, showcasing both the magnitude of Shin's power and the challenges he faces. This anime is a masterful blend, offering something for everyone, from those looking for a hearty laugh to those seeking an adrenaline rush.
1. That Time I Got Reincarnated As A Slime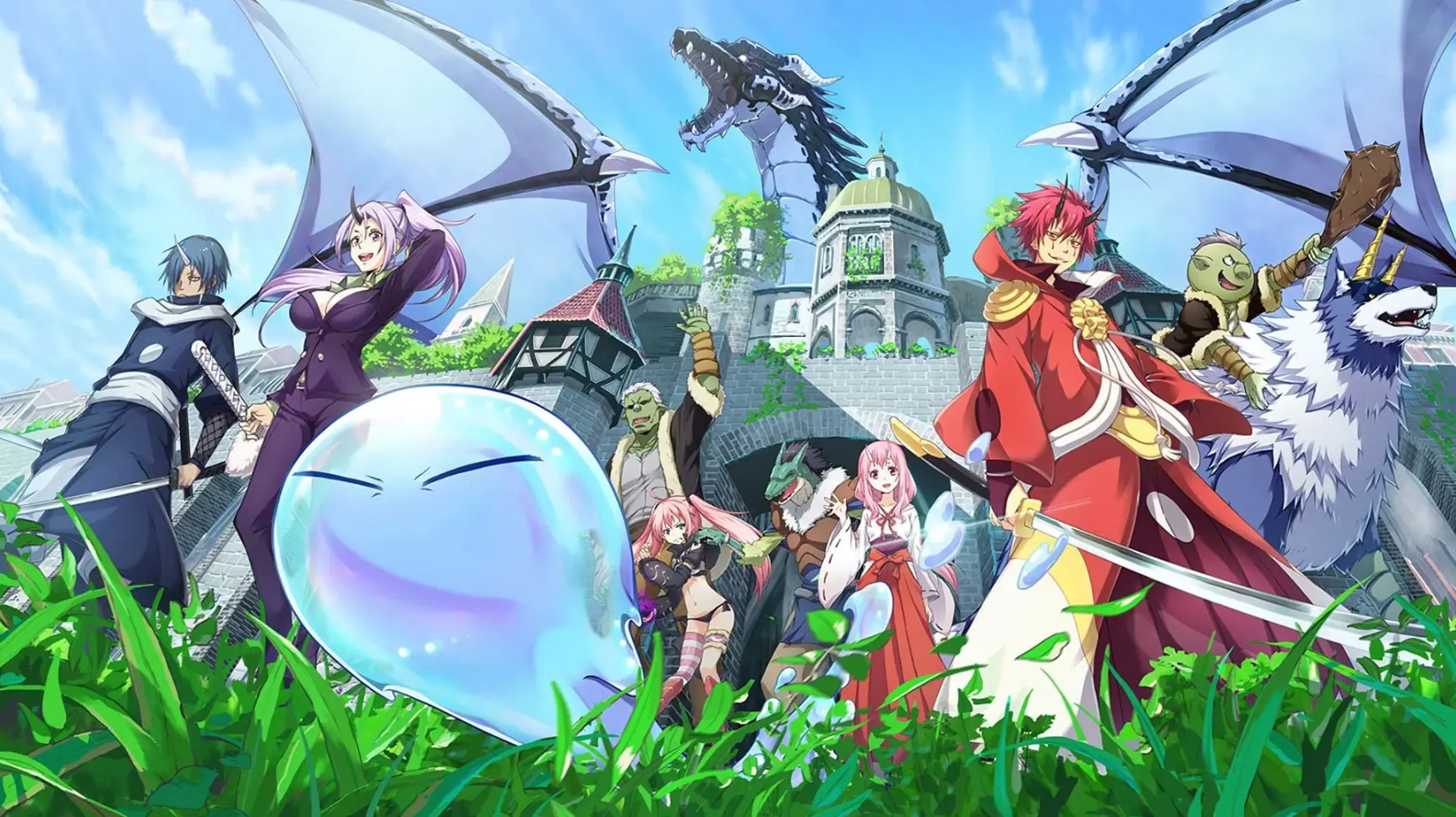 Chart-topping this list of captivating stories is the enthralling tale of Satoru Mikami. In a fascinating departure from traditional narratives, Satoru experiences an unexpected turn of events when, rather than being reborn as a human or beast, he finds himself reincarnated as a seemingly insignificant slime. However, it quickly becomes evident that this is no ordinary slime. Unique to Satoru is his remarkable power to assimilate the abilities of any creature he consumes. This not only provides him with a wide range of skills and advantages but also serves as a narrative device that keeps readers eagerly anticipating his next move.
As we delve deeper into the story, a delightful blend of politics, adventure, and humor unfolds, showcasing his evolution. From starting as an unassuming glob of goo, Satoru embarks on a journey that sees him navigating complex socio-political landscapes, engaging in heart-stopping adventures, and even indulging in moments of levity that bring a smile to the reader's face. Throughout this transformative journey, he rises through the ranks, eventually establishing himself as an influential leader in his newfound world. The tale is a testament to the idea that even the most unassuming of beings can have a profound impact when given the right circumstances and opportunities.
From comedy to contemplation, reincarnation-themed anime offers a buffet of emotions and narratives. As viewers, we get to live vicariously through these characters, as they navigate their new worlds, armed with memories of a past life. The allure lies not just in the fantasy but in the age-old belief of life after death, repackaged in a vibrant anime format.