Rain Dogs Season 1 Episode 3 Preview: What to Expect
If you're a fan of the new HBO dramedy Rain Dogs, you won't want to miss out on the upcoming third episode. In this article, we'll give you a sneak peek of what's to come, including the release date and where to watch it online.
Background Information
Rain Dogs, produced by BBC One and Sid Gentle Films Ltd, follows the story of a mother and daughter navigating through British poverty while dealing with a complicated relationship with a recently-released, privileged gay man named Selby. Daisy May Cooper stars as Costello, the mother, while Jack Farthing plays Selby.
Recap of Episode 2 (Contains Spoilers)
In the previous episode, a journalist approached Costello, who offered to pay her £500 for a story about her experiences working at a peep show. However, the journalist published the report in her own words, causing Costello trouble. Selby spent the day with Iris and burned all the copies of the paper that published the story about Costello. Gloria also met a man named Paul at her family's funeral home business, and Richard, a photographer, asked Costello out for a coffee.
Episode 3 Release Date and Where to Watch
Rain Dogs Season 1 Episode 3 is set to release on HBO and HBO Max on Monday, March 20, at 10 pm ET. Remember that the show is exclusive to these platforms, so you won't be able to watch it elsewhere.
Trailer and Episode Schedule
If you want to get even more hyped for the upcoming episode, you can check out the official trailer linked in this article. And if you're curious about the rest of the season, know that Rain Dogs Season 1 will consist of eight episodes, with the release schedule as follows:
Episode 1: March 6
Episode 2: March 13
Episode 3: March 20
Episode 4: March 27
Episode 5: April 3
Episode 6: April 10
Episode 7: April 17
Episode 8: April 24
Overall, Rain Dogs has been gaining popularity and is expected to continue throughout the season. Fans of the show have also been praising Daisy May Cooper's performance, making it clear that she's an actor to keep an eye on.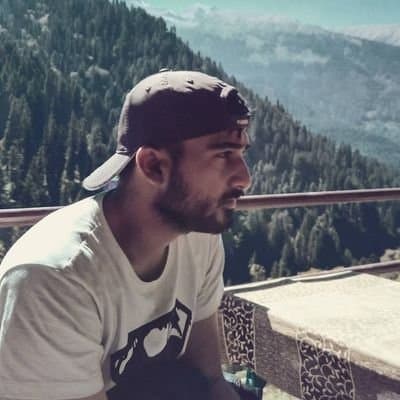 A journalist passionate about entertainment, pop culture, anime, gaming, and celebrity news: with years of experience in writing and reporting, I love to delve deep into the latest trends, information, and controversies surrounding entertainment and celebrity culture. Whether you're a die-hard gamer, an anime fanatic, or love to keep up with the latest celebrity news, I've got you covered.